*I received this product for review. All my opinions are my own and not swayed by outside sources. *
Few products do I RAVE to everyone about but the ciao! baby The Portable High Chair is one of them! Taylor is at the age where I like to have somewhere to confine her and she is not a stroller girl, per say. So we now use the ciao! baby The Portable High Chair wherever we go. It is a high chair that folds up in one step, to take with you wherever you go!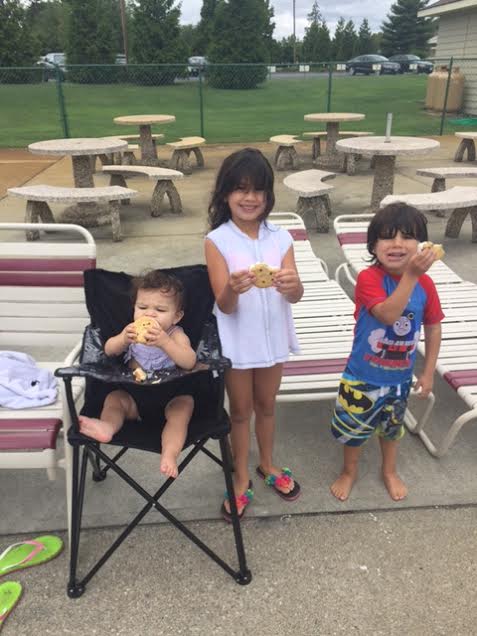 This is the ultimate portable high chair that is functional and affordable. For less than $60 on Amazon, you will have a high chair that can be taken with you, wherever you go. It is also a small high chair, so you don't have to worry about a big space to set it up. There is ZERO assembly required. All you do it take it out of the carrying case and open it. Yes, it is that simple!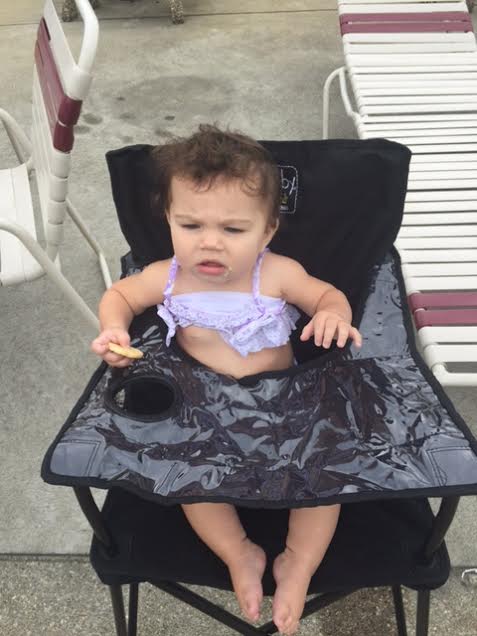 The best part of this high chair is it is actually VERY sturdy. I have set it up on grass and cement surfaces and have no problems with stability. Once I put Taylor in, she is happy as a clam. Sure I feed her in this high chair, but I also just have her sit so I don't have to constantly chase her. She loves it, as do I.
While there is no harness, it does have straps so she is securely fastened in. I have no qualms leaving her (without food of course) while going to check on her siblings. I usually give her a toy and she is happy as a clam sitting in this high chair.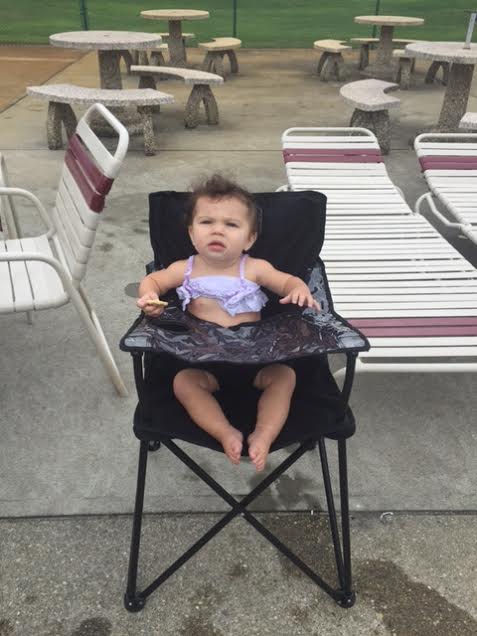 This is one baby product I recommend over and over again. I already convinced two of my friends to buy it, once they saw how awesome it truly is! Be sure to buy the ciao! baby The Portable High Chair today! They have a large selection of colors to suit your needs too! Happy shopping!