*This is a sponsored post with Peek-a-boo. All my opinions are my own and not swayed by outside sources.*
Peek-a-boo. We all play it with our kids. Why do we play it with them? Because it's a blast, of course! Peek-a-boo is THE game for babies. There's nothing like watching their little faces light up at the fact that your face has magically reappeared or hear that belly laugh when they really get excited. It's just the best.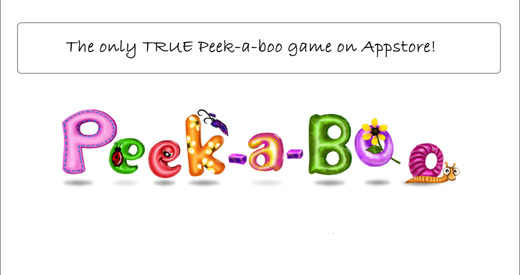 Peek-a-Boo – Baby's First App
Peek-a-Boo is a modern take on an old classic. It's an app for both baby and parents. With this app, your baby can have a great time, develop his or her cognitive and learning skills, and you can capture it all with the app!
Peek-a-Boo allows your baby to play this classic game by examining and interacting with objects in a cartoon style living room right on your tablet. It's the ONLY true peek-a-boo game on the iPad or iPhone, and it's pretty darn cool.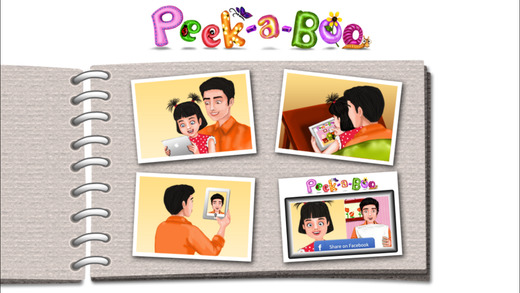 Peek-a-Boo allows your child to experience the fun of this classic game with a variety of avatars and sounds. There's a great variety even in the free version, but when you upgrade to the paid version, you can add your own picture as an avatar and record your own voice as the sound your baby hears. In addition to that, the ads in the parents' section will be no more!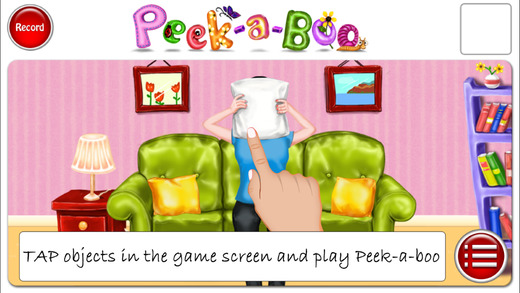 I See You!
Just like the classic game, Peek-a-Boo allows your child to interact with a face and a voice. However, your child can also interact with other objects in the room, and they have plans to make even more rooms! That means a great variety of objects, sounds, and activities for baby to explore and experience. And everyone can enjoy these heart touching moments. With Peek-a-Boo, you can take pictures and record video and share it via social media, so the entire family can get in on the fun, no matter where they are!
Peek-a-Boo is Marvelous
I tried this app out with my youngest, and she loved it. I immediately upgraded to the paid version, so I could use my own picture and voice. I can tell you, that my daughter is in love with this app. When I'm at work, and my little one starts to miss me, her baby sitter takes out Peek-a-Boo, and my little sweetheart is as right as rain.
Peek-a-Boo is a wonderful way to encourage a child's development in this modern age. I love it, and so does my daughter. I think you will, too. So head over to iTunes and give Peek-a-Boo a try for yourself. I think you'll enjoy it!