*I work with Radio Flyer on reviews. All my opinions are my own and not swayed by outside source.*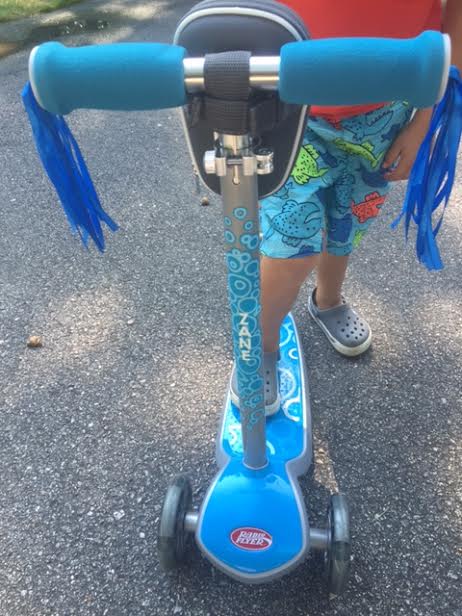 I absolutely love Radio Flyer and now they have one of the neatest outside toys I have seen-  Build-A-Scooter! That is right, your kids can build their own Scooter just the way they want and then have their names added to them. When Zane saw that I designed a scooter just like he wanted, he was so excited. He helped me customize his scooter and it came out exactly how we both wanted.
The Radio Flyer Build-A-Scooter was quite easy to customize via this simple link: Radio Flyer. It gave me the option to build a scooter based on 250 options. There is two main graphic styles your kids can chose from, as well as 4 different colors.  We chose the bubble design and a blue color for Zane. Once you got the basic scooter, you had the option to add on speed activated light up wheels, bells, streamers, and a storage case. All of the additional features can be added on for only $30! A steal if you ask me!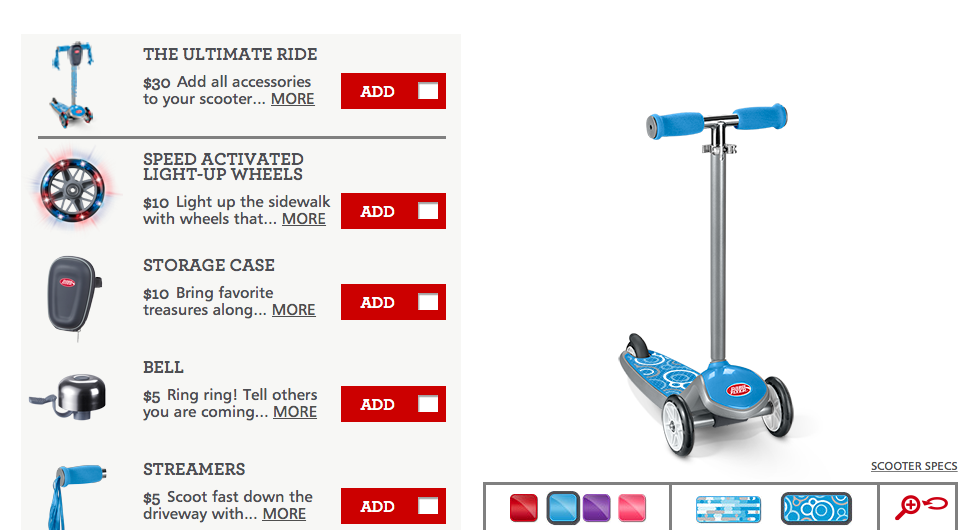 Zane loves his scooter and I love how sturdy it is. One of our favorite extra features was the storage case as he could put his iPod in there to listen to music or take along his favorite toy. It is also the perfect height for him and the age ranges goes from 3-7.  It allows you to create the scooter exactly how you want! At the end, you can even add in your child's name.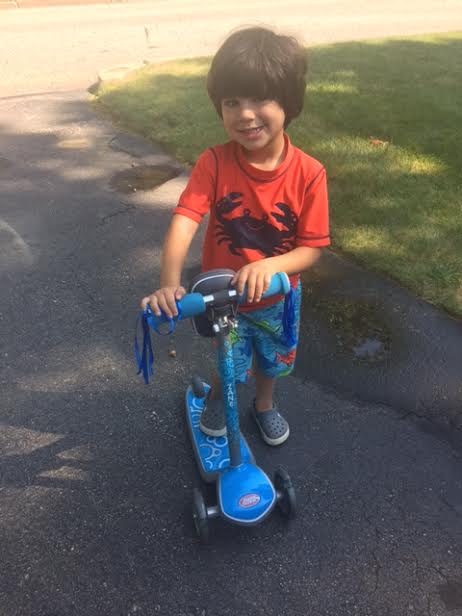 The scooter is one of Zane's favorite toys. He goes on his Build-A-Scooter all the time and has an absolute blast with it. He is very proud of how the scooter came out, since he got to create it himself. What could be better than that?!
Grasping the scooter was very easy as well. He had some trouble with other scooters but this one rode so well. I felt very safe with him riding it on our driveway and with me on the streets. I also like the fact that it is has one rear wheel which allows him to move much more freely, versus some of the two wheel back scooters. It allowed him to have good stability too.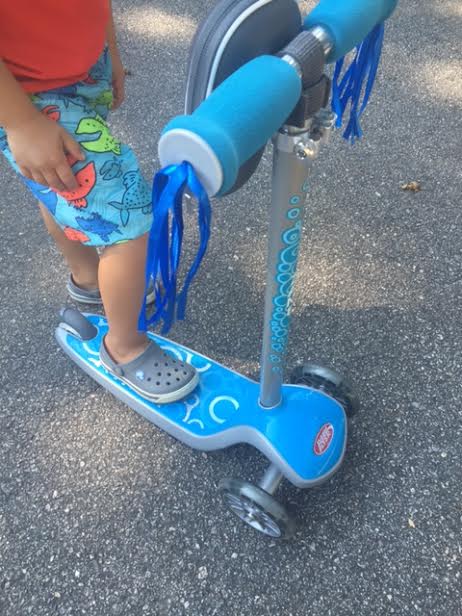 Zane also was amazed with the light up wheels and told all his friends how his scooter lights up. He was so happy with this!
This is a fantastic beginning scooter and one that I would definitely recommend to all my family and friends.