*I received 2 scooters for review. All my opinions are my own and not swayed by outside sources.*
Summer is coming to an end but that does not mean anything for outside fun! I actually think fall is the best time to have some outside fun with your kiddos. We live in a closed community so the kids love to go freely outside (of course with our supervision) scooting the whole way down streets. Many of their friends live in the community so it is fun to see all the outside play that happens. This year, my kids are excited to try the new Globber Kids Scooters!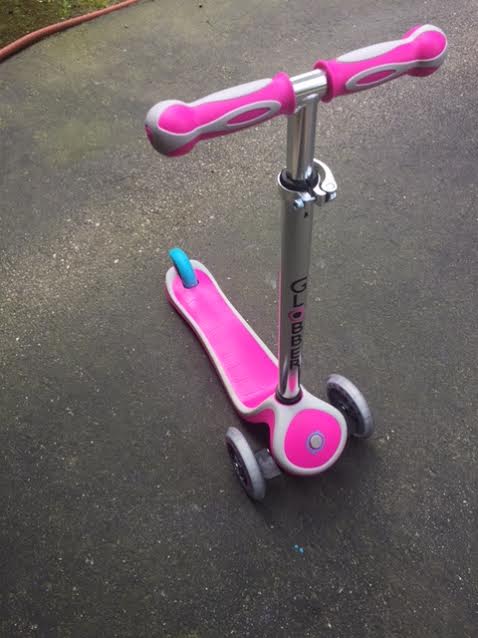 Globber Kids Scooters were nice enough to send Hayley and Zane a scooter each for review. We received it at the beginning of the summer so they had plenty of time to test it out in the last few months. When we first received the scooters, I instantly put it together (very easy to do) and the kids were on the way to scooter fun!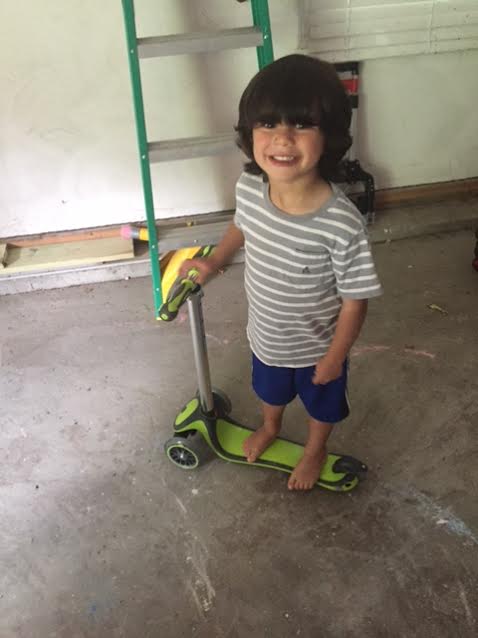 The scooter was so easy to use even for the youngest of children. Some of the features we love is the steering lock button when the scooter is not in use, a height adjustable T-Bar to grow with your child, great handlebar grips, and directional pivots. Once the kids rode this scooter, they remarked how easy it was to use for a nice, smooth ride! In no time at all, they got the hang of riding this scooter and then invited their friends over for some scooter fun!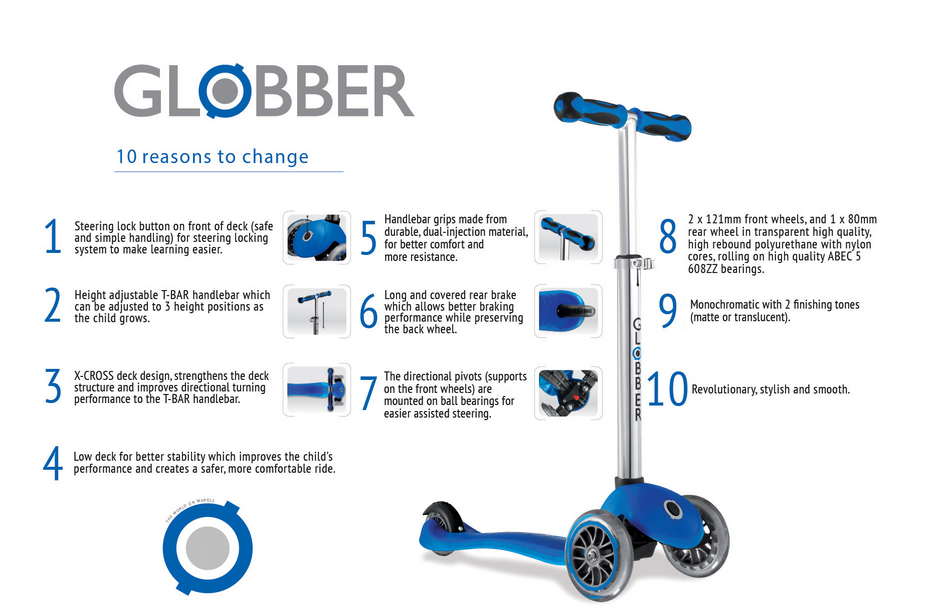 Here is more information about this great company:
Founded in France after many years of scooter research and experience, Globber hit the worldwide market in 2014. Globber immediately gained traction in Europe and Australia and is now available in North America for the very first time. They pride themselves in offering some of the safest and revolutionary products on the market today.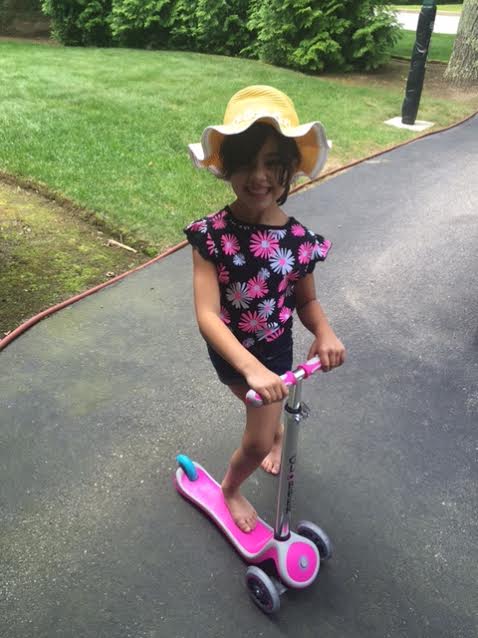 The latest in technology, Globber Scooters include a steering lock button that allows for easy learning and increased balance. Adjustable handlebars create maximum comfort and the ability to accommodate children of various heights. A low footrest increases stability, allowing any young rider to hop on and feel comfortable. The Globber 3-Wheel Scooter is designed for the youngest riders and we believe safety can never be undervalued.
Their brand will continue to be the industry's leading product in technology and design. Globber is here to redefine outdoor fun; on their scooters, kids can take back the neighborhood, connect with peers and neighbors, and stay active.
Be sure to check out Globber Kids Scooters today!!