*I participated in an Influencer Activation on behalf of Influence Central for Mudderella. I received complimentary admission to facilitate my review as well as a promotional item to thank me for my participation.*
I can't contain my excitement any longer. I am here to tell you all that I officially signed up for my first Mudderella and I can't wait! Before I tell you all about Mudderella, let me take you back to the year 2014, specifically July when I had my last baby Taylor. At this time, my girlfriend called me up and asked me to run the Princess Half Marathon in Disney. I think I laughed in her face and told her a flat NO! I told her that I hate any sort of running or obstacle courses, so it was a definite no. She begged and pleaded so I finally agreed to sign up with her, under the condition that I would probably not run it.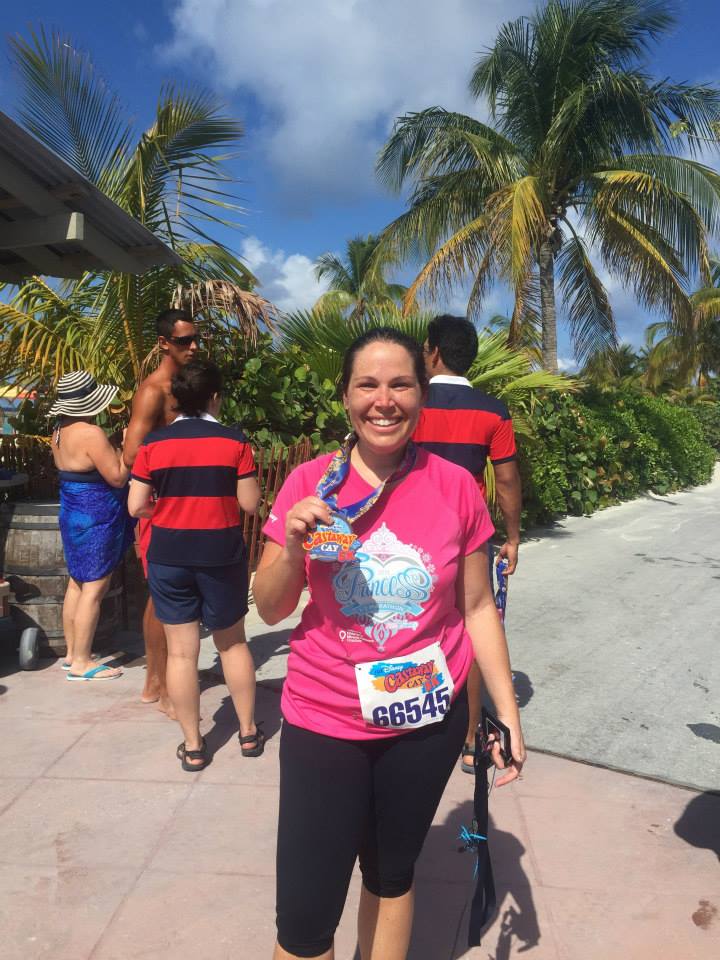 Well, about 2 months after I had Taylor, I stepped out for my very first run and I actually enjoyed it. It was a total shock. Me someone who could go more than a mile without gasping for air?! But indeed I did it and continued running. Fast forward to February 2015 and you can see me crossing the finishing line at the Princess Half Marathon. Pretty exciting day if you ask me!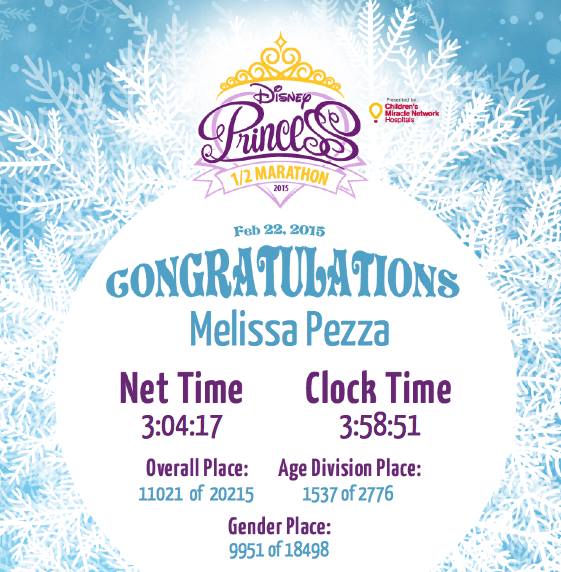 So when the opportunity came to me to participate in the Mudderella with three of my closest friends and family, of course I had to oblige. I am so in love with fitness now that this was a natural undertaking. I immediately thought to call my friend Kassie who lives in Massachusetts and is a great friend of mine. I asked her if she wanted to do the Mudderella and she practically screamed on the line, "YES"! We then asked her husband and my husband to join, to all form #TeamStrong team.
I have heard of Mudderella before but was always too coward to even attempt it. However, when I looked a pictures, I was eager to try this and cross it off my bucket list. I mean running a few miles and having fun mud obstacle courses in between. What could be better?!  This looks like an absolute blast!

If you are not familiar with Mudderella, it is a full-day athletic event series and experience for women by women. That is right- Mudderella is the perfect time to gather your girlfriends and have a blast, all while getting some exercise in. It is a time to feel great by laughing your way with your girlfriends, getting in a good workout, and enjoying the day. It is all about being strong together. Girl power to its finest!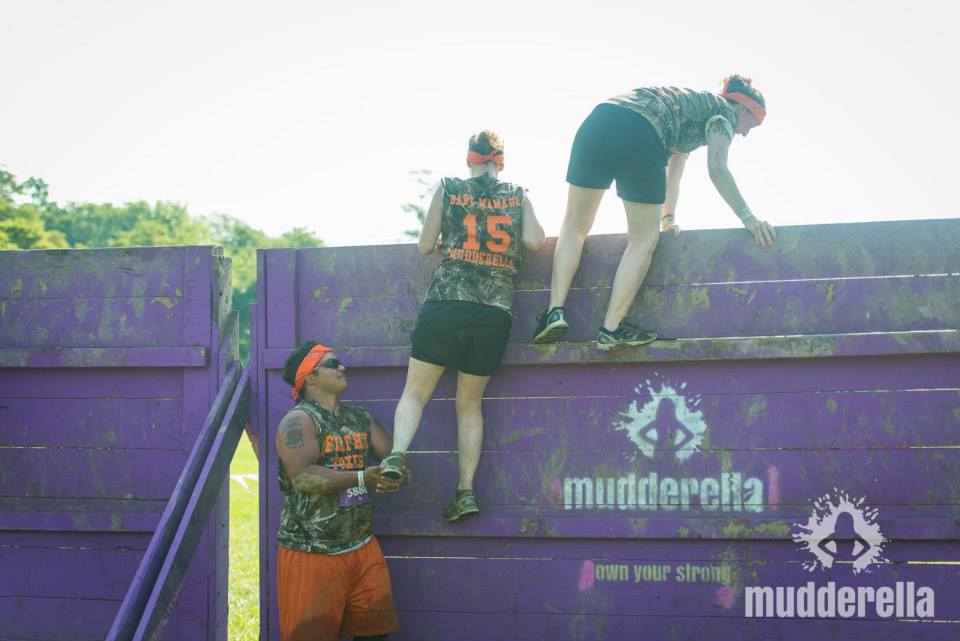 Muderella is the first and only full-day athletic event series designed for women, by women, to challenge all-round strength, balance, endurance and agility in a team environment. What I love about this event is it is much more than an everyday event. It is something that you will thoroughly enjoy from start to finish, and you will be wanting more when you are done. Mudderella is a quickly growing community and they want you to sign up today! It encourages you to set your goals and achieve them, while having a grand ole' time in the process. It is certainly an attitude and a way of life that will be fulfilled when signing up for Mudderella.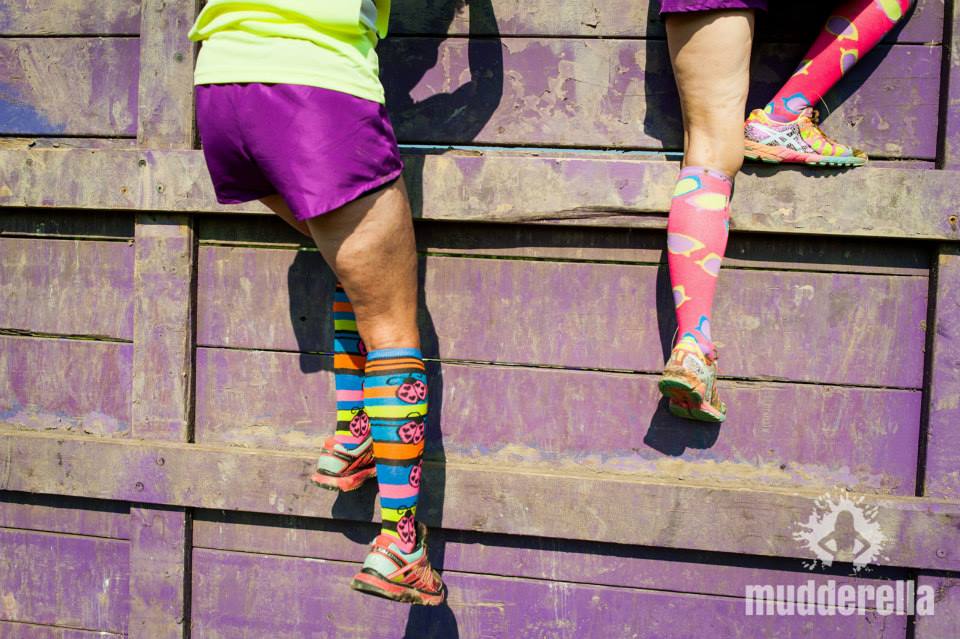 So my training has officially begun for Mudderella and I can't wait to bring to all of you, all the pictures and fun I will have when I complete the course in October. Right now, I have been lifting some weights (about 20 minutes daily) and going for 2-3 mile runs about 5 times a week. My girlfriend is also doing the same so hopefully by October, we will be ready to rock Mudderella. You can find the complete Mudderella recommended training here: Let's get training.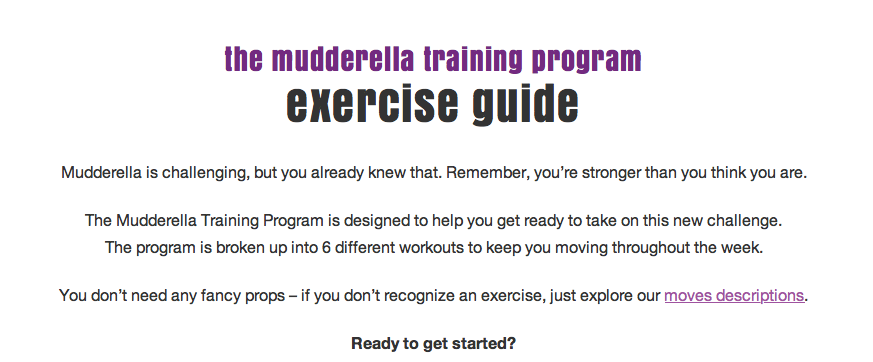 I know you are all ready to get signed up so here are the dates for all the future Mudderella. I hope you can join us!
Right now Mudderella has 9 US and two Canadian events planned for 2015, but you never know they might just decide to add a few more along the way, so be sure to check out www.Mudderella.com for all the latest info. The current 2015 event schedule of events is:
– Capital Region – July 25, 2015 – Clarksburg, MD
– Colorado – August 22, 2015 – Snowmass Village, CO
– Pittsburgh – September 12, 2015 – Slippery Rock, PA
– Whistler – September 26, 2015 – Blackcomb Mountain, Whistler, BC Canada
– New England – October 3, 2015 – Thompson, CT
Please be sure to use code MUDDBLOGGER20 and receive 20% off any 2015 US Mudderella event! Ready to register?!