**This is a sponsored post with Goldfish and SocialStars. All my opinions are my own and not swayed by outside sources.*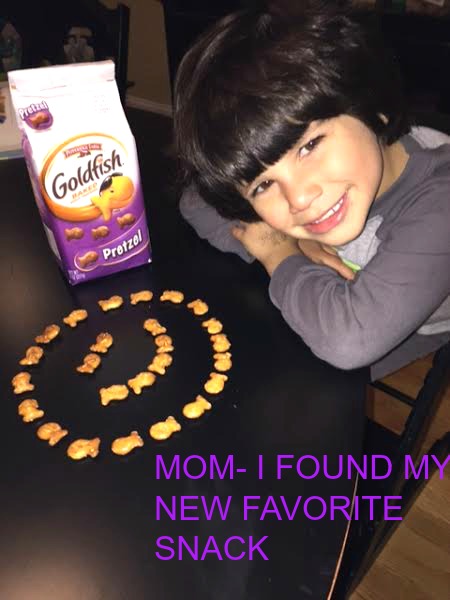 My kids are completely picky eaters. Seriously, whatever I try to give them, they just give back to me. It can be a vicious cycle in our household. With three kids, I just don't have time for the temper tantrums that go on when they don't have a snack they like. That is why I am so grateful that Goldfish® makes Goldfish Pretzels.  Goldfish Pretzel are a great snack that kids love to eat and play with!
In our household, Goldfish Pretzel are one snack choice that both Zane and Hayley love to eat. Who can blame them with this winning combination?! Even mommy has been known to eat them as a snack. We, as a family, love to have some fun with our food and these delicious new food snacks allow us to do just that. Have a delicious treat and use the snack as an educational resource as well!
First, we decided to have some fun playing with our Goldfish Pretzel. Zane decided instead of drawing out a traditional smiley face, he would use these pretzel snacks to form a big smiley face. He is a happy kid and loves to show his emotions through his art. I love how cute his imagination is at this age. Seriously 4 is the best age!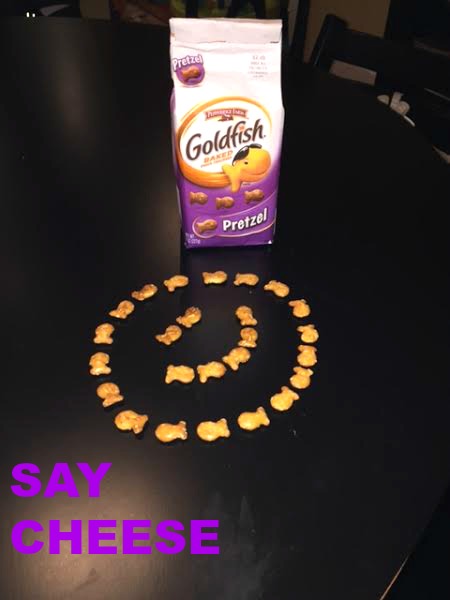 Then, I decided to use these snacks in an educational way. We are starting the process of teaching Zane to read but he gets disinterested in it mighty quickly. So, we use the Goldfish Pretzel as bookmarks as we go through sounding out each word. It gets him interested in reading all while munching on a great snack.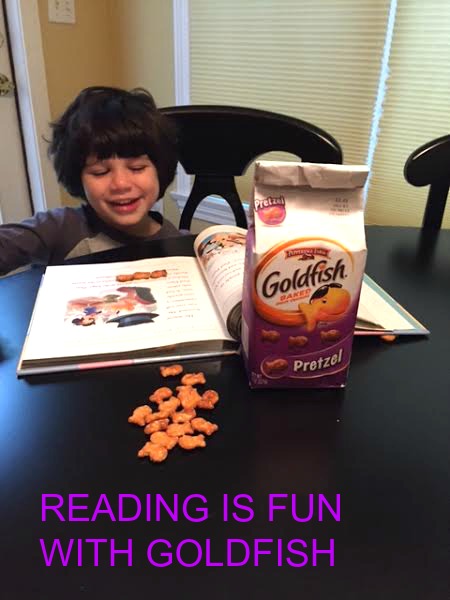 These snacks provide the means to give my kids a snack and teach them as well! What could be better than that?!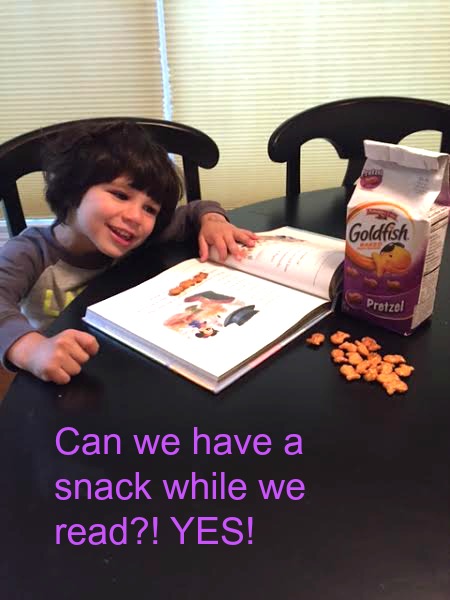 #GoldFishTales Promotional Contest Going on NOW!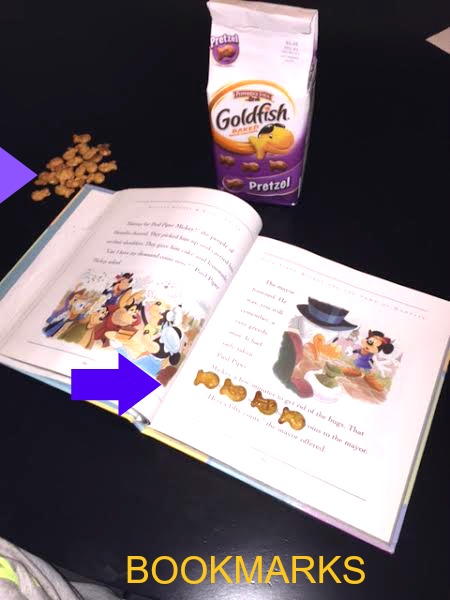 Have an adventure you'd like to share? Visit GoldfishSmiles.com where you can participate in the Goldfish Tales promotion and share your photos and stories for a chance to win.
○ Entrants are asked to share a photo and story for a chance to win a case of product each month and an awesome trip to the U.S. location of the winner's choice, so that he/ she can create more Goldfish tales!
○ No purchase necessary. Sweepstakes ends 7/31/15. Must be resident of 50 US/DC, 18 & older. Void where prohibited. Limit one entry per email address/ day.