The future of beauty and health is here: More spas and wellness centers are using DNA testing in the pursuit of optimal wellness.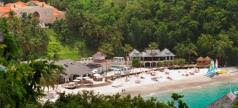 The BodyHoliday, an award-winning health and wellness resort in Saint Lucia, launched a ground-breaking program called BodyScience, that uses DNA testing, combined with the preventative Eastern approach to well-being, that will take personalized health, fitness and nutrition programs to the next level.
How it Works
Ahead of their arrival guests will be asked to provide a series of home-based tests, DNA samples and answer an extensive questionnaire that will be sent off and analyzed by BodyScience experts.
On arrival, guests will receive a consultation with the Ayurvedic doctor who will perform on-site tests that provide further information about the guest's state of health and wellness to complement the initial results. These tests includeassessing heart rate, blood pressure, the sympathetic and parasympathetic nervous system, cardio and arterial fitness, body fat analysis, lung capacity, 3D heart mapping and Iridology, among others.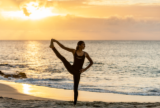 Results
The tests will establish the patient's body type – whether they are a natural endurance runner, sprinter or weightlifter, for example – to ensure they are exercising to their full potential and to avoid potential injuries.
The tests will also clarify specific food types that are good and bad for the guest's body, enabling them to create a positive, preventative nutrition plan that will help combat existing ailments and avoid those that they may be more likely to contract at a later stage. Guests can start their meal plan with immediate effect. The resort's own wellness chef will cook personalized dishes to be served at any one of the restaurants at any time, allowing families or friends to enjoy their vacation without any constraints on where they can eat.
Existing programs at The BodyHoliday such as BodyAware and Stressbuster can be enhanced with this new type of testing, with over 800 nutritional supplements that can be prescribed.
As part of the initiative, guests taking part in BodyScience will be given exclusive access to a password-protected, personalized web room dedicated to the guest on The BodyHoliday website to access and analyze their results before, during and after their stay.
Prices for the testing start from $3,000 per person exclusive of a guest's stay.
ABOUT THE BODYHOLIDAY
Situated on a private cove in the northwest tip of St. Lucia, The BodyHoliday provides a luxurious and relaxing getaway experience in an idyllic setting. Owned and managed by the Barnard family, the 155-room all-inclusive wellness resort sits directly on Cariblue's crescent beach and is surrounded by 42 acres of lush tropical gardens. The resort now also boasts a luxury open-plan Penthouse Suite complete with private Hammam, Kinesis Gym equipment and a steam room. The BodyHoliday is a five star resort that has become synonymous with health and well-being the world over.
The BodyHoliday offers unparalleled services and amenities including: a 30,000 square-foot wellness center, five unique food and beverage venues, scuba school, tennis and golf academies, archery, fencing, T'ai Chi, yoga, pilates, an array of watersports and recreational activities, and personalized "lifestyle consultation" services. The BodyHoliday, which reopened in October 2011 after undergoing a $20 million makeover, is the leading hotel in St. Lucia to escape the rigors of everyday life. The property has earned rave reviews and was recently voted by readers as one of the "Top Hotels and Resorts in the Caribbean" and "Top Caribbean Destination Spas" in the 2014 Travel + Leisure "World's Best Awards."