*I received a Toyota Sienna for a week plus compensation for posting. All my opinions are my own and not swayed by outside sources.*
Last week, I had the chance to take the 2015 Toyota Sienna Limited Edition for an extended test drive, and let me tell you, it's fantastic. The 2015 Toyota Sienna is everything I love about my  2014 Sienna, but with extra refinement for the most enjoyable vehicle I've driven in quite some time.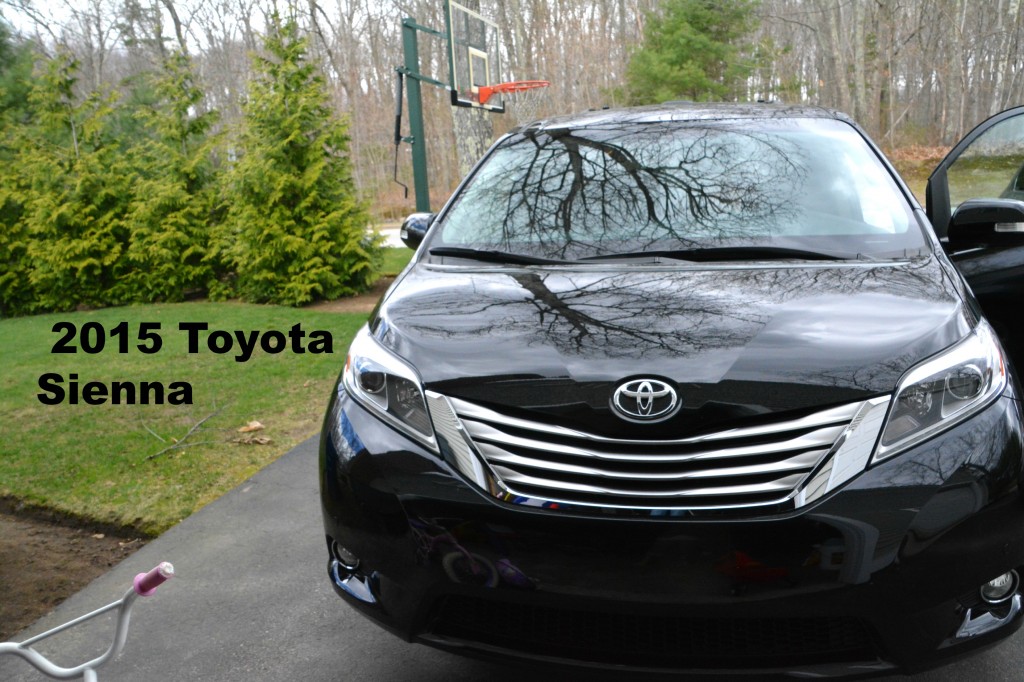 The 2015 Toyota Sienna – Form and Function Perfected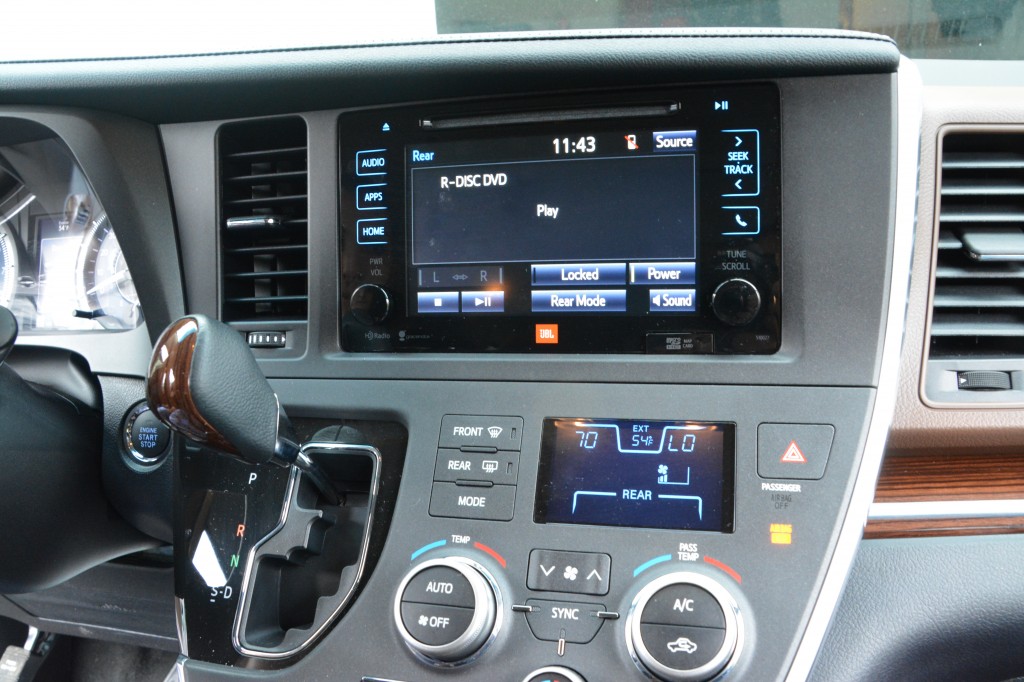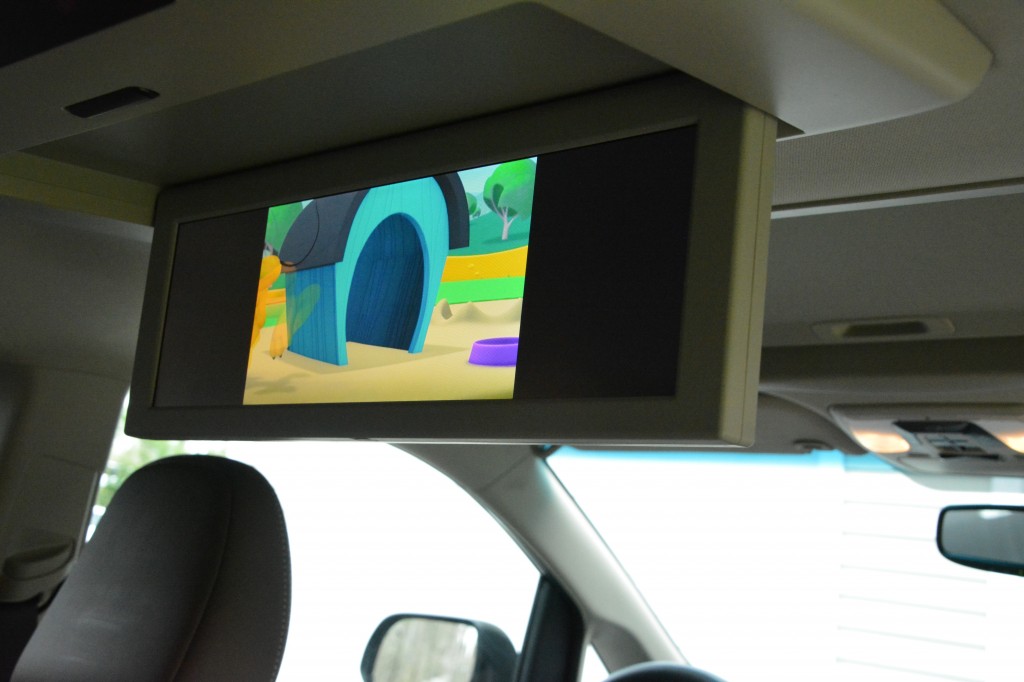 For my extended test drive, I drove the 2015 Toyota Sienna to Boston to take my daughter on a family road trip. We saw the Disney Princesses show, and then we went out to a nice dinner. It was a fantastic trip, made even more enjoyable by the elegant vehicle we rode in.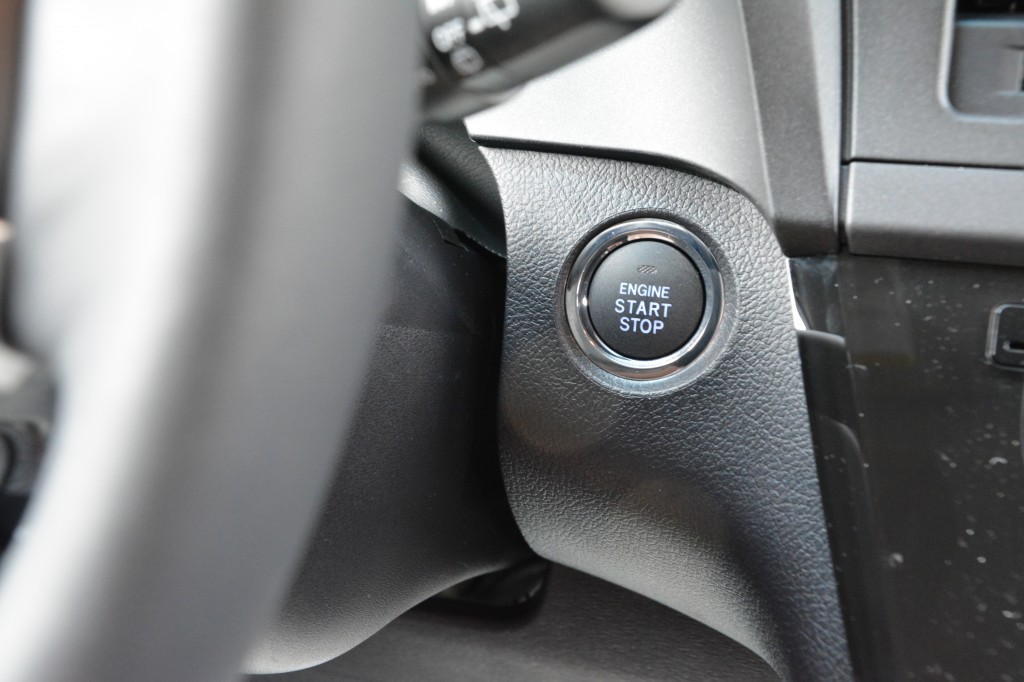 I love the Sienna. I actually have a Sienna. It's a 2014 model, and it isn't limited edition, but it's still a really nice minivan. Compared to the 2015 Toyota Sienna Limited Edition, though, it's a Gremlin. Seriously. This mini-van has it all – a ginormous interior with plenty of storage space, super spacious and flexible seating, an interior that feels more like a cockpit, and a wicked sleek look that will turn heads. It's all that and a bag of awesome.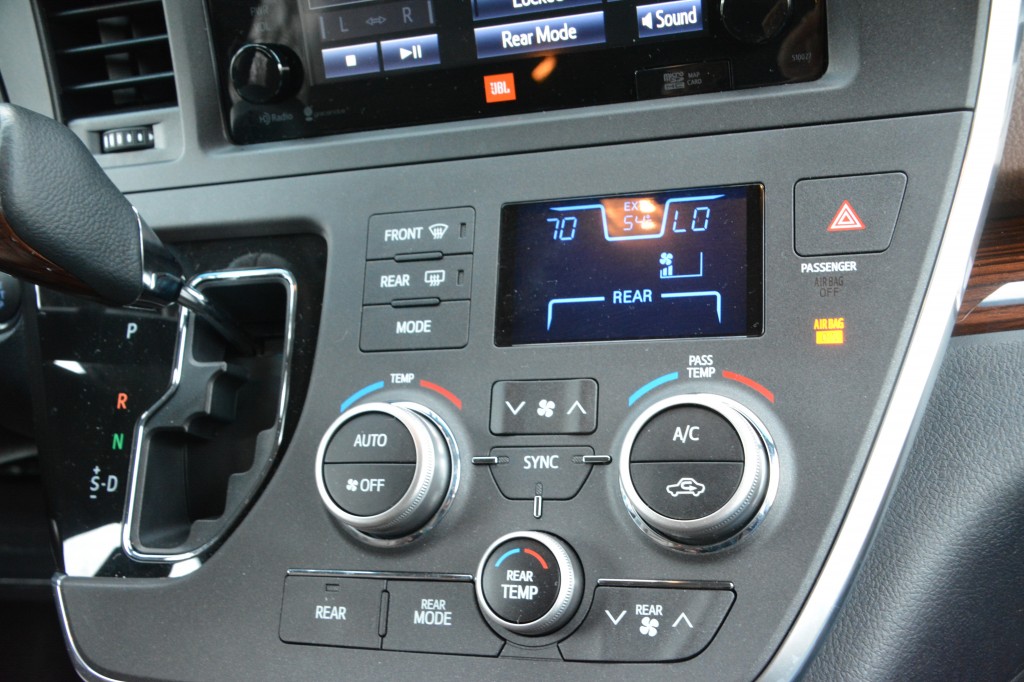 One of the first things I noticed when I went to pick up my 2015 Toyota Sienna was it's sleek styling. This isn't your mom's minivan! It is absolutely gorgeous and has the perfect features. It seriously looks like an over sized sports sedan. It's that sleek. It's lines are long, and its styling says, "If I'm late for soccer practice, clear the road!"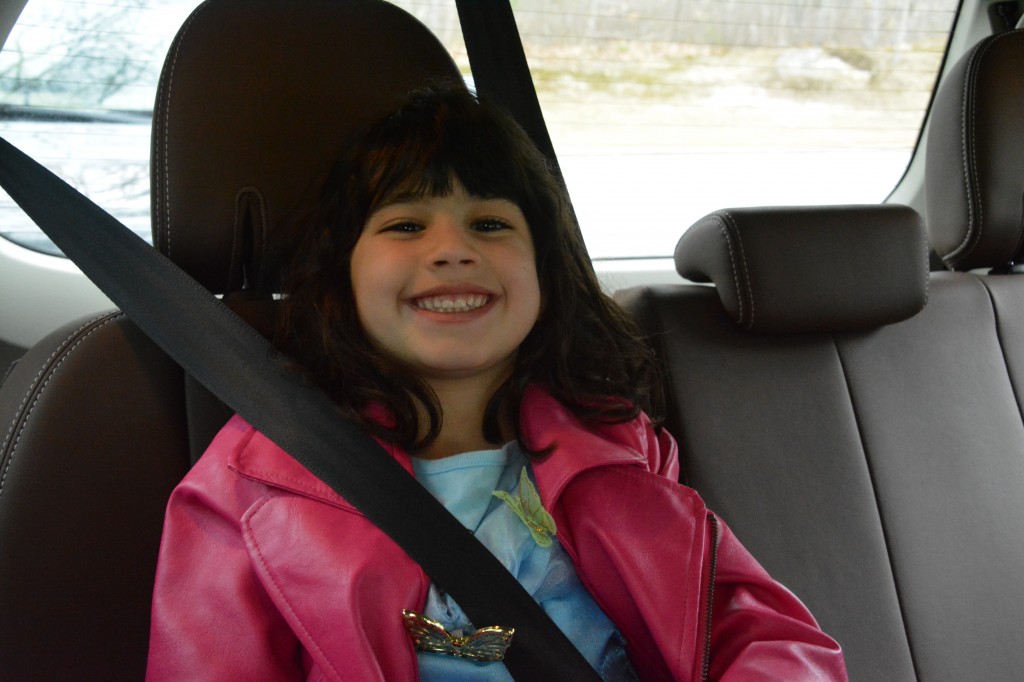 I was equally impressed when I slid in behind the wheel. The interior of the Sienna Limited Edition has been redesigned, with a refined feel, and easy access to everything. The sleek lines of the interior are just as impressive as the exterior, and the 7″ touch screen makes me feel like I'm driving something out of The Avengers. When I put my hands on the wheel, I thought, "Yeah. This will work."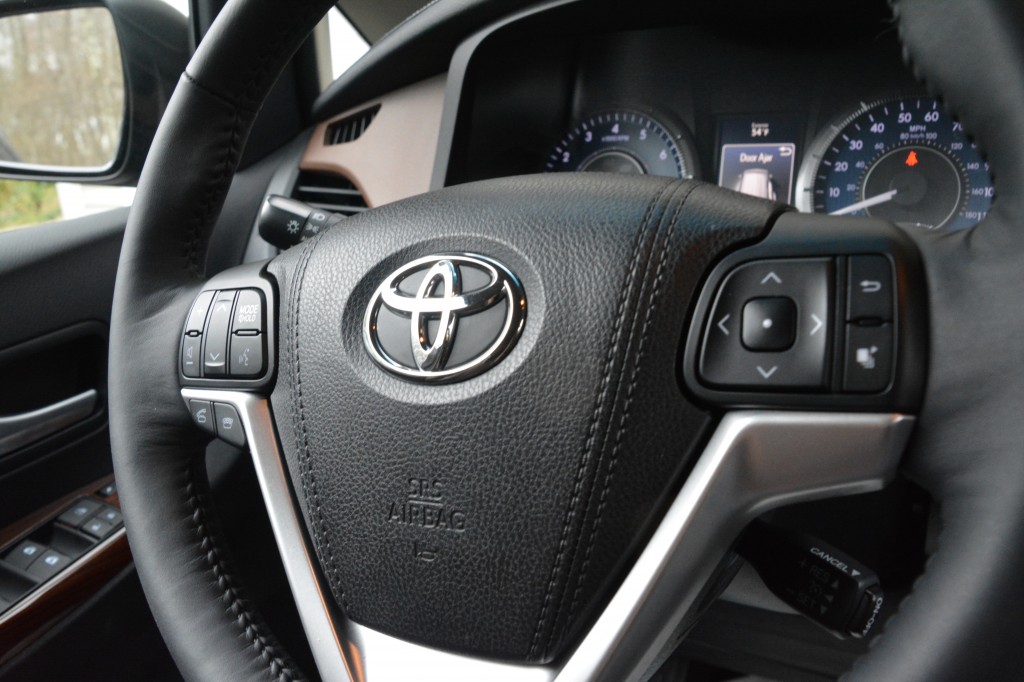 My daughter loved playing with the 7″ touch screen. She surfed radio channels the way my husband surfs television channels. She was also impressed with the interior. I believe her words were, "Mommy, this feels like a space ship!" She said pretty much the same thing when she saw the exterior for the first time, as well.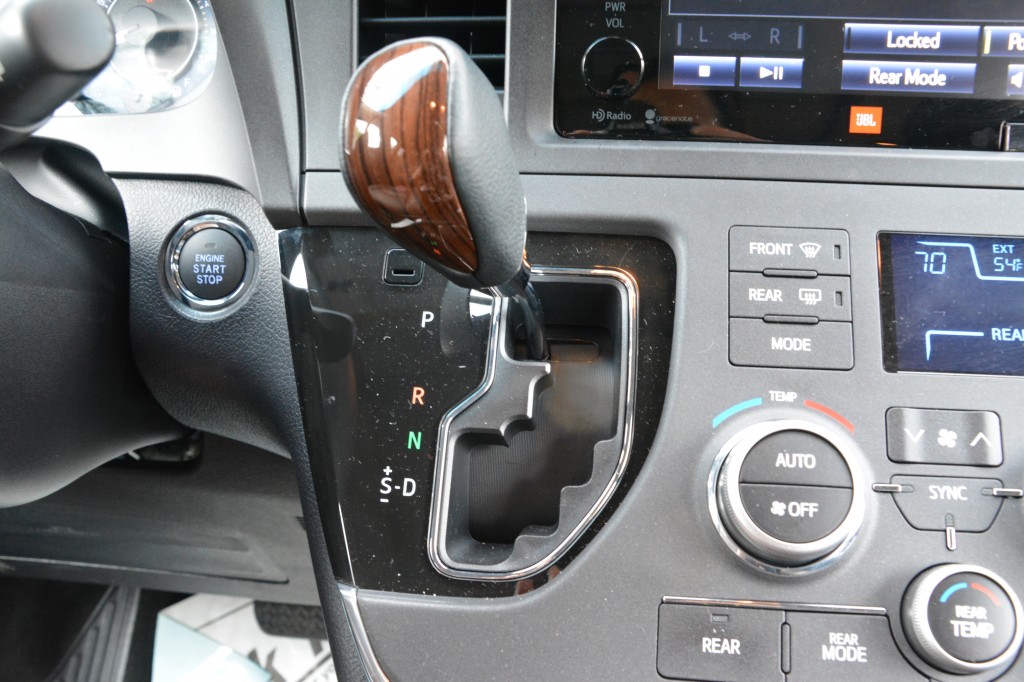 Aside from its impressive looks, the 2015 Toyota Sienna Limited Edition boasts a nice smooth ride, flexible seating, and an impressive amount of airbags for increased safety. The navigation on the steering wheel is also a huge plus!  Take a look at what the 2015 Toyota Sienna Limited Edition has to offer.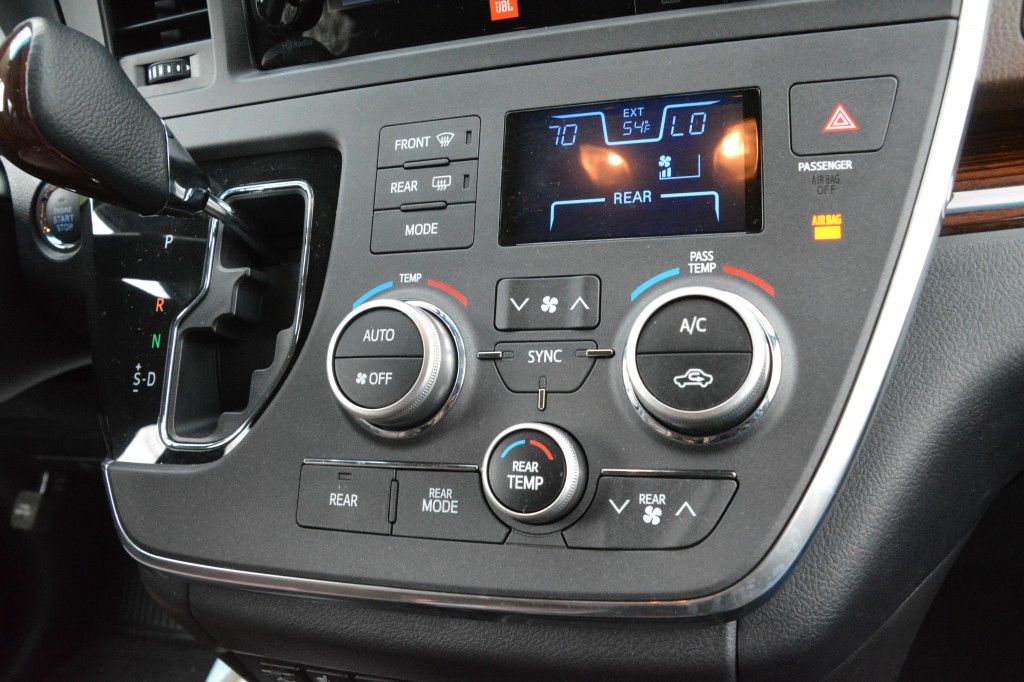 Features
Redesigned interior  featuring spacious seating, a new dashboard layout, and 7″ touchscreen
Great cargo capacity with plenty of storage space
Second-row climate controls, sliding center console, and flexible third row seating
Super sleek style that's just the right combination of aggressive and smooth
Intelligent technology featuring driver easy speak, blind spot monitoring, and backup camera
Eight standard air bags and the Star Safety System
The 2015 Toyota Sienna – Mommy Swagger!
I love the 2015 Toyota Sienna Limited Edition. I have to say, I felt like a rock star when I was behind the wheel of this bad boy. With its sleek styling, both inside and out, and its many convenience and safety features, it was hard to tell it goodbye.  The 2015 Toyota Sienna Limited Edition is everything I could ask for in a minivan and then some!