*This shop has been compensated by Collective Bias, Inc. and its advertiser. All opinions are mine alone. #SendSmiles #CollectiveBias*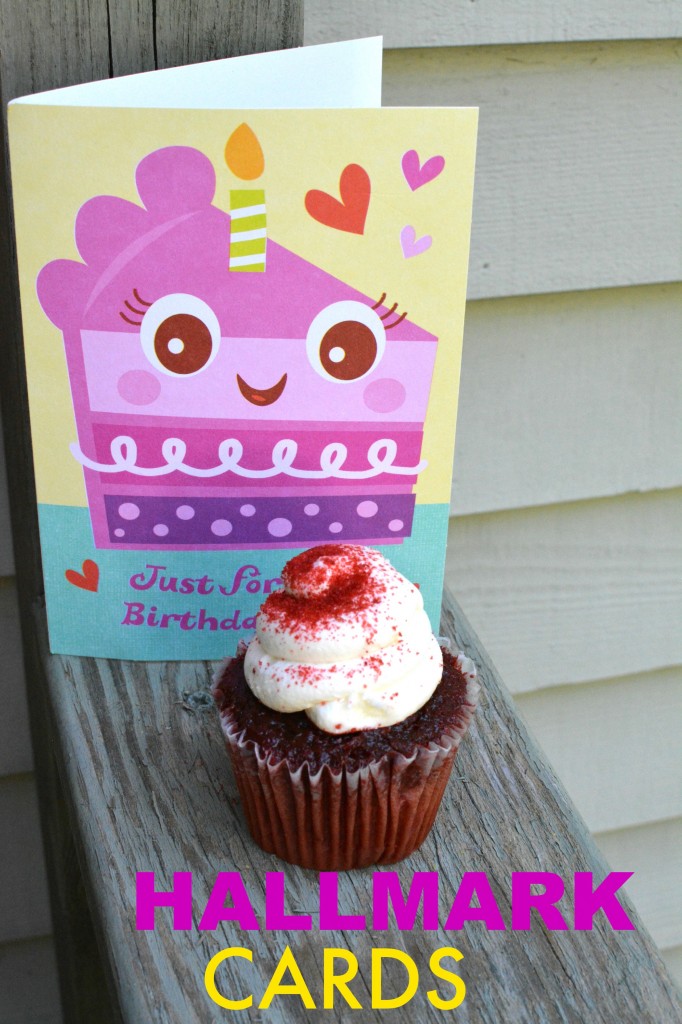 In our household, we have always been a Hallmark cards family! Every single holiday, my husband always gifts me with two Hallmark cards- one that is funny and one that is sentimental. In return, I also gift him with Hallmark cards all year long. I seriously can spend hours at my local Walmart browsing the Hallmark aisle. Thankfully, we can all now get Hallmark cards starting at 47 cents! Due to us having a zillion and one birthdays during the summer months, I always stock up on Hallmark cards throughout the year and now Walmart has made it that much easier for me!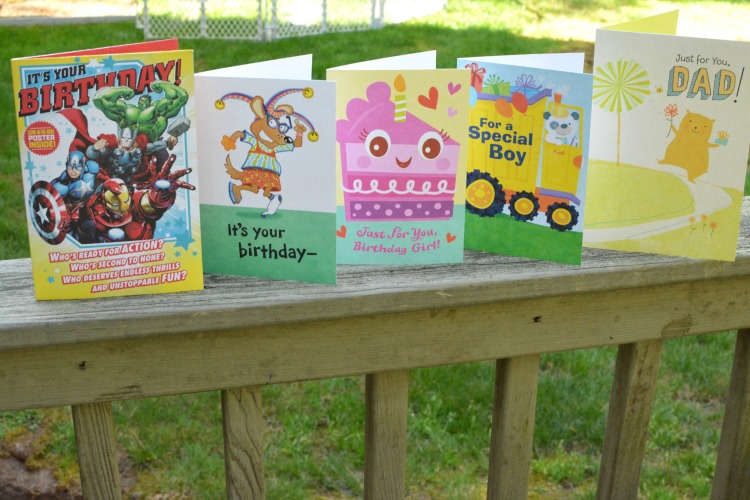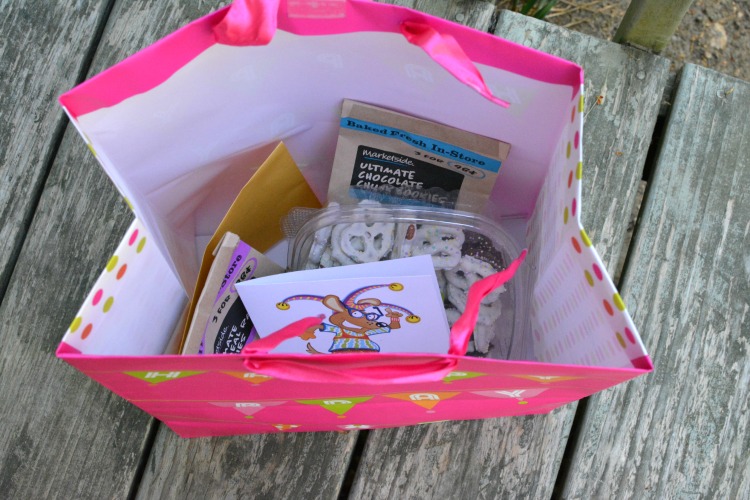 Not only is it my husbands birthday this summer, but it is also my nephews, daughter's best friend, son's classmate, and brother-in law birthday all in the span of 2 weeks. That is a lot of birthdays! I needed to head to Walmart and find all the great Hallmark cards, which were readily found in the front center of our local Walmart, near party supplies. I think what impressed me the most were they had so many wonderful cards starting at 47 cents, which is a crazy good price for some great cards.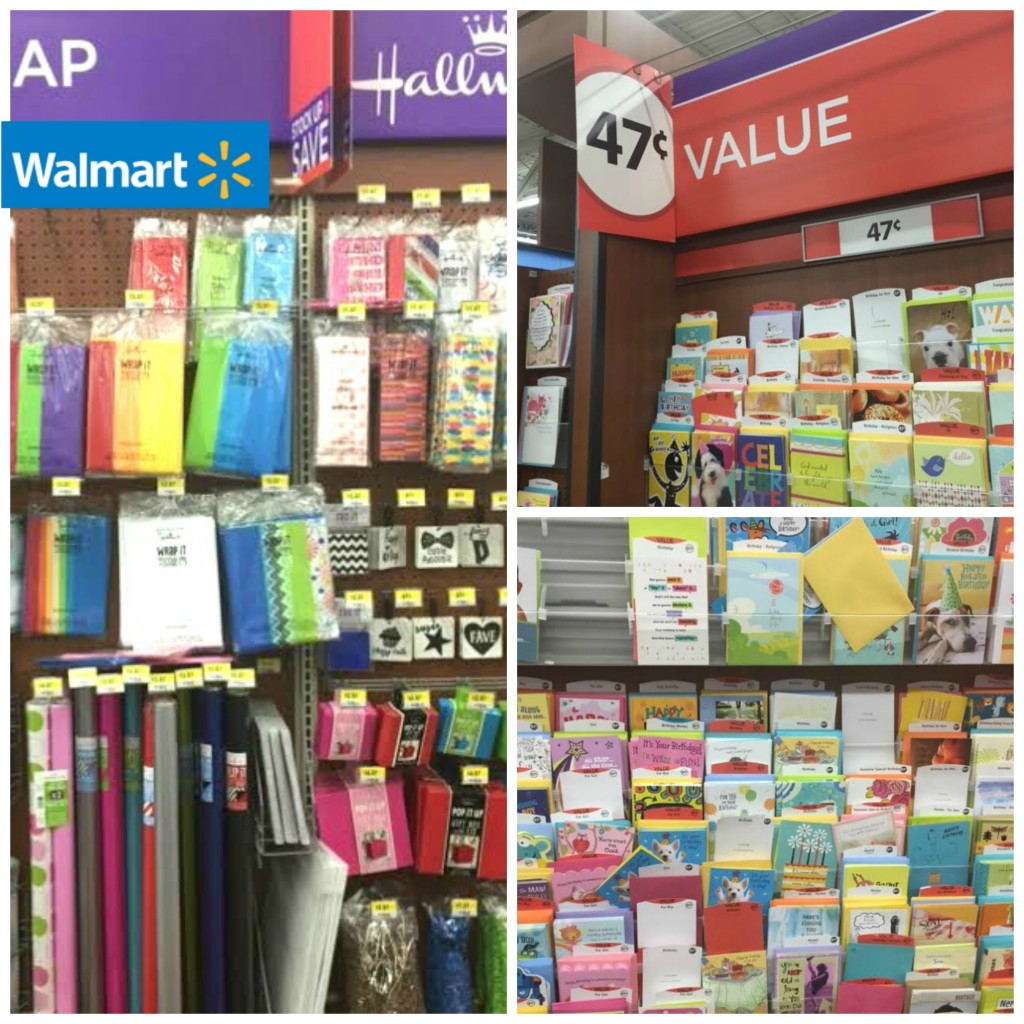 Walmart also has a vast array of Hallmark products such as wrapping paper and gift bags. I stocked up on these products, along with the cards, so I would be ready when the birthday season started.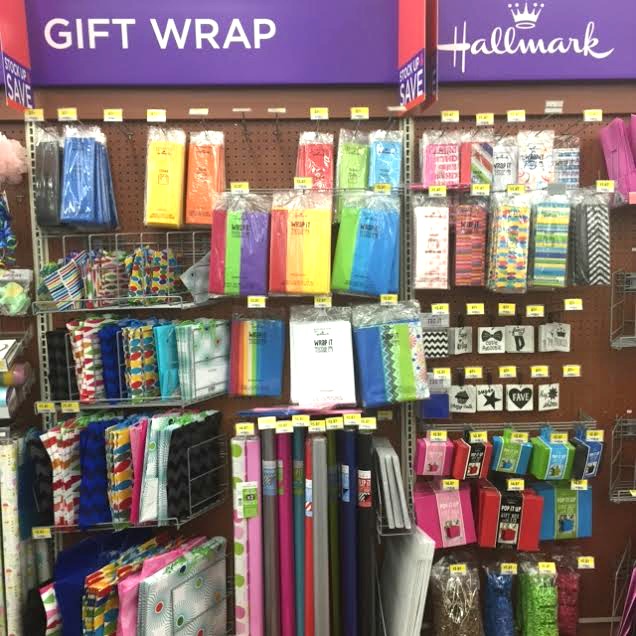 Before I left the store, I also spotted the ©2015 MARVEL Avengers kids birthday cards and instantly thought of my nephew whose birthday will be the first one to come up. He is such an Avengers fan, I knew this would make the perfect card of choice.
When I returned home, I went to my card shoebox and put away all my Hallmark cards. I find it much easier to put the cards away so no one can get ahold of them and read their card before their actual birthday. We did leave the  ©2015 MARVEL Avengers kids Hallmark card out since his birthday is next week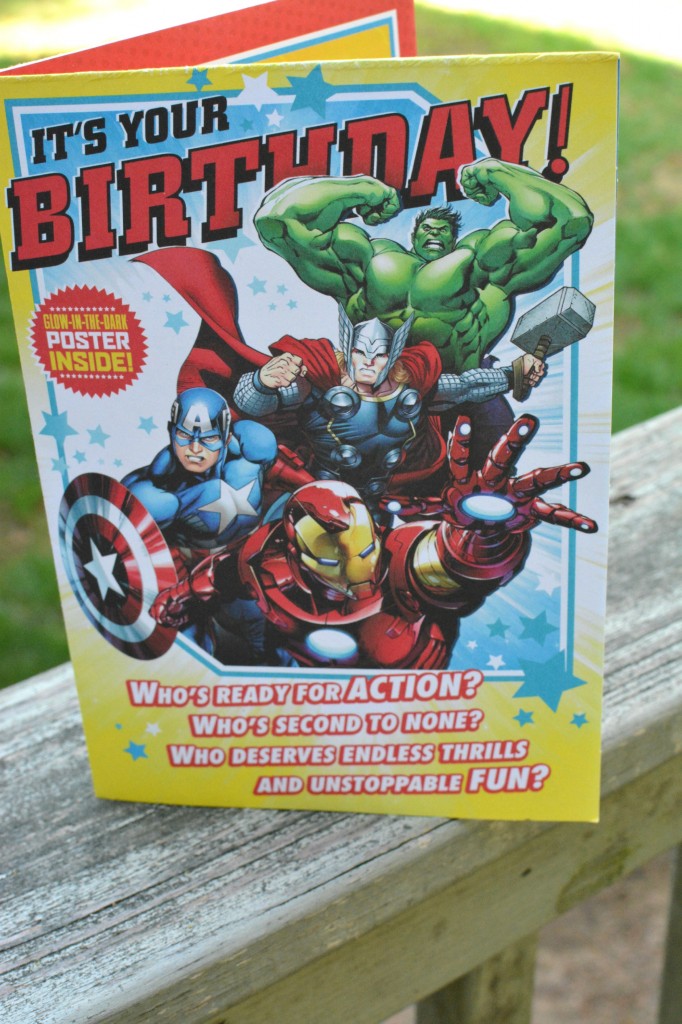 I knew it would be fun to pair this card with his all time favorite cupcakes. He gets so many games and toys, that I decided to give him a Walmart gift card (so he can decide what to spend his money on), cupcakes, and of course his Avengers card. I am sure he will be so excited when we give it to him next week.
Hayley also has her friends birthday party next weekend but we are now prepared with this adorable card, that makes me smile.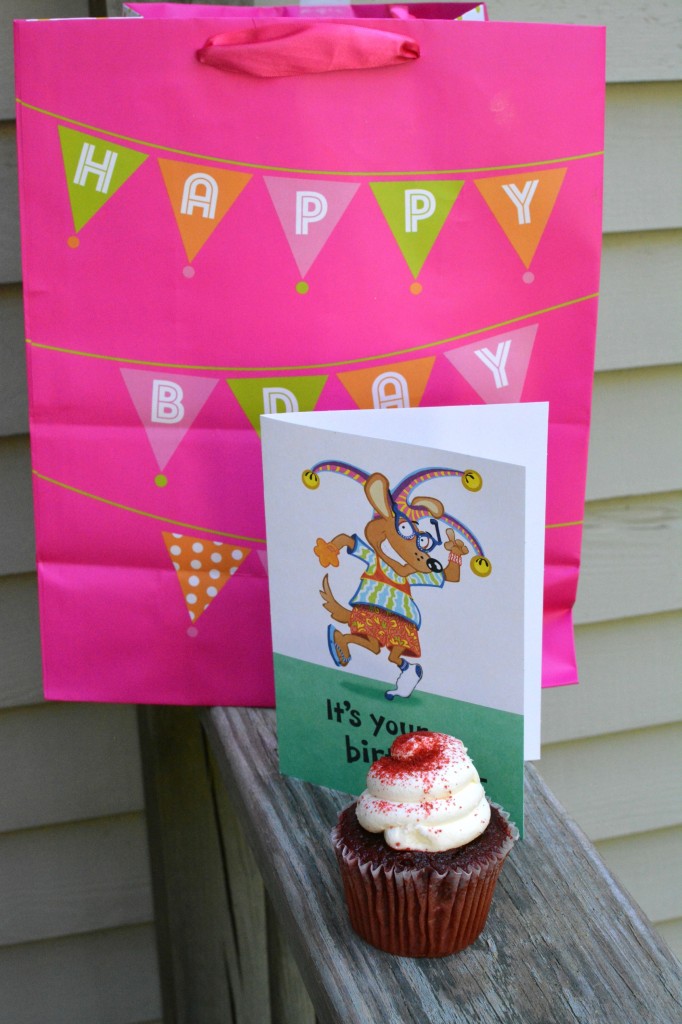 Finally, hubby is turning the big 4-! Okay I can't tell his age but he is definitely getting up there. What does the saying say- "Age makes you wiser"! I paired the "Just for You" card with some of his favorite snacks. I also added in a gift card to his favorite restaurant and in no time at all, his birthday gift was done!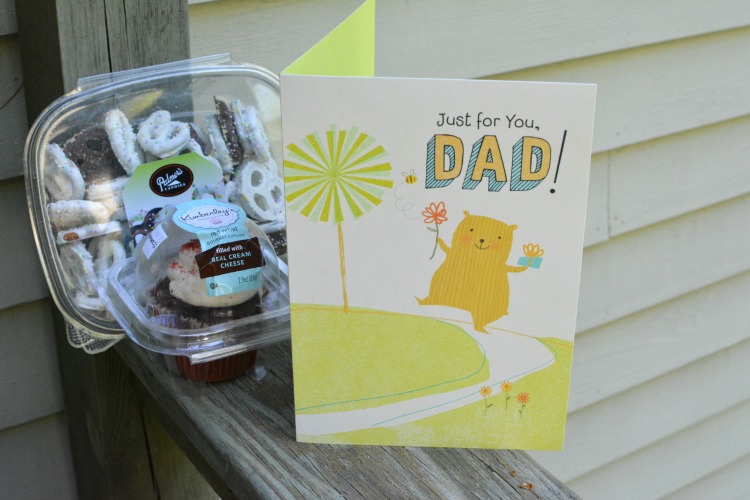 Hallmark has made it so easy through the years to show how much they mean through the writing on their cards. I am the one who spends time in the aisles of Walmart perusing each card, to see what card can go with what person. I truly believe cards are much more important the actual gift. The words mean something and you can feel them by opening up these cards.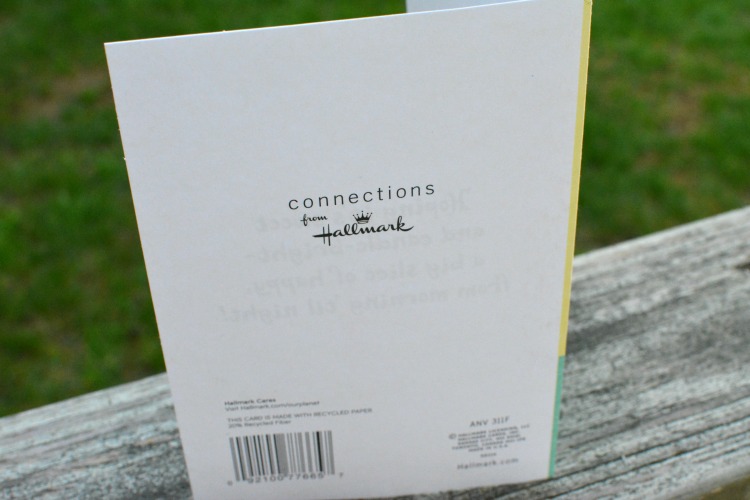 I love how I can buy so many cards at a time since Walmart has so many Hallmark cards starting at 47 cents. You truly can't beat that. Their diversity of cards is also spectacular and with the new Avengers cards, you can't go wrong!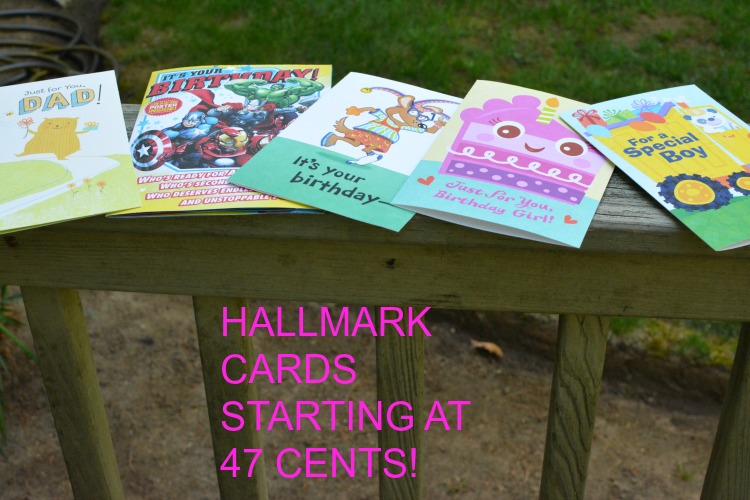 Do you know someone who has a birthday coming up?