*This is a sponsored post with WildSmiles. All my opinions are my own and not swayed by outside sources.*
My husband and I are both dentists, and we see how self-conscious dental braces can make kids feel. It's an unfortunate fact that kids can be mean, and a child with dental braces often becomes a target for that meanness. With WildSmiles Braces, that's a thing of the past. Custom dental braces from WildSmiles Braces makes braces fun instead of a source of ridicule.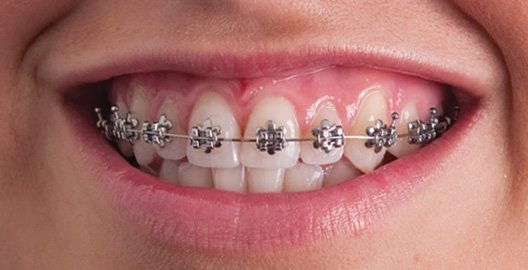 Custom Dental Braces Alleviate Ridicule
As a dentist, I always feel so bad for kids that have to have dental braces. I remember being in school. I remember how it can be. Any and everything is used by the kids in school as ammo when they're jockeying for position. That includes dental braces. Unfortunately, it's a necessary evil. That's why when my husband and I learned about WildSmiles Braces, we got a wild smile. With WildSmiles Braces, we can correct bites and straighten teeth without making our patients embarrassed.
WildSmiles Braces come in a wide variety of styles. With these custom dental braces, children can literally design their smile. They can personalize their braces to make the unique to their personality, and more importantly make them cool. Because we all know that, right or wrong, being cool is a big part of being accepted at school.
Design Your Smile with WildSmiles Braces
With WildSmiles Braces, kids can design their smile to make their braces their own. There are several fun designs for both boys and girls to choose from that can help them express themselves.
Hearts
Baseballs
Footballs
Stars
Flowers
Diamonds
With these custom braces, kids can learn to love their braces instead of looking in the mirror every morning and being filled with dread, self doubt, and embarrassment. My husband and I think it's great.
Custom Dental Braces from WildSmiles are Fun
And that's the most important think. My husband and I have had many conversations at the end of the day about the look of horror on a child's face when we tell them they needed braces. It's actually quite heart breaking. I've even see some of the kids – including the boys – cry. That just rips me up inside. That's why I'm so excited about custom dental braces from WildSmiles.
If your dentist or orthodontist has told you that your child needs braces, consider custom dental braces from WildSmiles. They're a great way to soften the blow and the political fallout at school. My husband and I love them, and you can be sure your kids will, too.
Here is a personal code to use to try out WildSmiles for 25 percent off the first order till the end of June-mommychronicles. Have fun!