*I worked with Disney Parks and Mom Select in exchange for this review. All my opinions are my own and not swayed by outside sources.*
We are Disney fanatics in our household. Although we live in Rhode Island, this past year alone we have been in Disney World three times and we are planning to take our very first Disney cruise next month! While I visited Disney many times as a child, my love of Disney really was exemplified when I met my husband. We in fact celebrated our engagement at Disney World. We love anything and everything Disney. So much in fact, that I actually ran my very first half marathon (The Disney Princess) last month and succeeded. More time to come on that wonderful experience in the future but here is me after crossing the finishing line: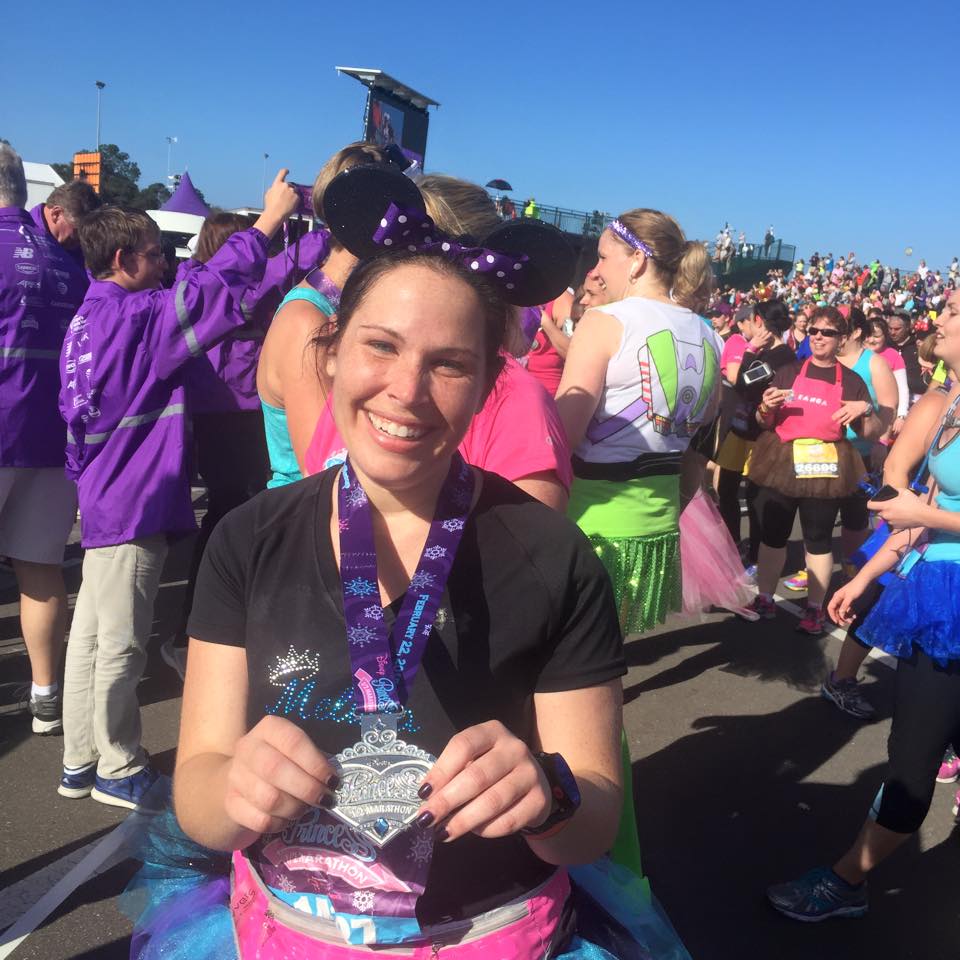 That is why I was so happy to host a Disney Side Multi-Generational Home Celebration. We sent our invites for our party but due to the awful weather in our home state our party was postponed to later last month. It did not matter though, because it was really a fantastic party for ourselves, our kids, and their friends, even if it was a few weeks later.  Hayley got up early one morning and helped me set up for our party. She wanted everything perfect because she needed to make Mickey and Minnie proud!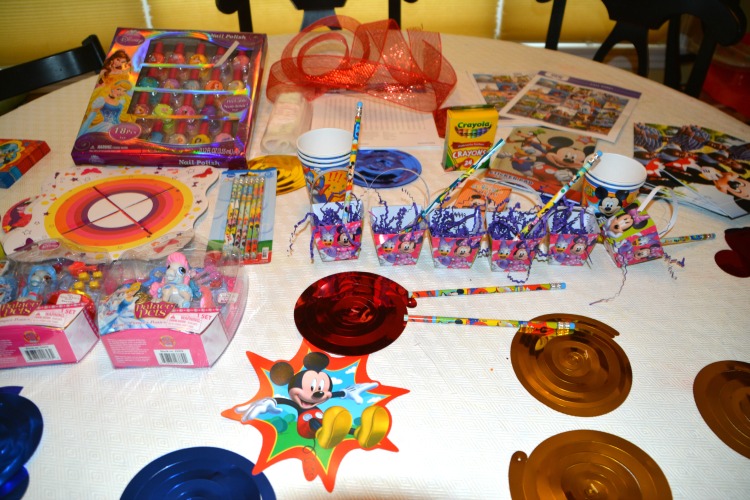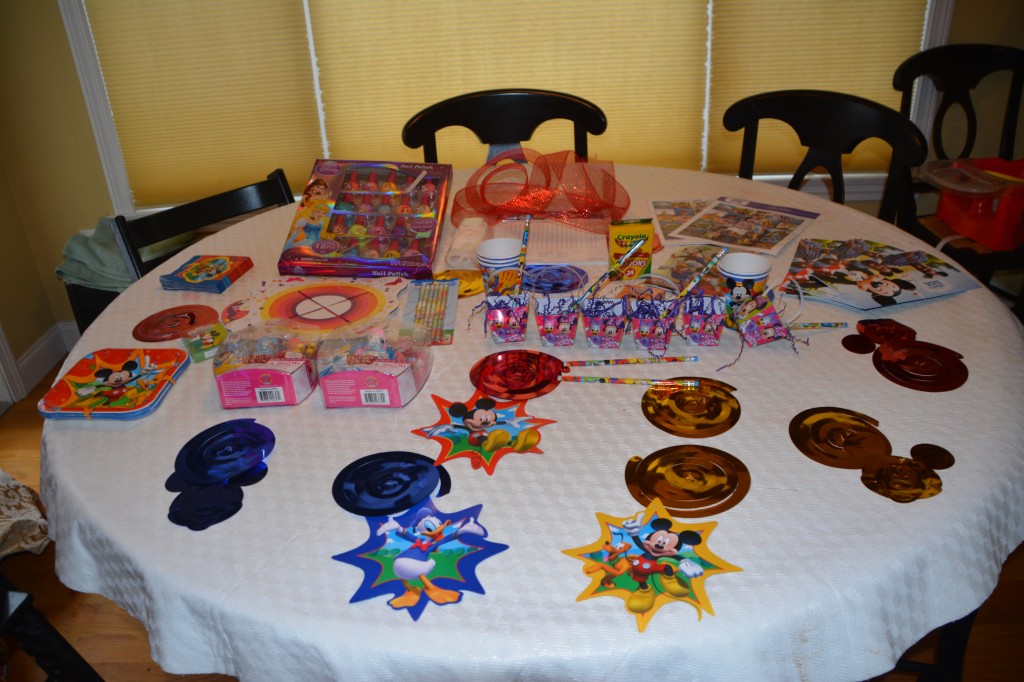 Her friends gathered for our party on a Friday afternoon and we were all set with the various activities that were sent from the Disney Parks and Mom Select.
First the girls had a blast painting their nails Disney style. Disney has their own line of nail polishes that had my kids and their friends rolling in fun. They each took turns painting each other nails.
After the girls did that, they had fun with Disney Palace Pets. Palace Pets are huge with 6 year old girls so they were so excited to see their love of Disney in their favorite Palace Pets.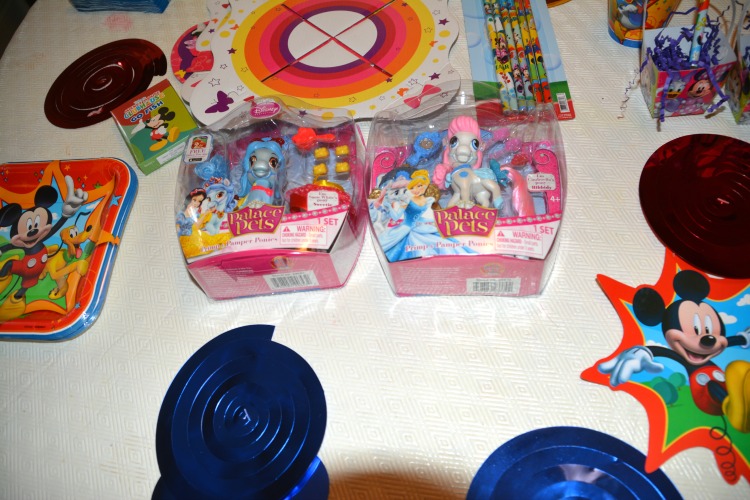 After, they needed to stop for cake because they were all famished. How absolutely adorable is our #DisneySide cake?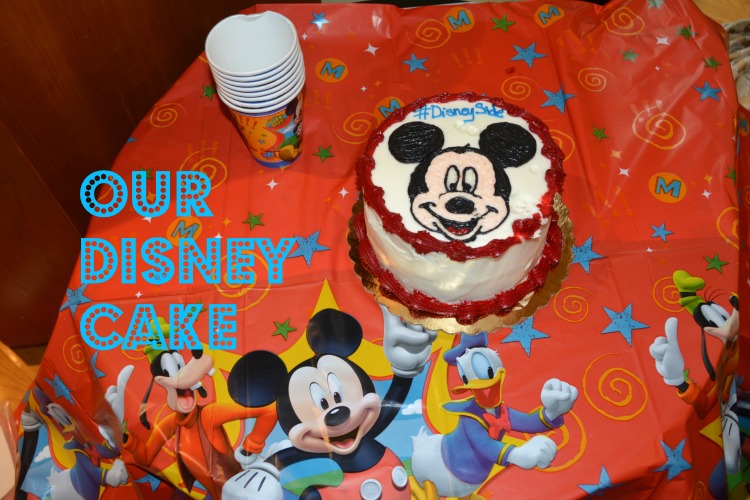 After eating cake, the boys got started with Pin the Mouth on Mickey and Disney Bingo. It was so cute that the boys were so excited about playing Bingo with their favorite characters such as Elsa, Mickey, Minnie, and more. The only problem we had is they both wanted to be winners on each game:)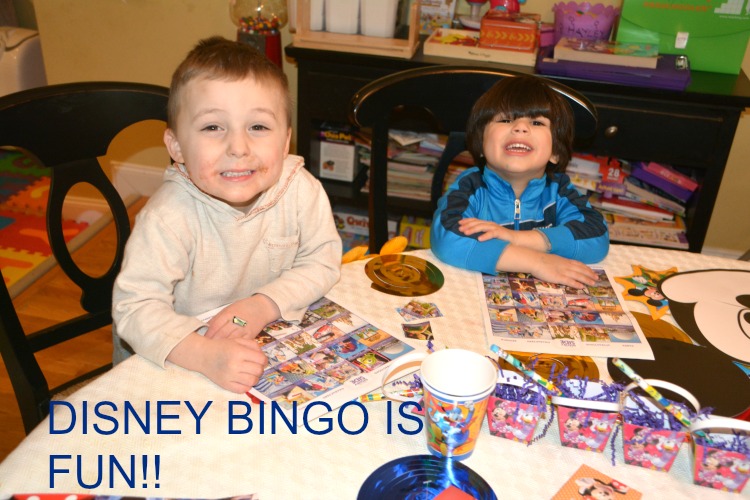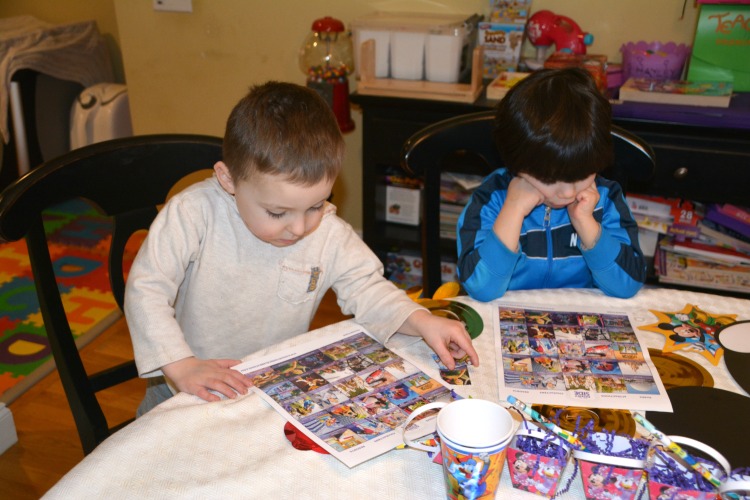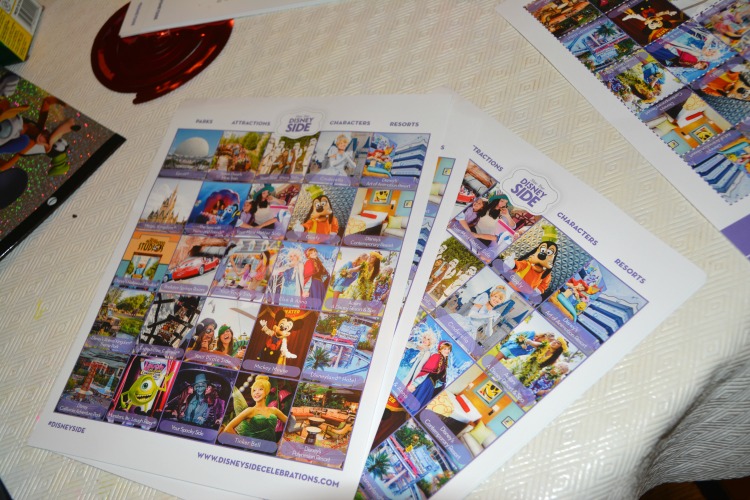 Then the fun continued with Disney Trivia and Disney word finder activities. You should have seen the smiles on their faces when they circled their favorite Disney words. While the 3 year olds were a bit young for this, the 6 year olds wanted to play over and over again!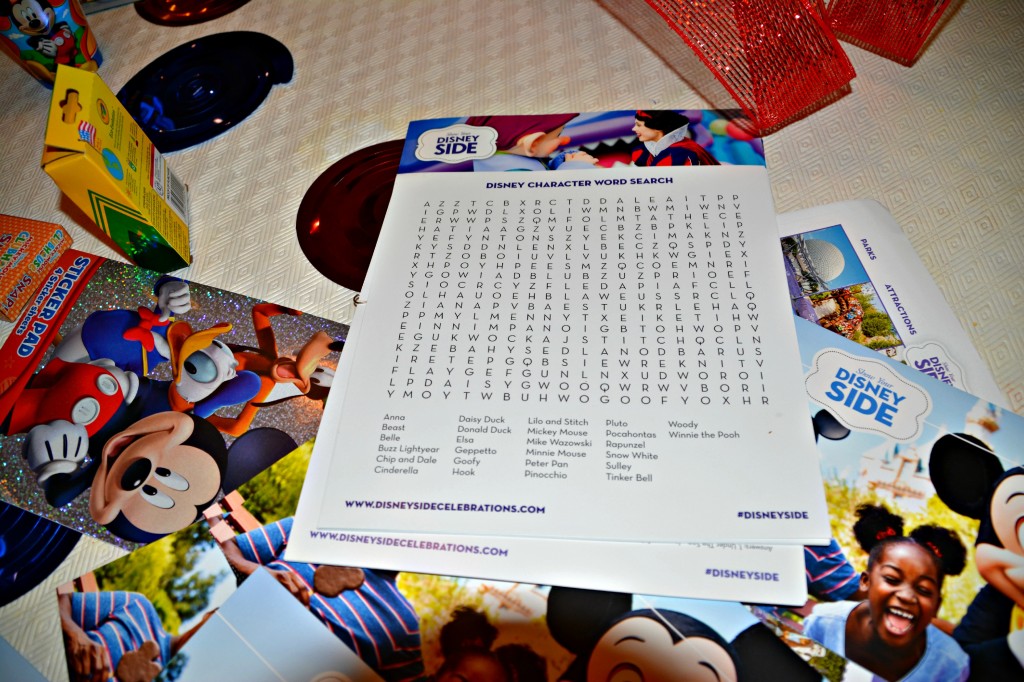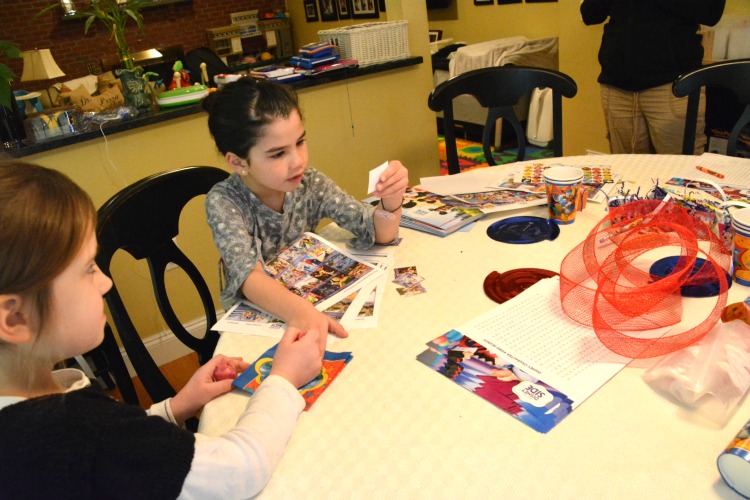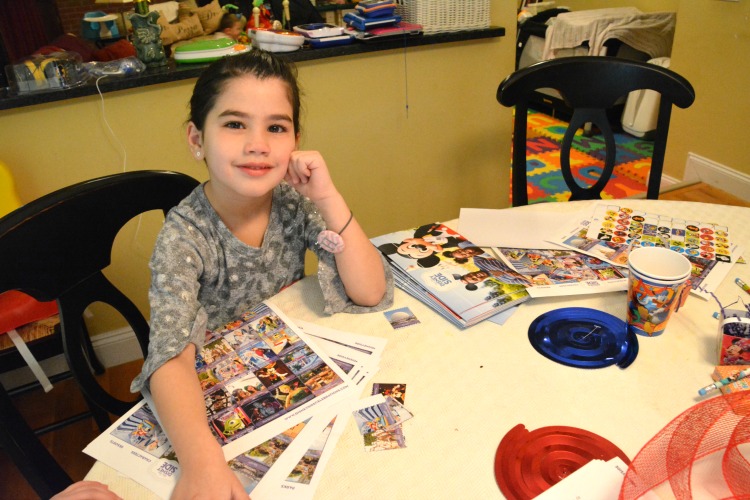 Of course, no party is complete without goody bags, Disney-style!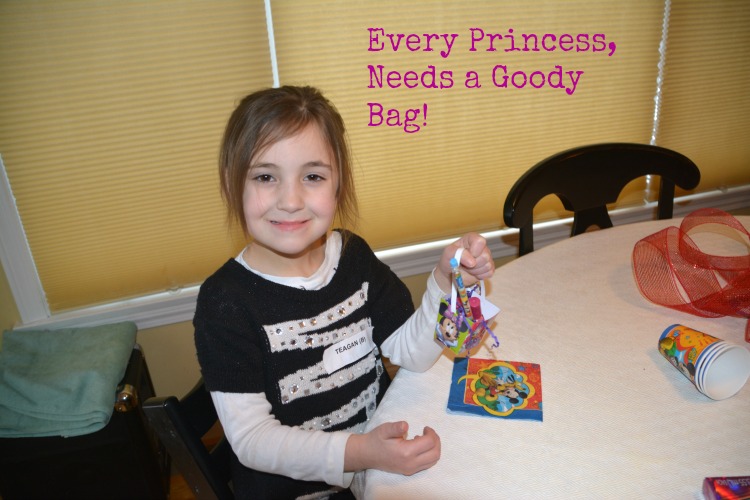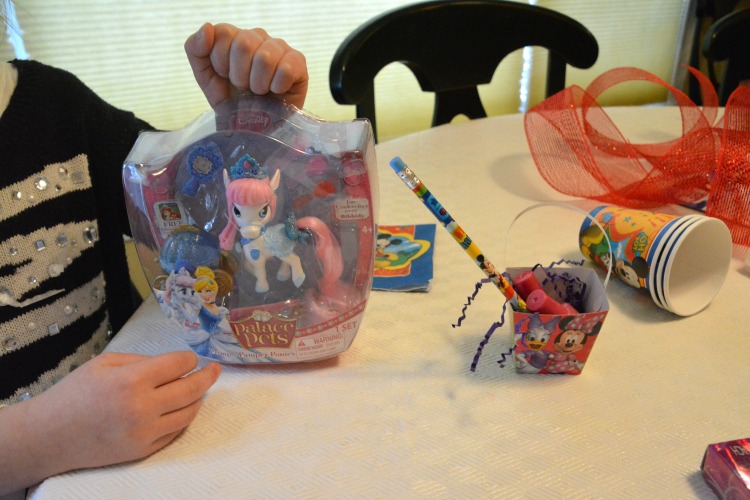 We had such a fun Disney Side Home Celebration Party! If you want to show your #DisneySide, be sure to check out DisneySideCelebrations.com, and get started on all the fun! They have a great deal of invites, activities, recipes, and more to help get you started! No matter what- Just have fun! It is Disney after all we are talking about.