If you're like me, your kids are always watching videos. They snag the tablet and off they go. If you're like me, you also watch them like a hawk, making sure they don't see anything inappropriate for their age or that they don't accidentally purchase $100.00 worth of something from an add that they're trying to swipe out of. That's where Kideos comes in. Kideos is a service that allows you to rest secure in the knowledge that your children are watching age appropriate videos with no ads and no danger of navigating to something… untoward.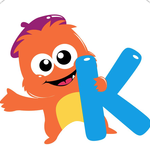 What Makes Kideos Different
Safety and Security
Kideos is the first app ever to curate the best children's online videos into one safe, secure app that allows your children to view to their hearts content without accidentally navigating off into something else that might lead you to have to answer some VERY tough questions later. That's because Kideos brings all these videos together into one safe portal. The app contains all the videos, so there's no Youtube surfing or web navigating to find a certain show. It's all right there on the app!
In addition, you can set an age gate and time limits. There are no ads, in-app purchases, or – most important to me – no access to comments in the app. I really enjoy that perk, because comments can be a dangerous place for children.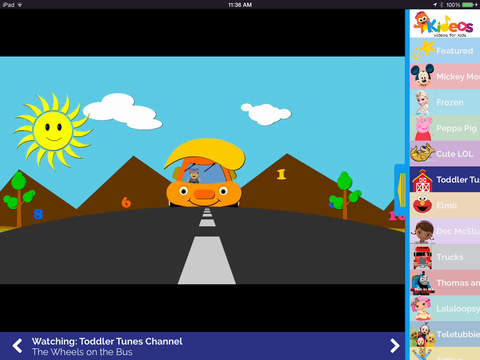 Variety
When Kideos says they bring together the best videos, they mean it. This app boasts a wide variety of kid-friendly favorites including Elmo, Mickey Mouse, Frozen, Doc McStuffins, Thomas and Friends, My Little Pony, Transformers, and more. They even have categories like Featured, Trucks, Party Music, and Cute LOL. That's the actual category, not me LOLing. =D
Kideos is Kid Approved – At Least by my Kids
I gave full access to Kideos to my daughter and son and let them go to town. I wanted to see just how easy it would be for them to navigate the app, pick their videos, and most importantly, see if it would entertain them. The only rule I had was no fighting.
It was a hit! My son thoroughly enjoyed the Trucks channel and Teenage Mutant Ninja Turtles. My daughter spent the majority of her time watching Frozen videos and My Little Pony. They were both completely engrossed in Kideos for hours. Normally I put them on a strict electronics time schedule but I really wanted to push the limits of Kideos, and I was quite pleased with the results. It held their interest far more than the video surfing they usually do. I think it's because they didn't have to sift through zillions of videos to find the one they wanted. All of their favorites were right there at their fingertips!
I have to tell you, it was the most pleasant experience I've ever had, as well. I constantly worry about my kids being exposed to various inappropriate content when they surf videos – have you HEARD the language in Minecraft videos – but with Kideo, I was able to leave them to their own devices while they were on my device. I highly encourage any parent of a young child to download Kideos. It's a wonderful app for the kids, and it certainly eased my mind while my children were using it.