*This is a sponsored post with Artimys. All my opinions are my own and not swayed by outside sources.*
Parental monitoring is so important. As parents, we need to be able to know what our children are doing at all times, especially on the internet, but how do we balance our responsibility to keep track of our kids with teaching them to be independent and respect their privacy? Artimys thinks it has the answer, and I have to agree. Artimys is a start-up company that wants to change the way we approach parental monitoring, and I think it's brilliant.
Parental Monitoring That Learns
Artimys is developing a parental monitoring system that actually learns and sifts through your child's activity to spot potentially dangerous content without completely invading your child's privacy. What makes the Artimys approach so different from services like Net Nanny and SocialScout is that you will only be alerted to potentially dangerous activity or interaction. You can rest easy knowing that your child is protected, and your child can rest easy that you aren't snooping on every single thing they do.
Spitball
Spitball is the first app that Artimys plans to roll out in their parental monitoring line. It acts as a messaging inbox on your child's smart phone. Spitball collects all of your child's social activity from sites such as Facebook, Instagram, Snapchat, SMS/MMS texting and more into on place for analysis. Spitball then uses algorithms based on thousands of real-life situations and threats to children on everything from bullying to sexually predatory activity to scan messages, photos, and more and alert parents to any potential threats. In addition, the built-in intelligence of Spitball is able to examine all of these messages and images in context to avoid false positives and essentially learn your child's habits and interactions.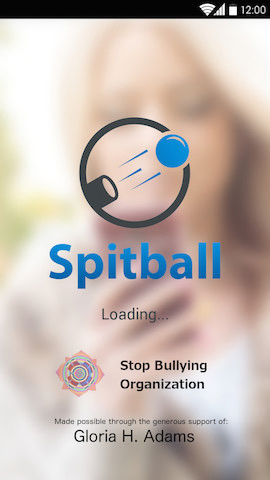 Fireball
Fireball is the companion app to Spitball. Fireball is an app for parents' smartphones, and it receives messages from your child's Spitball app. These messages include information on social activity as well as highlighting and presenting threads to you which are flagged as potentially dangerous. Because Artimys believes that there is a fine line between parents protecting their children and spying on them, the Fireball portion of Artimys' parental monitoring system allows parents to adjust the alert sensitivity level based on their comfort level. Parents with small children who haven't learned the in and outs of the internet may choose to see everything, while parents with children who have proven to be safe and responsible may choose the lowest setting.
What thrills me the most about the Artimys approach to parental monitoring is that fact that this system learns. Parents are notified of potentially dangerous activity based on content and not just keywords. That means that we won't be pulling our hair out with worry over a zillion false positives, and we also won't be "the spying, prying parents".
Artimys Needs Our Help
I love this idea. It's everything I've ever wanted in a parental monitoring system. However, Artimys needs our help to make it happen. They are currently running a Kickstarter campaign to help increase funding so they can bring this technology to all of us. To do that, they need our help. Visit their website to learn more about their innovate parental monitoring technology and how you can help make it happen.
This is cutting edge technology without the cutting edge price. Artimys expects to sell the Spitball app for only $10.00, and the companion parental app, Fireball will be absolutely free. I think it's a great deal on great technology, so check out their site and see how you can help make this parental monitoring service a reality for all of us.
Visit the Kickstarter campaign going on right now to help out!