*I am being compensated by belVita and the PR firm for promotions. All my opinions are my own and not swayed by outside sources.*
In the mornings, I hardly have enough time to ever think about what I am going to wear, let alone what I am going to eat. It is always breakfast on the go for me during the week. For a complete breakfast I love to grab a piece of fruit, a cup of coffee, and delicious belVita bites. If you have not heard of belVita bites, they are delicious mini biscuits that are a nutritious and convenient breakfast choice. Each serving provides four hours of nutritious steady energy, and is individually wrapped for on-the-go convenience.

When I eat my belVita bites, it gives me the energy I need to tackle the morning. It is also very convenient for me to put the bites in my pocketbook so I can eat them on my way to work.  Enjoy belVita Bites with a serving of fruit and low-fat or fat-free dairy such as Greek yogurt for a balanced breakfast.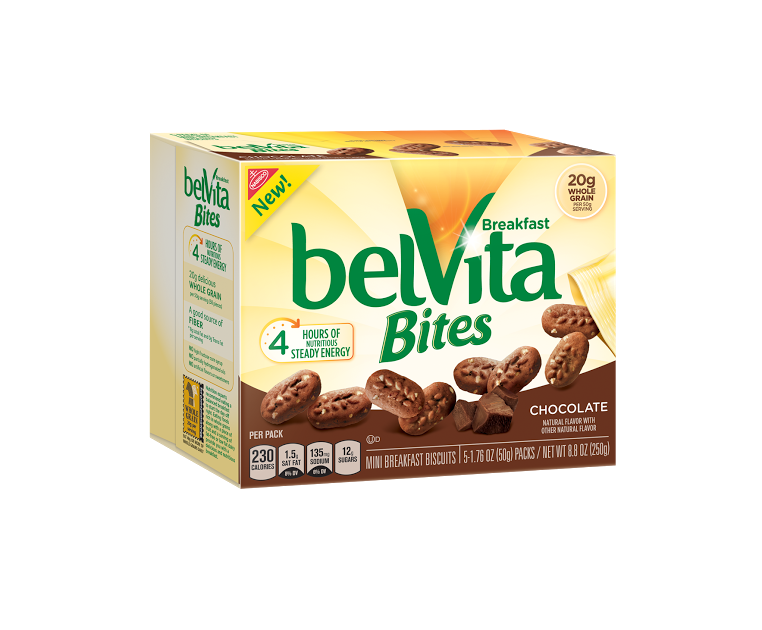 Each 50g serving (one pouch) includes:
  230 calories
  4g of fiber*
  20g of whole grain
  No high fructose corn syrup
  No partially hydrogenated oil
  No artificial colors, flavors, or sweeteners
I love both the chocolate and berry flavors. When I eat my bites, I no longer feel the urge to "nosh" all morning. My hunger fades when I eat these bites and helps me stay full longer.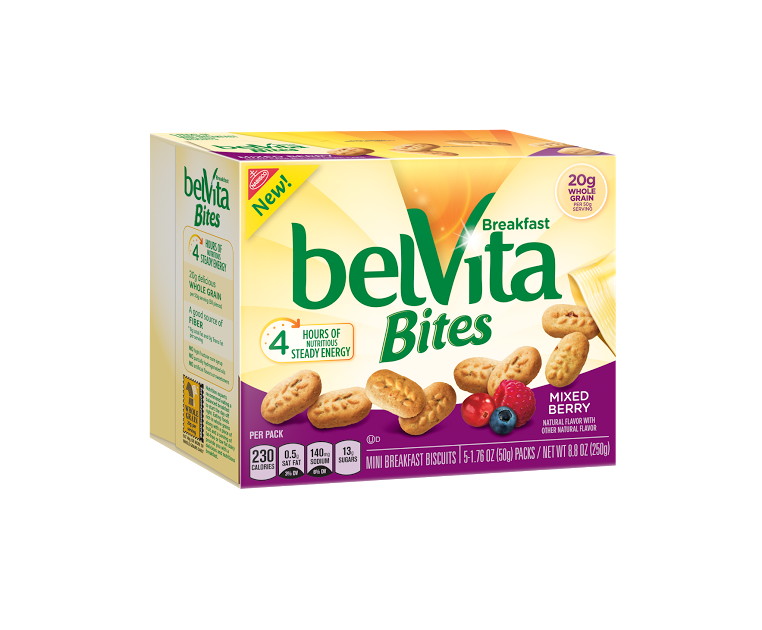 Now belVita is encouraging all of us in taking over National Cereal Day (March 7) this year! They want us all to "trade in your spoon" such as your morning cereal in favor of a balanced breakfast with belVita bites, fruit, and dairy. Will you join in trading in your spoon?
Twitter Party alert: belVita will be hosting a breakfast panel leading up to National Cereal Day entitled, "The Changing American Breakfast." Following the panel, the influencers will lead a Twitter party focused on the evolution of breakfast and taking questions live!  The Twitter party will take place on Wednesday, March 4th at 11am ET!
Twitter Party Details
Date: Wednesday, March 4, 2015
Time: 11:00 AM– 12:00 PM ET; 10:00 – 11:00 AM CST
Moderator: @MomCentral
belVita Breakfast Influencers: @ChristinHassler, @Kerigans, and @DaveZinczenko
Topic/Focus: Breakfast has always played an essential role in our diets but times have changed. As today's modern family has evolved, consumers' morning routines and breakfast eating habits have changed as well. A panel of nationally renowned experts will discuss the changing American breakfast and how nutritious, convenient solutions like belVita can help on-the-go families stay energized all morning long.