This shop has been compensated by Collective Bias, Inc. and its advertiser, Colgate-Palmolive. All opinions are mine alone. #OpticSmiles #CollectiveBias.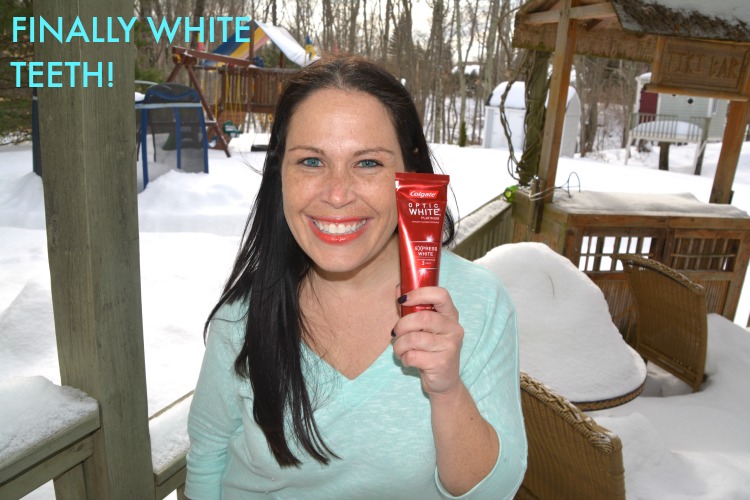 I get irrationally excited when I find out about a new whitening product on the market. Being a dentist, I have literally tried all the whitening systems and toothpastes that have been on the market for the last 10 years. Some are good…Some not so good. By far though, my favorite type of whitening to do is via a toothpaste since you have to brush your teeth with toothpaste anyway every morning. I rather have a toothpaste do the job than another whitening system because it is just easy to do! However the problem lies in that the key ingredient to whiten teeth is hydrogen peroxide and very few toothpastes I know of,  have had this ingredient added in the past. That is until now!  I found the ultimate whitening toothpaste and it truly works! Seriously, my smile is sparkly white thanks to the Colgate® Optic White® Express White.  This toothpaste actually contains the professionally recommended ingredient hydrogen peroxide to whiten faster.
I am going to be totally frank with you all and say that I drink a lot of coffee. Like copious amounts of coffee with the occasional red wine! My teeth end of staining and staining bad. Gasp…I  know.. I am a dentist and should know better!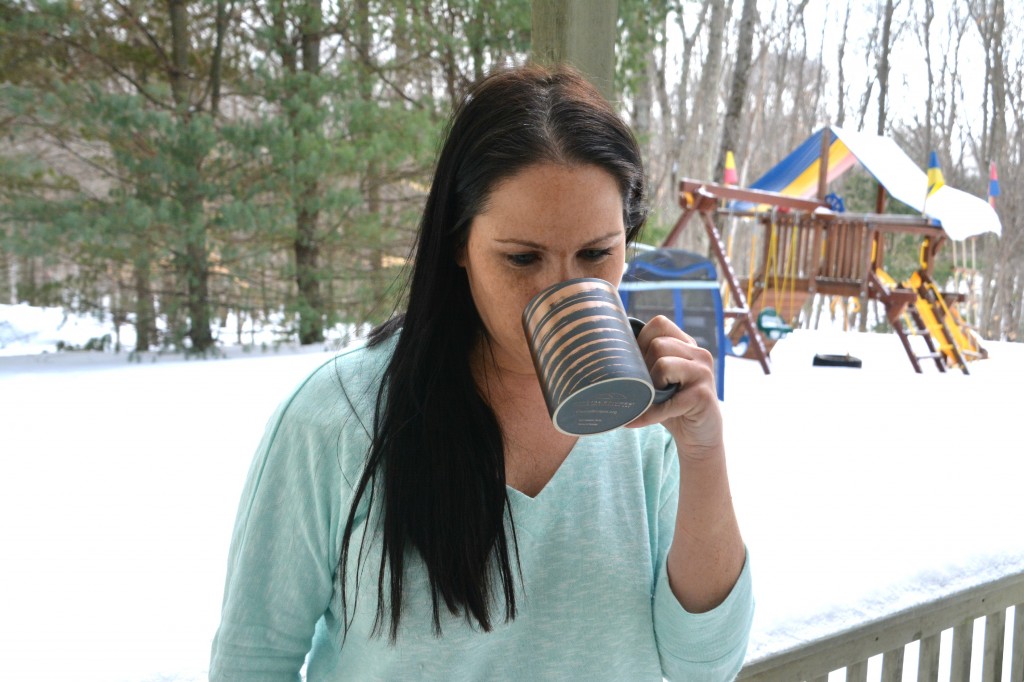 Although I tell my patients that these are the ultimate stain culprits, I can't function without coffee. Over time my teeth got a slightly grayish hue, which I was not happy with. Having three kid now, I just didn't have the time or energy to whiten them so I just let them be.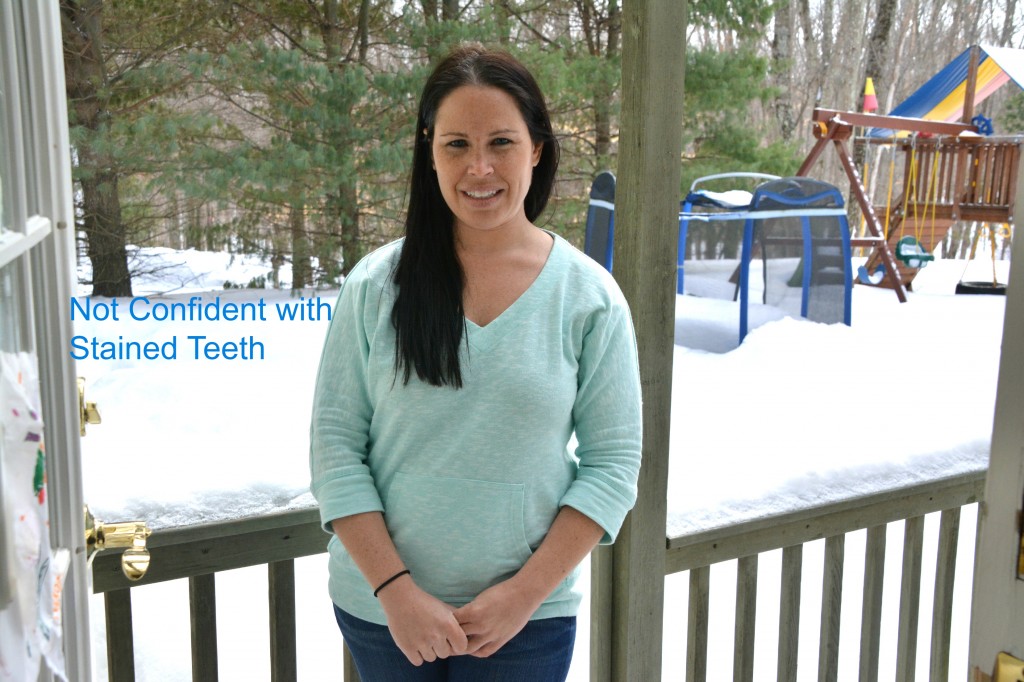 However, once I found out about the Colgate® Optic White® Express White, I had to run to Walmart to purchase this. I needed to try it on myself before I would ever recommend it to you all or my patients. I readily found the whitening toothpaste in the hygiene section near the toothbrush section. If you want to try it yourself, I have some great news. There will  be a roaming demo in 550 stores on 2/28/15 to promote this brand new product.  Ambassadors will be roaming aisles giving out $1 off coupons good on Express White Toothpaste. Be sure to check out this demo at your local store.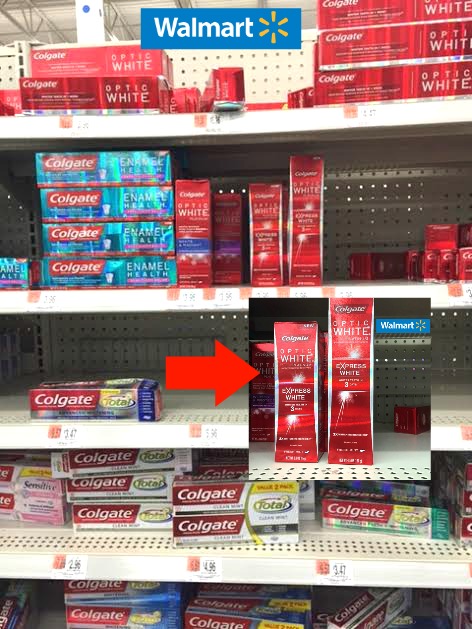 Once I got home, I made a resolution to myself to use the Colgate® Optic White® Express White for three days*. Every morning and pm (remember you need to brush two times a day), I used my toothbrush and Colgate Whitening toothpaste for a full two minute brushing cycle. I was slightly nervous at first to try it because of the sensitivity factor with the hydrogen peroxide as the main ingredient, but decided I would give it the three days and see the end results.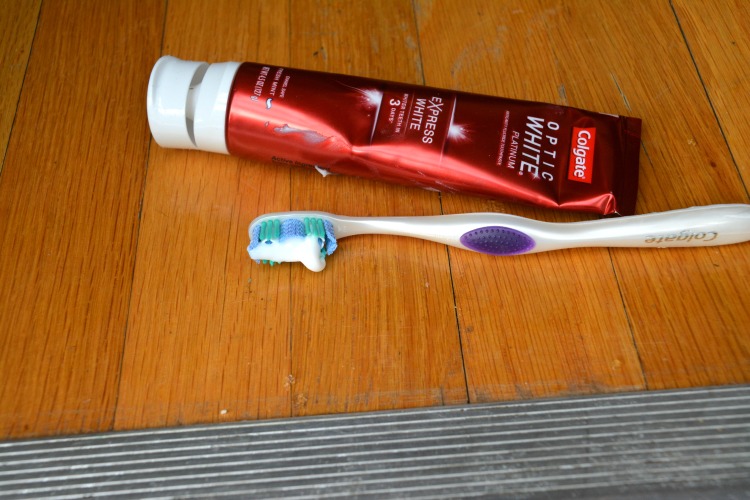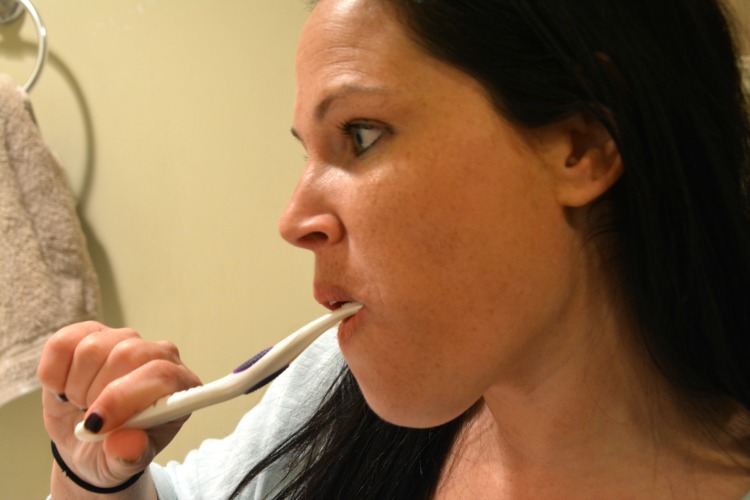 At the end of three days*, I had ZERO sensitivity but best of all, I had a bright, beautiful, and white smile. Even though I still had my daily coffee, my smile was the whitest I have seen in years! I kid you not, after three simple days of brushing, my pearly whites were back. The  Colgate® Optic White® Express White has 2 times more of the professionally recommended whitening ingredient (vs. Optic White Sparkling Mint TP). I seriously could not believe my bright smile.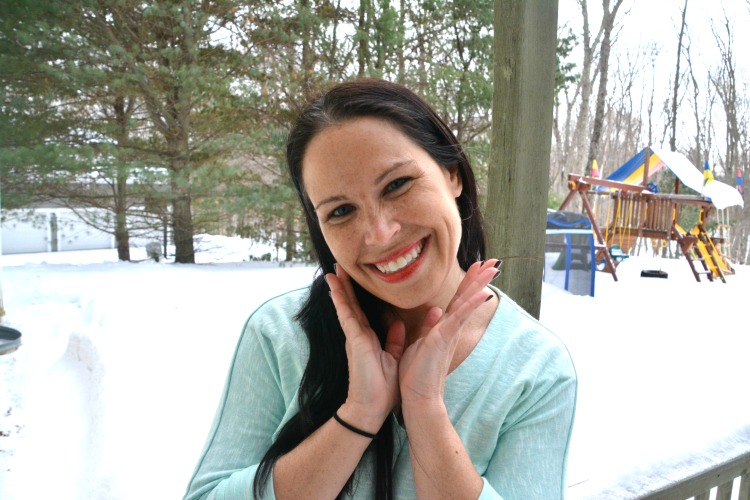 To me, having a white smile allows me to be more confident in myself. When my teeth have the darker cue colors, I tend to fade away when talking to someone or do the weird smile line, where I am hiding my teeth. I even find myself mumbling at times so my teeth are not seen! Long gone are these days though thanks to Colgate® Optic White® Express White. With no sensitivity, I am able to use this toothpaste for daily use. While I definitely saw HUGE results in three days, I plan to use this as my toothpaste of choice for quite a few years. This dentist was already a Colgate fan but now my love for them exponentially increased, if that is possible.
Along with using Colgate® Optic White® Express White, do try to limit your coffees, teas, juices, and red wine. It will just help in the long run to maintain your now beautiful white smile. You can thank me after you try this wonderful toothpaste. For now head to your Walmart, try the Colgate® Optic White® Express White out, and let me know what you think! Who wouldn't want whiter teeth in an easier way without any hassles?!
Why do you love having white teeth?
*For best results, use as directed for 4 weeks.