*This is a sponsored post with Sirum and the Mid Game. All my opinions are my own and not swayed by outside sources.*
Are you or someone you know taking prescription medications? The answer to that is almost certainly, "Yes." Whether it's an infection of some kind or a chronic condition, most people are taking, or have taken, prescription medications. Unfortunately, there are people out there who desperately need medications, but they can't afford them. Sirum wants to change all that.

Sirum Wants to End the "Medication or Bust" Cycle
Chances are you've never heard the term "medication or bust". That's because I just made it up. The chances are also high that you know exactly what it means, though. Medications are so expensive, it's sometimes unbelievable. A few months back, one of my kids got a bad upper respiratory infection, and I had to get prescription antibiotics. I couldn't believe the price! I had to ask myself how people who are in financial distress can afford medications. The short answer is: they can't. There are thousands and thousands of people in the USA who have to choose between medications and keeping food on the table. It's a horrible decision to have to make. Sirum wants to make that decision a non-issue.
Sirum wants to end the cycle of having to decide between food on the table and medications. And they want to do it NOW. Every year, 5 billion dollars in medications are wasted. They are either destroyed, flushed down the toilet, or dumped. Sirum is working towards partnering with health facilities, pharmacies, hospitals, manufactureres, and wholesalers – pretty much any organization in the healthcare field that would throw out or otherwise dispose of drugs that are still able to be used. Sirum wants to take unexpired, unopened medications that would otherwise go to waste in these facilities and provide them to those in need at a drastically reduced price. I think it's a wonderful idea.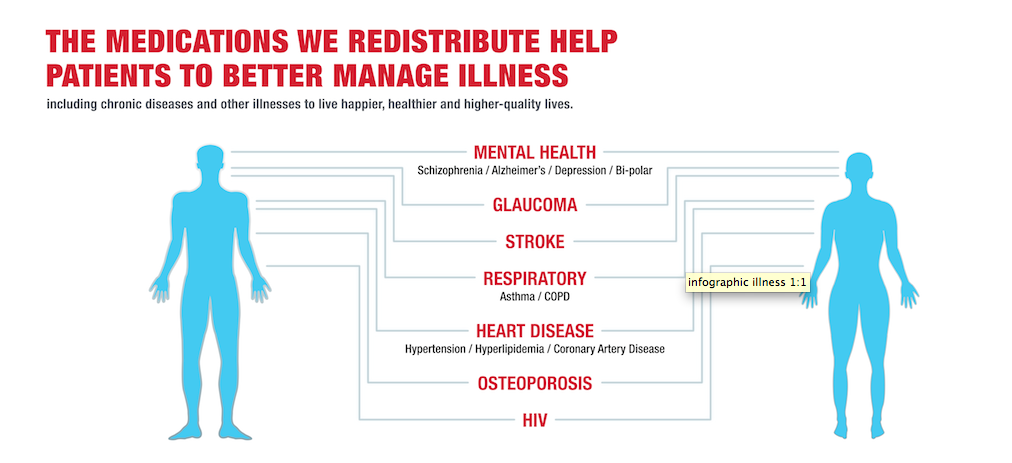 Help Sirum Get the Word Out
Sirum needs your help to get their message out and get the organizations who have extra medications on board with this idea. If you have a story about not being able to afford medications, please share it with Sirum HERE. This will help them raise awareness and show the companies that Sirum is either partnered with already or whom they are trying to partner with the importance of their mission. You'll only have to answer a few questions, and your story will help others get the medications that they need.
The Questions that will Help You Make a Difference

Sirum only needs you to answer a few questions to help bolster their message for affordable drugs for everyone.
Which health issues did you or your loved one have trouble treating due to the high cost of medications?
How else did not being able to afford medication affect you or your loved one?
Are there any other details you can share, such as the name of the medications, their cost, etc?
Three simple questions is all it takes to help people get the medications they need. So please, FOLLOW THIS LINK and use your story to make a difference. I think this program is important and worth the time it will take to answer their questions.