*I received a sample for review. All my opinions are my own and not swayed by outside sources.*

Sometimes a girl needs to have a good pair of pajamas! My pajama rotation the last few years consists of about 3 sets that are rotated in and out. I definitely was in need of a fresh new pair of pajamas, that was not only styling but fashionable too. Thankfully, Lusomé sent me a great pair of pajamas that is now one of my most favorite to wear at night.

Lusomé  is a new line of sleepwear that conquers night sweats so that millions of women will no longer wake up in a pool of sweat. I know for me, with our variable temperatures, this has happened to me in the past. No longer though do I have to deal with this!
Its founder, Lara Smith worked with one of the leading textile mills to create dryLon ™, a proprietary technology that activates a push pull effect when perspiration touches the fabric so it is moved to the fabric's surface and then evaporates once it makes contact with air. Its technology is the fastest moisture moving system on the market. Design/comfort is key too. Lara believes every women has the right to feel and look the best they can no matter their circumstances. As Lara watched her sister and friends deal with cancer she created Lusomé so they can feel fashionable while keeping dry (chemotherapy produces night sweats). From the men inspired PJs to the racy tank top and shorts there is a Lusomé for every body type. It works well for everything from sleepwear to beachwear to traipsing around town. Lusomé uses the finest knitwear which gives it a jersey feel. In a sense Lusomé is the marriage of science and beauty. Boutiques across North America have taken noticed and many are on their 11th or 12th reorder.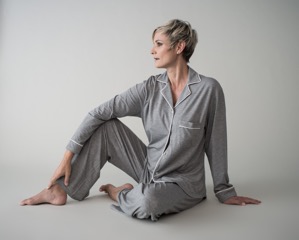 We received the Donna Shirt and Pants for review.  This combination set is functional and so comfortable to wear at night. It takes the traditional men's pajama look and makes it for us girls. It features a tagless feature so you don't have to worry about those annoying tags. It provides great coverage from head to toe with a flirty way. I love the way this set looks and feels on me. They take comfort, functionality, and fashion, and brings pajamas to the next level.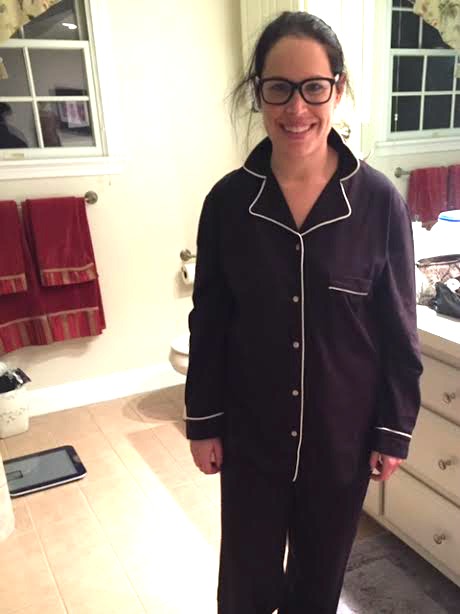 Be sure to check out Lusomé tops, nighties, and bottoms today!