*My sister, Shara, is a blog contributor and received this monitor for review. All her opinions are her own and not swayed by outside sources.*
Hello again! This is Shara- Melissa's sister coming to you with a review on Levana Baby Monitor.
What's more exciting than receiving your first for baby products- as a first time mother? At 26 weeks along now, the reality of baby girl's arrival is coming fast and furious and being able to test excellent, quality baby products takes priority in my life. In just about three and a half months, baby girl will be here and the thought of it is exciting, all consuming, and quite overwhelming!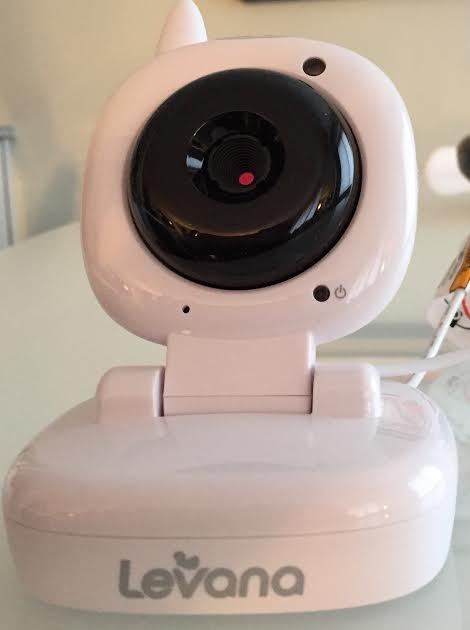 My husband and I own an apartment in NYC and a new house in Southampton, NY. We plan on spending much of our summer in Southampton, and being that the baby's room is downstairs and the living room/pool are is the other side of the house and upstairs, it's going to be our mission to watch over baby girl as she sleeps and naps. Having a quality baby monitor will take the stress out of leaving the baby girl alone while we are in a different part of the house. You can get a clear digital signal 750 ft away! Also, there is a great LCD screen. I can't wait to watch her on it's big and clear screen.
A good baby monitor in our mind is a fully functional, digital, and wireless one. The look would be sleek. The Levana Baby Monitor hits all of these points! It is a perfect glossy white which goes with our baby's room we are planning to use the monitor- as well as the furniture in the rest of the house. The image on the baby monitor is absolutely clear and full color. The Levana Baby Monitor is hand held, which is fabulous. It's very easy to tell when the battery is low, so we don't have a last minute issue when the battery is running low.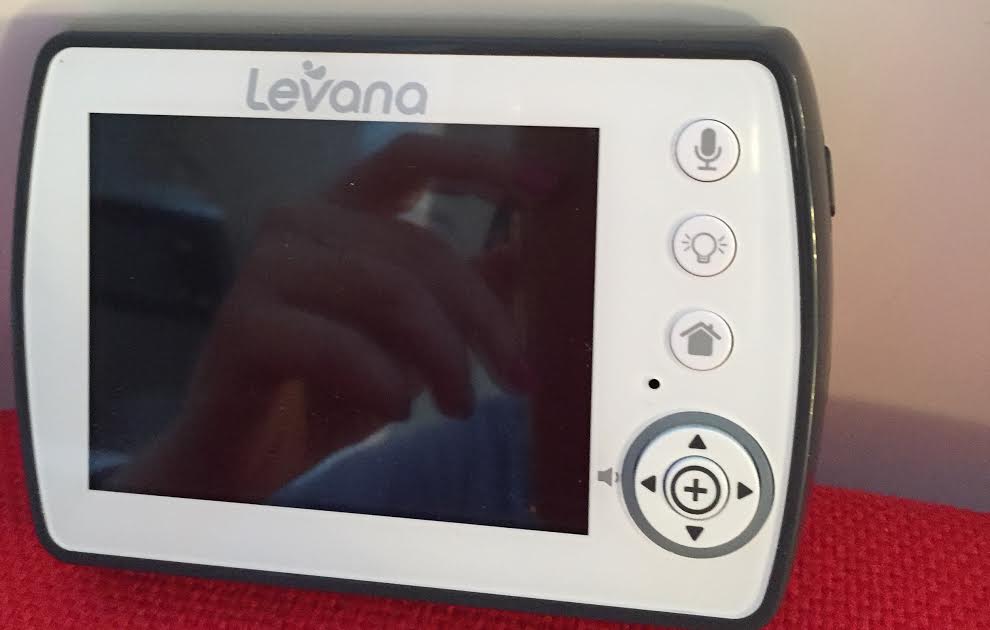 There is a PEEP mode, where basically if there is NO movement or noise, the monitor will automatically turn to "sleep" mode, and when baby moves or makes a sound it automatically turns back on. How awesome is that!?
It has clear night vision, which is great for baby during naps and sleeping time. It also has temperate monitoring and two way talk system, so I can calm baby with my voice.
The screen is quite large at 3.5″. There will be no struggling to see! On another note, this was the simplest monitor to use and charge. You didn't even need to follow instructions. You just plus in to change and watch. There has been so many products that have come my way that have been sooooo difficult to use, and this is just not one of them. Seriously, we have spent over two hours with some baby products, and I just want to take breaks and nap in between set up- its impossible to figure those out. But, this one is full- proof. There is just no way to mess it up.
Bottom line, if you are in need of a high quality baby monitor with all the bells and whistles, Levana is for you! It's a fantastic product at a fantastic value.