Happy weekend everyone! Sorry I was a little late in getting these up. I am actually at our annual dental conference but I did manage to finally post them. Hope you all have a great weekend.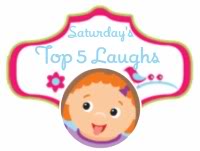 As always, come link up any cute or funny post and LAUGH! Definitely check out the other blogs who link up, as they all provide a great laugh. Feel free to take my button or share on social media, although this is not necessary, just appreciated.
My top five laughs:
5. It was a blizzard Monday so the kids all had off from school on Tuesday. They asked to go into the snow but the minute we go out, Zane declares that it is way too cold for his liking. Meanwhile, sister Hayley spent about 2 hours in the snow loving every second of it.
4. To prepare for the snow, Hayley decided to layer her clothes. Girlfriend came rolling down the stairs because she put on at least 10 layers. A little too much Hayls!
3. Zane loves to walk to Taylor's room every morning and ask her if she is up. Without fail every am, he wakes her up because he says, she is his best friend. Too cute!
2. We were listening to the radio this am and the top 40 came on. Hayley knew so many songs that I never even heard of. I need to get more hip, Hayls declares!
1. This cutie was not so sure what to think of snow. LOL!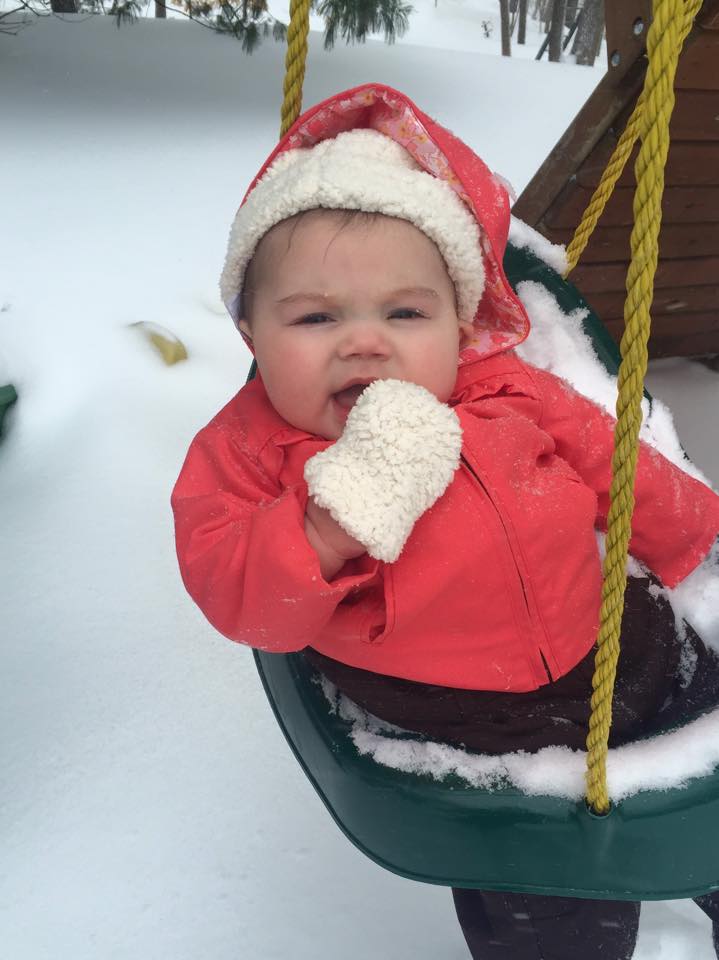 Now your laughs: