Happy weekend everyone! It is supposed to be snowing pretty badly tomorrow so hopefully I will get cute pics of the kids in their snow gear. As always, come link up any cute or funny post. Definitely check out the other blogs who link up as they all provide a great laugh. Feel free to take my button or share on social media, although this is not necessary, just appreciated.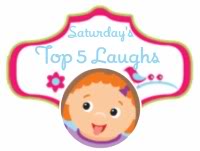 My top five laughs:
5.  We were driving this week and I told Hayley we could listen to the radio. I turned on the local pop station and she knew so many more songs than I did. She even know the words of some songs that I did not know existed. Weird!
4. The kids are dying to play in the snow. A few mornings it was snowing slightly (think 1/2 inch) and they proceeded to put on full snow gear. I had to disappoint them that it was barely flaking.
3. I told Hayley to watch Taylor when I was showering. When I was in the shower, I heard Hayley say to Taylor, "Taylor why are you always smiling!" It melted my heart!
2. I have to go for a MRI of my leg tonight and Hayls asked if she could come. I asked why and she said she wanted to see the big SpaceShip machines. She is crazy!
1. This face!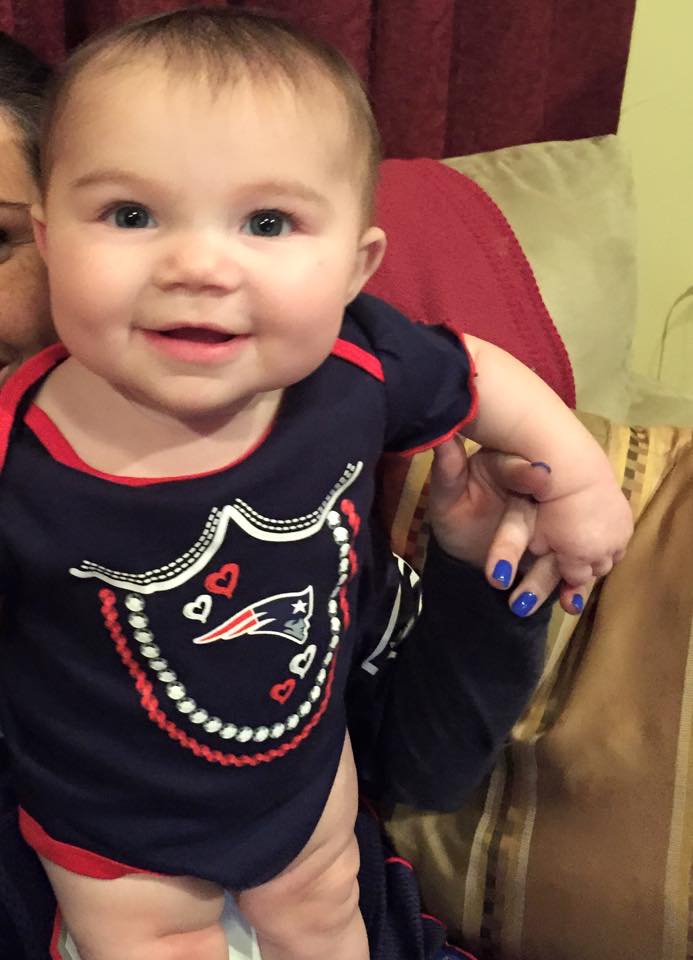 Your turn: