*This article is sponsored by Pop Secret. All my opinions are my own and not swayed by outside sources.*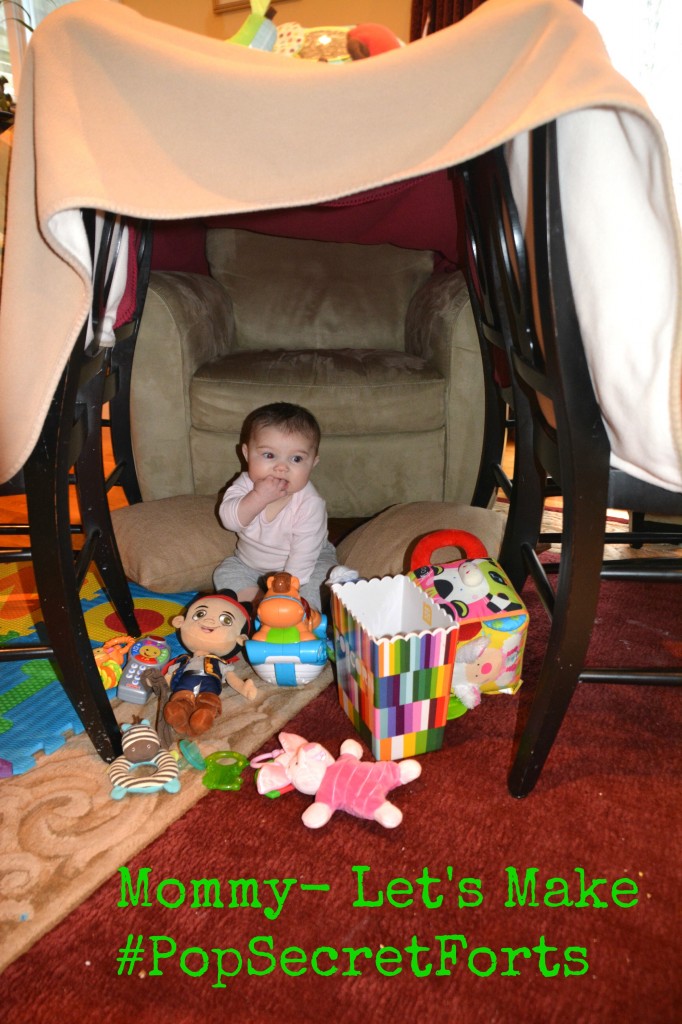 Pop Secret is THE popcorn in our house. We've tried several different brands, but we always come back to our good old standby, Pop Secret. It's delicious, and it's a great addition to our family nights. It doesn't matter if we're having a movie night, building forts, having a mini staycation, or – sometimes – a combination of all three, Pop Secret is always part of it. I don't know what it is about a big bowl of hot fluffy popcorn, but it always makes my husband and I feel like kids again, and it puts the kids in a great mood.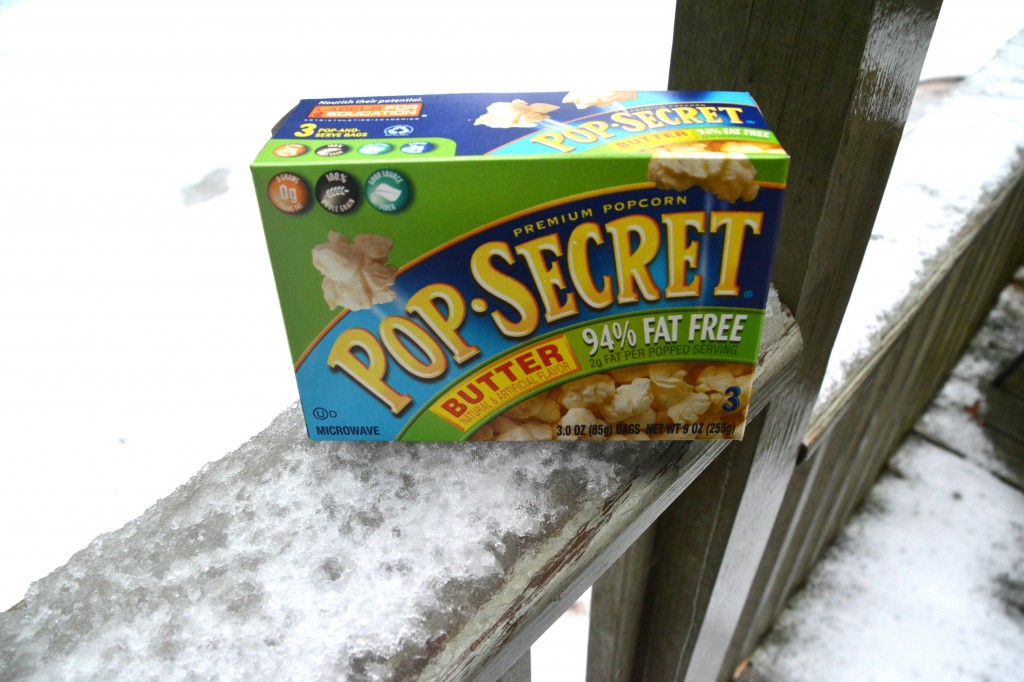 Movies, Pop Secret, and Forts. Oh my!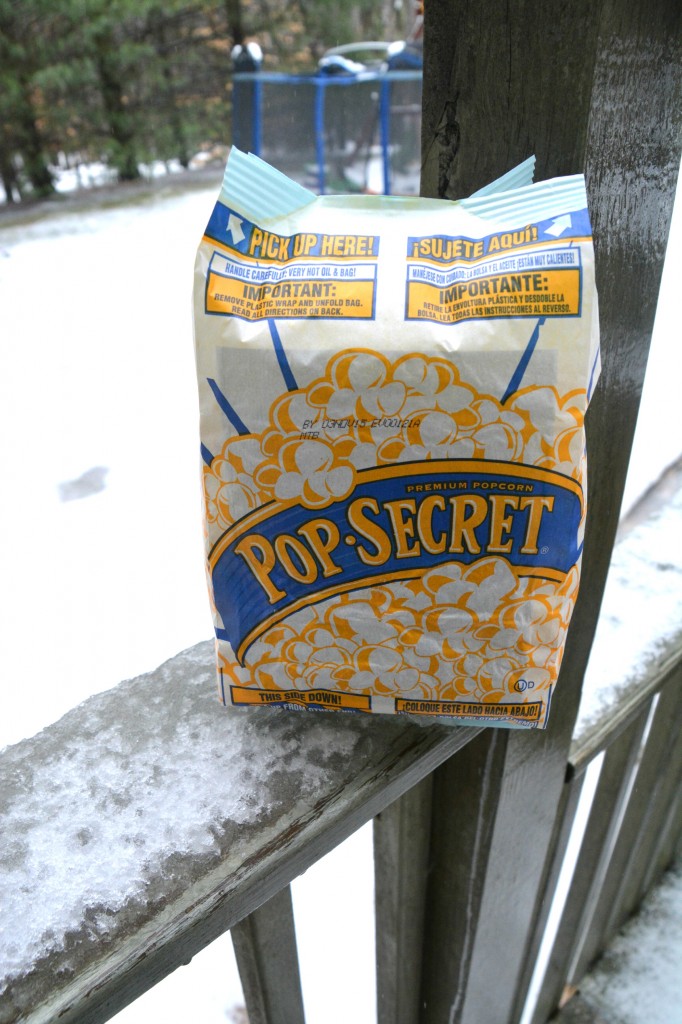 Last weekend, my husband and I decided that a little family time was long overdue. I live in Rhode Island, and the winters up here can be miserable. The kids love playing in the snow, but really, how cold can I let them get? Traveling in the cold is a bummer, so we decided it was time for a mini weekend staycation. Now, there are three things that constitute a good time in our house: movies, forts, and Pop Secret.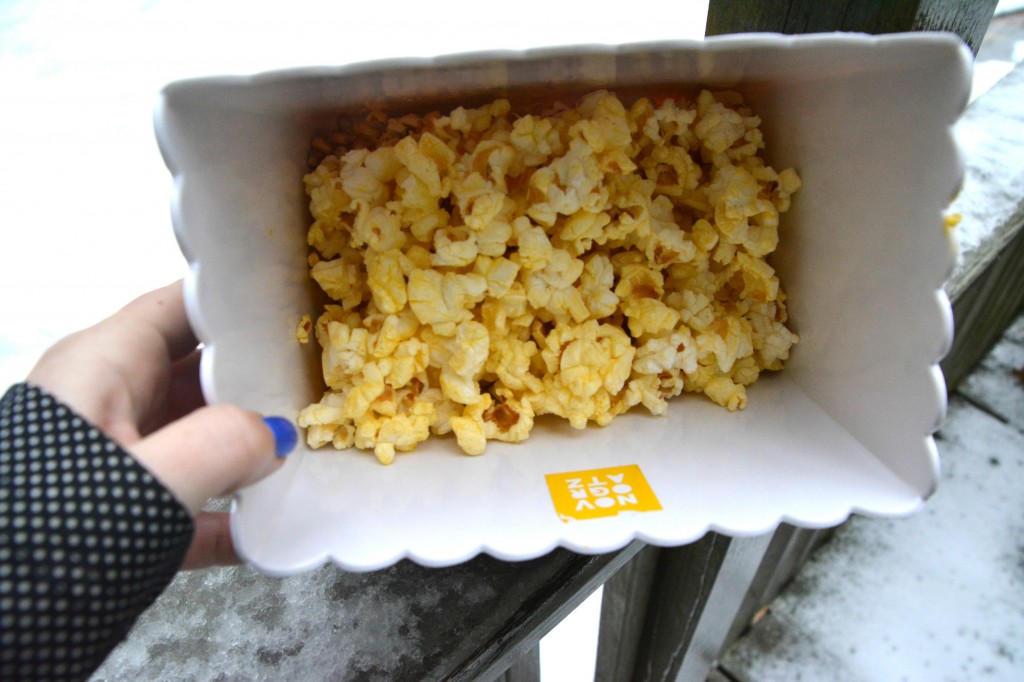 Phase one was movies. We have a streaming movie service, so we had our two oldest kids – our third is far too young – make lists of different movies and shows they'd like to see. That in itself was a good time. They were so excited to sit down and list out all of their favorites. They sat together for at least an hour just thinking about their favorites, with tons of, "Oh yeah, that one!" and "I don't like it so much, but you do. Let's put it in." Ah, the sound of brother and sister bonding time. Phase one successful.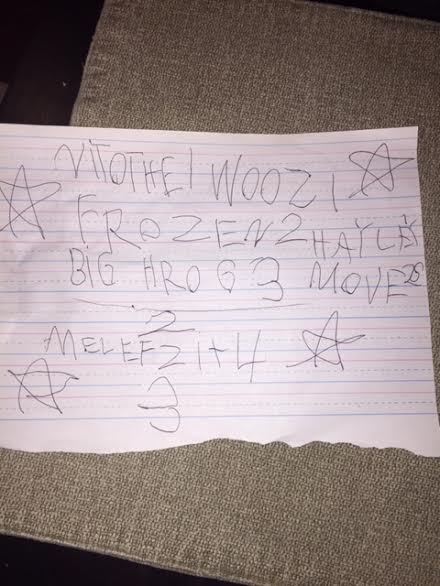 Phase two was Pop Secret. We already had a box, but we figured we'd make it an adventure for the kids. So we packed up the kids and drove to our local store to pick out our favorite flavors and maybe a few new ones. Again, this was a drawn out process with much excitement and babble on the kids part. We even had a $1.00 off coupon that we downloaded from Pop Secret's website. It was great! In the end, we came home fully stocked with Pop Secret Double Butter, Cheddar, Kettle Corn, and Sweet and Crunchy Kettle Corn. Phase two successful. Things were looking good.
Phase three was forts. Now, I know that every kid in the known universe loves forts, but I can't think of any kid who loves them quite as much as mine. They do more than just build forts. We actually have a ready made black fort that the kids hibernate in. Seriously, once they go in, you might as well wait for Spring. We decided to go whole hog for the forts. We pulled out the ready made fort, grabbed some chairs, sheets, and pillows and went to work. This was one of the best parts of our Pop Secret staycation weekend.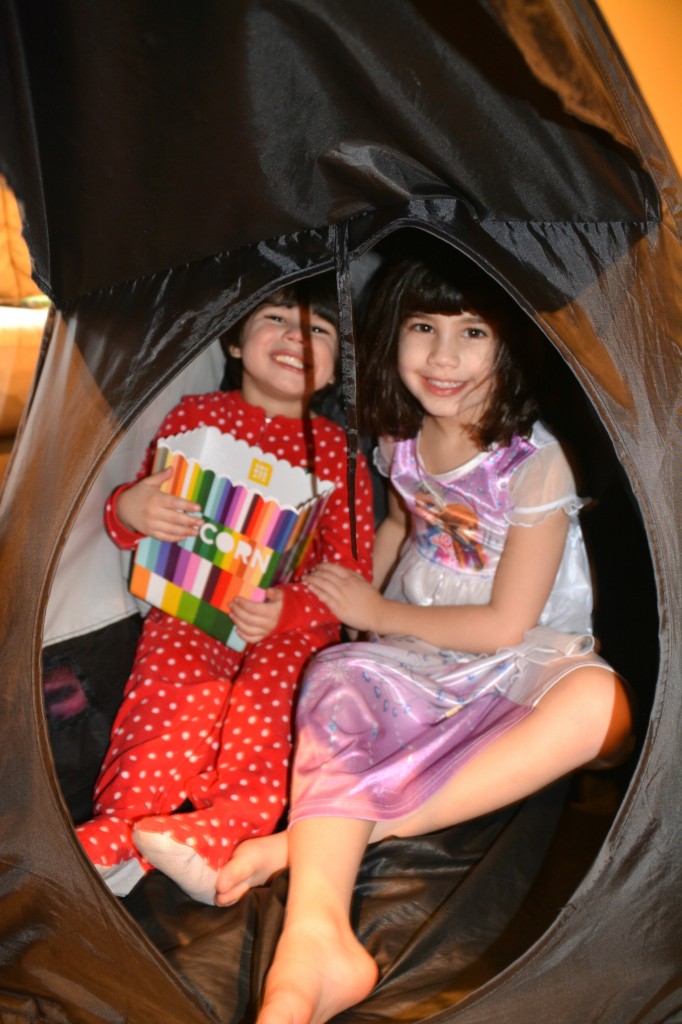 The kids were so excited to build another fort with their dad complete with blankets and chairs.  It was nice to see them working together and going on and on about how it would be the best fort in the history of forts and how watching a movie inside of it was going to be the best thing ever. Phase three successful. We were go for mission launch.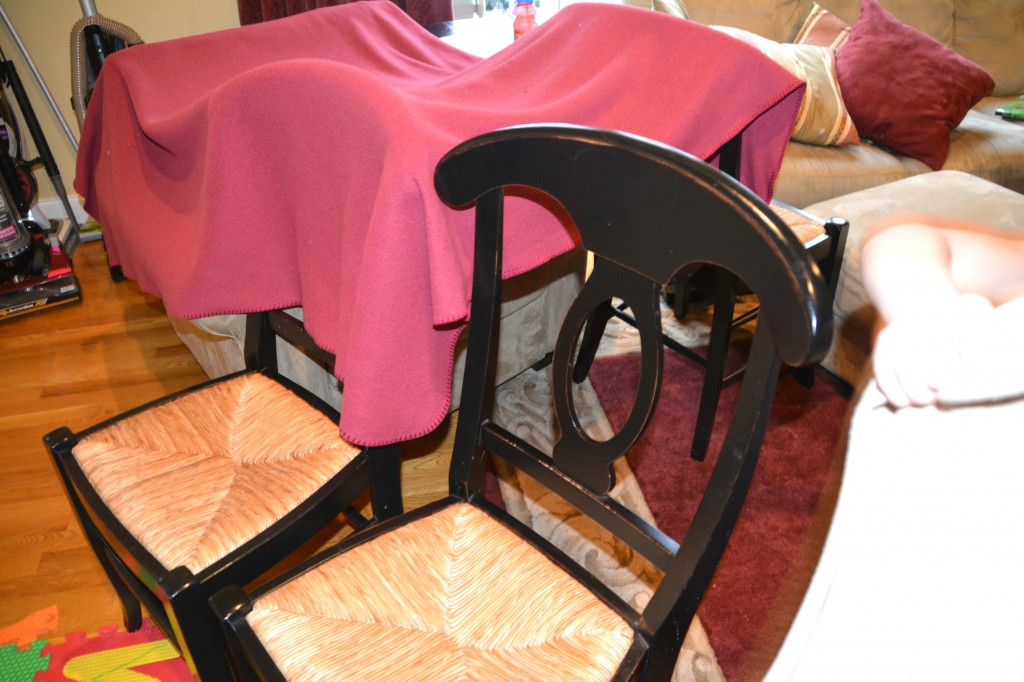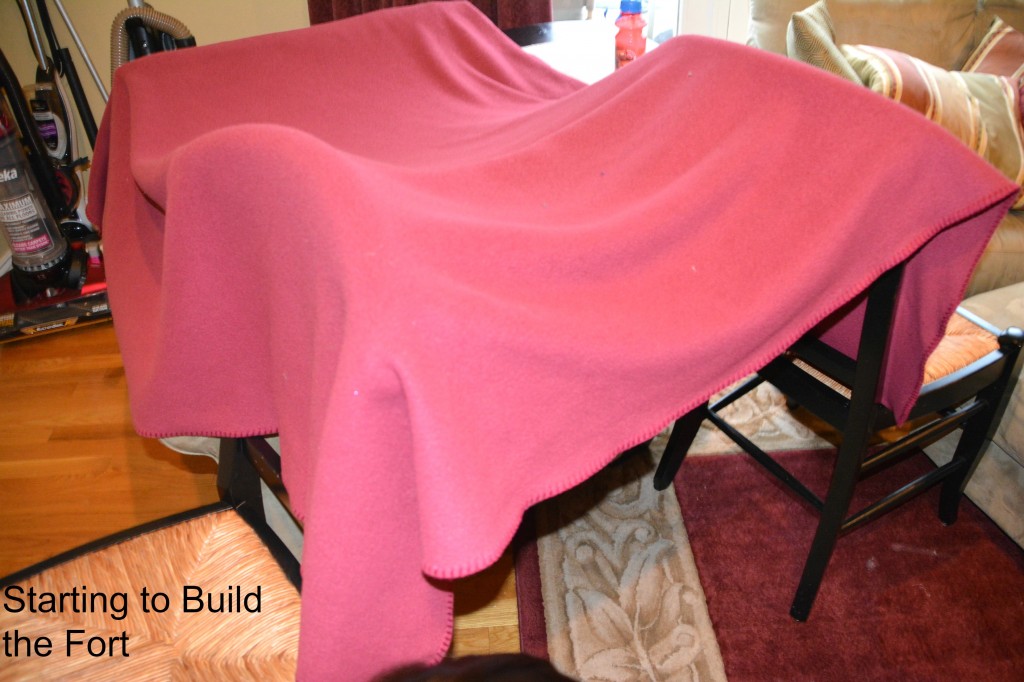 By the time the kids had finished making their movie list, we'd finished our shopping, and the forts were constructed, it was already getting dark. I had to stop and look around. Everything was going according to plan, and I was sure that it was going to be the best staycation weekend ever.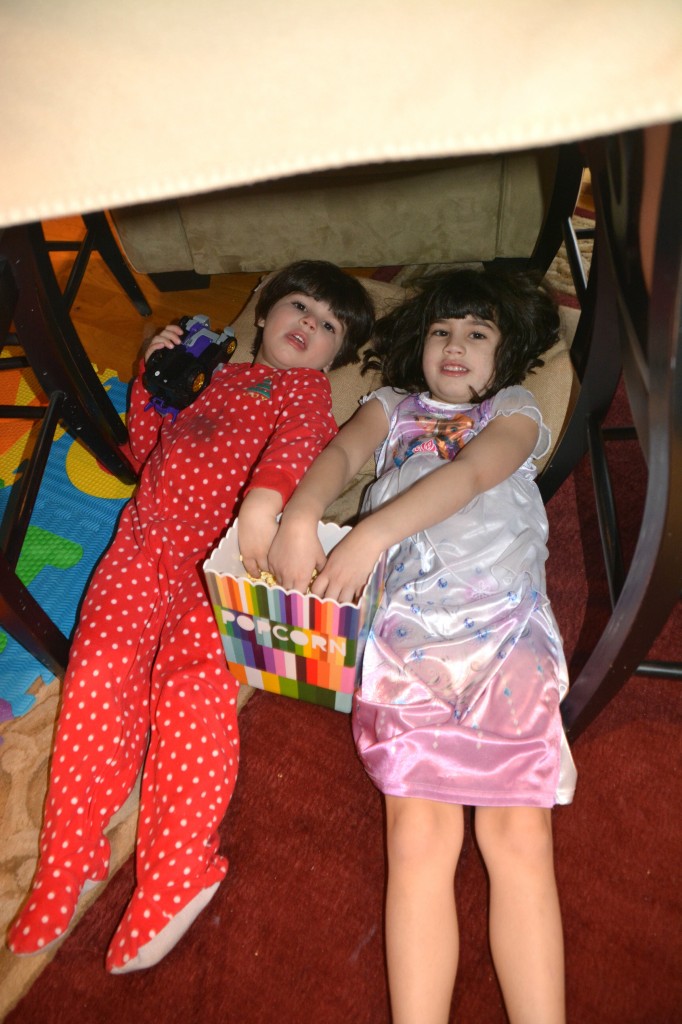 While my husband fired up the television and the streaming goodness, I fired up the microwave. Again, I figured why skimp? By the time my husband and the kids were settled into the "Epic Fort of Epicness" – my husband's title for our viewing fort – I had returned with four big bowls of our Double Butter, Cheddar, Kettle Corn, and Sweet and Crunchy Kettle Corn. It was a wonderful night filled with giggles, hugs, kisses, and #PopSecretForts. It was an absolute blast! The best part? We did it all over again the next night. Best. Weekend. Ever.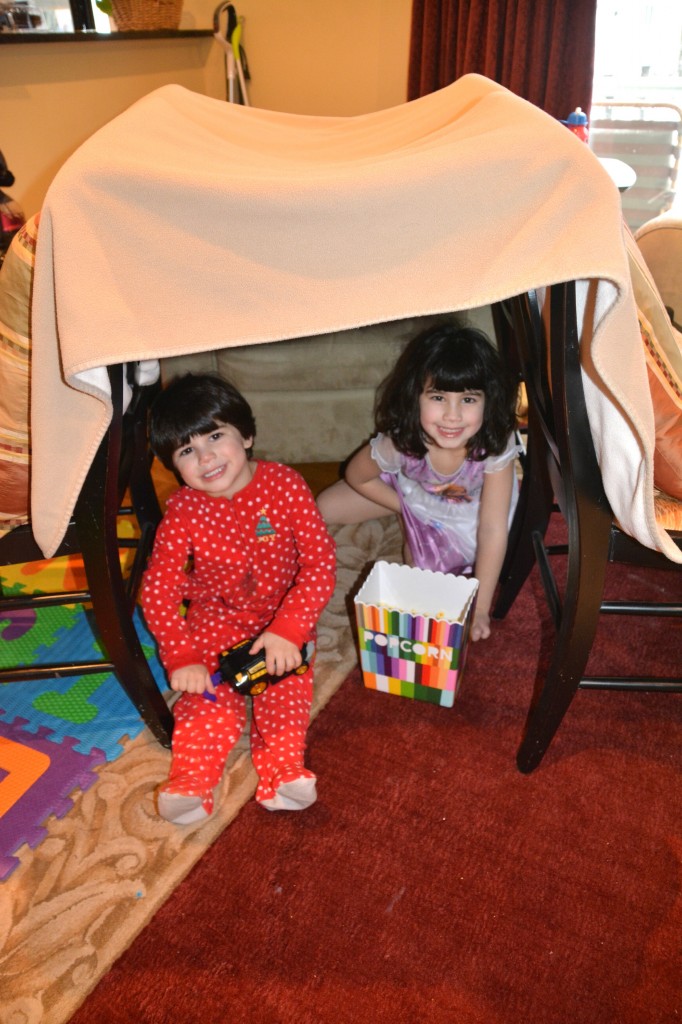 Be sure to check out Pop Secret today and build your own fort. Also, have some fun with the popcorn by adding sprinkles and food coloring. In no time at all, you have popcorn fun for all!