** This shop has been compensated by Collective Bias, Inc. and its advertiser. All opinions are mine alone. #DropShopAndOil #CollectiveBias**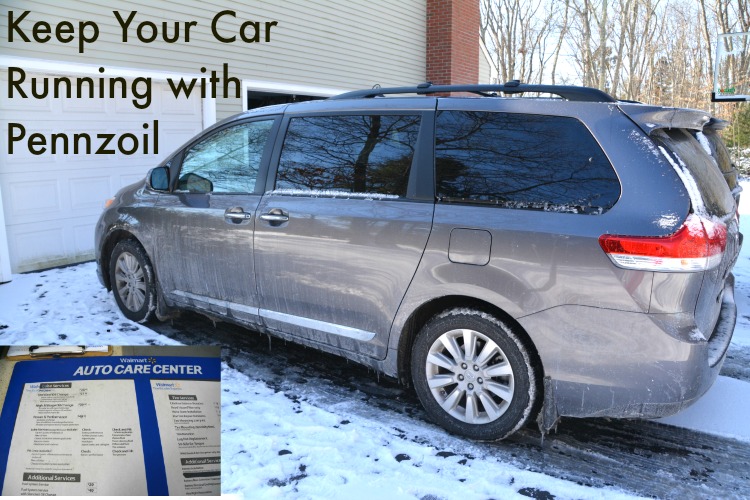 This year my daughter was born which meant having three kids in my small car. No worries though, because we upgraded. We are now proud owners of a Swagger Wagon. Don't laugh because honestly owning a mini van was probably one of the best decisions I have made since becoming a mom. Seriously, the van fits tons of kids, has automatic doors, plenty of space, and is in one word: totally awesome! You might laugh but prior to having kids, I vowed NEVER to own a mini van. Well I was totally wrong because my mini van is now my favorite mode of transport ever. We are a family who loves to road trip, so this van takes care of all my needs and then Walmart takes care of all my van's oil needs using Pennzoil oil. Pennzoil oil helps clean out what sludge lesser oils leaves behind!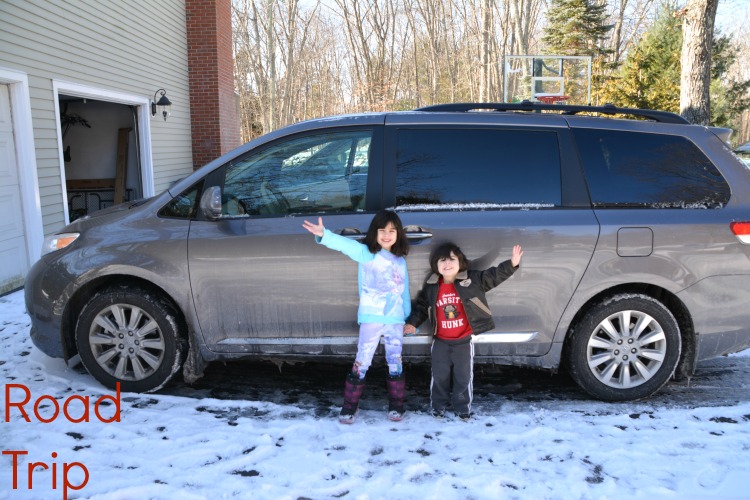 Recently we had a ski trip weekend planned, the first since the baby was born. I had the car packed all up, the kids ready, and then I turn on the car and see this: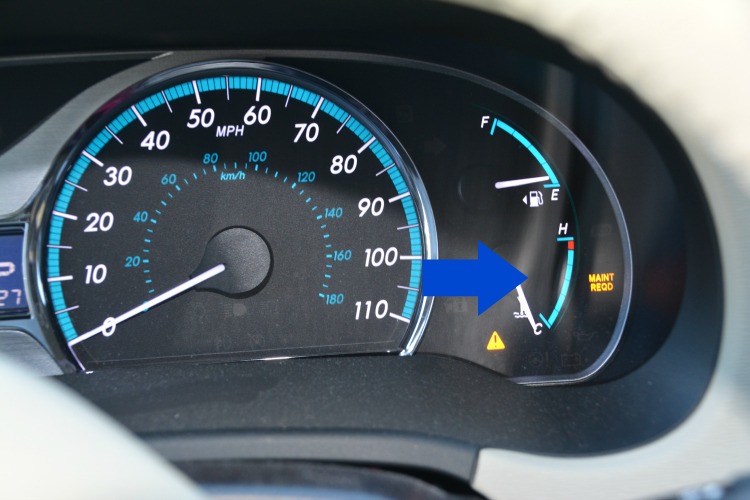 Being somewhat hormonal, tears streamed down my face until my smart husband recommended that we go to Walmart to get our oil changed. Honestly, I never thought of Walmart as a place to go to do this, but as my husband explained they have a full automotive section to allow for oil changes in no time at all. So off to Walmart the entire family went before out ski trip!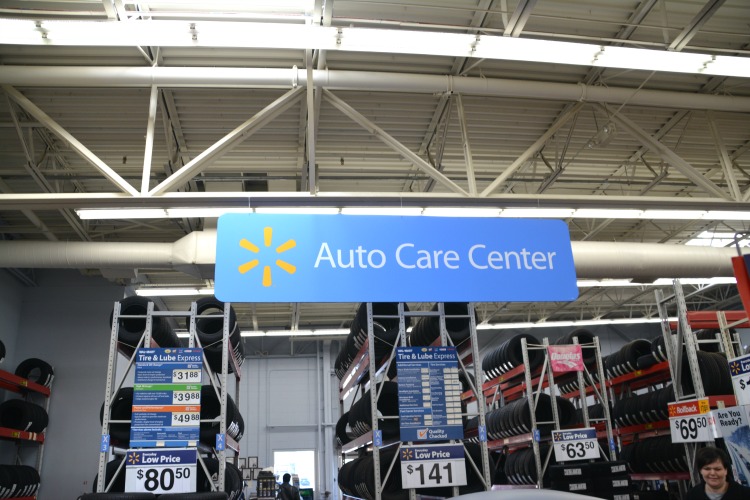 Once I got to Walmart, I went into the rear section where the Automotive Care Center was located. I thought to myself that I would have to leave my car for hours upon a time but nope, I was wrong. The beauty of using the Walmart Automotive Car Center is you can leave your car, go shopping at Walmart, and in no time at all, your car will be ready. No more waiting in the hallways of your car center to get your oil changed. Leave your car at Walmart, go do some shopping, and then return to your car ready for that great road trip.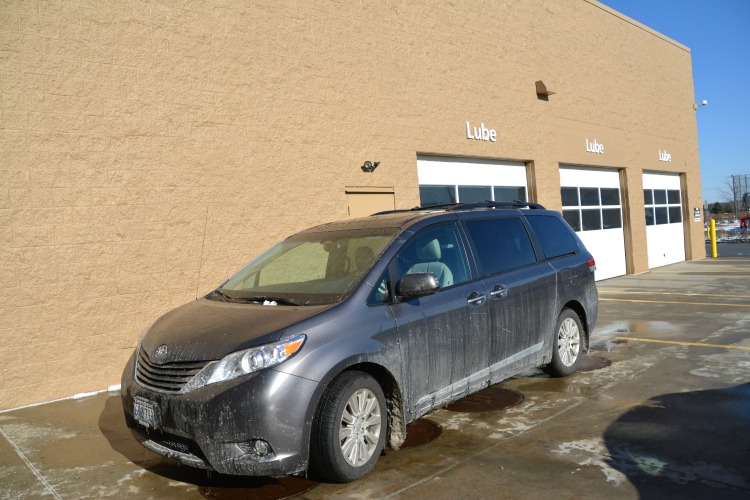 The mechanic at Walmart was so knowledge and told me that you have a choice of three Pennzoil oils that you can use. There is a conventional motor oil, platinum (synthetic motor) oil, and a high mileage Pennzoil oil for those cars that have 75,000 or more miles. I was confused which oil to use but the mechanic recommended the platinum oil for my van.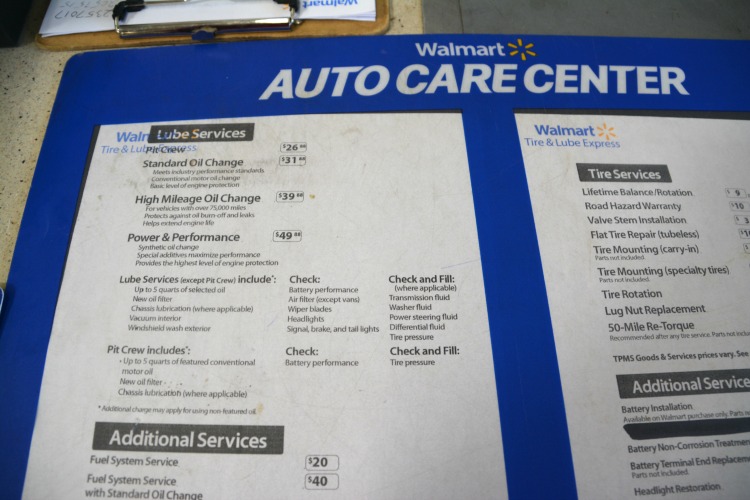 He told me that the Platinum oil provides the best cleanliness and protection in the Pennzoil line-up. With PurePlus™ Technology, the Platinum® motor oil is proven to keep pistons up to 40% cleaner than the toughest industry standard. PurePlus™ Technology is a revolutionary process that converts natural gas into a 99.5% pure base oil. Of course, he was the expert so I told him to do the oil change with this. He told me to return in an hour and the car would be ready to go on our ski road trip.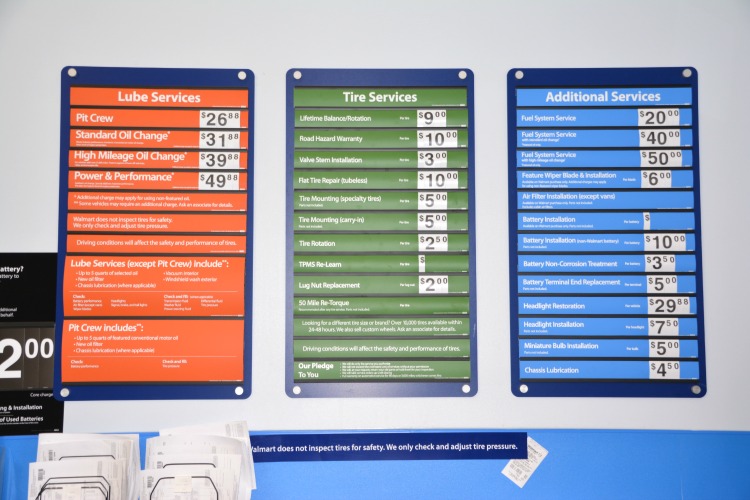 When I returned from my brief shopping trip, my van was all ready! I was truly amazed! The convenience of having my van's oil changed at Walmart while I was doing my shopping, was unbelievable. Also the cost savings of having my oil changed there was second to none.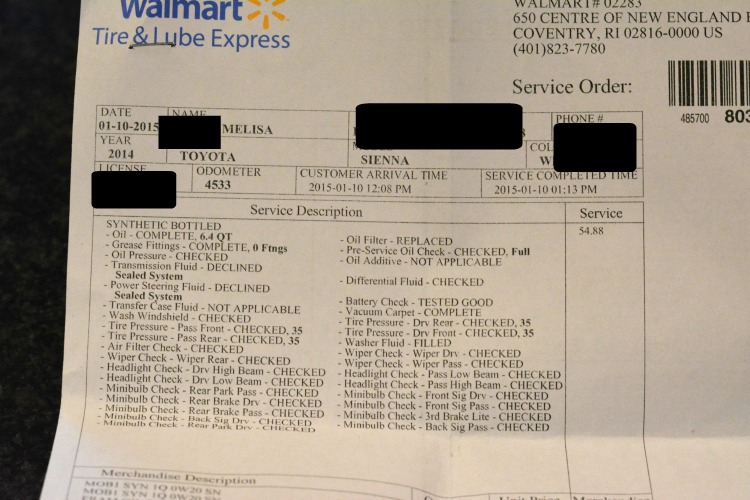 Besides the convenience and cost of having my van's oil changed at Walmart, I knew I made the right decision since they use Pennzoil oil. Pennzoil is designed for complete protection and will allow you to drive an extra of 550 miles per year vs. a dirty engine. Also, no other motor oil provides better protection from friction. You are in good hands when you get your oil changed using Pennzoil at the Walmart Automotive Care Center.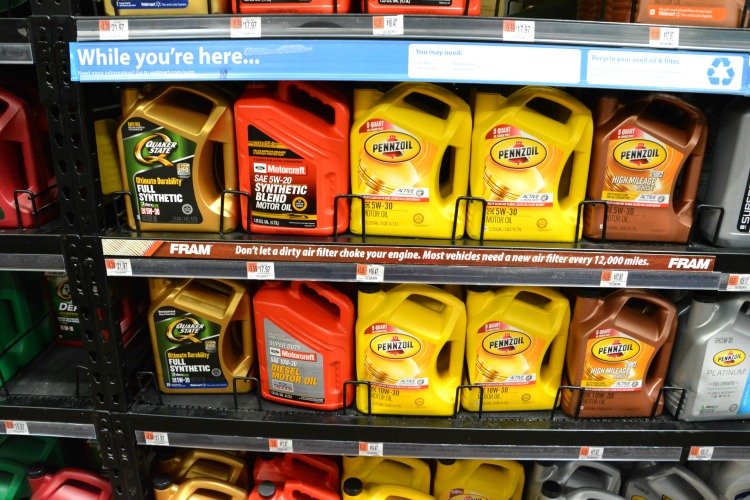 Pennzoil also offers a free warranty that covers 15 engine parts that may fail due to engine wear or which experience abnormal wear due to friction. (For more information, check out the Pennzoil Warranty Site.)
I am so glad that I got my van's oil changed at the Walmart Automotive Care Center. In about an hour, the whole family was heading up to the ski resort and the kids were happy, as were the parents! We had a great trip too!
If you want exceptional service, that is convenient and cost efficient, then let Walmart do your oil changes. Then you will be ready for all your road trips this winter. To get you started on ideas for possible winter road trips, I compiled the list below. Enjoy and remember your gas changes this winter at your local Walmart Automotive Center.
Top five road trip ideas:
Head to your local Ski Resort. If you live in the NorthEast, you have a dime a dozen. We love New Hampshire for our local skiing.
Do a road trip to the state next to yours and do a staycation. Rent a hotel room for a night and have some fun.
Do a children's museum tour! Every state, has great children's museums so take the car and visit a few.
Similary, go do a state zoo and aquarium tour. Most zoos are still open in the winter.
If you located in the NorthEast, do a road trip to Newport or the Berkshires. Sure it is not the summer, but hotel rates are great, and there is still plenty to do!
What is your favorite road trip??