**This shop has been compensated by Collective Bias, Inc. and its advertiser. All opinions are mine alone. #WarmUpYourDay #CollectiveBias**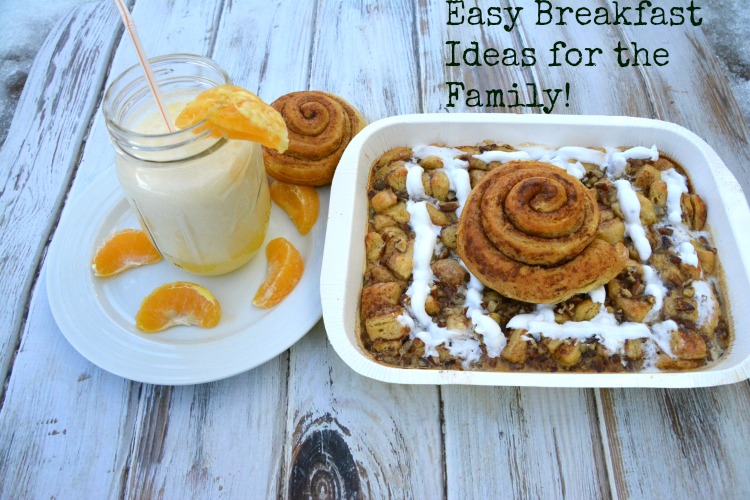 In my family, breakfast time is honestly the most chaotic time of the day. I have to get three kids dressed, myself ready for work, and breakfast on the table. It is not an easy feat to accomplish all of this so I am always on the hunt for some easy breakfast ideas. Thinking about breakfast, makes me reminisce about when my sister and I were kids, and what we enjoyed eating around the breakfast table. I specifically remember every Saturday morning, my mother serving us warm cinnamon rolls, Florida Orange Juice, fruit, and eggs for a complete and very special breakfast occasion. Those Saturday morning breakfasts will forever be engrained in my head and heart. Now that I have kids and want to recreate some special breakfast memories,  I need to turn to some food staples that make a breakfast complete such as fresh fruit, Pepperidge Farm Sweet Rolls, and Florida Orange Juice. It is imperative that we all sit down on the weekends and eat breakfast as a family, and these will definitely get me started on the right path.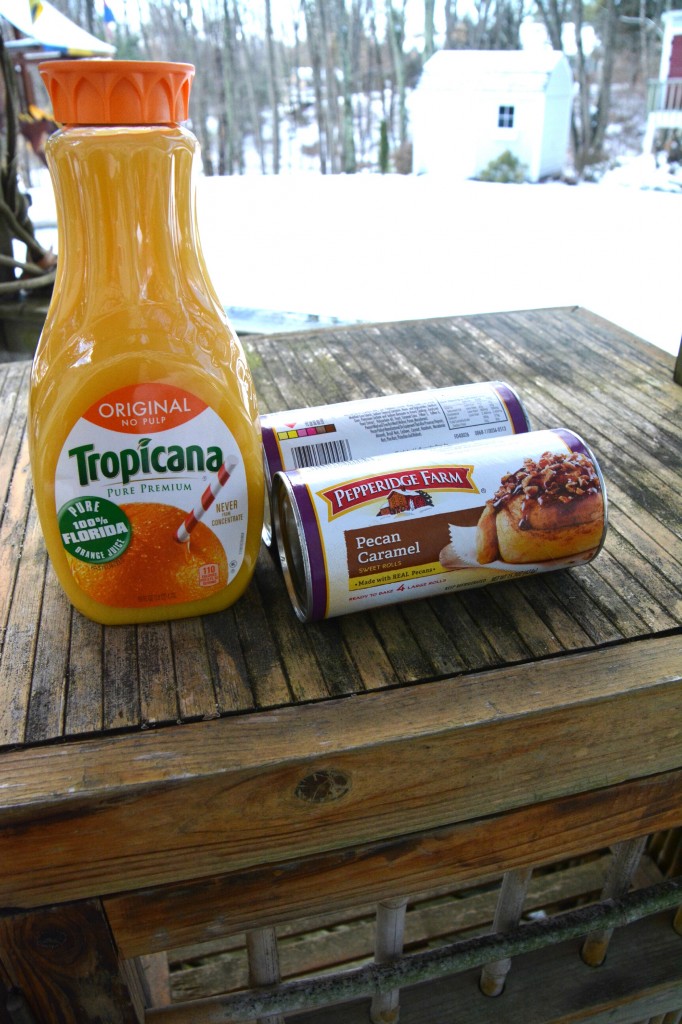 Since we were expecting a big snowstorm this weekend, I wanted to incorporate my love of sweet rolls into a delicious casserole my family would eat. I wanted to have a casserole ready so they could have breakfast for a few days. Pair my casserole with some OJ, and we would be all set for breakfast for the week!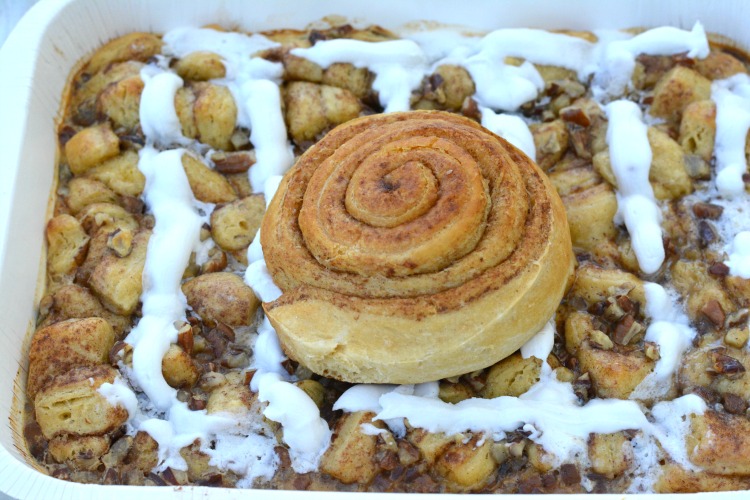 My first step in making my casserole, was to head to Walmart and buy some Pepperidge Farm Cinnamon Rolls and 100 percent Florida Orange Juice. I readily found the cinnamon rolls in the refrigerator section next to the yogurt and puddings. For the orange juice, I turn to our favorite Tropicana which is a Florida OJ that has been in my life ever since I was a small child.  Be sure to look at your local Walmart because there will be a coupon  at the orange juice shelf for $1 off when you buy both 100% Florida OJ and Pepperidge Farm Sweet Rolls. Don't miss out on that coupon! After getting all my ingredients for my casserole, I headed home and preparation for my  delicious breakfast began.
Cinnamon Rolls Breakfast Casserole
Ingredients:
-2 cans Pepperidge Farms Pecan Caramel Sweet Rolls  (comes with maple syrup and pecans) OR 2 cans Pepperidge Farms Apple Cinnamon Sweet Rolls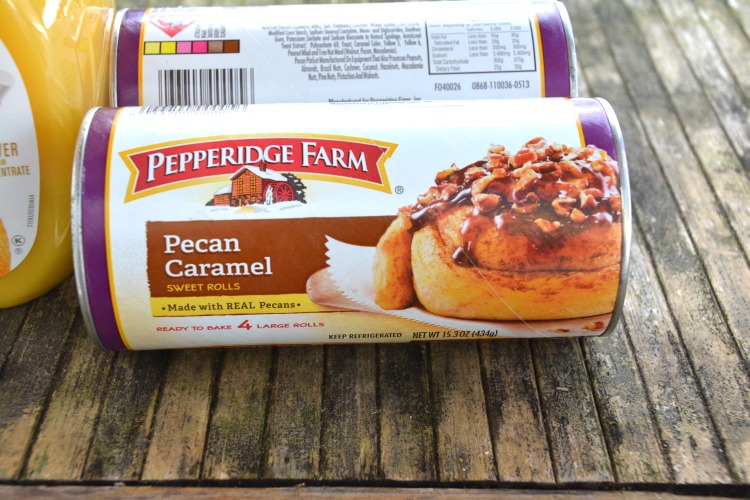 – 3 large eggs
– 3/4 teaspoon vanilla extract
-3/4 cup whole milk
-white icing 
– pinch of cinnamon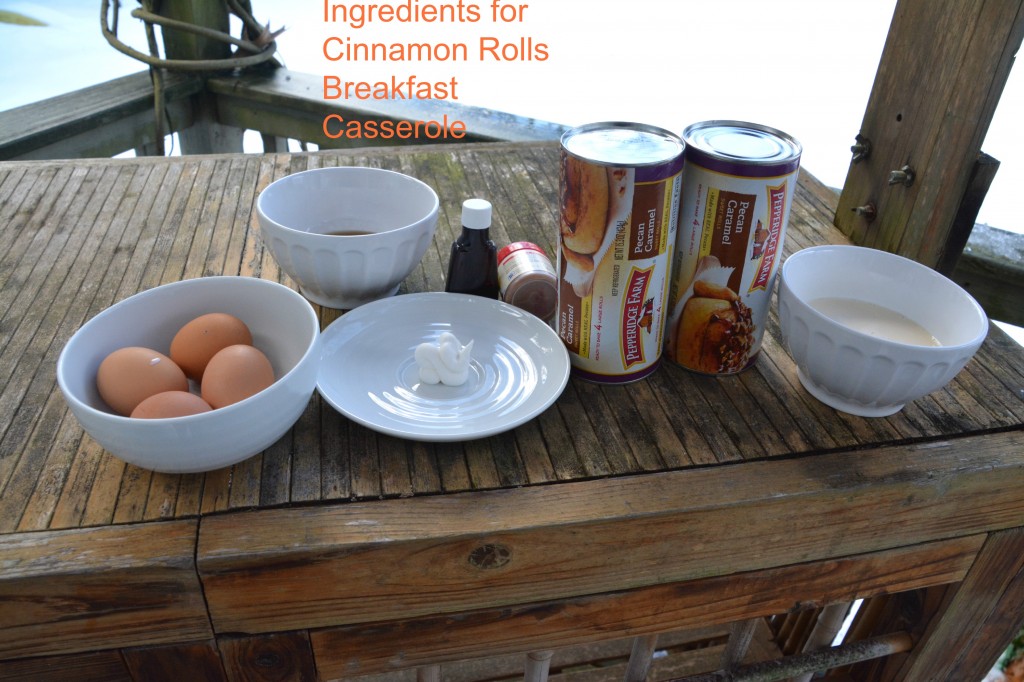 Directions:
1. Preheat the oven to 375 F and spray a casserole pan with baking spray. I used a disposable pan which made it much easier to do.
2.  Open up the two cans of sweet rolls and cut each roll into eight pieces. Do this for every roll.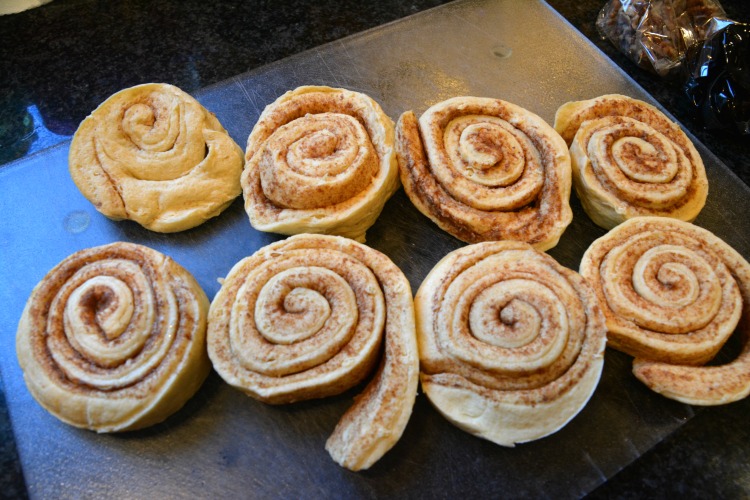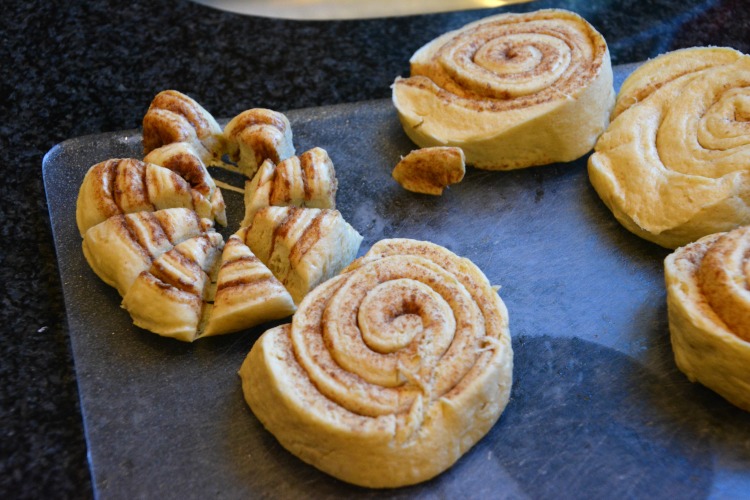 3. Line the bottom of your casserole dish with the cut up sweet rolls. This will be the base of your casserole.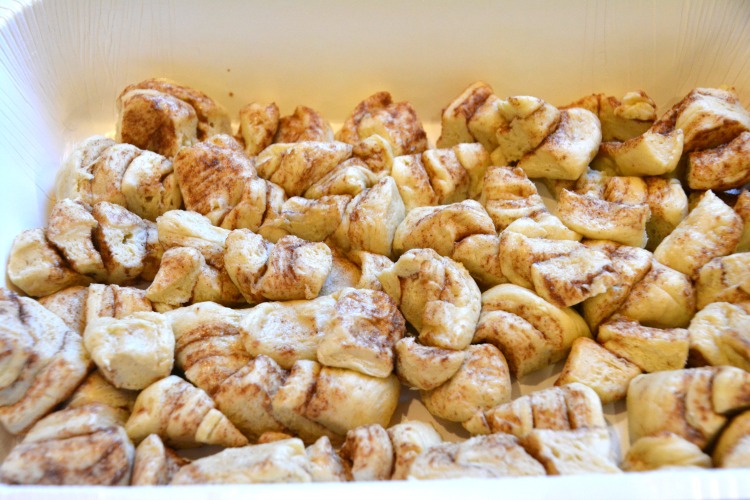 4. In small bowl, mix milk, cinnamon, eggs, vanilla extract, and cinnamon. Blend it to a medium consistency.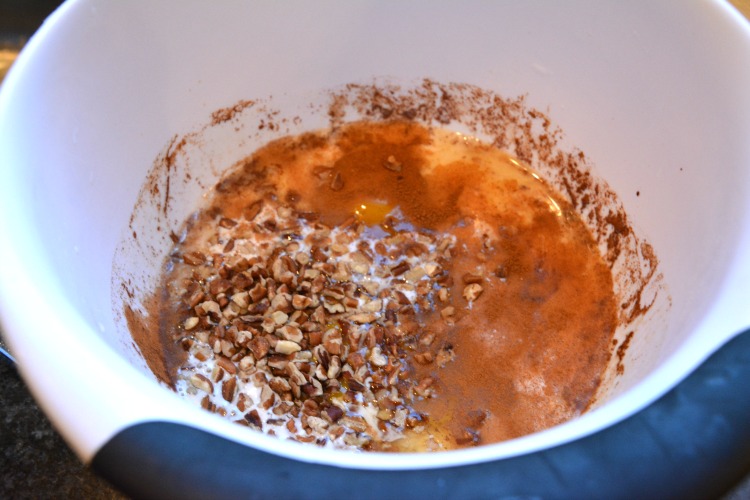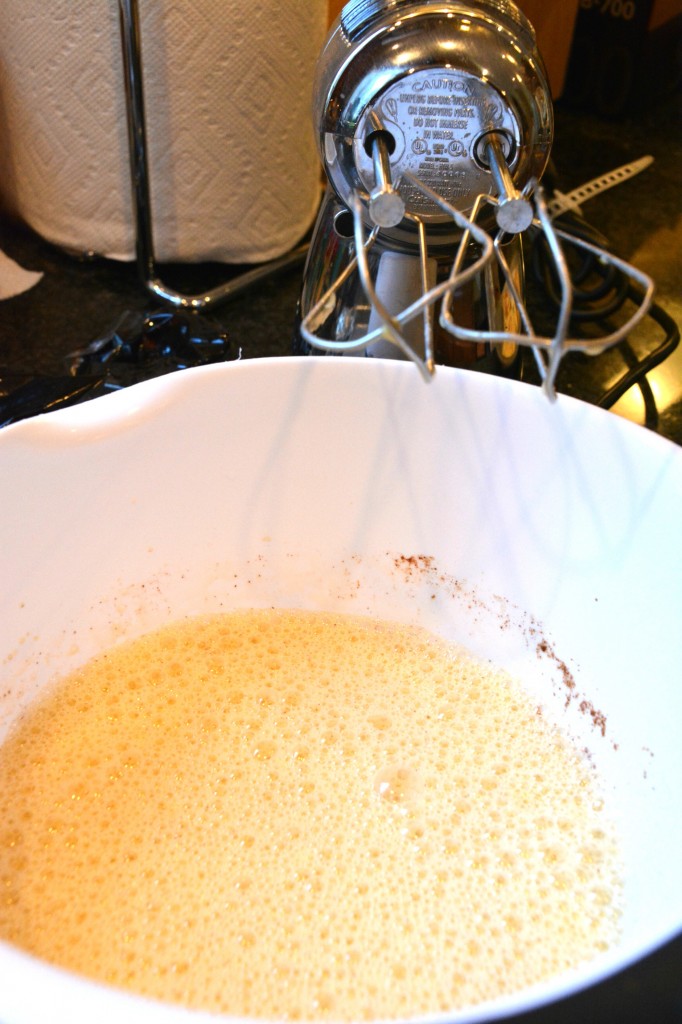 5. Pour mixture of #4 over the rolls in #3.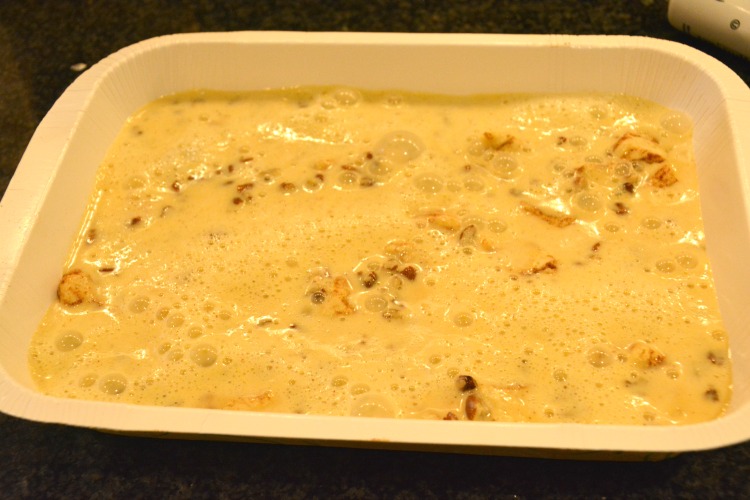 6. Top your casserole with pecans and maple syrup. Put into oven.
7. Cook for 25 minutes and then top your casserole with white frosting. Enjoy!
This Cinnamon Rolls Breakfast Casserole is a great family breakfast for the whole family. It is easy to do and best of all, it tastes so unbelievably good. Pair with Tropicana, and you have a breakfast feast for the whole family.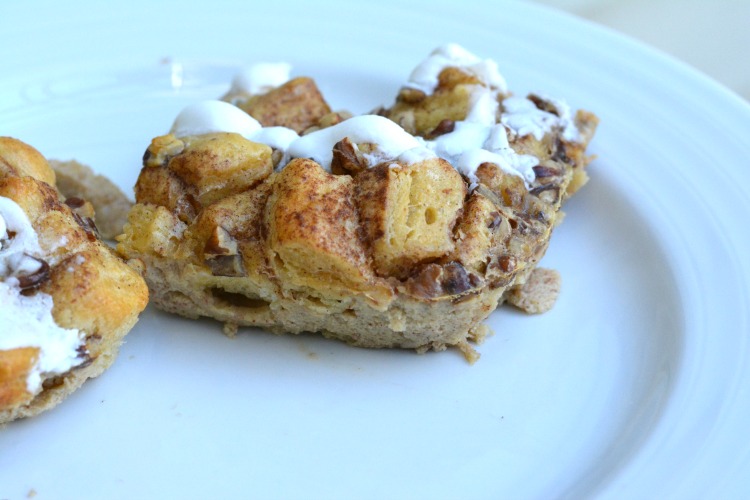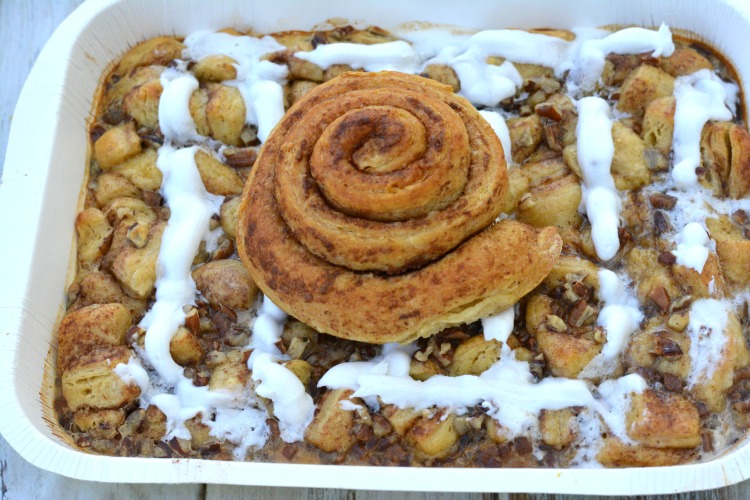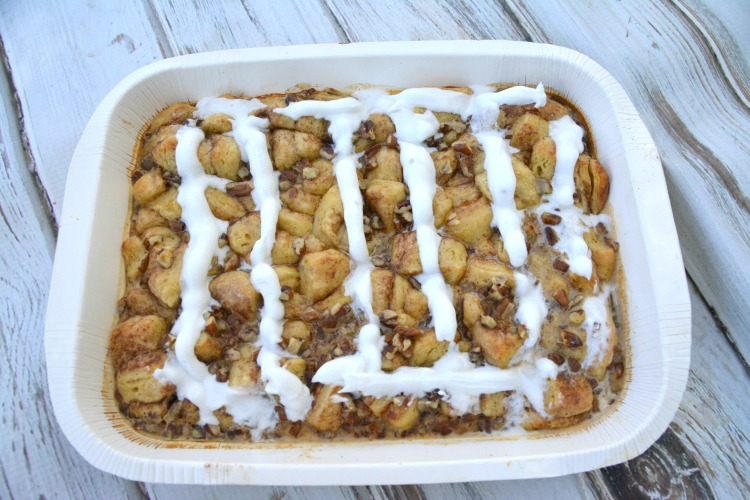 Of course, with all the snow coming, this mama needs a little beverage just for her, if you know what I mean! Since I had a lot of Tropicana left over, I figured why not make myself a mimosa to enjoy while the kids are sledding over the next few days. I love mimosas but I decided to really step it up a bit, by trying to create a Champagne Mimosa Smoothie. I was not sure how it would come out, since I made up the recipe, but let me tell you that if you like OJ and champagne, this is the drink for you!
Champagne Mimosa Smoothie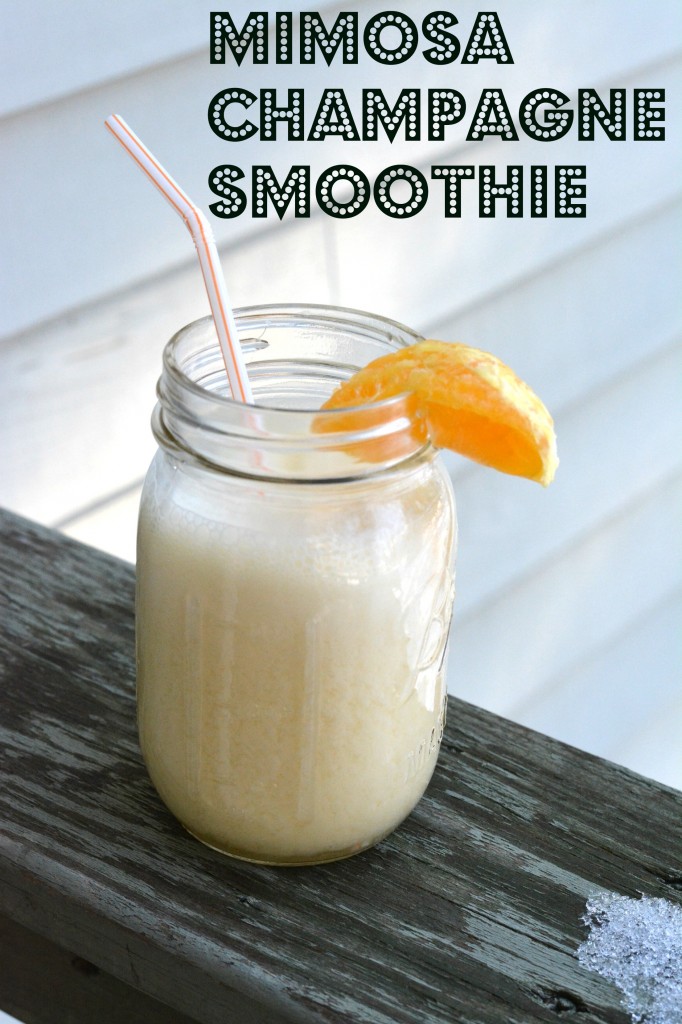 Ingredients:
-1 cup Tropicana OJ
-1 1/2 cup plain yogurt
-1 cup Champagne (Cook's is a good one)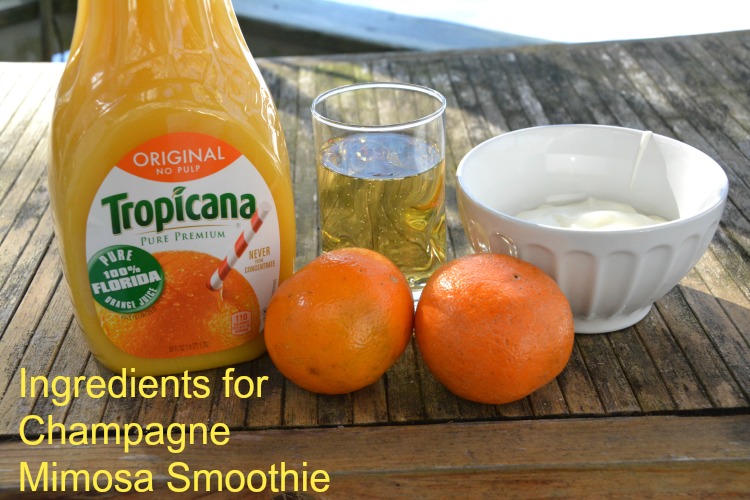 Directions:
1.  In large blender, mix champagne and 100 percent Florida OJ. Blend for about 2-3 minutes.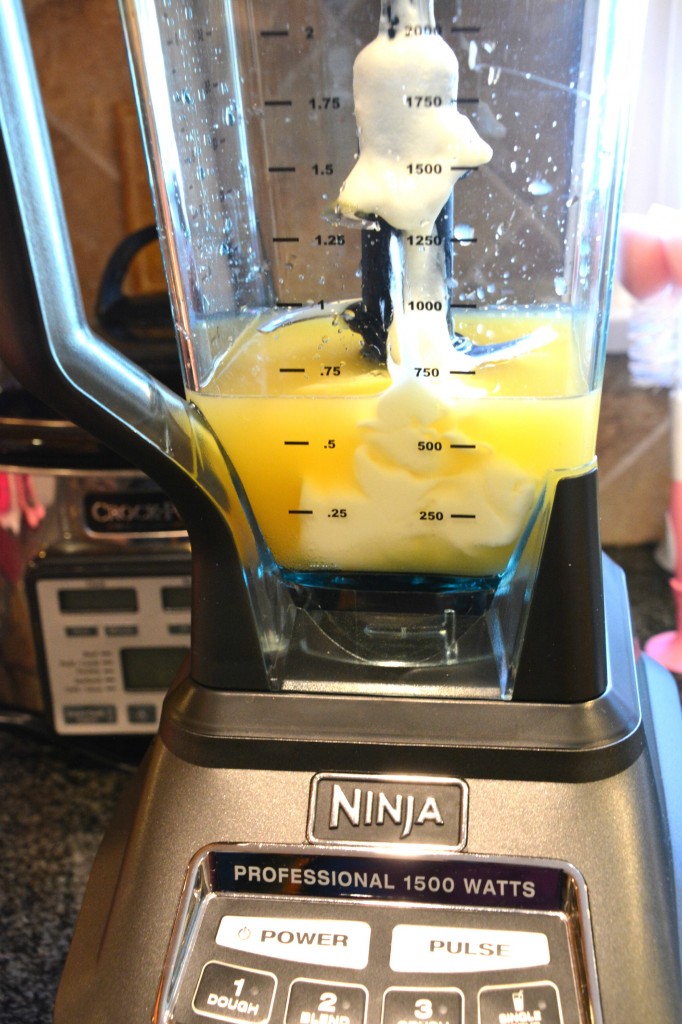 2. Add in one cup champagne, and continue to blend on high until smooth consistency.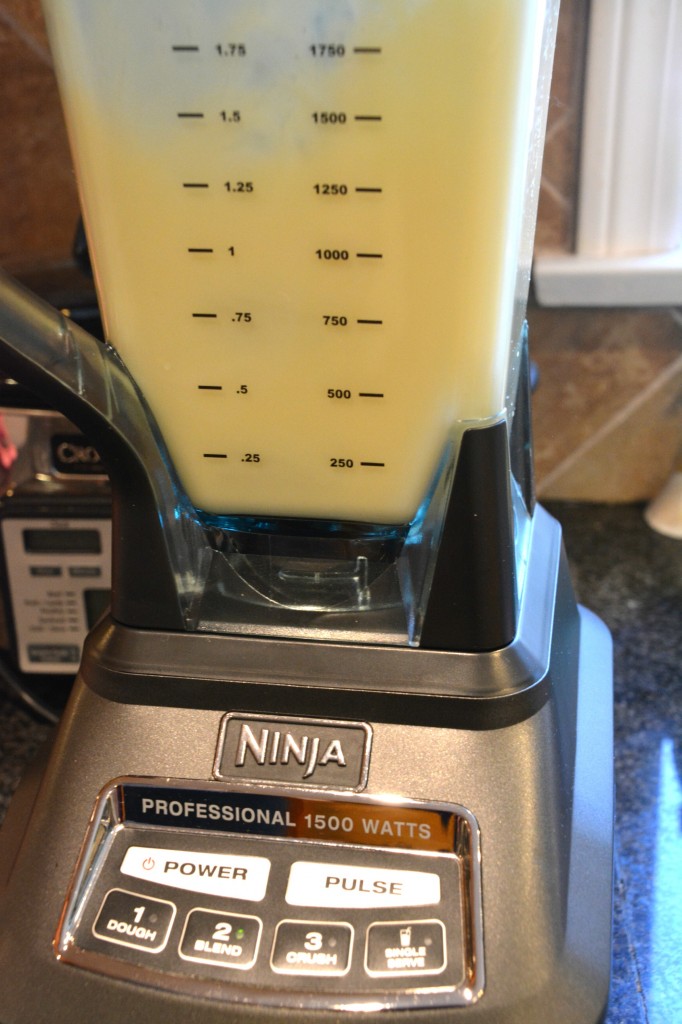 3. Pour into an 8 inch glass and decorate with oranges. Enjoy!
Be sure to try out this Champagne Mimosa Smoothie for a great parent drink, which is wonderful all times of the year. I will tell you that you will like it so much, you will be wanting more!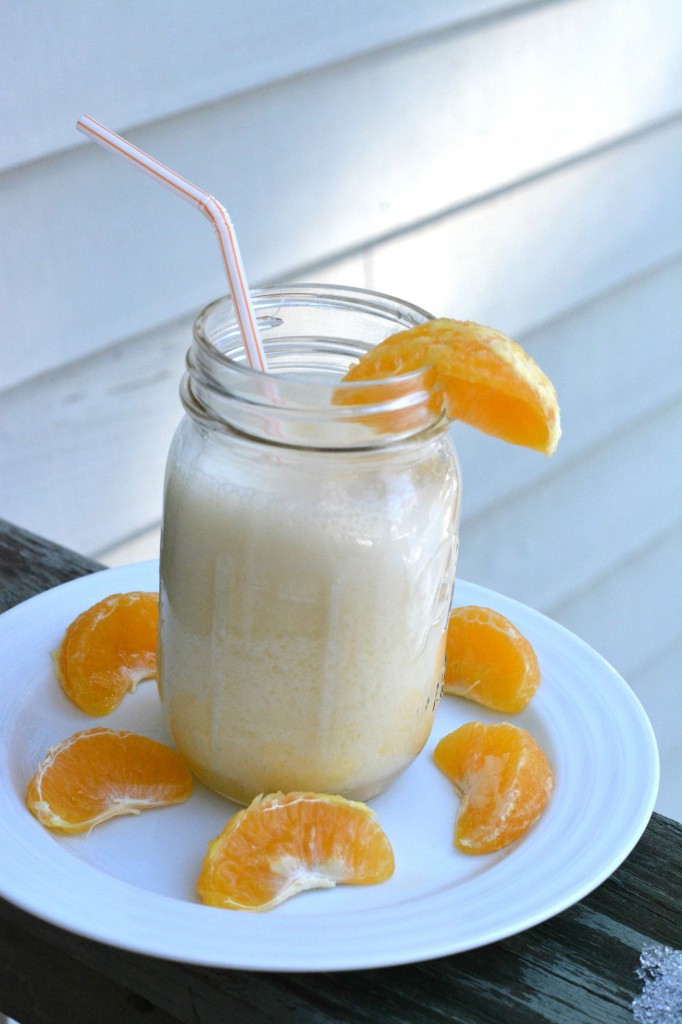 I am ready to conquer the winter and the snowstorms coming up with recreating some special childhood breakfast memories from my past. When I am not making my casserole, I also love to just take out a Pepperidge Farm Cinnamon Roll, heat it up, and serve to my family! I am the mom of the year when I do this!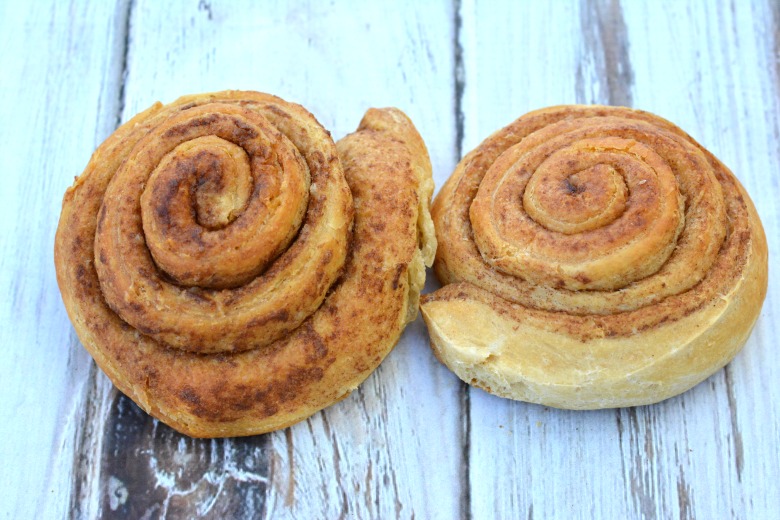 Be sure to check out these amazing rolls today along with picking up some great Florida OJ.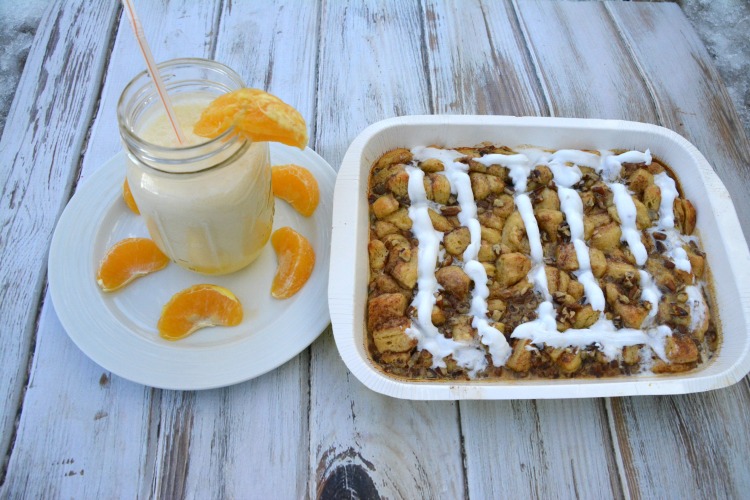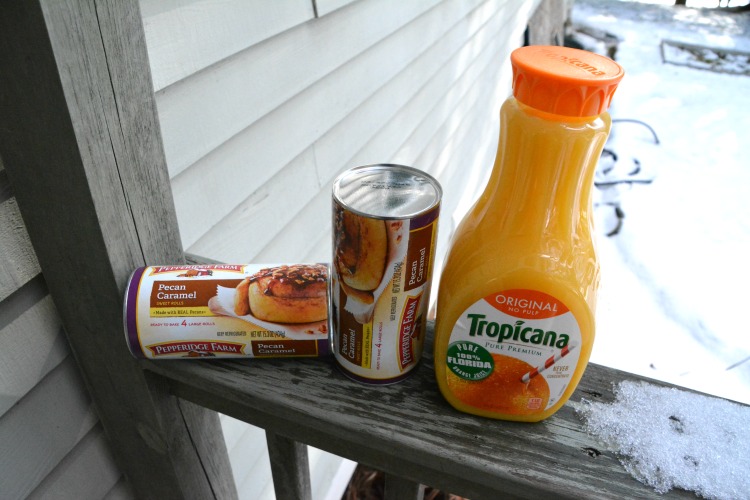 So tell me, what is your favorite breakfast childhood memory?