*This is a sponsored post. All my opinions are my own and not swayed by outside sources.*

I love to take pictures. As a blogger, every activity, event, and get together is an invitation for rapid fire picture taking. The problem is that some people don't want to cooperate with me and my quest for great photos! Whether one of my kids is acting like a clown, someone photo bombs the shot, or I just didn't get a super crisp shot, getting great photos is tough! I know I'm not the only one out there with this problem, and that's why I'm excited to tell you all about PerfectPic.com.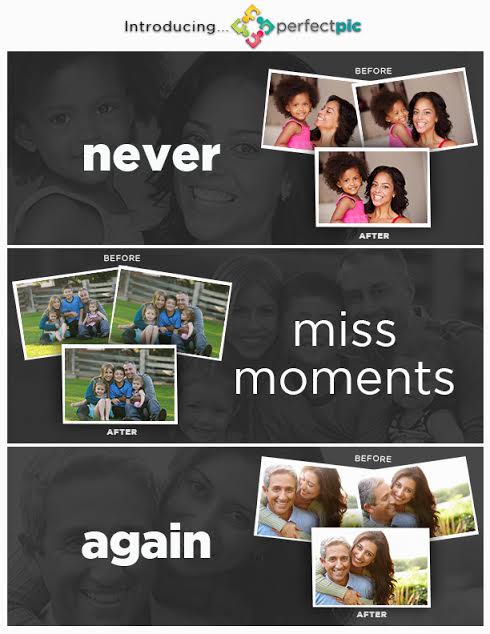 Great Photos are Possible with PerfectPic
Here's the thing about taking photos. It's nearly impossible to get a perfect one the first time. Sometimes, you can't get a perfect shot at all. It's either blurry or a little too dark or one of the kids decided to bolt at the worst possible moment. Whatever the case, that wonderful memory you wanted to capture is just a fuzzy memory – literally. That's where PerfectPic.com comes in. It makes it as easy as point and click to get great photos. The founders of PerfectPic.com know first hand how hard it is to get the perfect shots. Their business was born through the power of kids. Their three kids to be exact. Unlike my kids, who love having their pictures taken, their kids were not happy about it. Fidgeting, making faces, sticking their tongues out – they pretty much did everything possible to discourage their parents from taking pictures.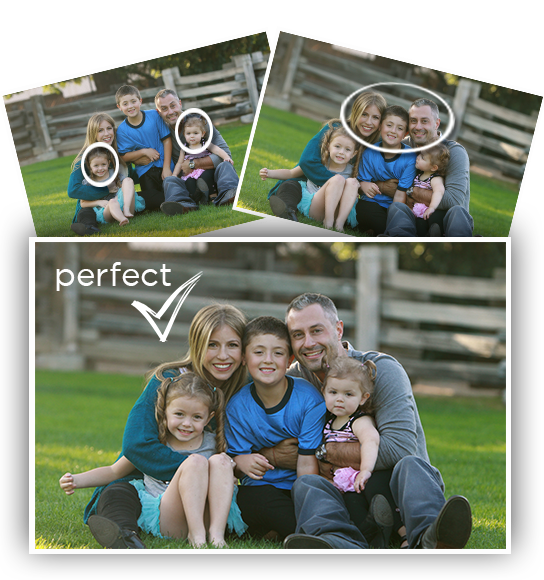 But parents always find a way. They realized that through digital photography, all they had to do was take rapid fire pictures, and the chances that at some point they'd get a good shot of each of the kids were pretty high. After that, all they had to do was merge them together into one picture. With digital editing being what it is today, that's totally doable. That's what PerfectPic.com does for the rest of us. All we have to do is just start taking a ton of photos of the moment we're trying to capture and then PerfectPic.com sends us back great photos. They edit them together into on great shot that is fully optimized to be the best looking picture possible.
Perfect Pictures are Possible
I gave PerfectPic.com a shot, and I was quite impressed with what they were able to do with my photos. I absolutely could not tell that the photo they provided me came from various pictures that I sent them. It's kind of amazing. Give it a shot, and see what kind of photo editing magic PerfectPic.com can do for you and get your great photos. Now for the exciting news- PerfectPic is giving the first 50 orders, a 50 percent off deal. How awesome. Be sure to take advantage of this today!