*My sister, a blog contributor, received this travel system for review. All her opinions are her own and not swayed by outside sources.*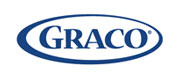 Hi everyone! I'm Shara- Melissa's sister, and I am thrilled to say that my husband and I are expecting our first child in June (June 1st is due date). I find this new world to be super exciting of course, and also super intimidating. Thankfully, my sister is knee deep in the Mommy game with three adorable little ones, and a successful and thriving career as a mommy blogger! How lucky can a girl get? When the opportunity arrived to own the brand new Graco Modes Click Connect Travel System, it didn't even take me a second to gleefully respond "YES!"!!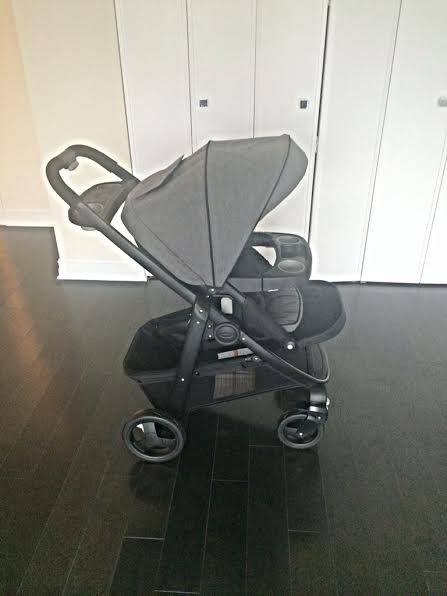 In a short week or two after placing the order, I was very very excited to see that my first ever SERIOUS baby product has arrived. Arriving in quite large box, it was with great anticipation that I opened it and saw the parts I read so much about online.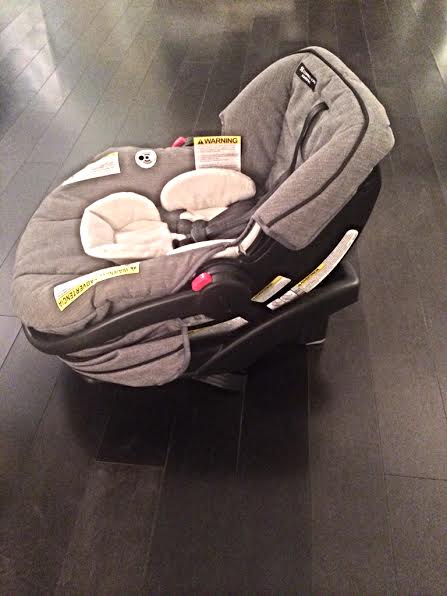 Being a first time soon to be mom, I seriously am in the dark when in comes to all things baby. It is quite daunting for me actually. But, one of the things I loved about the Graco Modes Click Connect Travel System is that there are easy to view videos right on the site- Graco Baby. Even as a first time Mom, it seemed like a no brainer to own this three in one product, and it actually seemed simple to operate.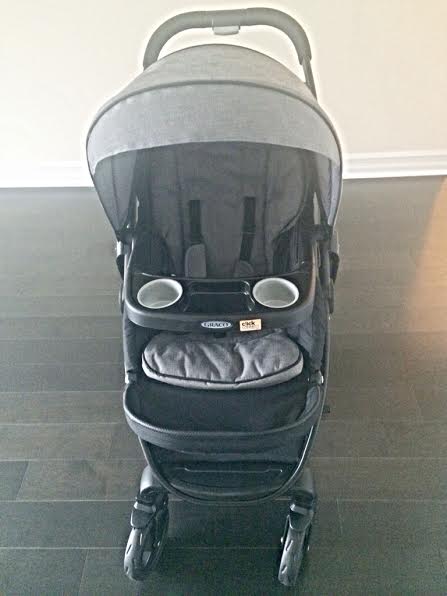 But, first my husband and I had to put it together. Taking less than half an hour, it was a no brainer! We felt proud of ourselves when it was perfectly assembled as this was our first attempt in this world, but it was just so simple! I don't think anyone will have any problems.
The first thing I noticed was how beautiful it was! We ordered it in the "Downton" style and the color combination was just really perfect for our taste. We actually just renovated our entire apartment and all our walls is the same sort of beautiful neutral grey that is a main color in the "Downton" style. We are not sure what we are having,  so we will decorate the stroller with colorful extras, but I love that this travel system is gender neutral! Awesome for all you "team green" moms out there! It looked really high end to us, and I stare at strollers on the streets of NYC every day, especially when I found out I was pregnant.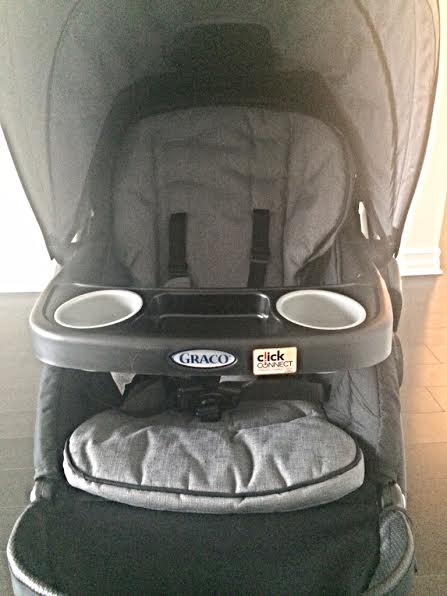 I love the appeal of using the Graco Modes Clock Connect Travel System as a stroller, car seat, and toddler stroller. As the infant stroller, it seems great that you can turn the frame towards or away from you so easily. Everything is as simple as a snap. As I took it for a spin, it was sturdy but lightweight. The quality of workmanship was evident. When we tried to fold it up, it was literally the PUSH OF A BUTTON! That easy! AMAZING! I have heard horror stories of people not being able to fold their strollers up and this was dummy-proof. As a car seat, it is sturdy but lightweight- and very attractive. We can't wait to take baby girl home from the hospital in it. And as a toddler stroller, she can really grow with it.
Basically, we can wheel our way through the city with it, take it on vacation, take it the car, and even let her sleep in it. How efficient is that? It really seems like the only stroller you will ever need. I am very thankful to own it, and I would recommend it to anyone.
Giveaway: One winner will win the Graco Modes™ Click Connect™ Travel System. This giveaway is run via rafflecopter so click read more to see the actual giveaway. The only mandatory entry is to tell me what other products at Graco you like the best in the comment section proceeding this post. While the other entries are optional, I highly recommend filling them out to increase your chances of winning. US only. Good luck!
a Rafflecopter giveaway