Nintendo has long been a leader in family friendly games, and now they have two more wonderful offerings that are great for anyone in the family. Tomodachi Life and Animal Crossing: New Leaf are here for the Nintendo 3DS XL!  We tested these games out with Hayley and some of her friends, and they were a huge hit! Yes, even girls can enjoy Nintendo games!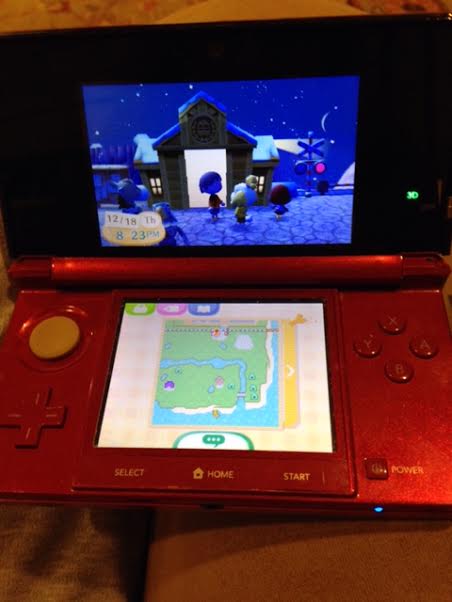 3DS XL – Family Friendly Fun
Before I get to what my daughter and her friends thoughts of these games, I thought I'd give you an overview of each of these great 3DS XL games. Both of these games are family friendly with no blood, gore, adult themes, or anything else that might lead to uncomfortable conversations before their time.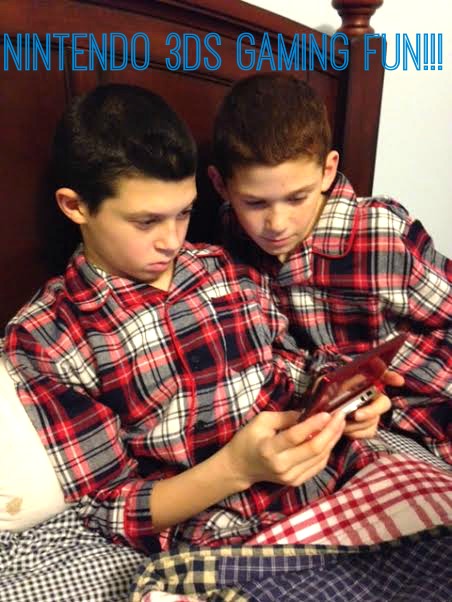 Tomodachi Life

Platform: Nintendo 3DS, 3DS XL, and 2DS
Genre: Life Simulation
Players: One player. Online Sharing with StreetPass and SpotPass
Rating: E (Everyone) for Comic Mischief and Mild Fantasy Violince
Tomodachi Life is a wonderful life simulator using Mii characters and focusing on fun! In this game, friends, family, and even celebrities are transformed into Mii characters with their own unique personalities and are set to live on an island where anything can happen. Players can customize their characters' lives and watch unpredictable events unfold as they rock out, eat doughnuts, navigate relationships, and more.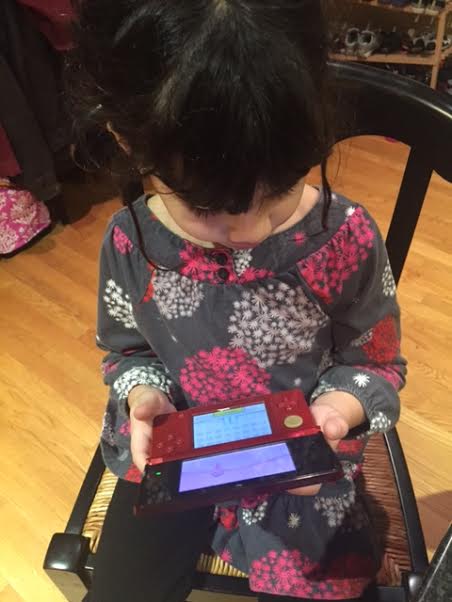 Features:
Watch and take part in a rich world where unexpected things happen every day. Different areas on the island include shops, a concert hall, and an amusement park. Something new and unique can be found at each location on the island, so expect something new and excited every time you power up the game.
Create Mii characters and customize the appearances, personalities, and voices
There's no end to the activities your Mii characters can participate in. Find out what they like by observing their reactions to the gifts, foods, and items you give them. There are also a variety of mini-games and life problems to solve for your Mii characters. Help them out and unlock new gift items for them.
Create QR codes to save the appearance, personality, and voice settings of your characters.
Share photos of the fun via your 3DS XL using the Nintendo 3DS Image Share Tool. Just tap either the X or Y button to take a screenshot of the top or bottom screen. Sharing your shots is easy with an in-game menu icon which lets you access your Nintendo Image Share quickly and easily.
Animal Crossing: New Leaf
Format: Nintendo 3DS and 3DS XL
Genre: Community Simulation
Players: One to four players
Rating: E (Everyone) for Comic Mischief
Animal Crossing: New Leaf is the latest installment in the classic farming/community simulation series. This beloved game has finally made its much anticipated 3DS and 3DS XL debut and expands on the customized game play that it's known so well for.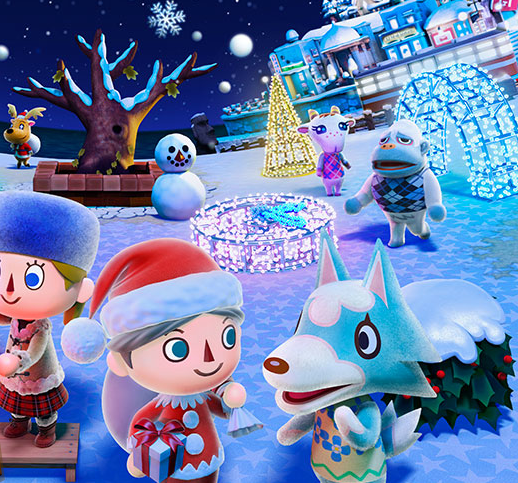 Features:
Be the mayor of your very own town – a first for the series. Set town ordinances, public works projects, and build new buildings to make your townsfolk happier.
One you are accustomed to your new duties, the previous mayor, Tortimer, will visit and tell you about the tropical island he lives on. It's perfect for finding unique items and playing mini-games. Up to four people can play these games together. You can even dive in the ocean to catch underwater creatures!
Customize your brains out! More customization options are available than ever. You can personalize your character's clothes, house, change the look of furniture, and even create patterns to use on clothes, wallpaper, or carpets.
Visit returning and new Animal Crossing characters as well as stores such as Shoe Shop Kicks, Club LOL, and the Shampoodle hair salon. At the Able Sisters' Tailor you can turn custom designs into QR Codes to be shared with other players.
Find a variety of collectibles that can be used to enhance your town museum or traded for other items.
 A Child's Take on These Great Titles
From the very beginning, my daughter and her friends loved both Tomodachi Life and Animal Crossing: New Leaf. Both of these games drew them in immediately. They spent hours on the customization screens of both games just tailoring her Miii in Tomodachi Life and her character in Animal Crossing: New Leaf. When they finally finished customizing her characters they dove in. The first game they tried was Tomodachi Life.
They loved the silly factor of Tomodachi Life. This game is the perfect life simulation for kids. It's not as difficult as some other games in this genre, and it focuses more on fun rather than management. That's great for a child my daughter's age. She and her friends were free to participate in activities and find new foods and gifts to give to her character rather than focus so much on micro managing. That led to a wonderful game experience for her. I've never heard them laugh so much! I frequently heard things like, "Mommy, look what this one is doing!" accompanied by lots of giggles.
Animal Crossing: New Leaf was received just a well. They thoroughly enjoyed finding collectibles and seeing what happened while they was away. They played this one the most over the course of the next few days just because they couldn't wait to see if anything had changed from the day before. They also loved the deep customization. The collectibles were fun, and building things were a nice diversion, but they was most interested in creating patterns for clothes and furniture. Whenever they acquired a new piece, it was back to at least a half hour of changing its look and patterns. They hardly ever looked up from the screen!
Overall, my daughter and her friends experience with these games was overwhelmingly positive. These are the kinds of games that prove that gaming isn't just for boys. These games sucked Haley in as much as the boys. Maybe more. She was so excited to get her game on, I smiled just watching her. Nintendo really hit the mark with these great games available on the 2DS, 3DS, and 3DS XL. They're perfect for boys and girls, and they're full of fun without being full of violence. Check them out today!
I was selected for this opportunity as a member of Clever Girls and the content and opinions expressed here are all my own.