**This shop has been compensated by Collective Bias, Inc. and its advertiser. All opinions are mine alone. #HolidayMadeSimple #CollectiveBias**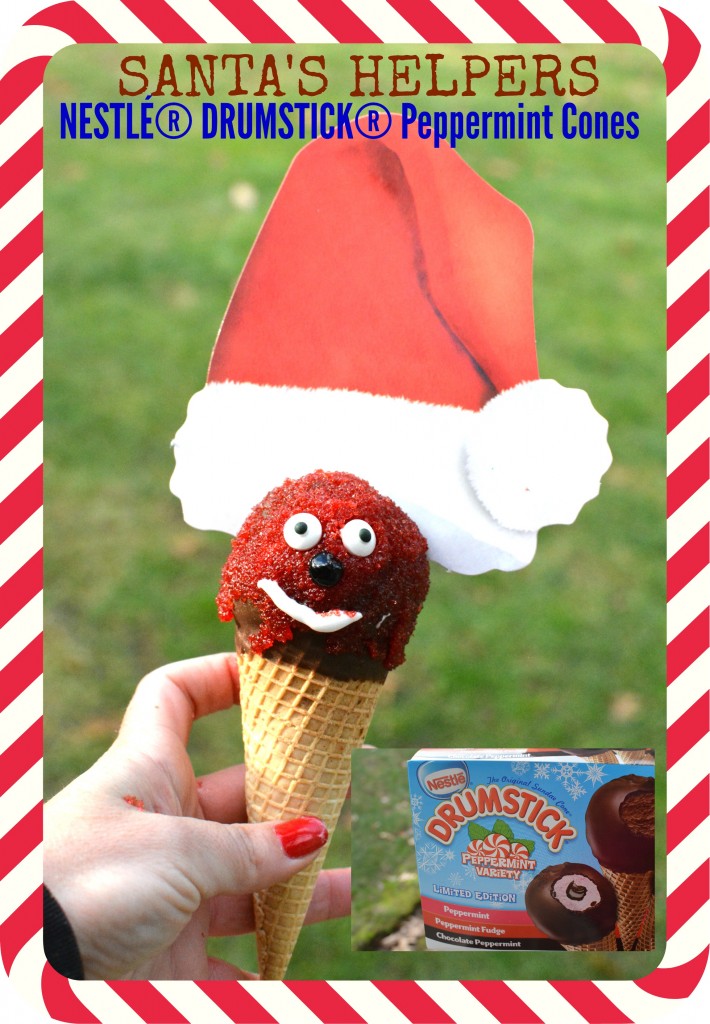 Can you believe the holidays are already here? It feels like just last year that I found out I was pregnant during the holidays and now we are embarking on our first holiday season as a family of five! We are already rocking Chanukah and next week, we will be celebrating Christmas. I love the holiday season, with all the great holiday recipes. Every year, we celebrate Chanukah at home but Christmas we go outside the home to celebrate. This is the first year I am entertaining for Christmas and boy am I excited!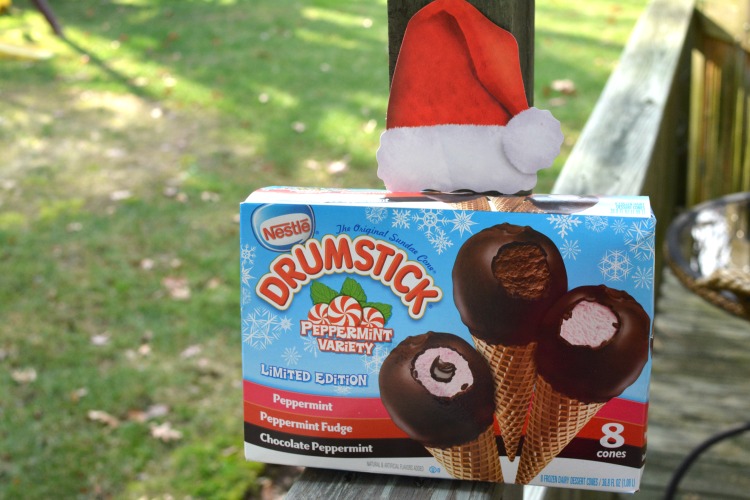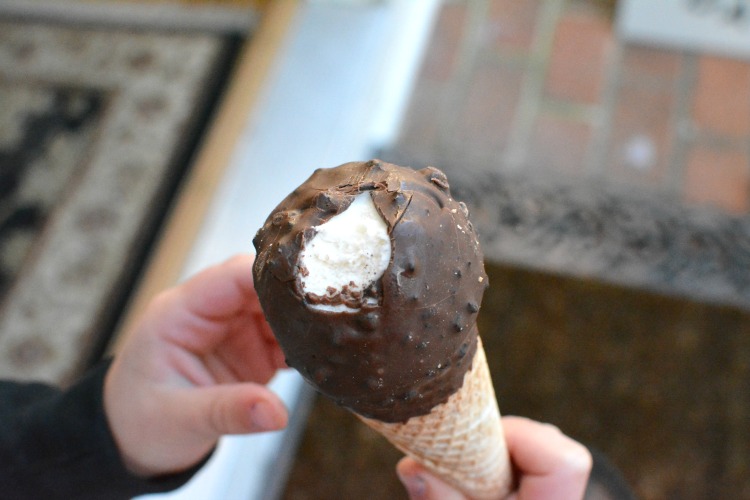 I have everything basically lined up for our first Christmas meal in our household except for the dessert. I thought long and hard what to do for the dessert portion and then it dawned on me- We need Ice Cream! My kids and their cousins enjoy ice cream 24/7, 365 days a year. One of their favorites are NESTLÉ DRUMSTICKS®. It is absolutely ironic that growing up, around Hayley's age, all I wanted from the Ice Cream Truck was DRUMSTICKS. Now my kids are begging for the same ice cream that I longed for as a little girl.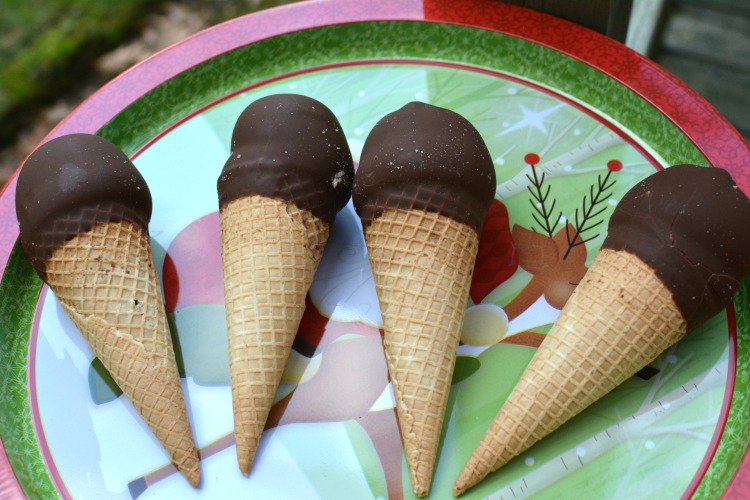 I decided I was going to scout out the Ice Cream aisle at Walmart and low and behold, I found NESTLÉ DRUMSTICK® Peppermint Cones. How awesome would these be after our Christmas dinner and throughout the winter season?!  It allows you to enjoy the carefree summer taste of NÉSTLE® DRUMSTICK® sundae cones with a wintry bite of peppermint. What could be better?! I picked up the 8 pack of Peppermint Cones and headed home.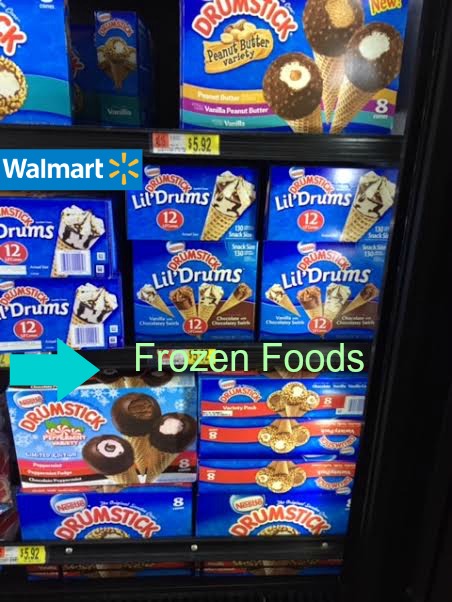 Of course, within one minute of bringing them home, I found a little 6 year old sneaking her ice cream in front of the house. I am fully accepting of them eating this delicious ice cream but it was 8 AM! She is a smart girl though! She picked the right ice cream. Who could blame her for wanting the totally delicious and new NESTLÉ DRUMSTICK® Peppermint Cones!
When I was giving these out for desserts to my family during the week, it dawned on me that it might be fun to "dress" my Peppermint cones up. Since we are having a celebration with kids on Christmas, I decided it would be fun to make Santa's Helpers out of the NESTLÉ DRUMSTICK® Peppermint Cones. This would be a creative take on dessert and allow everyone who comes over for the celebration, to have some yummy fun.
Santa's Helpers Ingredients: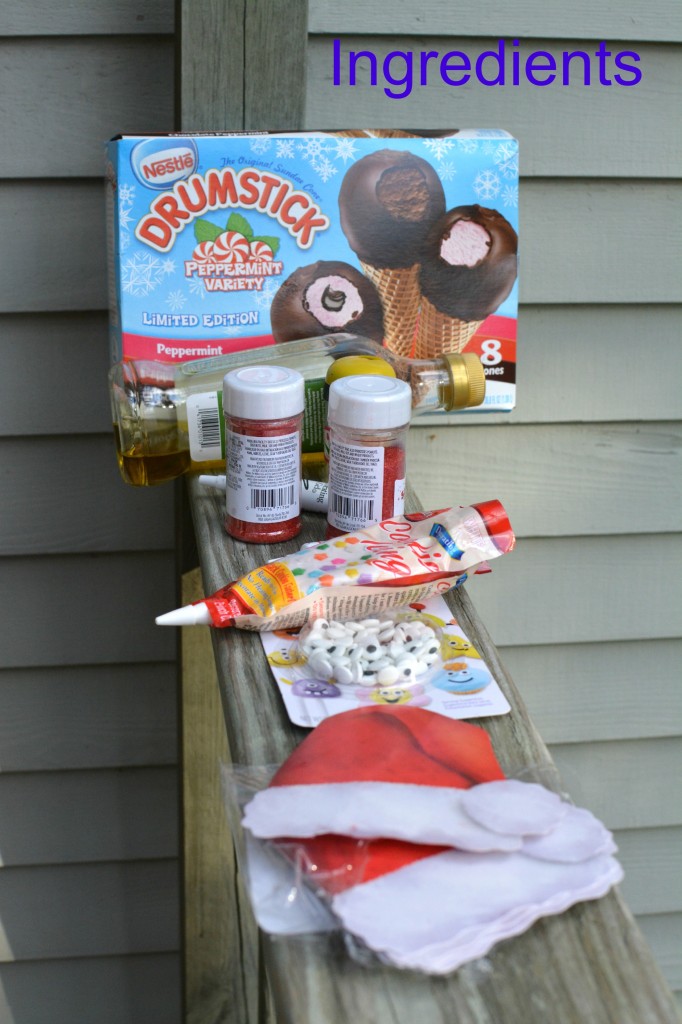 -4 NESTLÉ DRUMSTICK® Peppermint Cones
-Candy eyeballs (Wilton makes these)
-White and Black frosting
-1 TBLS olive oil
-Red Sugar
-Santa's Hats
Directions:
1. Unwrap the NESTLÉ DRUMSTICK® Peppermint Cones and put on plate.
2. Take 9 TBLS of Red Sugar and mix with 1 TBLS of olive oil. This will make a thicker mix of sugar.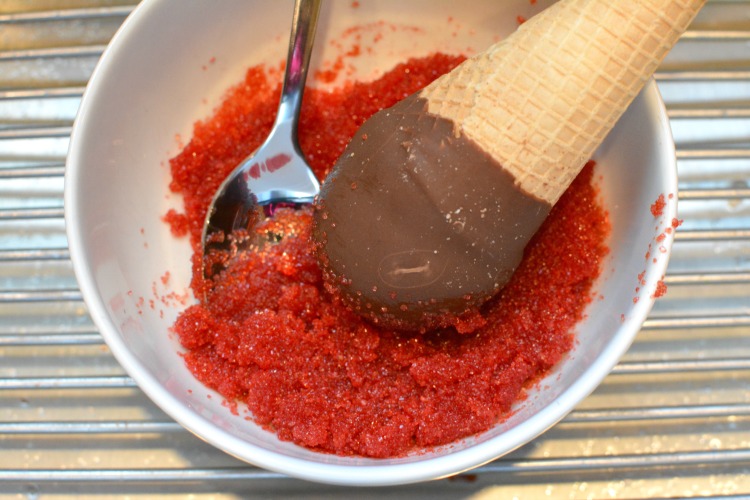 3. Coat the top of the cones with the red mixture of #2.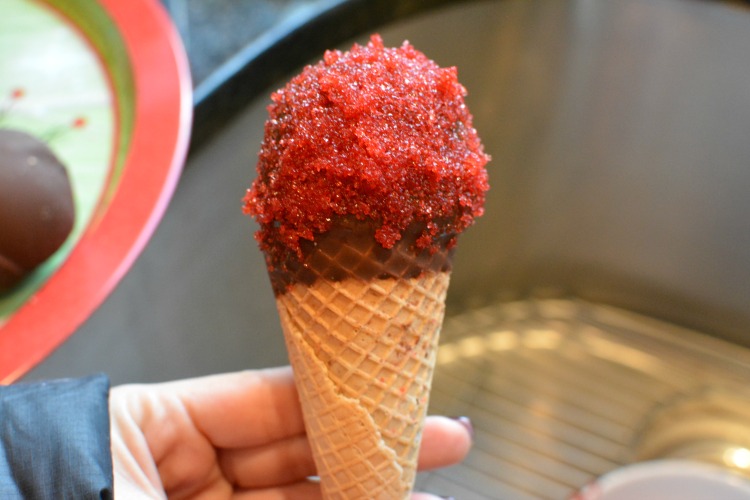 4. For the face, use candy eyeballs for the eyes (have them stick by using a dot size amount of white frosting underneath)  and then paint with frosting, the mouth and nose.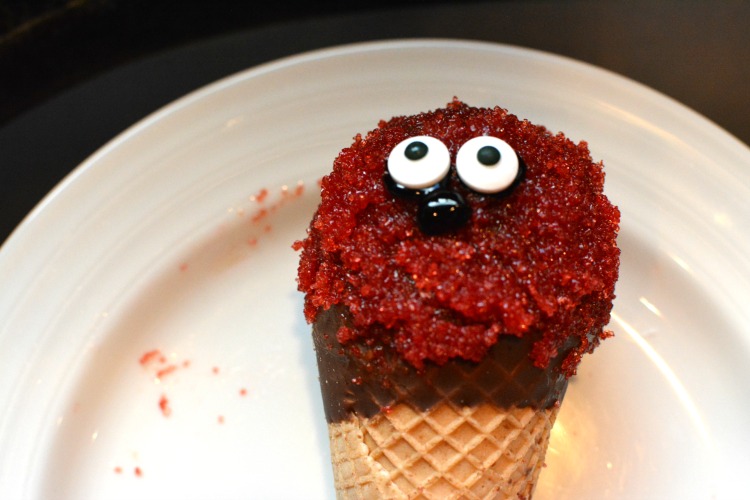 5. Take a knife and make a very small slice across the top of the Ice Cream Cone. Place your Santa Hat in the slit and serve!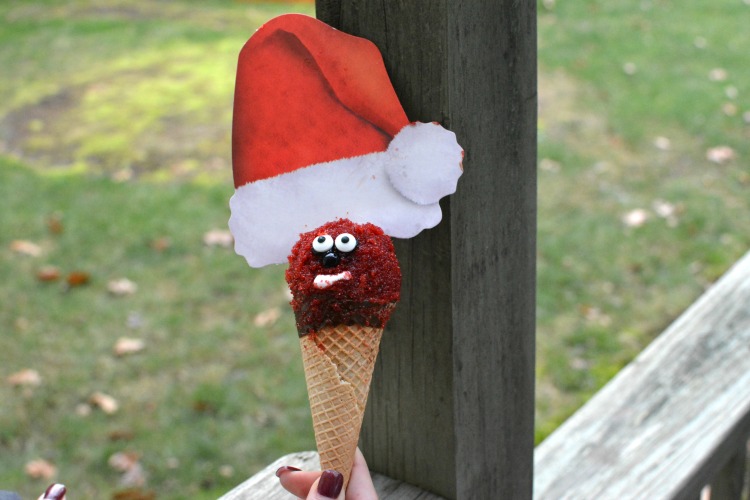 This is a really fun take on the traditional Ice Cream Cone. You can make these before and then place in the freezer until you are ready to use. Once the holiday dinner is done, take these Santa's Helpers Ice Cream Cones out and Enjoy!
The NESTLÉ DRUMSTICK® Peppermint Cones offers a perfect dessert solution for the holidays. Not only are these cones delicious, but they are so easy to take out and serve. They will be sure to get you in the festive mood for the holidays!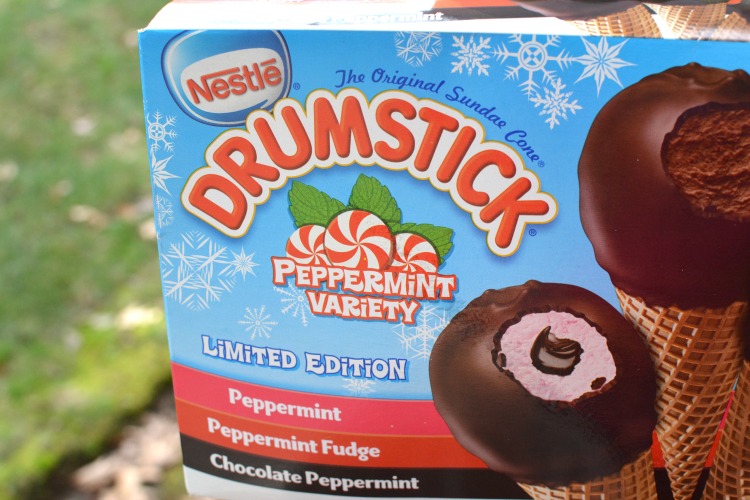 What are some of your go to desserts for the holidays??