** This shop has been compensated by Collective Bias, Inc. and its advertiser. All opinions are mine alone. #LoveV8Protein #CollectiveBias**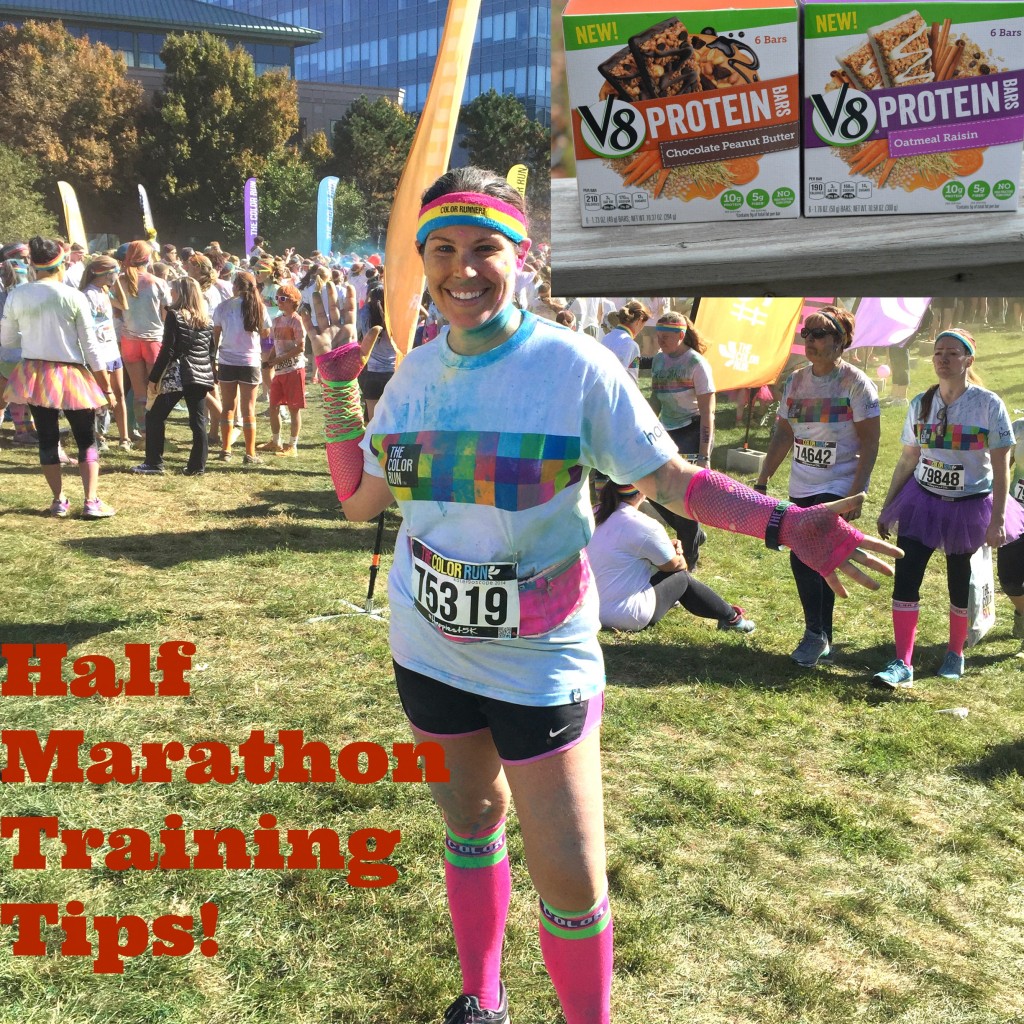 2015 is going to be my year to start taking better care of myself. These days my life revolves around balancing two jobs and trying to parent three young kids, one being a small baby. It is so hard but I truly do love every minute of it. The one thing that is missing in my life is taking time to achieve my goals that I have been wanting to fulfill for the past few years. For this reason, I am going to make 2015 start off with a bang by training for my first half marathon. Yes, this beginner runner is going to try to set out in February and run the Disney Half Marathon. All 13.1 miles of it! I started training about two months ago and I love the feeling of having some time for myself. I love my kids and all, but this mama needs a break and running gives me just what I need to live healthier. I have read so much about what to do to train and how incorporating protein into my diet is key, so I thought I would share with you all, my top five tips for training.
Top Five Tips for Training for a Half Marathon:
1. Pick a Training Plan! Do not make my mistake and start out by running 5 miles right off the bat. I searched out many training plans and my favorite by far is the Hall Higdon Half Marathon Training Plan. He makes training for the 13.1 miles seem like a feasible goal. It is important to allow yourself breaks while running too. Do not run every day or else injuries are sure to occur.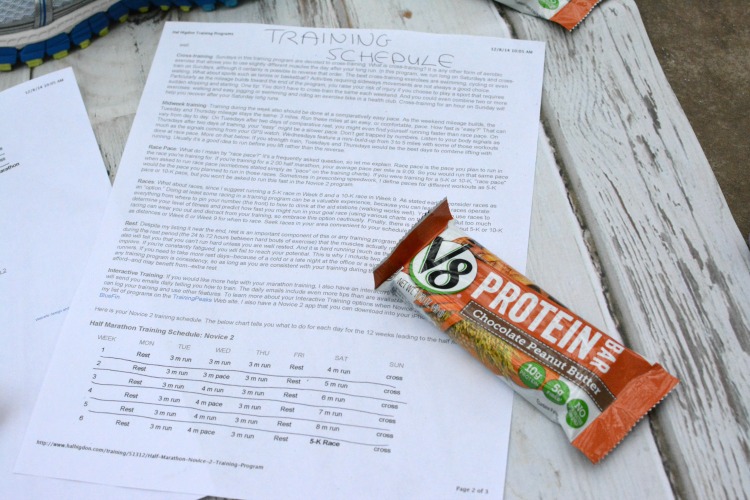 2. Drink Water and Protein Shakes! It is imperative that you drink water to prepare for all the necessary hydration needed to run your training courses. I also suggest trying out protein shakes to give you the sustained energy to complete your goal. One protein shake I can't rave enough about is the Campbell's V8 Protein Shakes, from the makers of your favorite V8 drinks. I like to grab one of the 6 delicious V8 Protein Shakes flavors before my run to allow myself a 'good-for-you' snacking choice in the morning. These shakes are not only delicious but have a great source of protein in each one.  The shake protein comes from Milk, Soy, Pea, Brown Rice, Quinoa, Veggies from Sweet Potatoes, and Carrots. The sweeteners in these shakes include Honey, Brown Rice Syrup, and Sugar.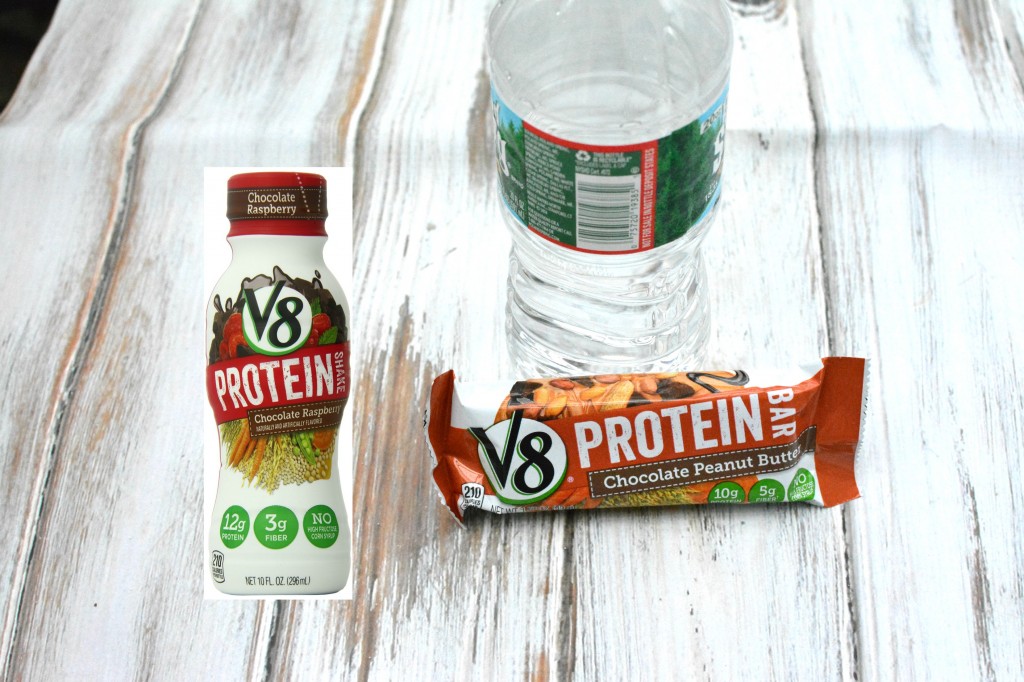 3. Protein! Protein! Protein!  I am going to fully admit that I used to go on my runs on an empty stomach. I know terrible but I was too busy taking care of Hayley who wanted me to get her breakfast or Taylor who needed a diaper change. However, I have tremendously changed my way of looking at foods as necessary fuels needed in life. Every single morning, I grab a Campbell's V8 Protein Bar to get me started before my run.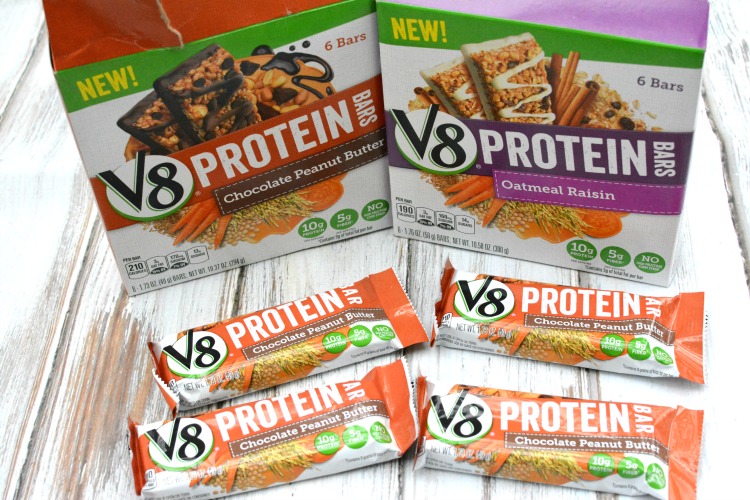 Okay before I tell you how awesome these bars are (I may or may not have bought at least a dozen boxes over the last month), I need to tell you all how to find them. The Campbell's V8 Protein Bars and Shakes can readily be found in the health and beauty aisle at your local Walmart. I found them right in the center of the aisle and stocked my cart full of them.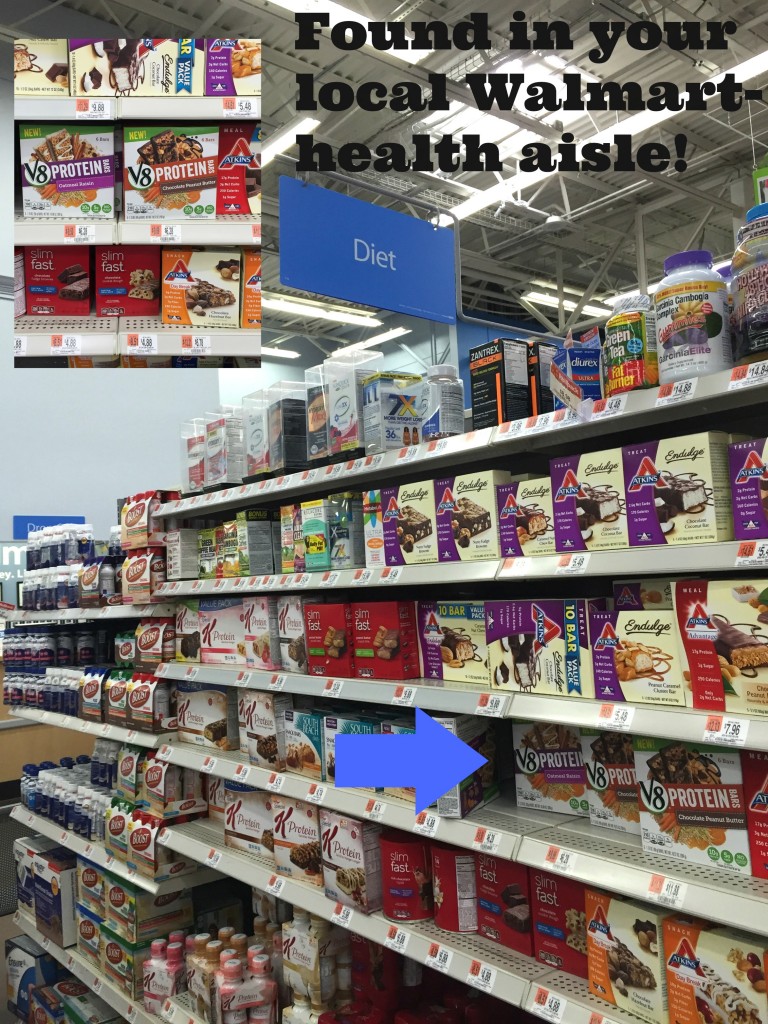 There are just so many reasons why I am a Campbell's V8 Protein Bar and Shake fan for life. First off, you get only ingredients that you know and recognize on the box. There is nothing artificial but rather wholesome ingredients such a soy protein, brown rice syrup, carrots, and sweet potatoes in each bar. They are ingredients you will know, which is important to make a wholesome food choice.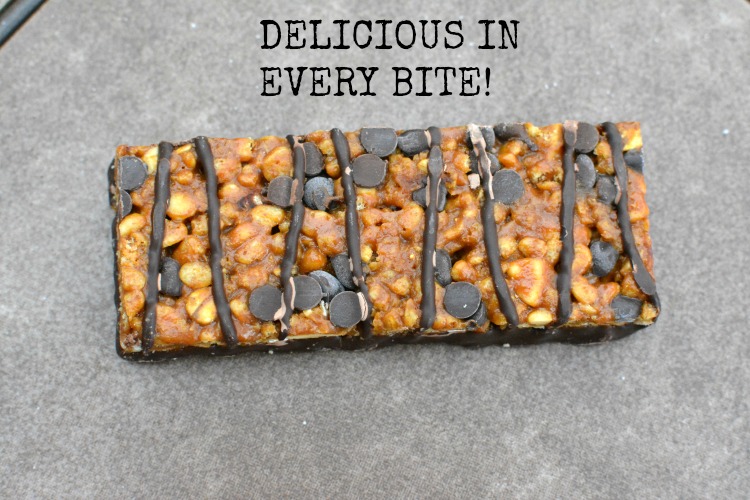 Next, there are a good-for-you snack or meal choice. Each bar provides a tremendous source of protein (12 grams) and a quarter of cup of vegetables. Truth be told, I am not a huge vegetable fan but boy, you would never in a million years realize that there were vegetables in each delicious bite you have of the V8 Protein Bars. Oh, and I would be remiss to not mention that each bar contains as much fiber  (3 grams) as 2 cups of Kale.  It keeps the digestive system in check, if you know what I mean. I have one of these every morning before my run and because of the vast amount of protein, I am able to sustain my short and long runs. Even on the days that I don't run, I always have a V8 Protein Bar on hand at all times.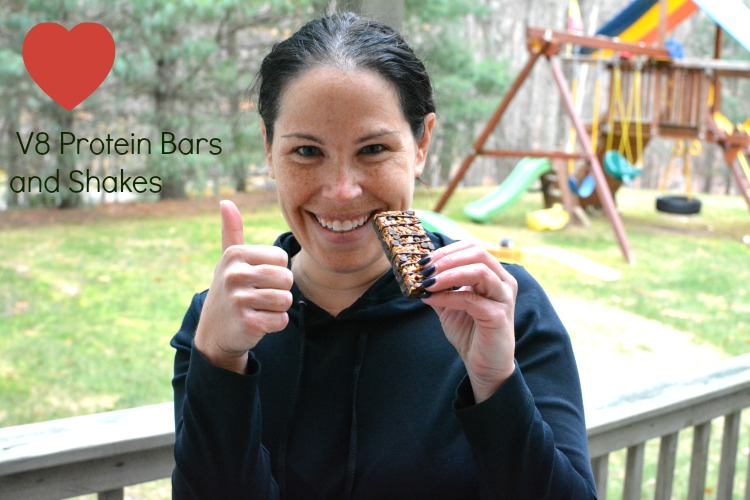 Lastly, the taste is AMAZING! I have had so many bars in the past where it tastes like wood. However, these bars are truly delicious. My favorite is the chocolate peanut butter which blends roasted peanuts and soy protein with rich chocolate and creamy peanut butter. Need I say more!! This gives me satisfying delicious energy for my runs. If you are currently training, these bars are a fantastic breakfast or snack option.
4. Train in a Group! It gets boring to run by yourself, so training in group gives you the stamina and endurance needed to get to the next step.  I like to meet up with my buddies on the weekends and do our long runs.  I can catch up with them and exercise simultaneously. It is a win-win for all!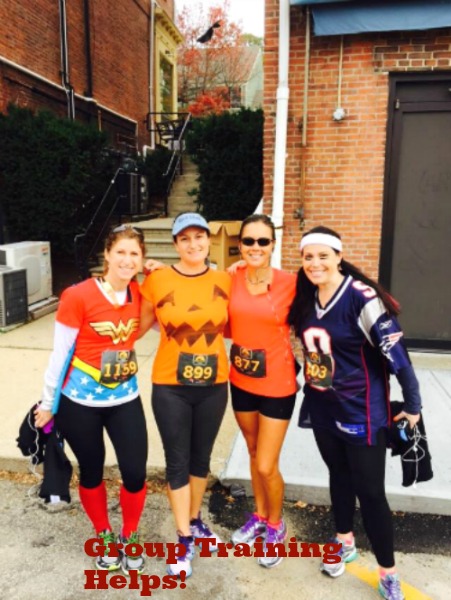 Are ready for a run? There is no doubt that special half marathon medals will appeal to all runners, whether novice, avid, race directors or marathon coaches. Outstanding medals are a big part of the event. The awards are not only a wonderful way to honor each participant, but they also serve as reminders of what they have accomplished.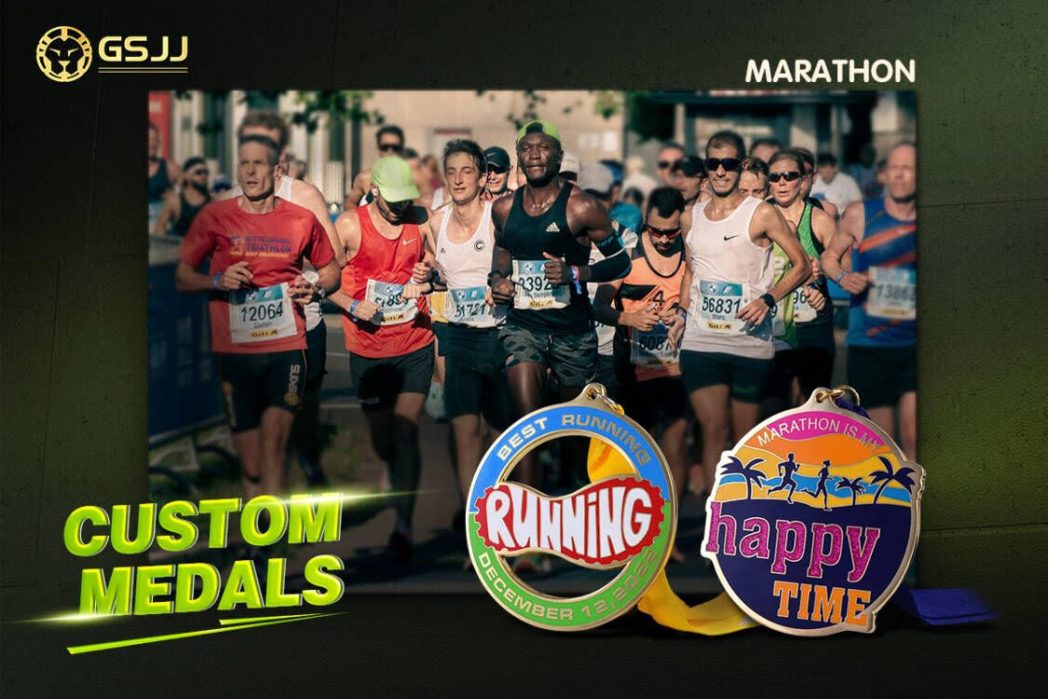 Want to create a buzz for your next run? Get your 5K, 10K, and half marathon medals from GS-JJ, which offers endless personalization options, such as text, shapes, full enamel colors, and even custom lanyards. Order Now on GS-JJ and get your custom items!5. Get a Good Pair of Running Shoes! You will need the support of a good pair of shoes. My recommendation is to head to your local running store and have them fit you. They will be able to tell you what shoes you need based on your support, pronation, and other factors.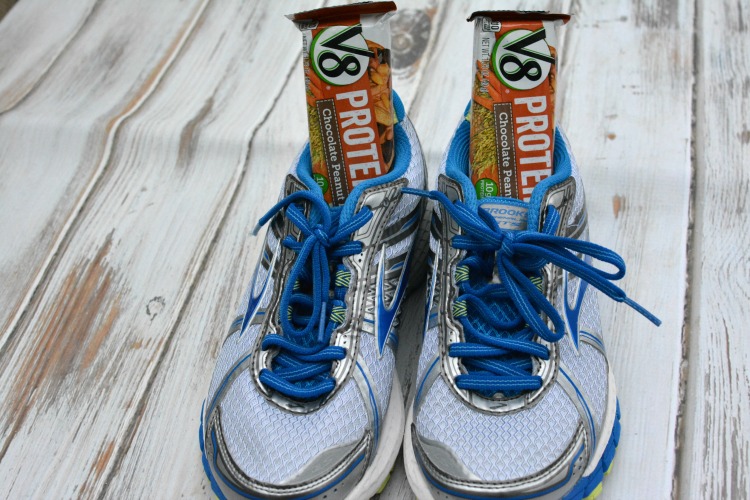 The most important tip is to HAVE FUN! Training is a lot of work but hopefully, these tips will make training that much more easier for you. So go ahead stock up on your V8 Protein Bars/Shakes and head on your first run. You need to start somewhere!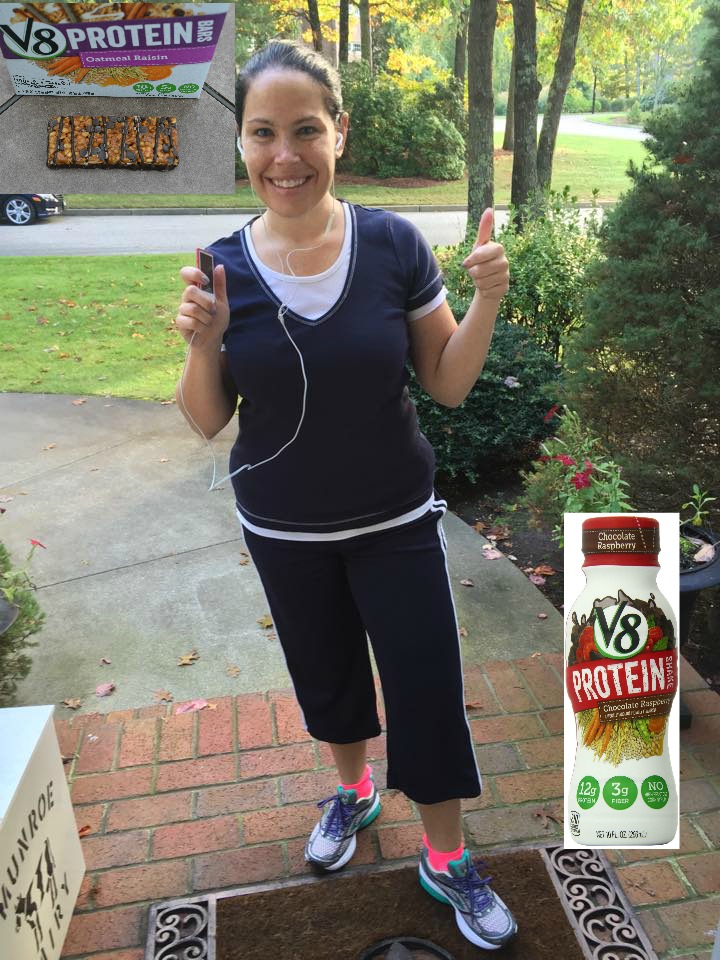 Be sure to follow V8 on Facebook/Twitter to learn more!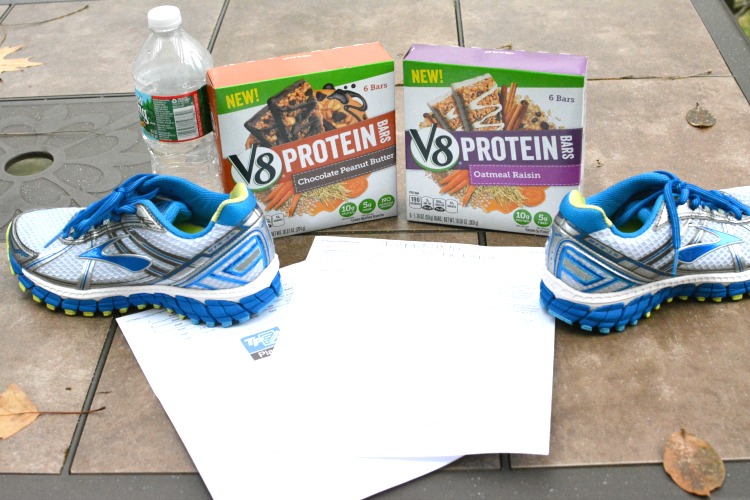 Have you ever run a marathon or half? Do you have any training tips?