**This shop has been compensated by Collective Bias, Inc. and its advertiser. All opinions are mine alone. #McCafeMyWay #CollectiveBias**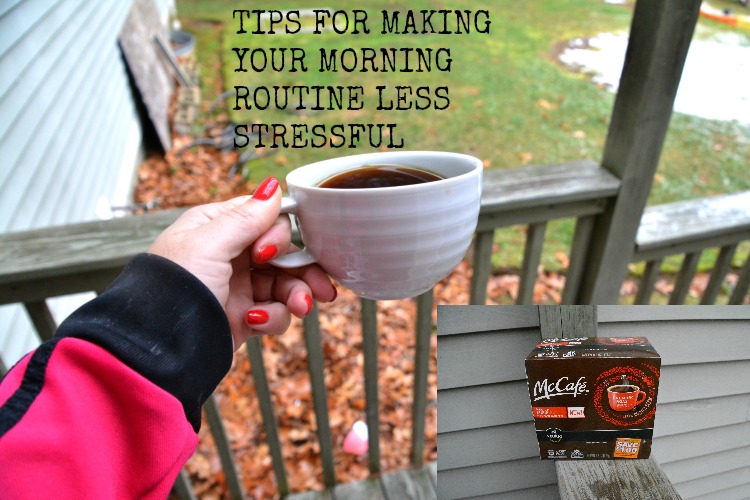 In the past few months my  mornings have been completely disastrous. Between taking care of all the holiday shopping, working two jobs, and trying to raise my three kids, I feel very overwhelmed lately. I knew something needed to change though to make my days, and specifically my mornings, go much more efficiently.  I was so tried of running around in the mornings with my head not attached. You should see me in the morning prior to making my morning changes- I was trying to change three kids while simultaneously trying to shower. The visual is enough to make you laugh. However, these days I am happy to report my morning are now less stressful thanks to a few small changes. And guess what I even have time to enjoy- my morning McCafé coffee! Interested in how I made these changes?! Keep reading…
Tips for Making My Mornings Less Stressful:
1. Make a schedule the night before on what needs to be done the next day!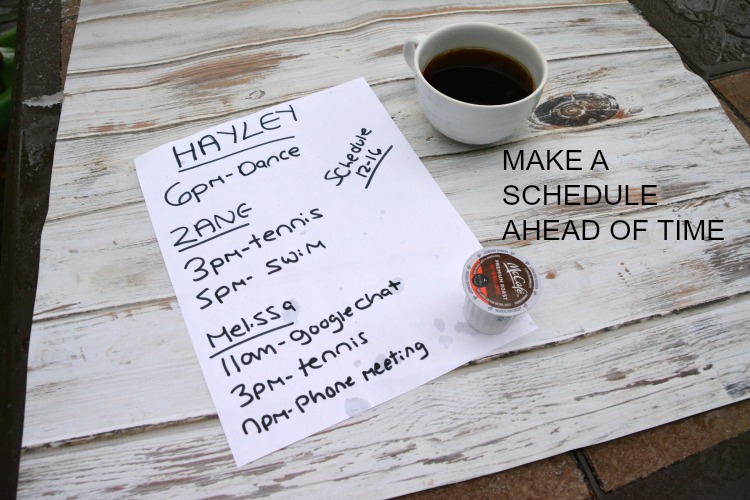 Believe me when I tell you that with three kids, if there is no schedule, I have no idea where I need to go. If I leave myself to write my schedule in the morning, I inevitably forget something. By writing my schedule the night before with a clear head, I know I will not forget anything. This will make your whole day, from morning to night, much less stressful. I prefer to handwrite my schedule, but you can readily use an app or phone to do your scheduling.
2. Take a bath the night before!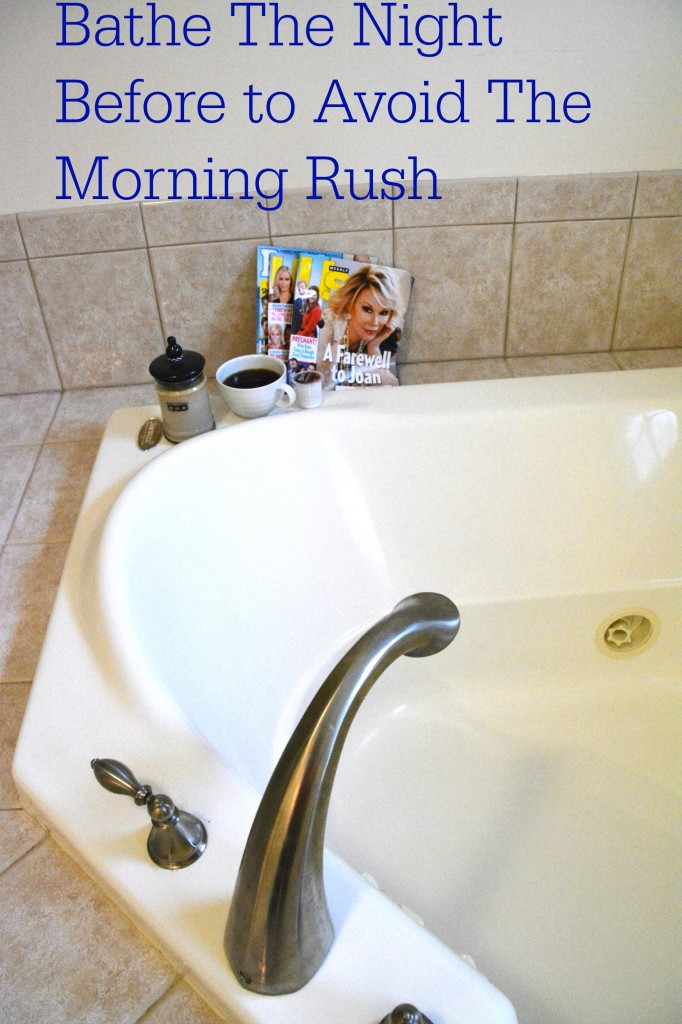 I try to bathe myself and the three kids the night before. By doing this, I am ready to go in the morning with trying to get all of us ready and out the door by 8:30 AM. For some reason, taking baths at night, is much less stressful than trying to rush it the first thing in the morning. It also allows for a lot less time in the bathroom and more time, having a great breakfast and getting ready for school/work.
3. Lay out clothes the night before!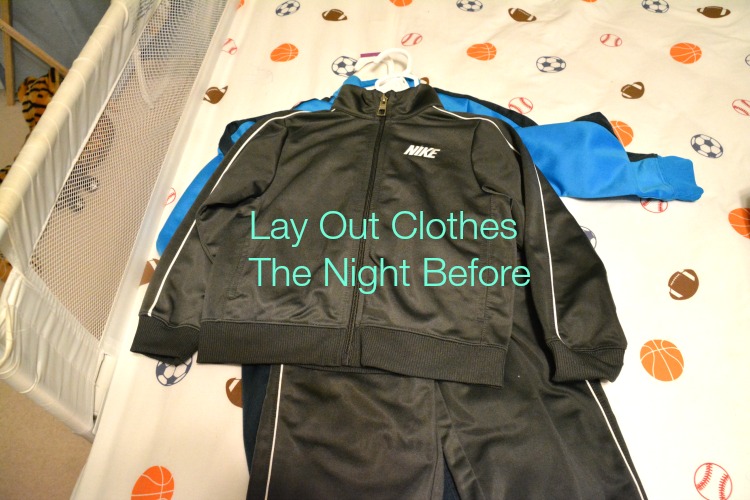 While most days you can find me in scrubs, the kids are quite picky with what they wear. I have no time in the morning to fight with them, over what they want to wear. So most of that argument happens the night before and by the next day, outfits can be quickly put on. It eliminates the need to rush in the morning.
4. Workout!
Once you are done getting the kids off to school, if you can find some time to work out, that will alleviate a lot of your morning stresses. Working out is good for you physically and mentally. I know once I go for my morning run, I feel so much better!
5. Start your morning off right with McCafé coffee pods!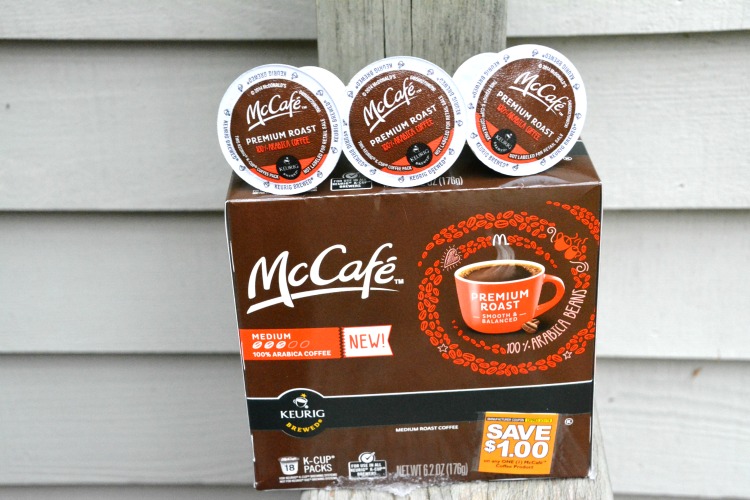 I am a coffee drinker and will always be one! In the mornings, I just don't have time to brew coffee like I do on the weekends. I need a quick, easy, and delicious option to have my morning coffee. For this reason, I love to turn to my McCafé coffee pods, which allows me to have my piping hot coffee in no time at all. I simply place a pod in my coffee machine, and in less than a minute, my coffee is ready for me to be enjoyed.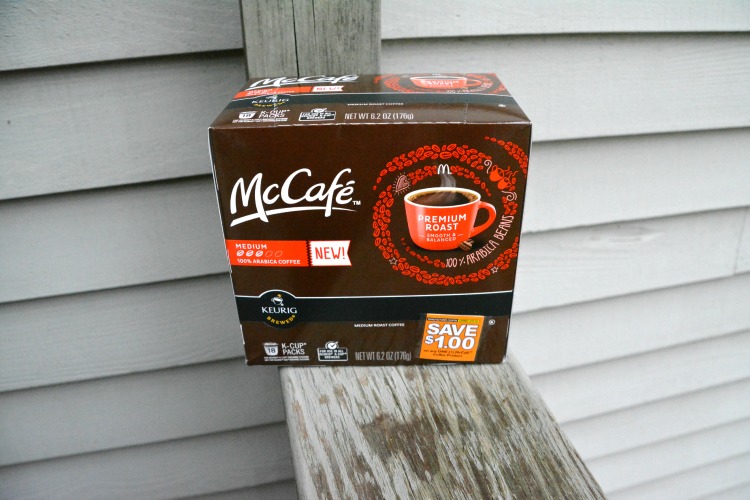 If you are not familiar with the McCafé coffee pods, they can readily be found in the coffee aisle at Walmart. The coffee is made with 100% Arabica Beans so you know you are getting premium quality coffee. I had the chance to taste test out the coffee pods at a Walmart demo and it was love at first sight!  I only sampled two of the coffee flavors but there are 8 different flavors total so you know you will definitely be able to find a taste you love. Also, if you do not like using coffee pods, you can also buy the McCafé coffee in premium bags.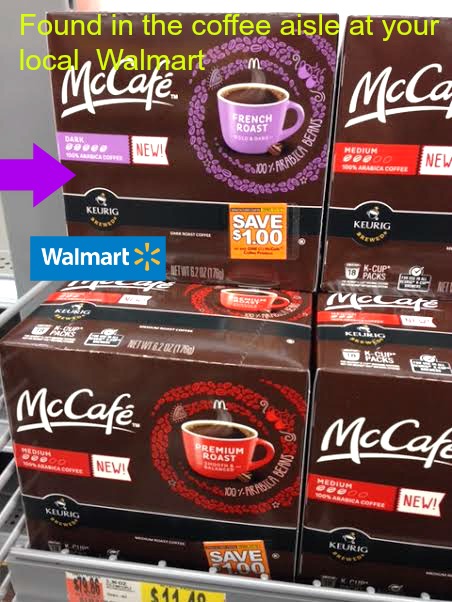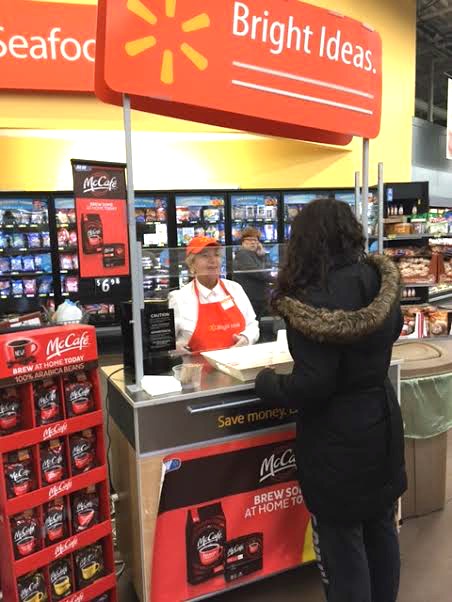 I ended up buying a box but I quickly realized that I need to run back to Walmart and purchase a few more boxes. This coffee went in my household between myself and my husband. It is harvested from the rich soils and mountainous regions of the foremost coffee-growing areas of the world so you know you are getting the good stuff! The McCafé coffee allows me to have hot coffee without any prep work involved. It makes enjoying my mornings easy and there is no more stress on waiting for my coffee to be ready.
Since I am now much less stressed in the mornings, I can reward myself by doing a little extra baking these days. I decided to make a McCafé Coffee Mud Pie. This pie came out simply delicious and included the McCafé coffee as a key ingredient.
McCafé Coffee Mud Pie:
Ingredients: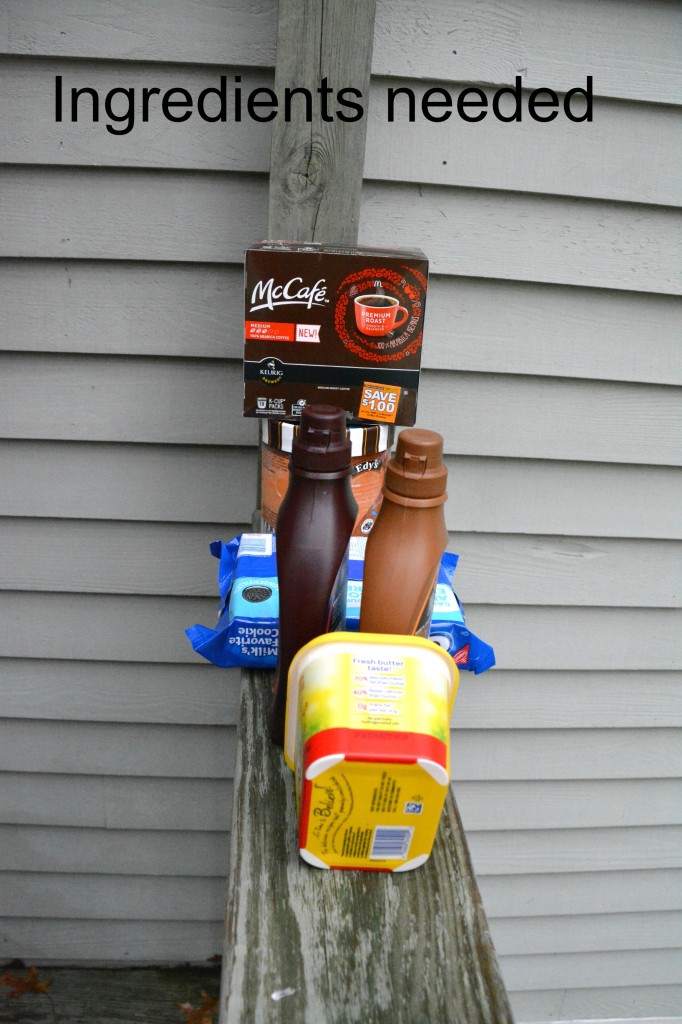 -1 brewed cup of the McCafé coffee pod
– caramel sauce
-1 bag of chocolate decorative candies
-hot fudge sauce
-1 bag of sandwich cookies
-1/2 cup butter
-1/2 gallon Vanilla Ice Cream
-1 tub of Whipped Topping
Directions:
1. Crush Sandwich cookies (use the entire bag) and mix with 1/2 cup butter. This will make the bottom of your pie.
2. Line the mixture of #1 on the bottom of your cake platter. It should be around 1/4 inch thick.
3. Mix 1/2 gallon Vanilla Ice Cream with 1 brewed cup of coffee.
4. Put the mixture of #3 over the cookie crushed bottom of your cake.
5. Add 1 tub of whipped cream to the top.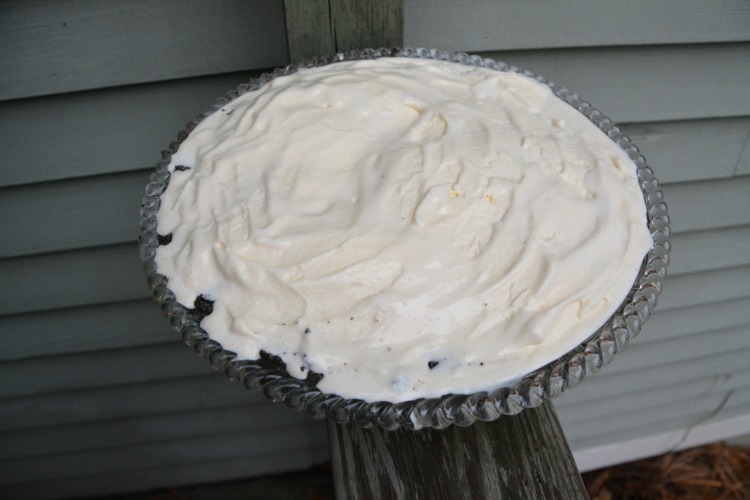 6. Freeze for 20 minutes and then add caramel/hot fudge sauce and a handful of chocolate candies.
Enjoy! This was a great way to treat myself with actually succeeding with making my morning much less stressful!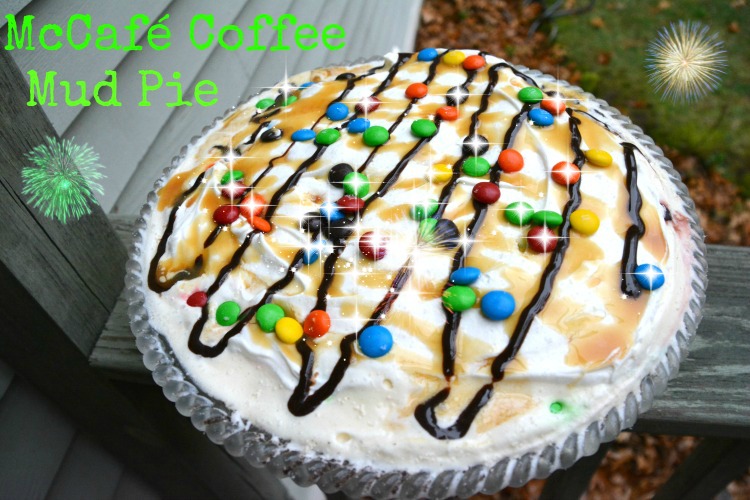 Be sure to pick up your McCafé coffee today! f you need more inspiration, check out the Cooking Up Good website. It has recipes, sweepstakes, loyalty programs, coupons and more! What's not to love? If you're looking for a new dinner idea or a chance to win some awesome prizes, be sure to check it out!
How do you make your mornings less stressful?