*I received the same gift pack as my winner. All my opinions are my own and not swayed by an outside source.*

I have for you all the one of the coolest apps I have seen to date- The RealPlayer Cloud which is a free app for storing your family videos.
My family goes on a lot of family outings, and I love taking video of the fun. Thanks to RealPlayer Cloud, video sharing has never been easier. I can upload my video to my cloud storage while I'm on-the-go, and later, I can access those videos across multiple devices. It's great!

RealPlayer Cloud Makes Video Sharing Easier Than Ever
We all love cloud storage. It makes life so much easier when you don't have to worry about overloading your phone's limited memory. We've all been there. We try to take video of a particularly cute or touching moment only to realize we don't have enough space on our phones. With RealPlayer Cloud that's not a concern. The great thing about this service is that it allows on-the-go video sharing. That means that as soon as you take your video, you can upload it to your cloud storage so you're not cluttering up your phone. With just a couple of swipes, your video is safe and secure, and your phone's storage is clean as a whistle. You're always ready to take that video that's just too cute for words!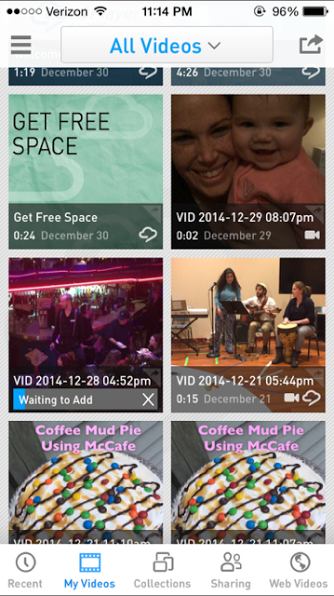 We recently took the kids to our local park, and I knew it was the perfect place to test out my new RealPlayer Cloud technology. I mean, what's cuter than kids playing? I can't think of anything. It was even easier than I expected it would be. I got some great footage of the kids having a great time, and in only a few seconds it was all up there in the cloud and off of my phone.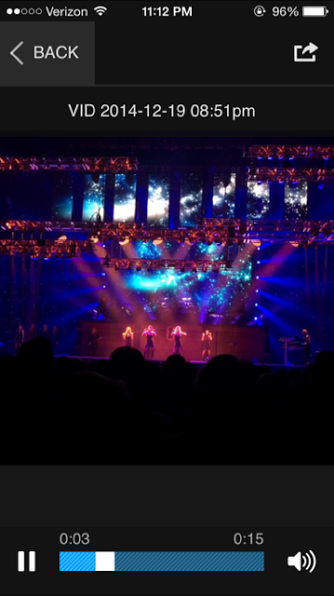 Here's where it gets really great. When we got home, I was able to access that footage on every device in my home. We were able to watch the video on our smartphones, tablets, and even the television! That's amazing, because now I can share my video with family and friends with no brand constraints. It's unbelievably easy. I'm a big fan of easy. With my hectic schedule, I don't have time to figure out complicated video sharing technology. I need it quick and easy, and RealPlayer Cloud delivers that.
RealPlayer Cloud is cloud storage for the on-the-go person, and I love it. I've tried other video sharing services in the past, and it was a nightmare. With RealPlayer Cloud, it was so easy, I almost thought I was doing something wrong! I absolutely love it. Give it a try. I'm sure you'll love it, too!
Giveaway: One winner will receive  one (1) redemption code for a reader to win a free year of an upgraded RealPlayer Cloud "Gold" plan – which offers 100GB of storage, valued at $99.00, a Roku 2, and a $200 Gift Card! For this giveaway, please click read more to see the actual rafflecopter. The only mandatory entry is to visit RealPlayer Cloud and tell me what on their site you are most excited to try out or what interests you the most. Please put all comments in comment section proceeding this post. While the other entries are optional, I highly suggest filling them out to increase your chances of winning. US only. Good luck!