*This is a sponsored recipe with Krusteaz.  All my opinions are my own and not swayed by outside sources.*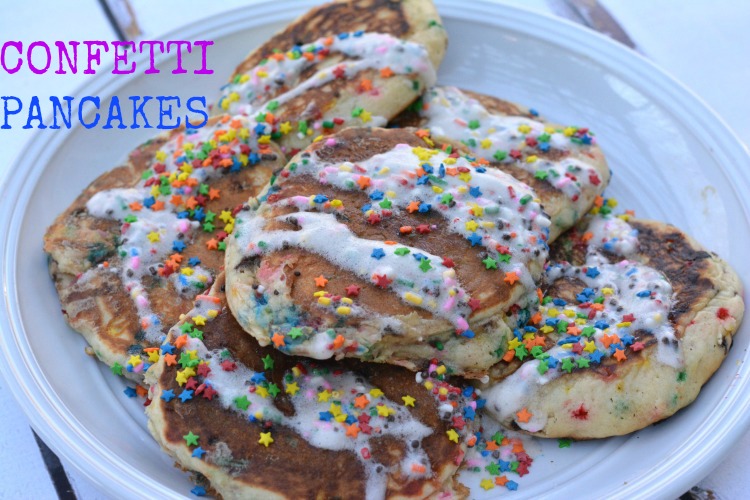 A few years ago, my cousin got diagnosed with Celiac Disease. Since then, she has to be very careful what she eats and specifically she must eat Gluten-Free products. It has been a challenge the last few years to find products that she can eat without getting sick. That is why I was glad to find out about Krusteaz and their brand new Gluten-Free line.
Krusteaz, one of America's favorite brands of baking mixes, has developed a brand NEW line of gluten-free baking mixes that delivers on taste and is just as satisfying as their traditional counterparts. From moist and flavorful pancakes and blueberry muffins to subtly sweet cornbread and delectable brownies, there are mouthwatering options for everyone at your table.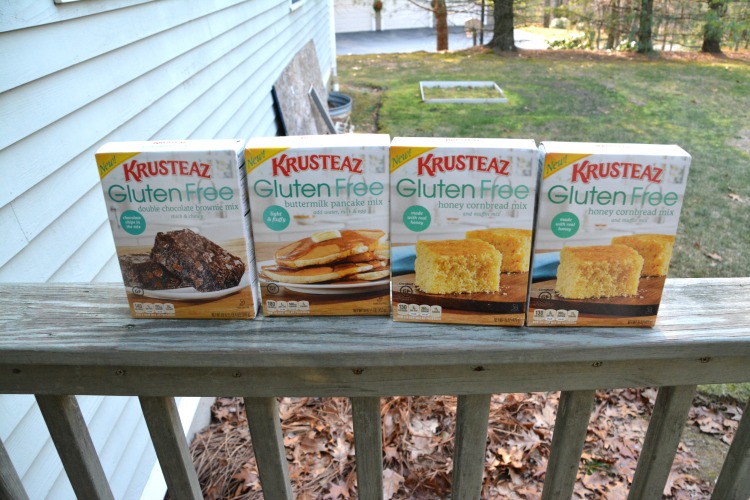 Some of their new products include Gluten-Free Buttermilk Pancake Mix, Gluten-Free Blueberry Muffin Mix, Gluten-Free Honey Cornbread and Muffin Mix,  and Gluten-Free Double Chocolate Brownie Mix. I have tried all of these products and they are delicious. All of these products bear the Whole Grain Council's Whole Grain Stamp, which guarantees a half of serving of whole grains per serving. These products are available at most major grocery chains in the baking and pancake aisle.
Since receiving these products, I was asked to come up with an original recipe for the Krusteaz Bakeoff that is happening right now. I decided to use my family's favorite, the Gluten-Free pancakes and come up with my own twist! I hope you enjoy my recipe and be sure to check out Krusteaz for Gluten-Free, delicious, and flavorful food products today!
Confetti Pancakes-(makes 9 pancakes)
Ingredients: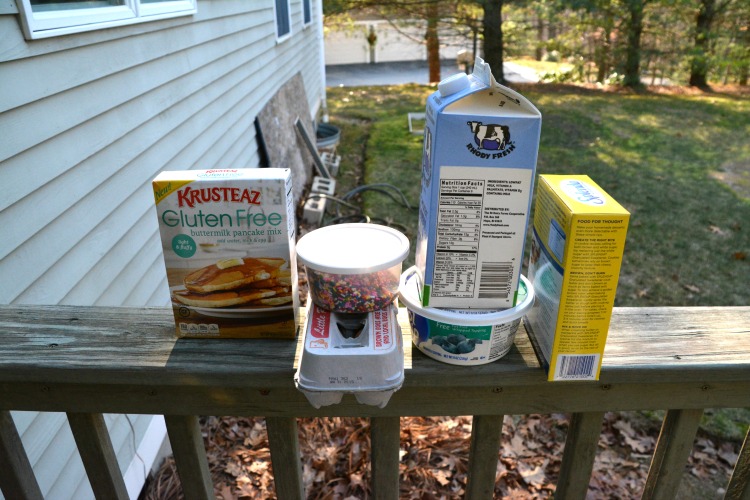 -1/2 teaspoon Vanilla Extract
-1 1/2 cup  Krusteaz Gluten-Free Pancake Mix
-3/4 cup oil
-1/2 cup powdered sugar
-3/4 cup water
-1 cup dry white cake mix
-2 eggs
-3/4 cup milk
-lots of sprinkles
Directions:
1. Mix Pancake Mix and Dry Cake Mix. Preheat stove to medium heat.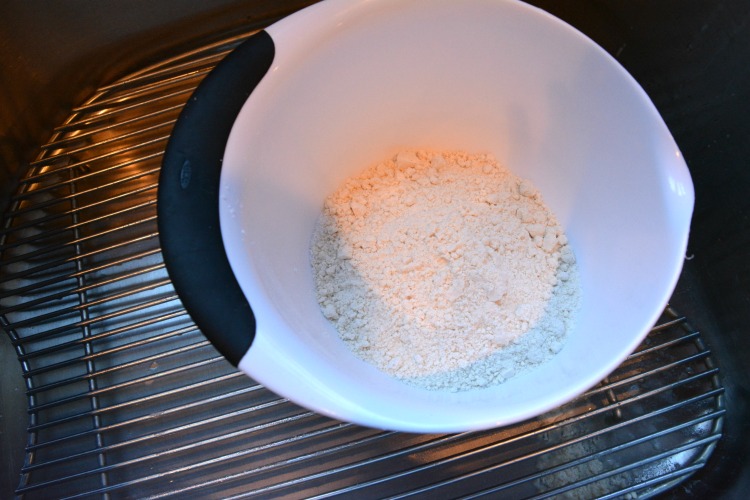 2. Add in oil, eggs, water, milk and  vanilla extract to the dry mix above.
3. Put in lots of Sprinkles.
4. Take 3 TBLS of mixture and put onto hot griddle. Cook for about 2 minutes on each side before flipping. Make 8-9 pancakes like this.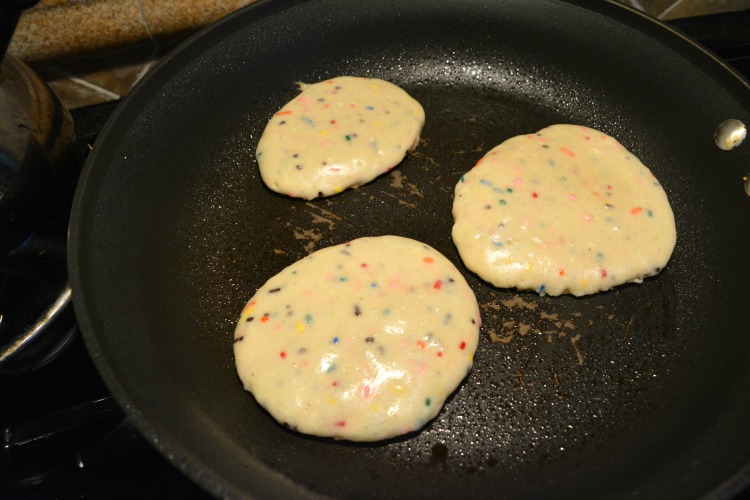 5. Once done, set aside and make your frosting for the pancakes.
Frosting topping: Add 1/2 cup milk with 1/2 cup powdered  sugar and 2 TBLS cool whip. Stir very well to the consistency you like. Top over all the pancakes. Decorate with more sprinkles and enjoy!