*I work with Hasbro. All my opinions are my own and not swayed by outside sources.*
Are you all ready for the holidays? Do not fear if you are still far away from being done because Hasbro has you covered. Hasbro is a local Rhode Island company to me, but with huge products that will please any little toy fan, all across the country!
So here are a list of some great Hasbro toy ideas for the little one in your life:
1. My Little Pony Friendship Rainbow Kingdom Playset
**Welcome to the world of My Little Pony, a place filled with the magic of friendship. With imaginative playsets, colorful pony friends, and fun accessories for hairstyling and dress-up, girls can create the world of My Little Pony at home! Now you can explore the kingdom with Princess Twilight Sparkle and unlock surprises with secret keys.
Princess Castle Playset:
My Little Pony Princess Twilight Sparkle is a princess pony best known for spreading the magic of friendship wherever she goes. Now she has her very own kingdom as the princess of friendship, and she can't wait to share her kingdom adventures with you. Princess Twilight Sparkle and her fun pony friends (each sold separately) can soar down the twisty pony slide in the pony slide car, or swing through the air in the castle's royal swing. **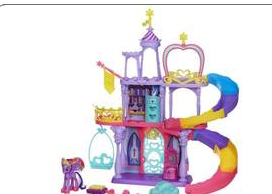 2. Nerf-N-Strike Elite Precision Target Set
**Test your accuracy with the Precision Target Set! The set includes everything you need for target practice: a Firestrike blaster, a target, and 10 Suction Darts in 2 different colors. Just stand up the target or hang it from a door, and take aim with the light beam when it's your turn. Your Suction Darts stick to the target, so you can see your accuracy improve with each shot! Sharpen your dart-blasting skills alone or take on a friend in a suction-dart showdown. Either way, you'll become a sharpshooter with the Precision Target Set!**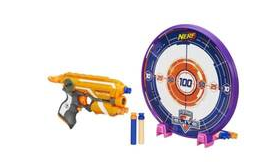 3. Playskool Heroes Transformers Rescue Bots Optimus Primal Figure
**Give your little hero a robot that will stomp, chomp, and roar to the rescue! This electronic Optimus Primal makes lights and robot sounds and says phrases in robot mode. But when the battle calls for some dino power, he converts automatically to T-Rex mode! Your little guy can press his smokestacks for real chomping action, watch his lights, and listen to his dino sounds! The figure has a rescue drill for big-time saves that works in either mode. There's no limit to the electronic Transformers action with this robot-dino hero!**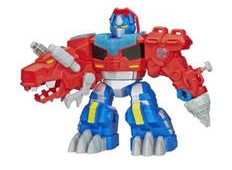 4. Star Wars Command Star Destroyer Set
**Create battles and destroy armies with the Command sets! This Star Destroyer set includes a force of 3 obedient Stormtrooper figures and a Darth Vader figure to lead them against anyone who dares to challenge Imperial rule in the remote-controlled Star Destroyer vehicle. With 3 Rebel Soldiers under the command of your exclusive Luke Skywalker figure, will the rebels be able to strike back against the Empire? They'll have to dodge the Energy Blast Balls that the Star Destroyer fires! Take charge and command your battle with the Star Destroyer set!**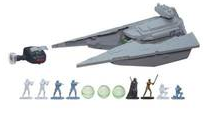 5. Taboo Buzz'd Game
**It's the popular Taboo game, the laugh-out-loud game of forbidden words. The Taboo Buzz'd game is an electronic, hand-held party game that's easy to play, auto scores for you, and it all comes in one handy unit. Get your team to guess as many words as you can while you race against the clock, but if you say a Taboo game word, the other team will hit the buzzer and your team loses a point.
Game of Unspeakable Fun:
Get your friends and family together for Taboo Buzz'd, the fast-paced, electronic party game. The aim of the game is to get your team to correctly guess the word at the top of the screen of the game unit. You can say anything you want to get your teammates to guess the secret word – except for the words on the screen. Race against the clock as your team tries to guess as many words as it can to earn points. Earn points for each clue guessed, but if you say one of the Taboo game words, the other team hits the buzzer on top of the electronic unit and they can earn a point.**
**The special edition color of this Ultimate Oven commemorates the 50th anniversary of Easy-Bake cooking fun! You'll whip up amazing goodies with this Easy-Bake Ultimate Oven. Make 12 chocolate chip cookie bites with the delicious mix included and serve them to your friends! Just mix it, bake it and enjoy it with your amazing Easy-Bake Ultimate Oven! Oven comes with baking pan, pan tool, chocolate chip cookie mix and instructions Ages 8 and up. Easy-Bake and all related characters are trademarks of Hasbro.**
Be sure to visit your local Toys R' Us and visit Hasbro online for all these great holiday offerings.