I just came back from seeing Into the Woods. After many months anticipating this movie, I have to say that it is one of my favorite movies of 2014. I took Hayley (age 6) and she is begging to see it again this weekend.  Disney took one of my favorite Broadway musicals and made an absolutely ingenious movie out of it. I don't want to tell you too much but GO SEE IT! Trust me, you will thank you me later!!

INTO THE WOODS is currently nominated for 3 Golden Globes including Best Picture, Best Actress Emily Blunt and Best Supporting Actress Meryl Streep.
Here are some INTO THE WOODS facts: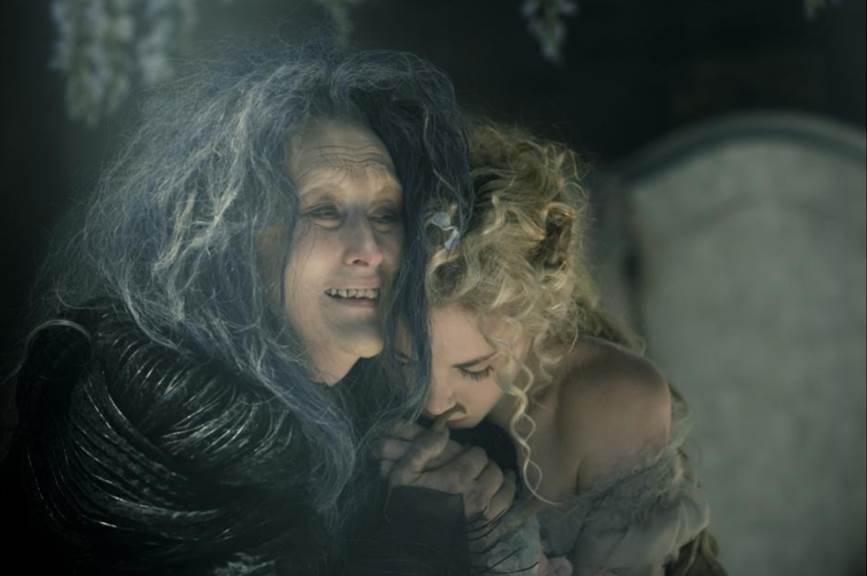 FILMMAKING FACTS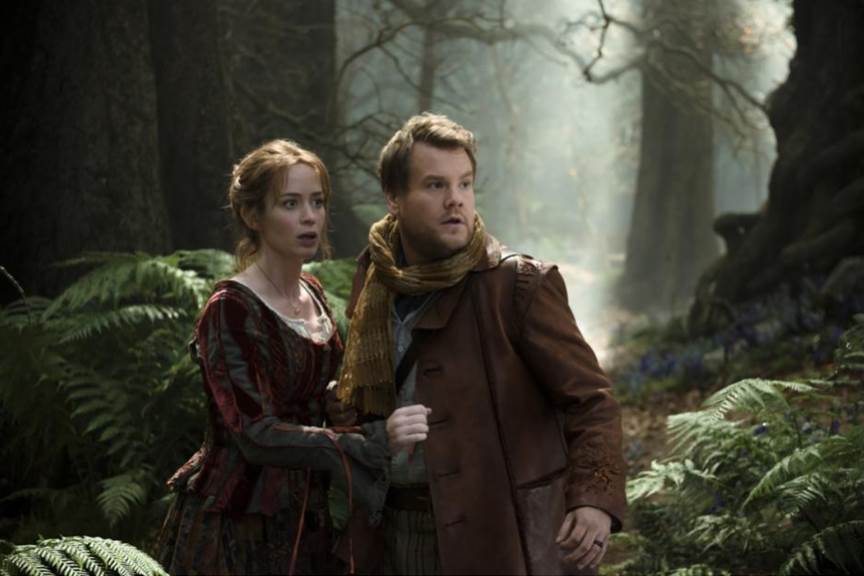 Production on "Into the Woods" began in September, 2013 at Shepperton Studios and on
locations throughout England.
Stephen Sondheim has received eight Tony® Awards, more than any other composer in
history. He has won seven times: Best Music and Best Lyrics for "Company" (1971); and Best
Score for "Follies" (1972), "A Little Night Music" (1973), "Sweeney Todd" (1979), "Into the
Woods" (1988) and "Passion" (1994). His eighth honor was a 2008 Special Tony Award for
Lifetime Achievement in the Theatre.
The foundation of the Woods set, built on Stage H at Shepperton Studios, was made up of
2,000 tons of soil, over 600 ferns, acres and acres of ivy and countless pallets of moss and      turf.
95 percent of the trees used on the Woods set were real trees, which included 30-foot pine
trees and hundreds of 25-foot oak tree branches, the leaves of which had to be removed and replaced with artificial ones (so they would last longer). The remaining five percent were full-sized whimsical trees constructed from plaster.
There were four cows cast to play Milky-White. Their names were Tug, Diamond, Two Fold
and Pearl.
Rapunzel's hair in the film is 20 feet long. The braid is made from real hair and weighs
almost six pounds.
The music for the film was pre-recorded over a two-week period at Angel Studios in London
with a    56-piece orchestra, composed of some of the best musicians from the London
Symphony Orchestra and London Philharmonic.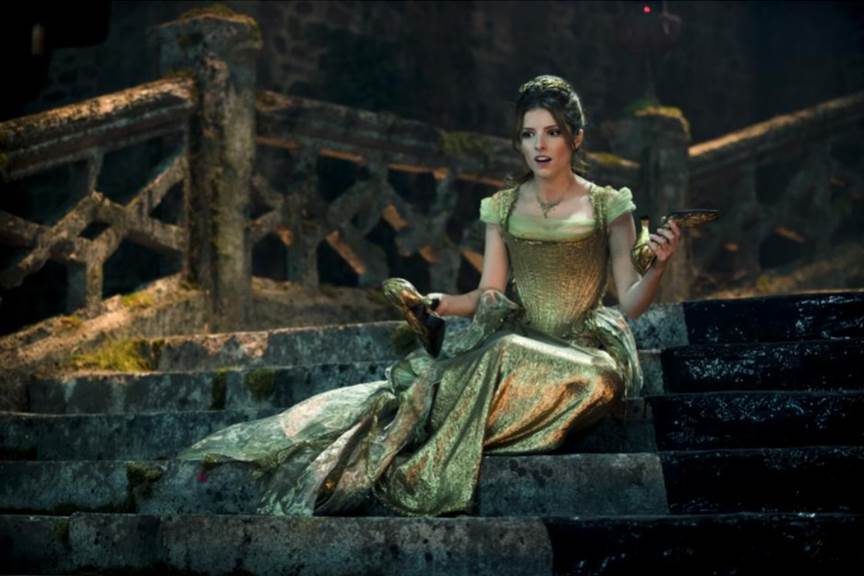 Go see INTO THE WOODS this weekend and then go ahead and download the soundtrack on iTunes because it is just that good. Enjoy!