**This shop has been compensated by Collective Bias, Inc. and its advertiser. All opinions are mine alone. #ExtraGumMoments #CollectiveBias**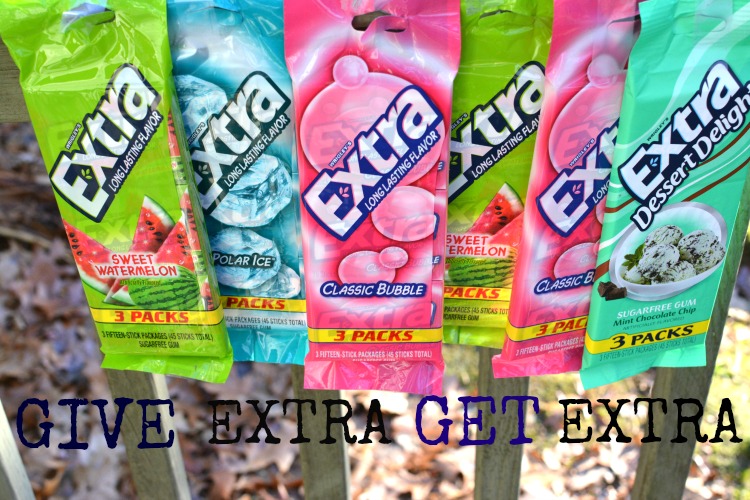 My life as a mom of three has absolutely been chaotic these days. Between working two jobs and trying to take care of three kids, I am totally spent by the end of the day. However, things have gotten more easier for me since I enlisted my babysitter, of the last three years,  to increase her hours. I was not able to able to do the things I needed to get done so I called in Sam for reinforcement. Sam has been with us for quite some time part-time, and now she is with us upwards of 40 hours. I am now able to do both of my jobs and take care of my kids better and more efficiently. Since Sam is the rock that holds my family together, I thought it was important to 'give extra' to her, to show her how much I truly care.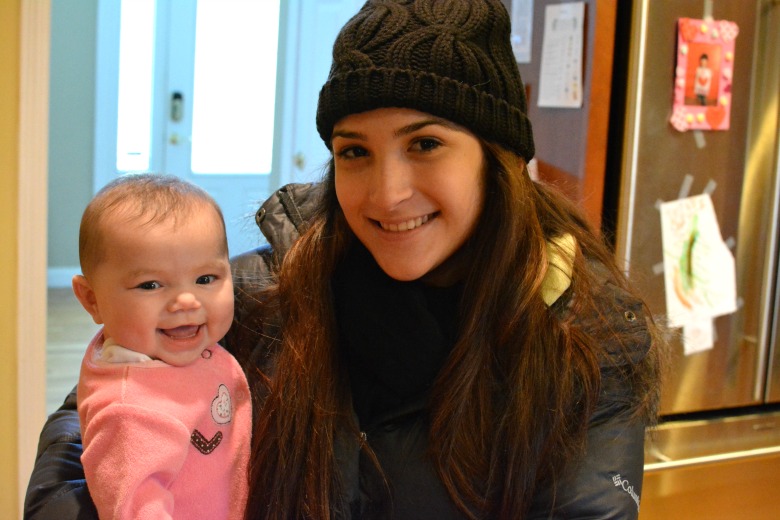 Sam is the most genuine, warm, heartfelt, and simply amazing person. Hayley, my 6 year old, cherishes her and looks up to her, while Zane always asks when Sam is going to come over. While I am their mom, I partly think the kids are who they are (being fantastic children) thanks for Sam mentoring them. It is important to me, that I show Sam just how much she means to my family. Without her, our family would be completely lost!
Since she is an addict of Extra Gum (as am I), I thought it would be fun to create some fun Thank you gifts to her for being such a special person and a true member of our family. The first idea was completely Hayley's idea. I take no credit for it at all. Hayley mentioned that she personally would like to give thanks to Sam so she wanted to write a big Thank you note and put it on poster board.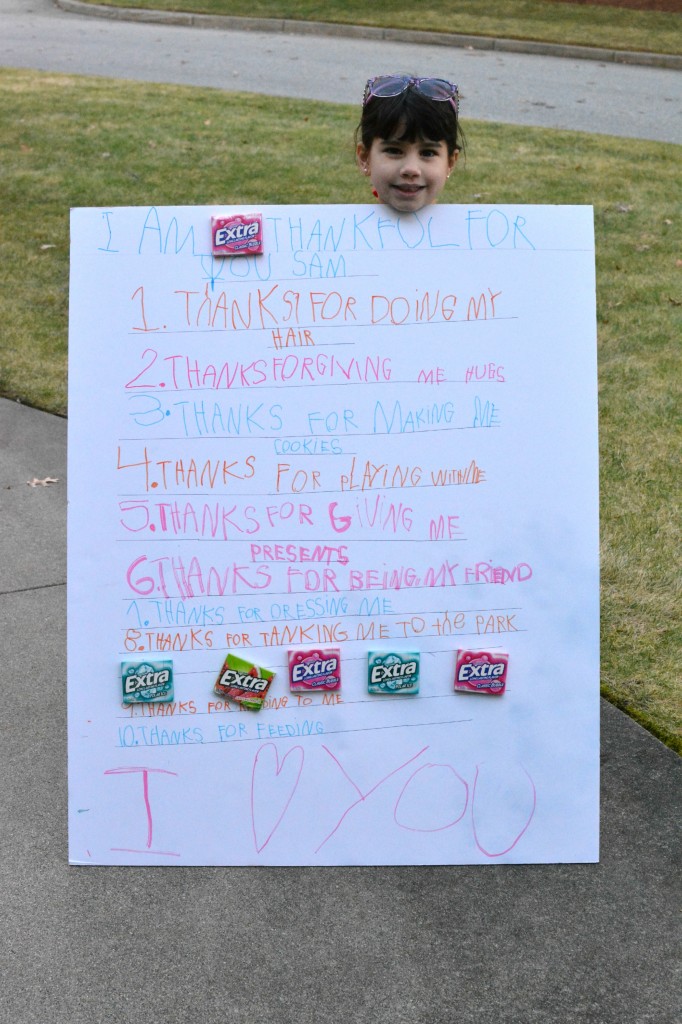 She wanted to write it herself and come up with all her thankful ideas without me helping. So we sat with a plain, white board and Hayley spent about 90 minutes writing out what she is thankful to Sam for. Not only was it ingenious but I was tearing up seeing her list. We made it extra special by adding in her favorite types of Extra Gum to her poster. We are saving this for her birthday in a few weeks, but we know she will really love it. After all, it is a handcrafted idea and shows just how much Sam is loved by my daughter.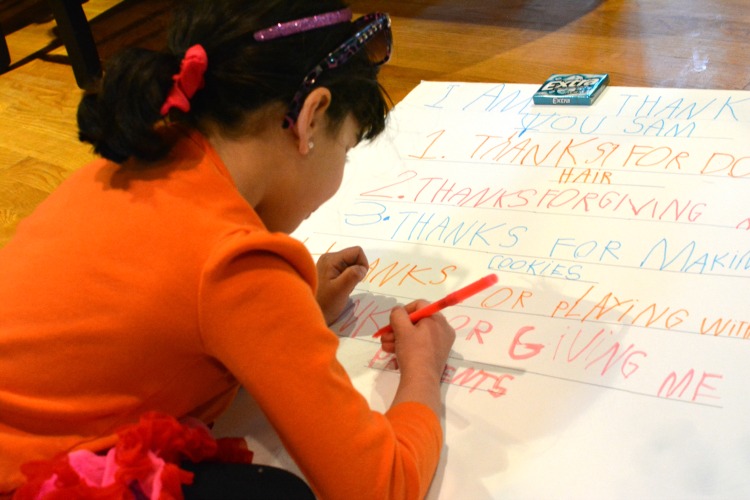 I can take no credit in this "Give Extra" idea but I think it would be a great way for anyone to showcase their love to a friend or family member. It is easy to do and allows your kids to have some fun in the process, while being creative. I am pretty sure Sam will tear up reading all the great Thank you items Hayley put on her list.
The next idea I had was to create an "Extra Special Tree". Sam loves being in the outdoors so I thought this would be right up her alley. She has been an outdoors person for quite some time and loves taking the kid on nature hikes. They always spend time talking about the various trees and flowers, so this I knew would be a gift she cherishes.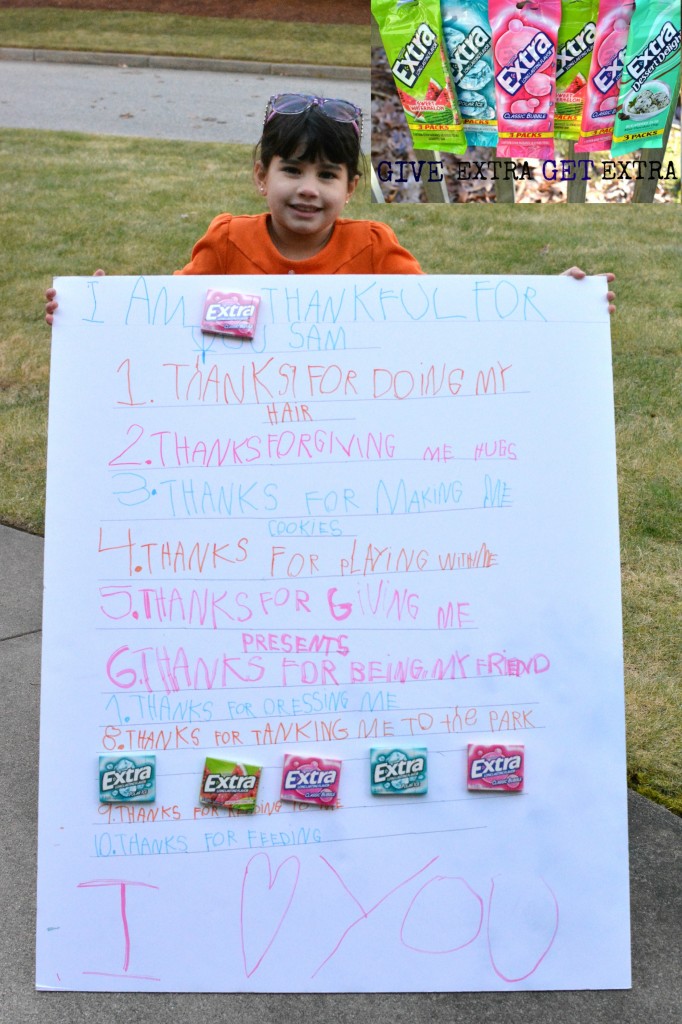 Supplies needed to make your "Extra Special Tree":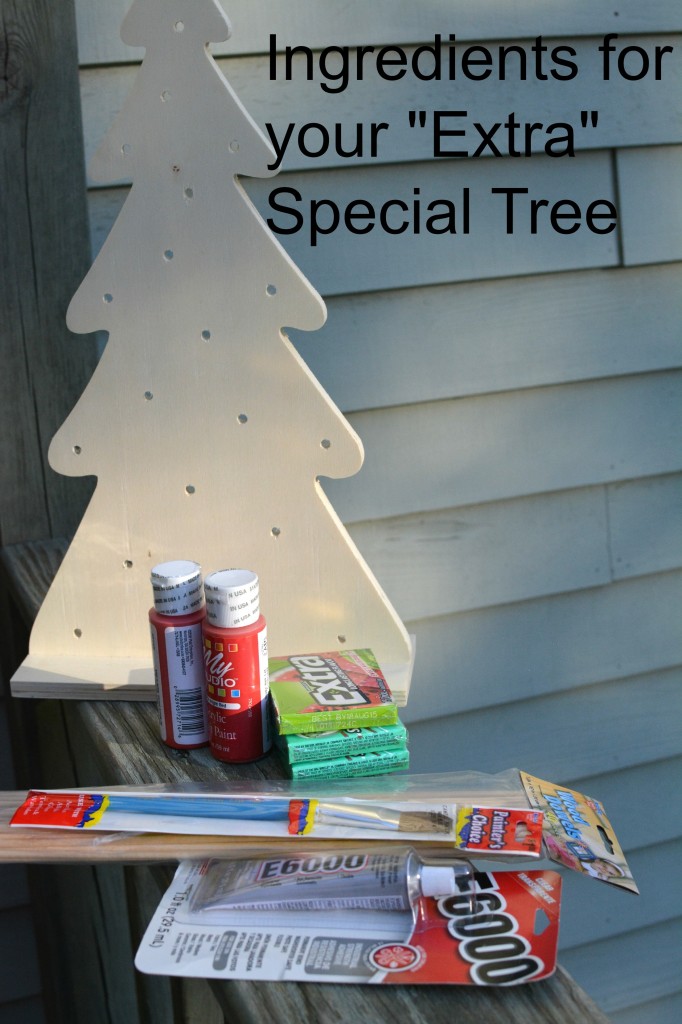 – 1 box of any flavor of Extra Gum
-glue  ( I used the heaviest glue I could find)
-wooden sticks
ree wooden product display (found in Walmart or Joann Fabrics)
-red paint and paintbrush
Directions:
1. Paint the tree display using a thick paintbrush. We chose to paint it red as this is Sam's favorite color.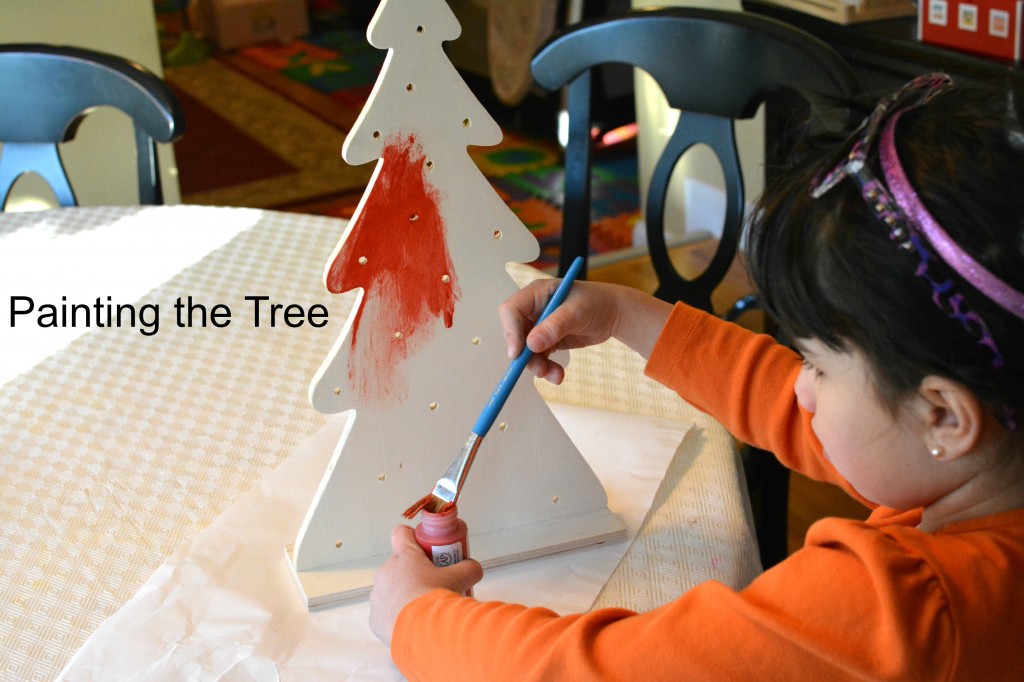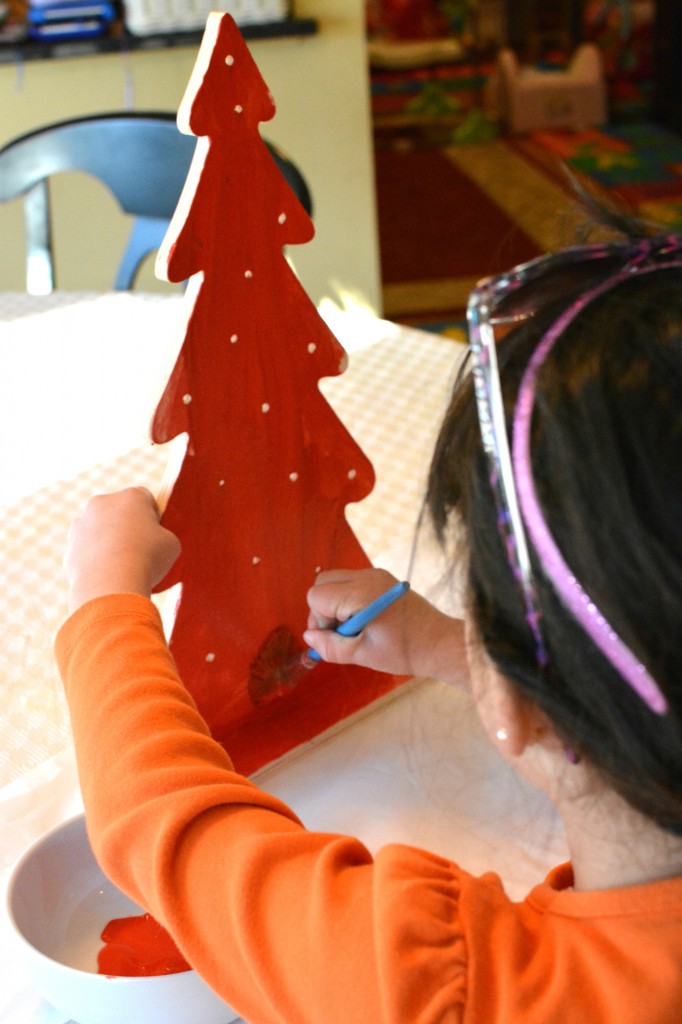 2. Put the wooden sticks through each hole of the display and push them through.
3. Use heavy duty glue and stick a package of Extra Gum on it. Line the tree the ways you want with your Extra Gum being the main focus.
For this project, you can use any display you would like and create an Extra centerpiece. Your recipient can chose to keep their centerpiece the way it is, or take the package of gum off and enjoy all the different Extra flavors.
Of course, I would be remiss if I didn't show you what I gave out this past October for Halloween. I know it showcases the dental geek in my but what can I say- this dentist LOVES Extra gum and recommends it to family, friends, and patients.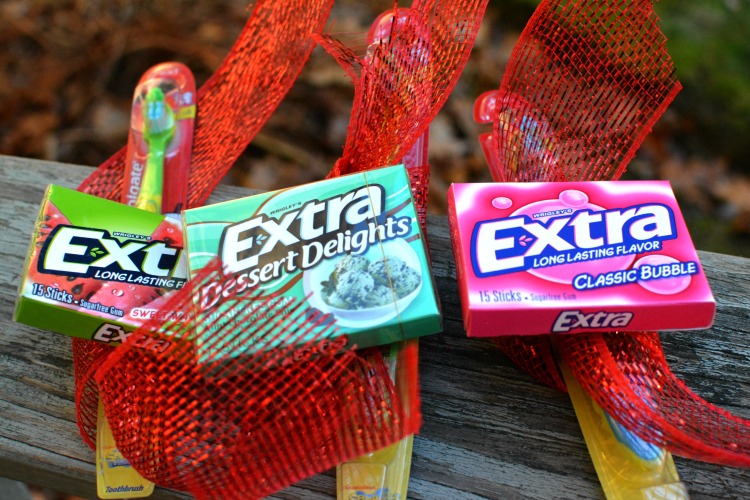 I am so glad we had the chance to show Sam just how loved she is in our family. A lot of time life gets in the way and we all become busy. We should all slow down and show people how much we care and how much we love the ones around us. After all, you truly never know what tomorrow will bring so show them the gift of love today!
How do you show your thanks to that special VIP in your life?