Last year, I went to a Tastefully Simple party and it was divine. They have such fabulous ideas for food, drinks, and other related items. I remember at the party last year, I bought a chocolate sauce that was seriously to die for! While you can definitely host a party for Tastefully Simple, you can also order all their items online for the holiday season.

At Tastefully Simple, their motto is simple-Simple, Delicious, and Fun! With over 80 foods and gifts, they have something you and your family will love. Some of their items include soups, seasonings, breads, cake mixes, dressings, dips, popcorn, and more! They have a wide assortment of categories including beverages, desserts, sauces, snacks, and more. They also have priced items for under $30, as well as under $15, for your perusing pleasure.
Here are some of my Tastefully Simple favorite products for this holiday season: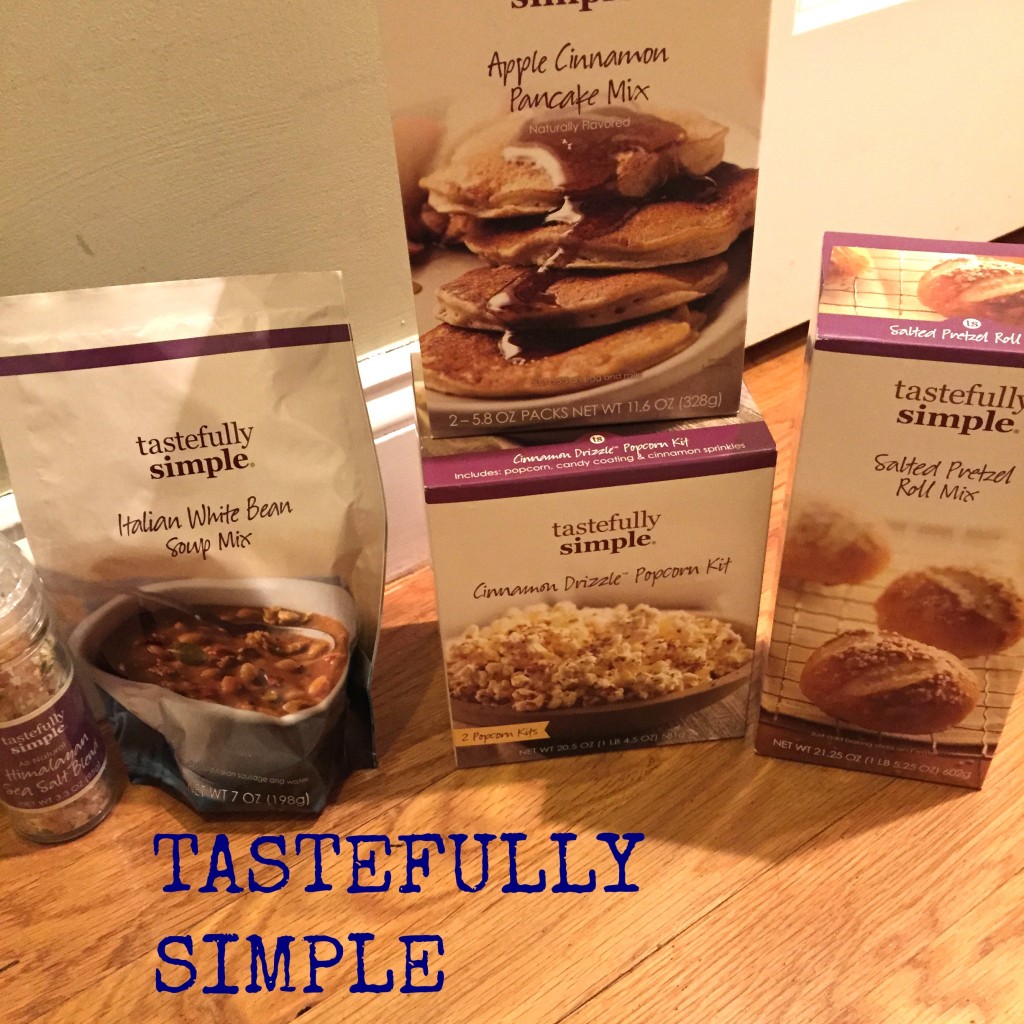 Salted Pretzel Roll Mix 
Italian White Bean Soup Mix 
Himalayan Sea Salt Blend 
Gluten-Free Apple Cinnamon Pancake Mix 
Cinnamon Drizzle Popcorn Kit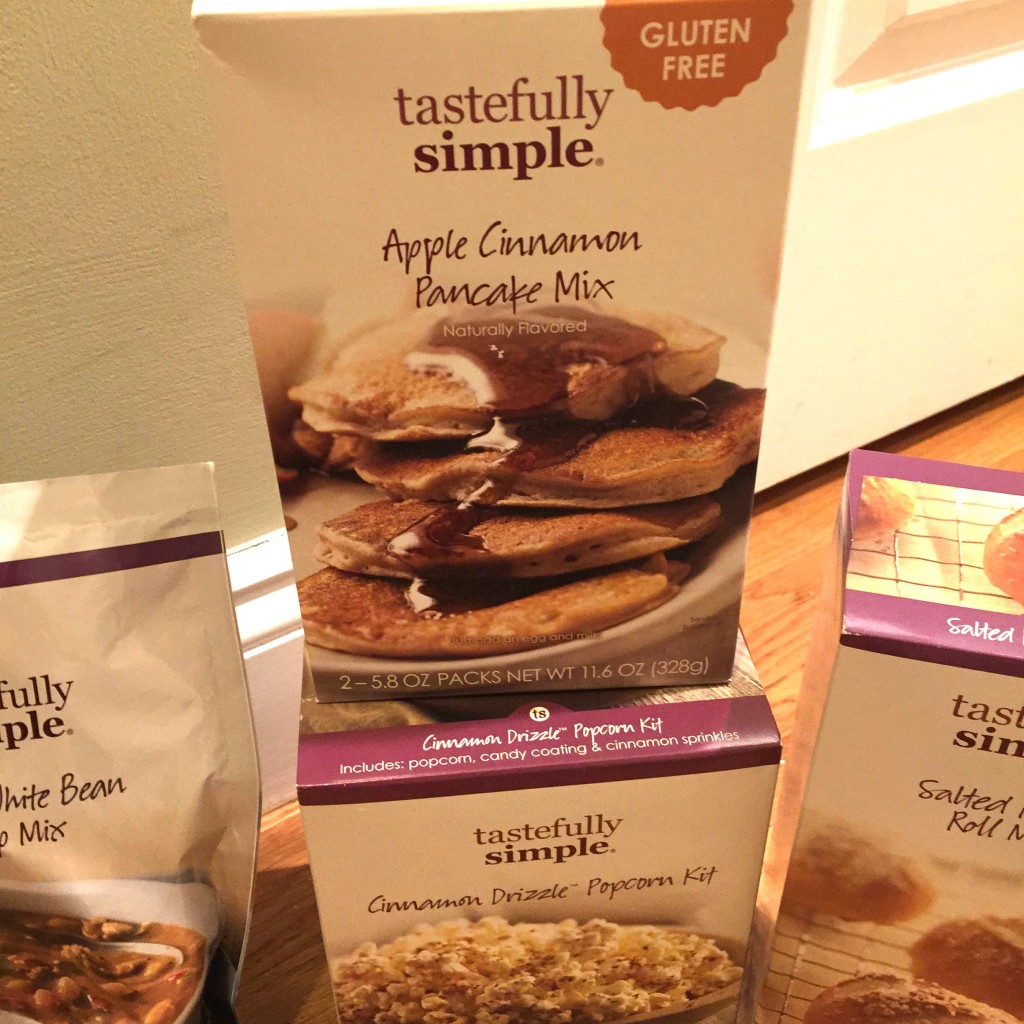 And you know pumpkin will be hot this holiday season!
Pumpkin Patch Bread Mix 
Pumpkin Spice Cheese Ball Mix  
I personally tried all of the following products and while all of them were delicious, my favorites were definitely the Gluten Free Apple Cinnamon Pancake Mix and Salted Pretzel Roll. Tastefully Simple make it very easy to cook their foods and serve fresh for the holidays. Do not worry about spending all that time in the kitchen, because with their packaged foods, you will be sure to have a delicious snack or meal, delivered piping hot to your kitchen table. Oh, and I have to add that I am addicted to the Himalyan Sea Salt Blend. I may or may not put in on everything and anything!
Be sure to check out Tastefully Simple today for all your food and drink needs this holiday season!
*I received products for my review. All my opinions are my own and not swayed by outside sources.*