*I am a Kolcraft ambassador. All my opinions are my own and not swayed by outside sources.*

By baby number three I consider myself something of a stroller expert. I've been through the fancy baby buggy that is impossible to travel with and, as gorgeous as it is, is only really good for a stroll around the block. I've had the cheap fold up single stroller, perfect for travel, where there is only one seat position, and little fingers were constantly getting pinched, and I feel like every type of stroller in between (or at least I've seen them all in use by now). When Zane was born we needed a double stroller, and went through a few versions of those. I still had one of my double strollers from when it was just Zane and Hayley when the new baby was born, but the thing was trashed (which does not bode well for the quality) and it never quite was the perfect solution for me. The side-by-side seating made it treacherous to navigate through the mall and this time I decided to find a tandem stroller that would be easier to handle.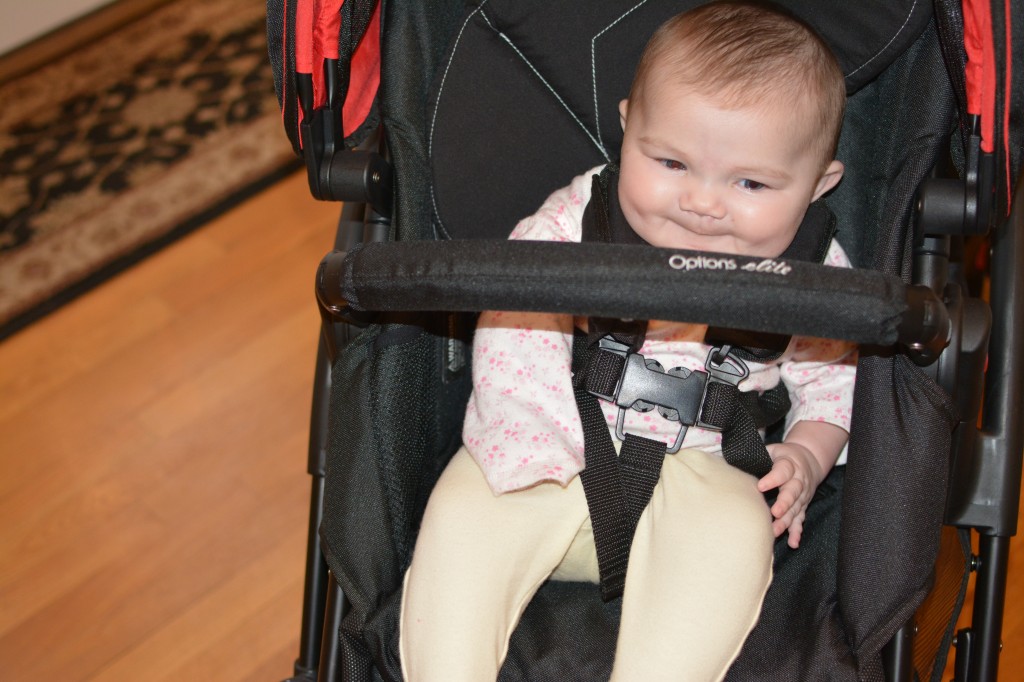 This time I went with my dream stroller the Contours® Options Elite Tandem Stroller in Red Velvet. By now I know it is worth it to get exactly what you are looking for and need to fit your lifestyle. Hey, anything that makes handling life with three little kids is worth it! This stroller is perfect for different age siblings (though can be adjusted to accommodate twins as well) and has up to seven different seating positions. It has a five-point harness but I also have the ability to transform it into a complete travel system that goes with my car seat. The swivel front wheels really help me to navigate, but the key feature for me is that the whole stroller only weighs 38lbs.! That means easy lifting in and out of my car, which I have found to be so important for something that I will be using everyday of my life at this stage.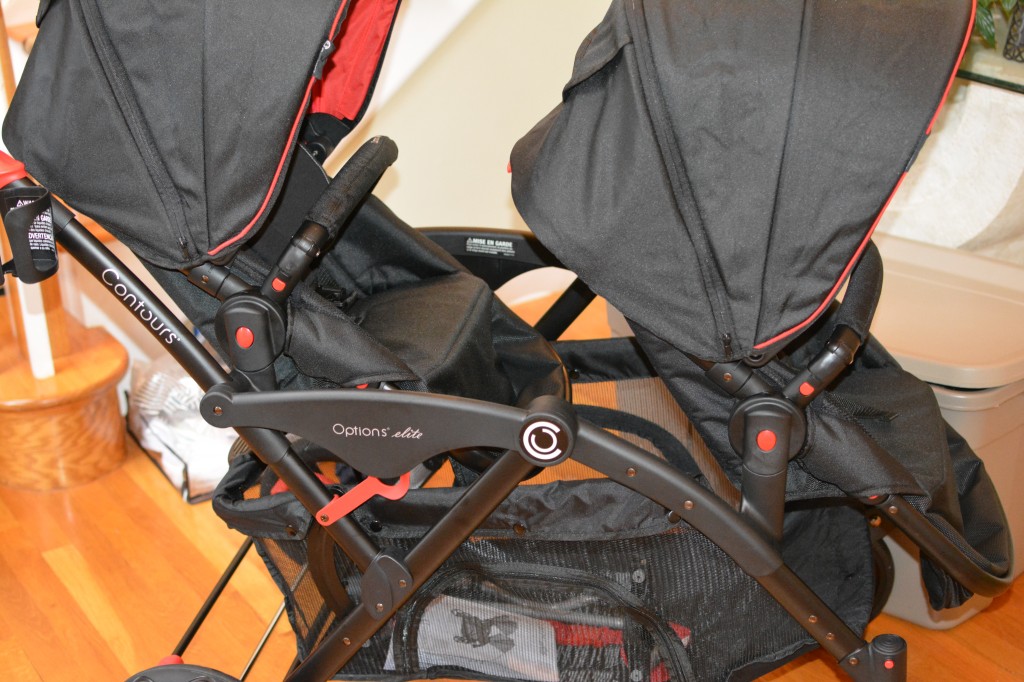 Other features I love are the huge storage basket which is critical, but even more than that the removable adult beverage holder that I can stick my water bottle in to have on hand during our long strolls. It is amazing how much strollers have improved over the years since I first had Hayley; I swear our kids are riding around in luxury vehicles these days! With the canopy that protects them from the elements, and little mesh pockets for the sippy cup or toys in their seats, the Contours Options Elite Tandem Stroller really has it all.  They are riding in style my friends, I can tell you that! They really did think about the parents with the sleek design, great controllability and that drink holder after all! Plus I know, when the kids are comfortable and happy, the parents are comfortable and happy! A win win for all!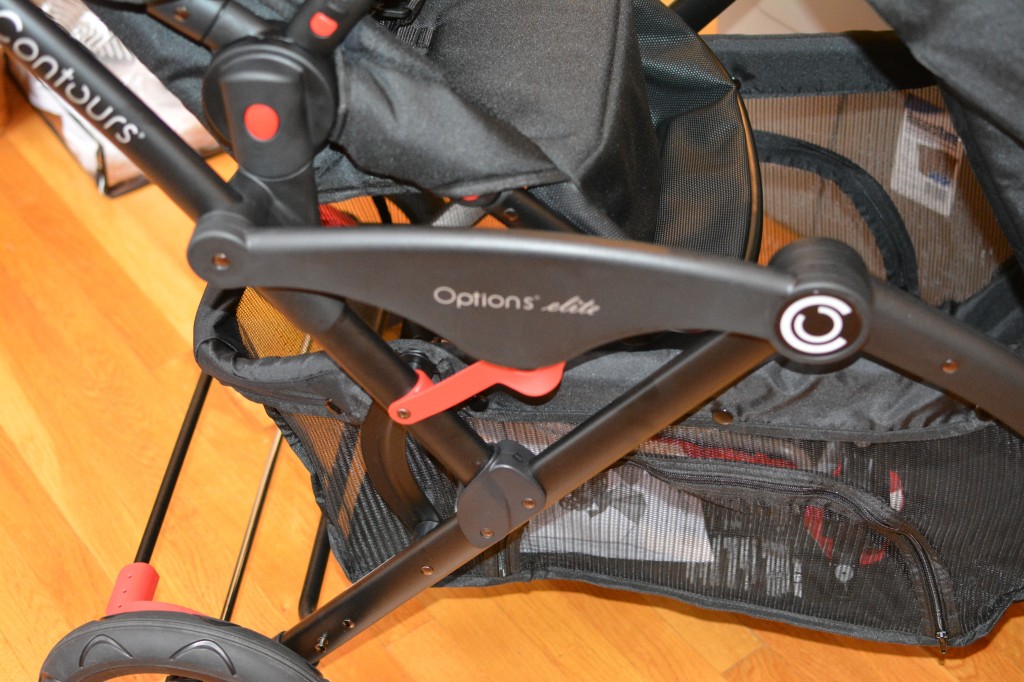 Giveaway: One winner will receive a $100 Gift Card to Buy Buy Baby. For this giveaway, visit the Contours Page and tell me what feature of the Elite Tandem you like best in the comment section proceeding the post. While the other entries are optional, I highly suggest filling them out to increase your chances of winning. US only. Good luck!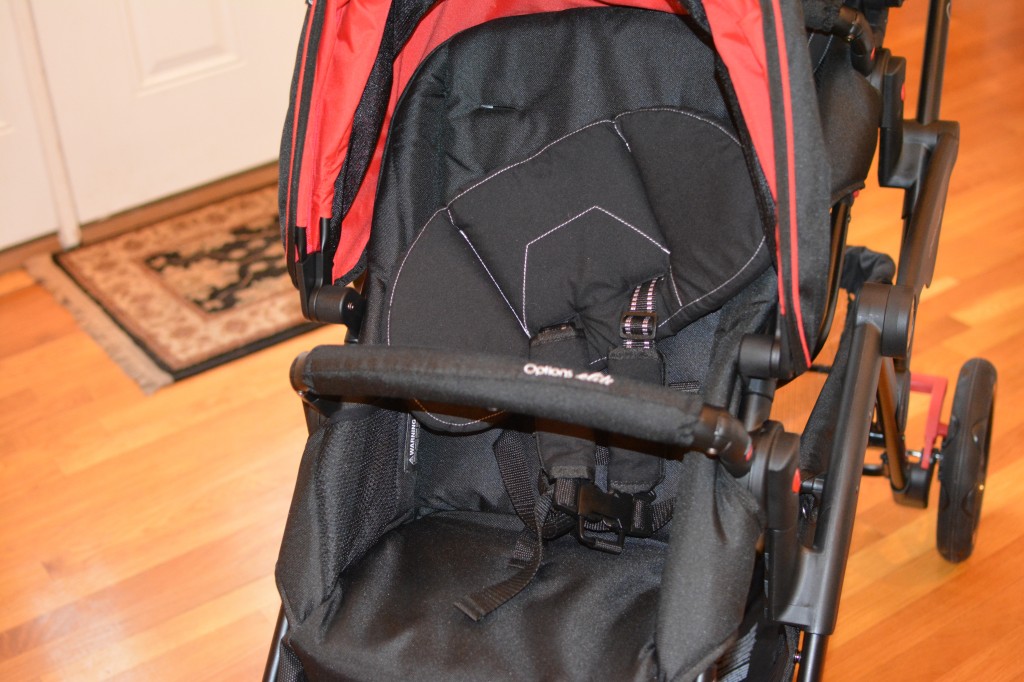 a Rafflecopter giveaway