**I participated in an In-Home Party Activation on behalf of Mom Central Consulting for Mattel. I received product samples to facilitate my party and a promotional item to thank me for participating.**
This past week Hayley turned 6! Seriously the years are just flying by. To celebrate this memorial occasion, we had a few of her good friends over for a fun filled #BarbieSecretDoor Party on her actual birthday. While she is having a birthday party in a few weeks, I thought it would be fun to honor her birthday with her favorite toys- Barbies! I told her she can have a few friends over to play with Barbies, do arts/crafts, color with Barbie books, and finally watch the great DVD, Barbie and the Secret Door.
Hayley was so excited because she has been a Barbie fan since the age of 3. You name anything Barbie and we have it from the Barbie Dream Dollhouse  to the over 20 Barbies that live in her magic dollhouse. She is also reading now and some of her favorite books are those involving Barbies. Most of her friends are 5-7 year old girls who are also obsessed with Barbies, so I thought it would be very apropro to invite them over.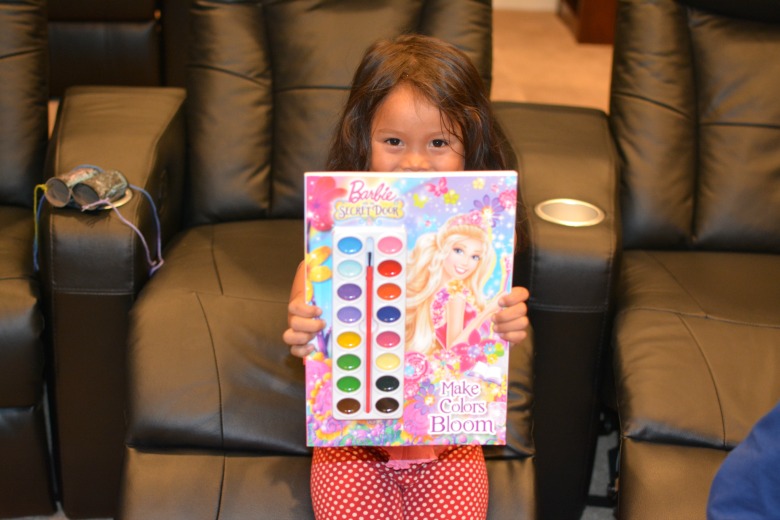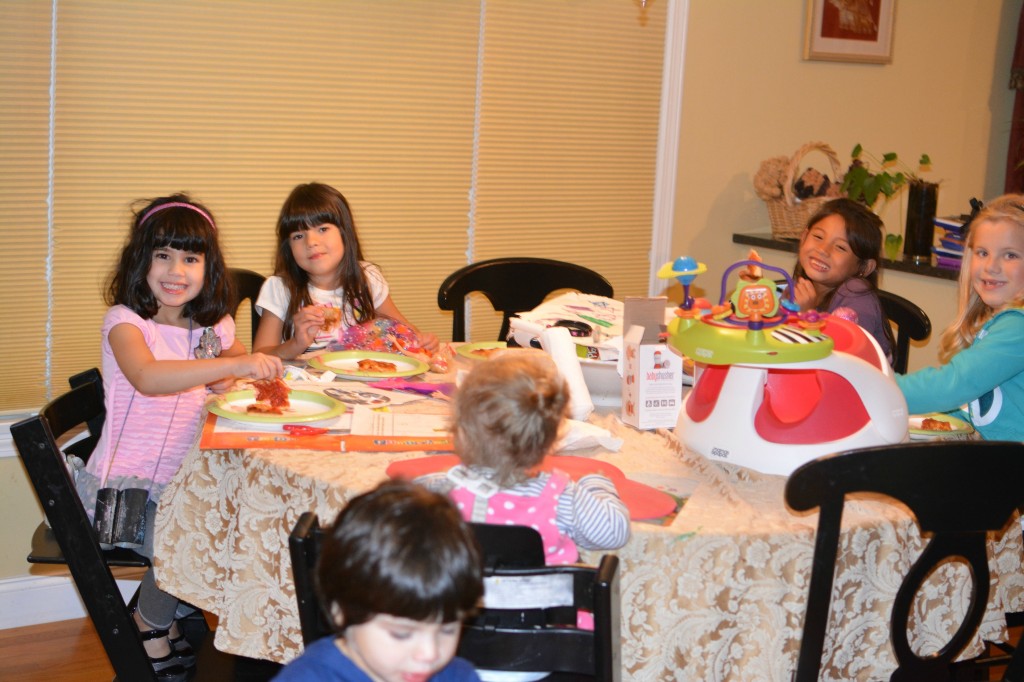 To get ready for the celebration, I ordered a Barbie cake to celebrate our Barbie theme for the day. The girls came over that day and they ate pizza, had cake, and then went on to doing the crafts including the Barbie sticker books and Barbie coloring books that we received in our  set. The kids loved doing the coloring books but they were most excited about each getting to keep a Barbie doll and having their own doll watch the Barbie and the Secret Door movie with them. It seemed like the younger kids loved the Butterfly Barbies and the older kids had a blast with the Mermaid Barbies and Sparkle Dress Barbies. Since it was Hayley's birthday, she decided to keep the beautiful Sparkle Dress Barbie since Hayley loves anything flashy!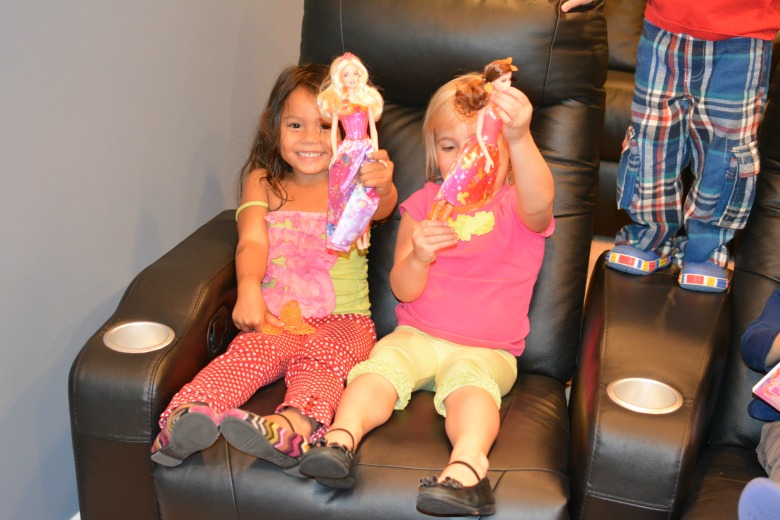 The girls played with their Barbies for a good hour and then the movie was set to begin. If you have not heard of the Barbie and the Secret Door, here is a brief synopsis: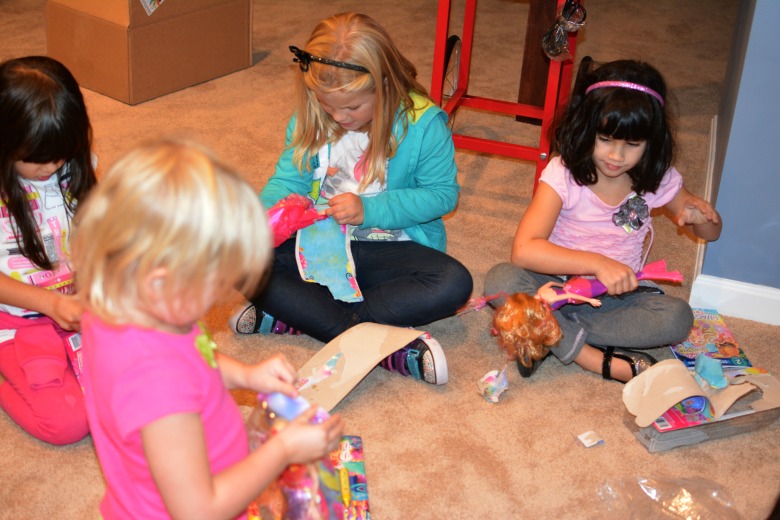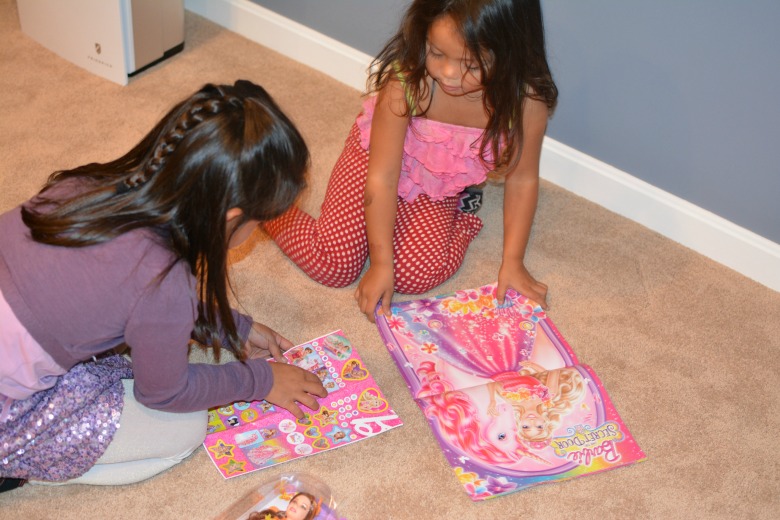 *Just in time for back-to-school, Barbie stars as Alexa in an all new adventure Barbie and the Secret Door. In this magical, musical adventure, a shy princess would rather read than perform her royal duties. Join Alexa as she discovers a door to wonderful land where she makes new friends and finds the courage to stand up for what's right.  While walking through the royal garden, Alexa™ discovers a secret door in her kingdom, much like the one in the book she's reading! She steps through the door and enters a whimsical land filled with magical creatures and surprises.  To her surprise, Alexa™ has magical powers in this world, and her new friends are certain that only she can restore magic to their land. Discover what happens when Alexa™ finds the courage to stand up for what's right and learns that the power of  friendship.*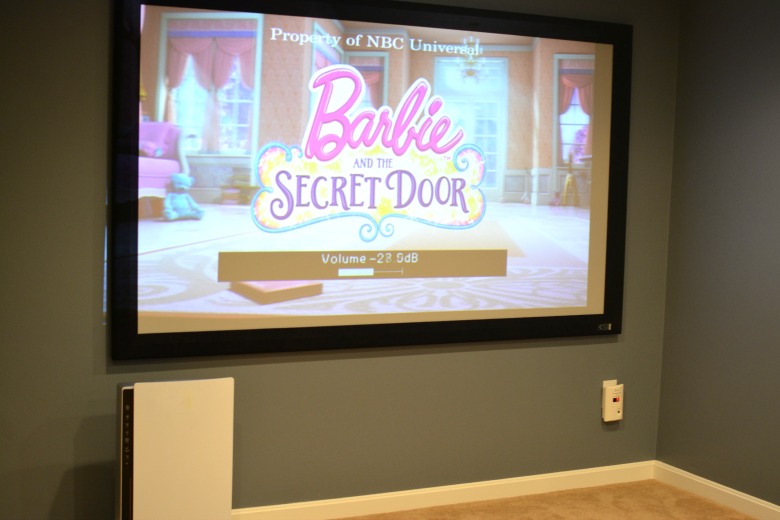 The girls sat on the couch and were absolutely mesmerized with this DVD! They did not make one bit of noise the entire movie and at the end were screaming with delight that it was one of their favorite Barbie movies! As a parent, I also loved it because there were very important lessons learned such as the value of true friendship, showing compassion towards others, and showing courage/strength for what they believe in. Hayley is a very timid girl and sometimes does not have the strength for standing up for what she believes in. This movie wonderfully showed just how important that is and made a big impact on Hayley.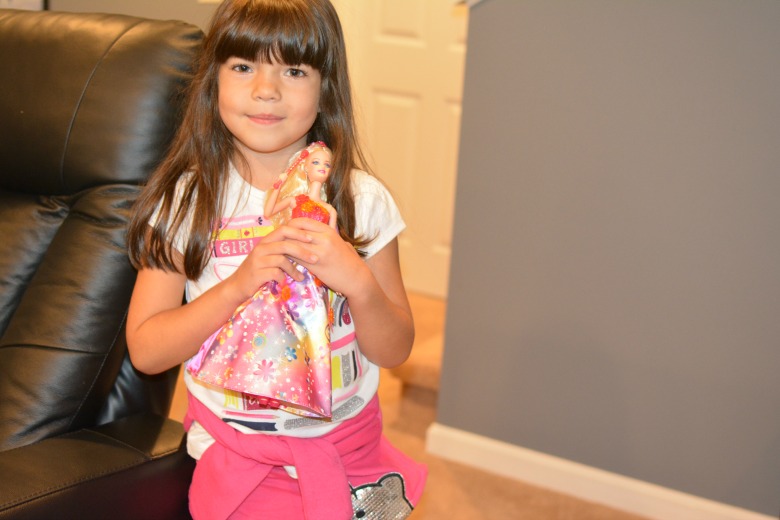 Barbie and the Secret Door is such a great movie with important lessons that come up throughout the entire movie. The visuals are beautiful and the songs/music will have your kids up and having some real dancing/singing fun.  Be sure to check out Barbie and the Secret Door today and perhaps have your own party! This DVD is available in-stores and online.