*I work with Kohl's on promotions. All my opinions are my own and not swayed by outside sources.*

As a new mom, I still have a bit of weight to lose. However, that is not stopping me from trying to be fashionable on an everyday basis. While I want to be fashionable, I have one issue- none of my clothes fit! To get me started on a new wardrobe, I turn to one of my favorite stores, Kohl's. Kohl's has just about everything and anything to make me look stylin' when I hit the town as a new mom.
I went into Kohl's  just recently at about 10 weeks after I had baby Taylor. I wanted to find clothes that were reasonable but looked great on me. I was also not looking for very tight tops, but rather loose fitting clothes that makes me look cute but at the same time, not make me look pregnant anymore. I was able to find so many great selections at Kohl's to fulfill my fall fashion needs.
First, I ended up buying leggings at Kohl's from the Lauren Conrad collection for under $20. These leggings were just too cute because they had a funky design and made me look fantastic. Also, leggings are a big fashion find this fall season and at Kohl's, you will find just about every type and style of leggings you can ever imagine for great prices. I paired my leggings with a Jennifer Lopez top that flowed beautifully. It has just enough ruffling to hide my still present belly from the pregnancy. When I paired these two items together, I not only looked great, but I felt even better!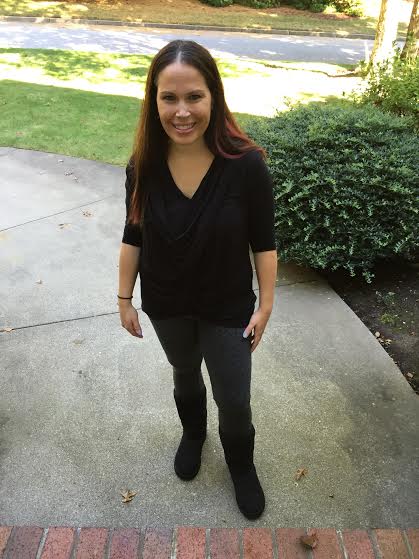 I also ended up buying a BeBop designer bohemian dress that flowed beautifully. The detailing on this dress was gorgeous and the colors of the dress really reflect the fall season. I read that a big style this year is pairing these dresses with black tights. I ended up buying tights at Kohl's too and wearing this combination together. I can tell you that I got so many compliments on this outfit and was told that I really looked thin too! Yah!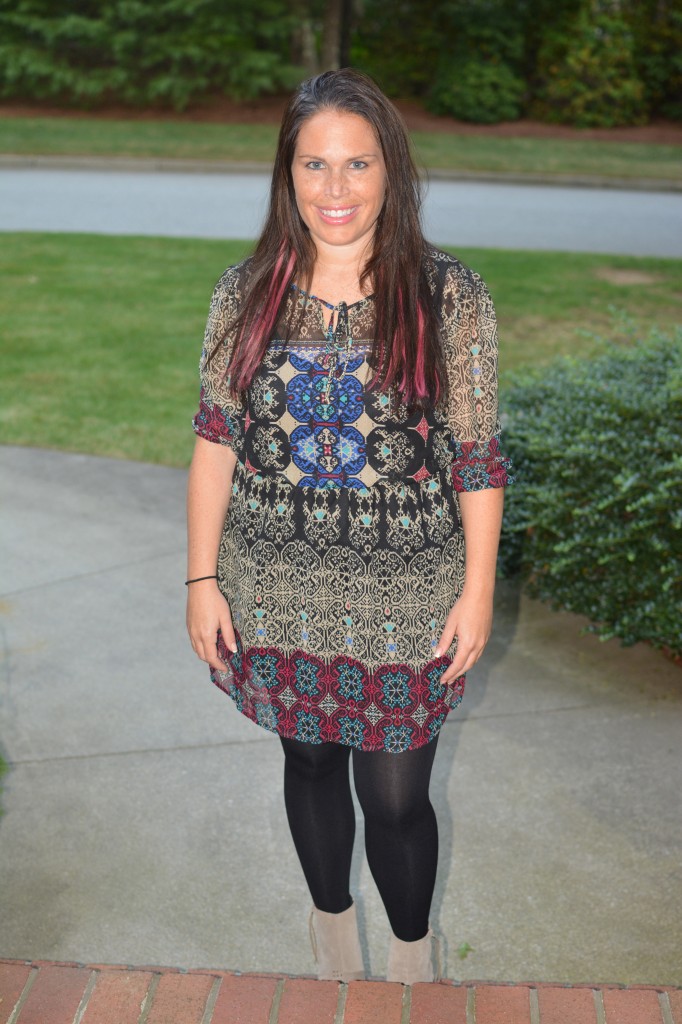 If you are a new mom like me, who is looking for some great fall fashions, look no further than your local Kohl's. You can buy online or visit their many stores across the country. Be sure to also look out for Kohl's cash, where you actually get credit to spend on future purchases. Kohl's really has us moms covered!