*I receive samples for review. All my opinions are my own and not swayed by outside sources.*
This sweet and beautiful girl is now 3.5 months old. How did that happen so fast?!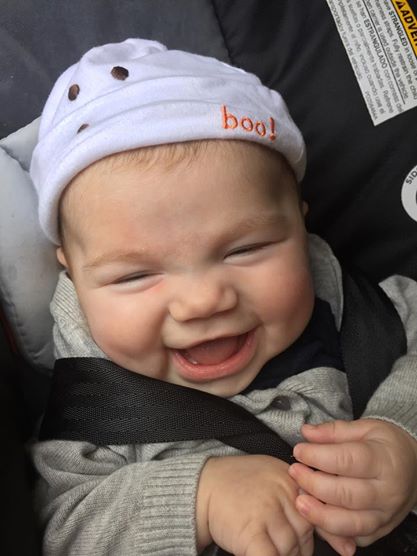 One company I turn to over and over again for all my kids is Tommee Tippee. For those who have an infant, they have superior feeding items that help transition into life as a mommy or daddy.
Here are a few holiday suggestions:
1. Added Comfort Newborn Kit– My oldest one, Hayley, had extreme colic as a baby. I noticed one way to lessen the colic was to give her bottles that were good for her tummy.  For this I turn to the Tommee Tippee Bottles especially the Added Comfort line. The Added Comfort bottle uses a patented air venting system that allows air to vent through the tube into the air space, completely bypassing the milk. As with their other bottles, the Added Comfort nipple has an easy-latch-on shape, designed to mimic the natural flex, stretch and movement of mom's breast. We have had much successes with these bottles with all of my children.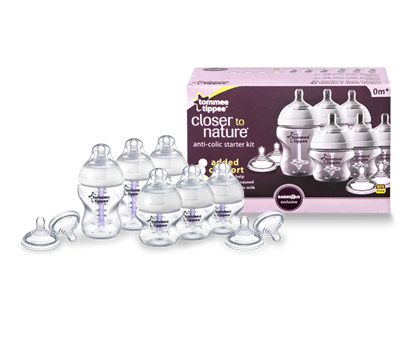 2. Pacifiers…Pacifiers..Pacifiers..– If you have a pacifier addict like I do, then the Tommee Tippee pacifiers are just for you.  They have four main types of pacifiers- day time, night time, air style, and fun style. The day time pacifiers are what we use most of the time. They come with an orthodontically approved nipple (who wants to have a bad overbite from a pacifier) and comes in different sizes starting at newborn. The night time pacifiers are actually glow in the dark. How neat is that?! The air flow pacifiers have vents in the pacifiers to prevent skin irritations and the fun style is just that fun, with different design features. 
3. The 360 Diaper Sealer– I wrote a review on this in the past, but now more than ever I use this sealer. Goodbye are the days of smelly diapers. I love this system because I don't have to push the diapers in. Simply put them in the sealer, and turn the dial. The sealer will then push the diaper in and into the pail. Ingenious concept if you ask me. 
Be sure to check out Tommee Tippee this holiday season for all their great feeding, teething, and diapering solutions!