*This is a sponsored post with The Motherhood and Energizer. All my opinions are my own and not swayed by outside sources.*
I'd had to fend off my daughter's demands to start decorating for Halloween for a full three weeks before October 1st rolled around, but once we were into October, I finally had to cave. My kids get so excited for Halloween it is all they talk about for the whole month, what costumes they will wear, who gives out the best candy in the neighborhood, who they are going to walk with, and how far we will venture. By now at least I've learned to time my costume purchase well because if you buy too early they are sure to change their mind! If you buy too late, there is nothing left on the shelves and you end up spending a fortune! I also know by now to make sure the costumes are light colored so I can spot my kids in the dark, and warm enough to wear on a cold October night in New England. (All that gleaned from past experience!)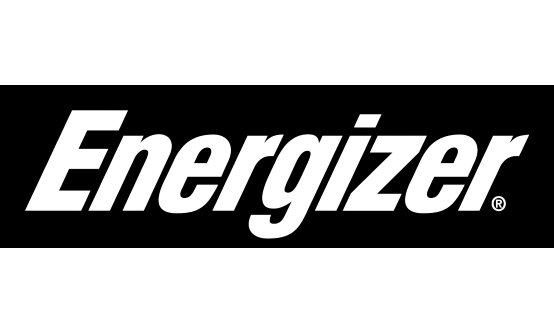 My friends with older kids tell me to enjoy Halloween now, because as the kids get older and more independent the stress levels rise. And we do love it, for now the kids walk with us the whole time, and will still let us take cute photos in their costumes. Eventually friends tell me they will want to go off on their own. I am so careful about safety as it is, and they are with me! I can only imagine how nervous I'll be when that time comes that they trick-or-treat on their own! Thank goodness for the reliability of the Energizer products that we use to keep our kids safe while we are out trick-or-treating, that give me some peace of mind. My husband sports the Energizer LED Headlight which is lightweight enough to wear around the neighborhood and perfect for keeping hands free to deal with the kids.  That way, you may hold your child's hand, while their other clutches the ever-important candy container. The headlight can even add to or be a part of a costume! Meanwhile, I always carry a flashlight, and a great one is the Energizer® LED 2 in 1 light Fusion Flashlight that is not too big, but versatile and water resistant in case it rains. It is also incredibly bright!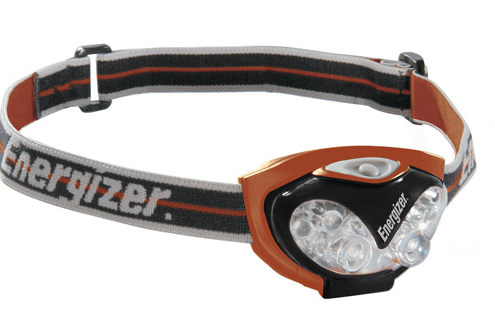 Here are a few more safety tips that Energizer recommends for Halloween safety:
Energizer Halloween Safety Tips
· Plan a trick-or-treat route ahead of time. Create a route that avoids major intersections, but does have safe crosswalks and sidewalks. If there are no sidewalks, be sure to walk facing traffic as far to the left as possible. Always look both ways before crossing any street.
· Walk, don't run. Take your time and walk; don't run from house to house on Halloween night. Use Energizer portable lights to be aware of decorations or other obstructions in yard and on sidewalks to avoid trips and falls.
· Be selective. Only visit well-lit houses and avoid stopping at dark houses. Remind your children to stay in groups and never accept rides from strangers or enter homes without a parent or guardian.
· Charge your devices. Make sure to charge cell phone and ensure that your flashlight has fresh batteries. Energizer® MAX® with Power Seal Technology is long-lasting and no leaks guaranteed*. Use your cell phone for necessary communications (and adorable photos), otherwise keep it in a purse or pocket to avoid distractions.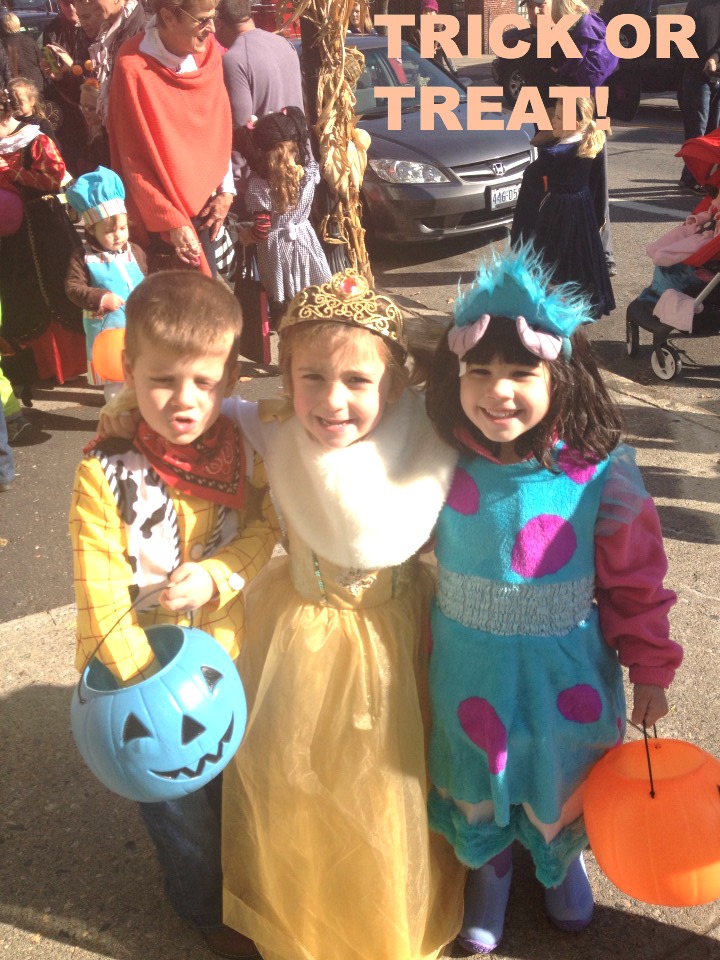 Halloween is so much fun for all of us, but I do admit one of my favorite parts of the evening is seeing them come home, dump out their buckets on the living room floor and sort through their scores. We then let them choose the ones they are going to keep and the ones they are going to sell back to my husband in his locally famous candy buy back program at his orthodontics practice. Remember, our kids have it a little tougher when it comes to the candy haul than others; we are both dentists after all!
Have fun this Halloween but be safe with the fabulous Energizer products! Safety first!