**I participated in Influencer Activation on behalf of Mom Central Consulting for Baby Mantra. I received product samples to facilitate my review and a promotional item to thank me for participating.**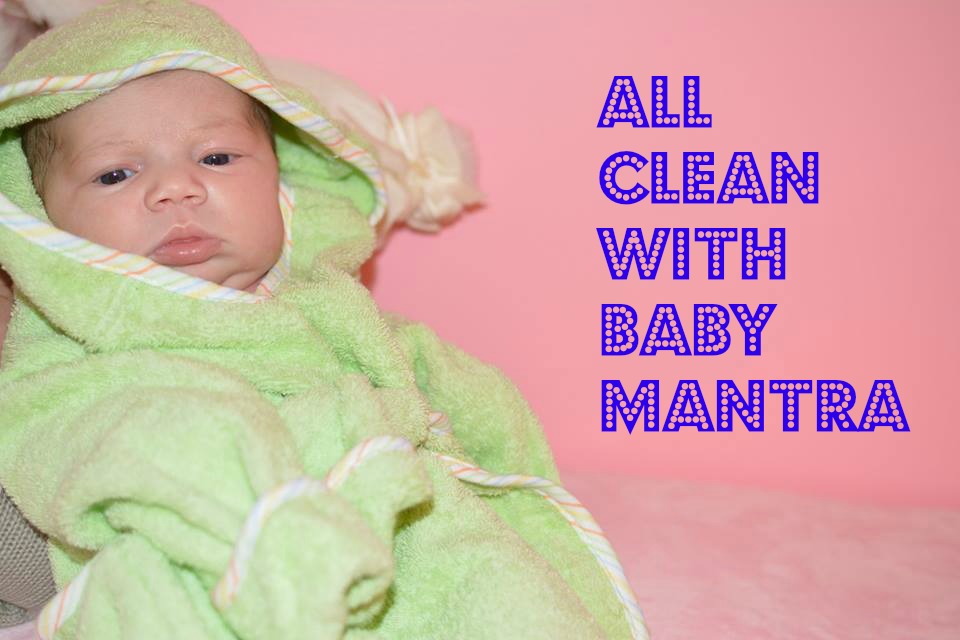 Do you know what the largest organ of the human body is? Our Skin. Our skin protects us from the elements, regulates our body temperature, and helps us sense the world around us among other things. So why would I smear toxins onto the largest organ of my kids' bodies? Who would? Well, I hate to tell you that we all unwittingly do this everyday in trace amounts in the products that we use on our children's skin.
That is why two sisters committed to a natural and organic lifestyle created Baby Mantra. They not only wanted to provide safe products to put on our children's bodies, but ones that are ethically sourced and sustainable as well. Baby Mantra is a certified natural, cruelty-free and gluten-free baby skincare line that offers environmentally conscious products from ingredients to packaging. All products are made in the U.S. and are inspired by all-natural home-based remedies.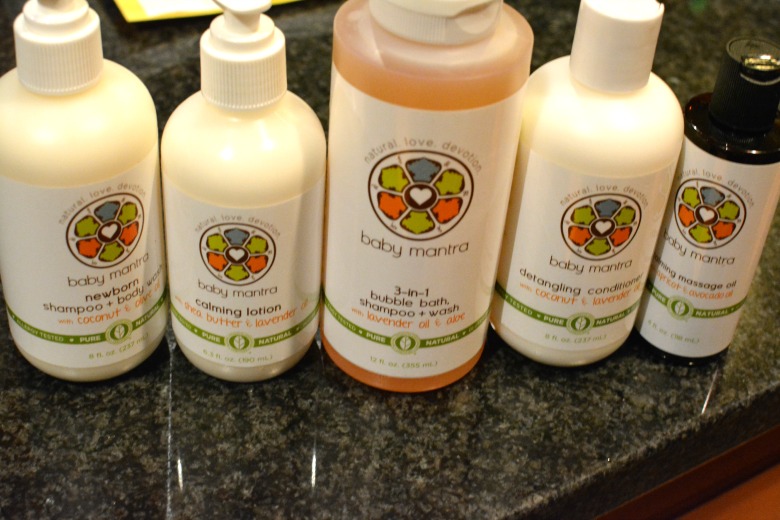 With three kids, two of whom have very sensitive skin I have to be hyper aware of the products that I use on them. Once I learned how many toxins are in everyday skin care products I began to really look at the packaging. There are tons of ingredients that are known toxins that are actually banned in Europe, yet found here in many skin care products. Scary! I began really looking around for a brand that I could feel good about using on my kids. A great deal of responsibility comes with being a parent, and I feel like part of that is knowing what is in the products I use on my kids. They depend on me to keep them safe.
I love the newborn shampoo and body wash for my baby; it keeps her skin soft and smells great. And thank goodness for the great Baby Mantra de-tangler we need to use on Hayley all the time with that gorgeous head of hair of hers! I like that the ingredients are all natural and organic certified by the Natural Products Association, they are allergy tested, but never tested on animals. Overall Taylor has really good skin but I found after using Baby Mantra for the last month, her skin has looked incredible. No more baby acne..No more greasiness..No more dryness! Hello beautiful baby skin on Taylor!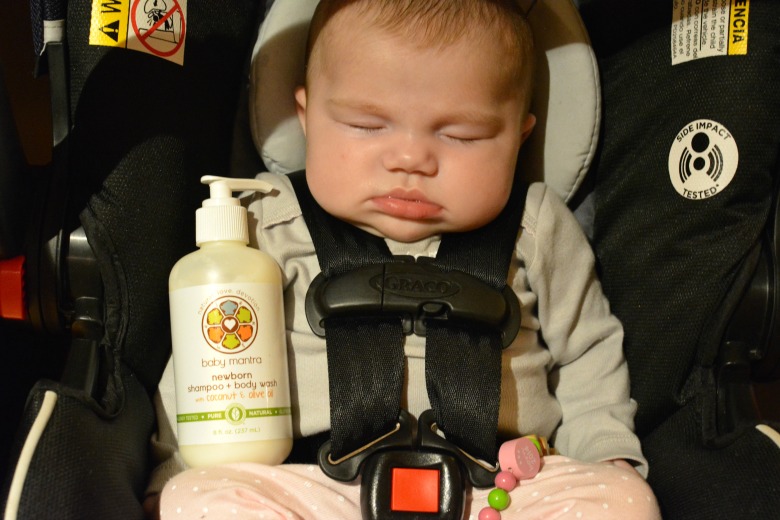 Every morning, I bathe Taylor with the 3-in-1 Bubble Bath, Newborn Shampoo & Body Wash. I usually switch between this and Baby Mantra Newborn and Body wash. I love the smell of lavender found in these products and the soothing nature when I apply these bath products. After I use these, I dry her off and put on the calming/massaging oil and calming lotion. In no time at all, I see a big change from a really fussy baby to one that is calm, and ready to go to bed. I love all the products in the Baby Mantra line but I think my favorite is the calming lotion since it goes on so smoothly and leaves her skin baby-soft.  We then repeat our routine the next morning to start our day fresh.  In the past some of the baby products for bathing I used, left my kids feeling overly greasy. I never have this issue at all with the Baby Mantra products!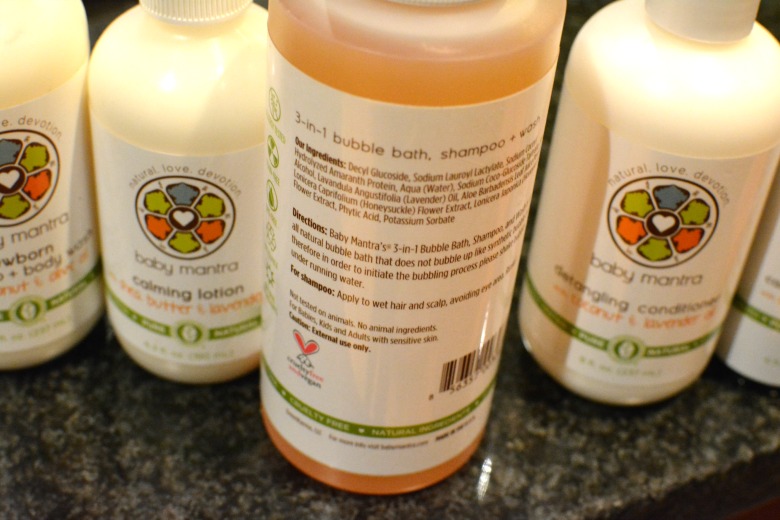 Aside from my confidence in the products they make,  I love Baby Mantra's mission, which is" to envision, develop and deliver the highest quality products to improve the well-being of children around the world, using only the finest earth friendly natural ingredients." Now that has to be good karma! Baby Mantra products are easy to find at the stores where I shop anyways like Walgreens/Duane Reade, or online at Walgreens.com, BabiesRus.com, and Amazon.com.