*I received a bag for review. All my opinions are my own and not swayed by outside sources.*

Last weekend I went to NJ to visit my parents and with 3 kids, there is a ton to pack. Sure, I am relatively organized when I pack but when I have so many people to worry about, chaos can ensue. Thankfully, I received my Emme Bag to help me organize for a great trip ahead.  What is great about the Emme bag is although it ideally is a fantastic cosmetic bag, it can be used for so much more too!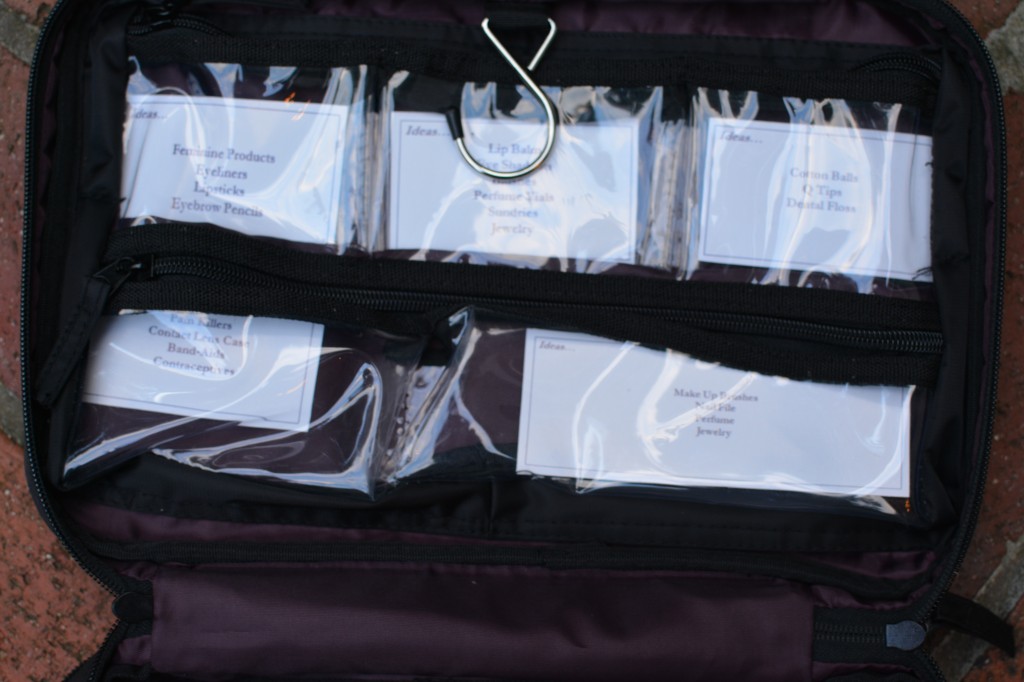 The Emme bag was developed by Emily Constantini who could not find a toiletry bag that could hold everything she wanted. As she noted when developing this product, most of the toiletry bags have one zipper and it is so hard to rummage through everything to get what you want. This is no longer the case with the Emme bag as it is has many compartments to hold exactly what you are looking for.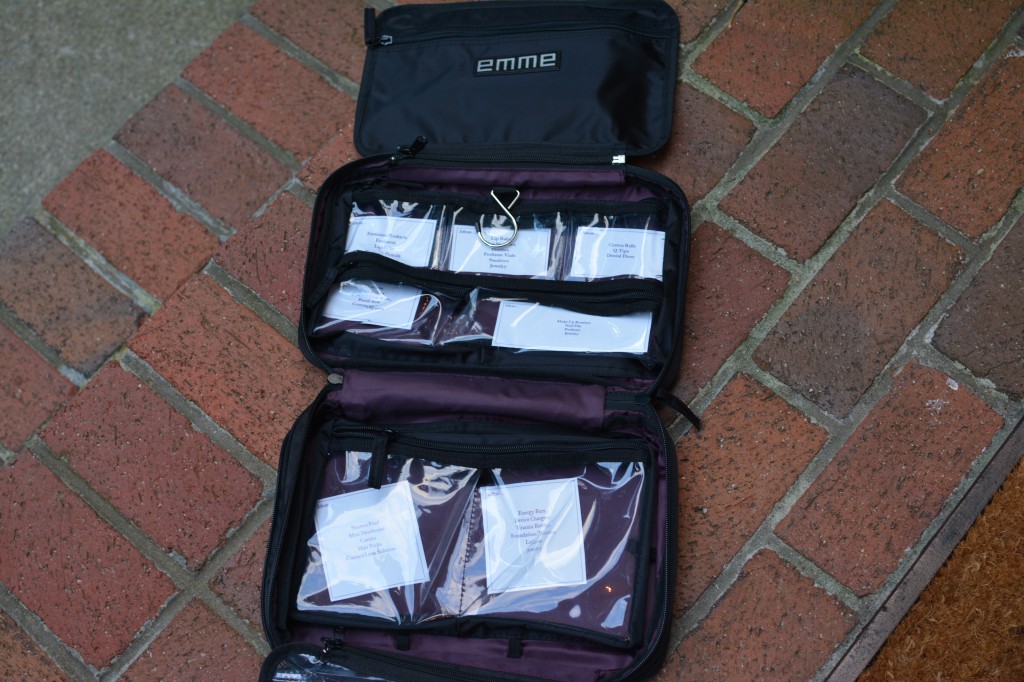 The Emme bag contains a total of 7 compartments that you can use multiple ways. When I was traveling to NJ this past weekend, I used the compartments to store my toiletries and makeup. I am very happy to report that I needed only a small carry on to go to NJ because the Emme bag took care of so much for me! It has a hanger too so once you get to your destination, simply unfold the Emme bag and hang where it is most advantageous to use. The many zippers on the Emme bag, allow you to take off a separate part of the bag to use for only cosmetics, as well.
While I love this bag as a very organized cosmetic and accessory bag, the Emme bag can have so many other uses. For example, you can use the Emme bag to store kids necessities such as bandaids, medicines, etc for on the go. I envision using this bag and leaving it in the car for first aid items as well. The compartments are plenty big to allow multiple products to be stored. Another use is to bring the Emme bag to the beach with you so you can pack your sunscreen, glasses, etc. all in one simple bag that you do not have to reach in, to find what you are looking for.
Anywhere that a customer needs to carry various loose items and needs a versatile solution to do so, the EMME bag is the perfect solution! Be sure to purchase the Emme Bag today to get organized and travel effectively and efficiently!