*I received the Day Dreamer for review. Please note this product is not the same as the Nap Nanny that was recalled. They are two completely different products. All my opinions are my own and not swayed by outside sources.*
I just had my third child and each year, I find out about a product that is an absolute MUST-HAVE for any new mom! The product this year that has been a lifesaver so far in Taylor's 4 weeks of life is The Day Dreamer. I can't rave enough how amazing this product is and it is probably my #1 must have for a new mom! My mom who was visiting even made a remark how Taylor sleeps and rests so well in the Day Dreamer. So now, you are probably asking- What is the Day Dreamer?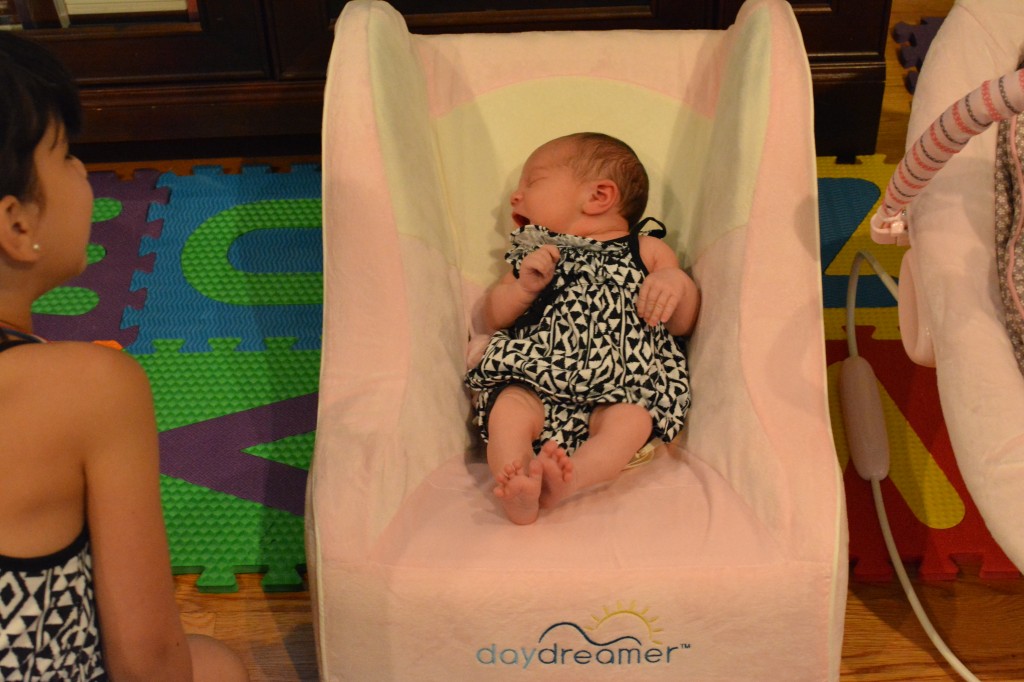 Being a busy mom of three, I need a place to put Taylor where she can be comfortable and not fuss when we put her down. I only have two hands and three kids, so it gets difficult at times. Now moms and dads everywhere can  give their babies the benefits of soft, snug, perfectly-inclined sleep anywhere with the DayDreamer Sleeper.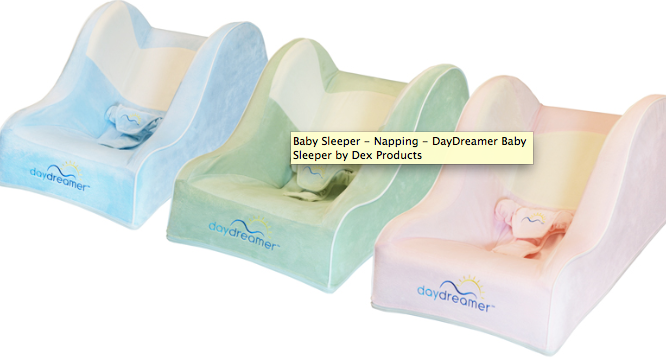 This product is designed by an infant product specialist and has been 20 years in the making. The DayDreamer's innovative features include a 28-degree incline that provides a perfect, restful position with a soft, breathable cover that prevents baby from overheating. Fully-compliant with federal law and Consumer Products Safety Council proposed standards, the DayDreamer Sleeper features a flat base and high sidewalls that offer maximum stability and protection. The DayDreamer is also doctor-endorsed: "I would definitely recommend [the DayDreamer Sleeper] to new parents. I suggest infants sleep at an incline to help prevent plagiocephaly (flat head syndrome) as well as alleviate reflux, congestion and colic symptoms"- Dr. Jamison Foster, General Surgeon.
When I first put Taylor in it, she seriously went from crying to calm in a second flat. She has some stomach issues at times and the way the Day Dreamer is inclined, allows her to rest comfortably without having her belly hurt. She will not sleep anywhere flat on her back, but it is recommended to do so for sleep, per our pediatrician. With the position of the Day Dreamer, she can sleep on her back but have that incline so she can sleep peacefully, without having her belly bother her. She seriously does 3-4 hours stretches a time during the day in the Day Dreamer!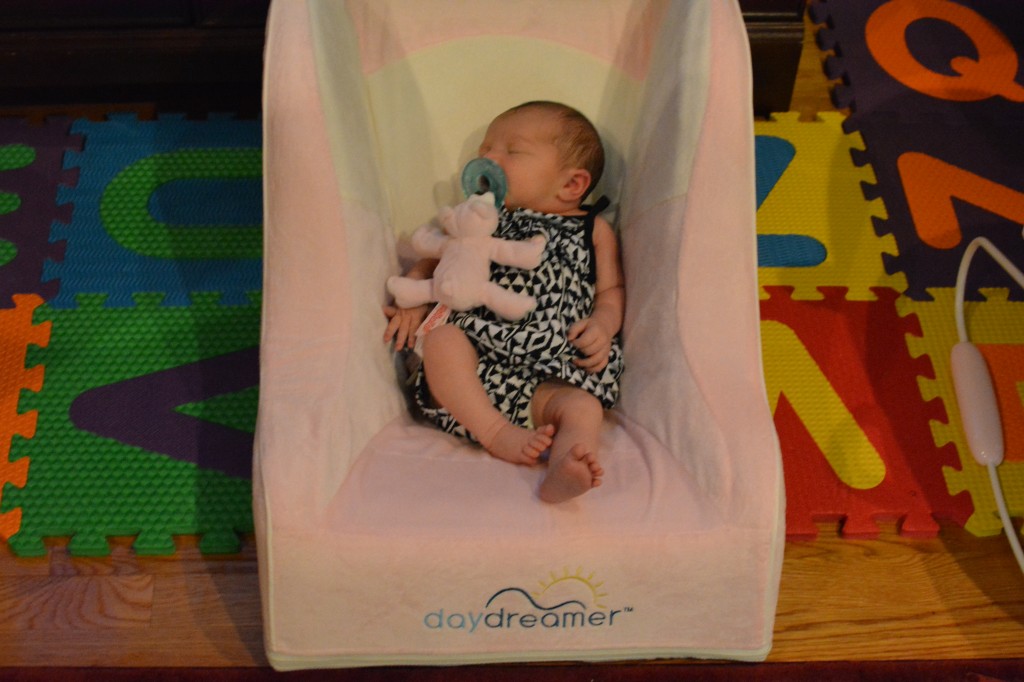 The perforated, breathable inner shell allows me to relax knowing she is sleeping safely. Also, the Day Dreamer is extremely light and portable. I usually in the am leave it in the living room and then when I am showering, I simply transport it to the bedroom. So easy to use! With the perfect incline, the waterproof cover, the lightweight features, and the comfort level, I rate this Day Dreamer as absolutely superb!
It is available for purchase at Babies R' Us for $129.99 and comes in a few colors including sage, blue, and pink.