Hayley and Zane are both equally obsessed with Sofia! They have been watching Sofia the First since it first debuted and had the chance to meet her in Disney this past year. When we heard that there was a new Disney Junior Sofia on DVD, my kids were excited. This Disney Junior Sofia the First- The Enchanted Feast has been a huge hit with both of my kids. It even features one of Hayley's beloved Snow White who makes a special appearance in this DVD, along with a free enchanted hand mirror inside this DVD package!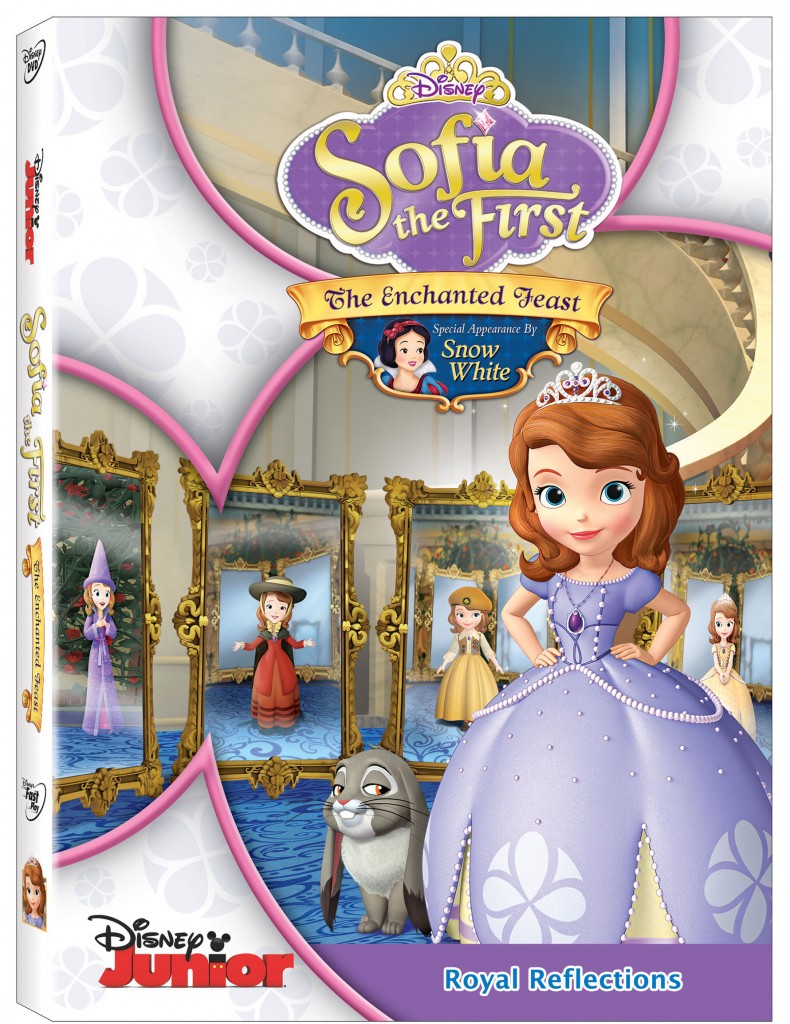 *There's more than meets the eye when you join Sofia The First for a royally scrumptious adventure! All the monarchs from Enchancia's neighboring kingdoms have come to watch a dazzling display of magic: First Cedric will conjure up a fabulous feast. Next, he'll transform the banquet room into a hall of amazing "morpho-mirrors." But before the fun begins, wicked Miss Nettle (disguised as "Sascha the Sorceress") crashes the party with a scheme to steal Sofia's magical amulet. Can Sofia foil the bad fairy's plan before it is too late? Perhaps.. with help from Snow White, who reminds her it's important to trust your instincts. Sparkling with music and excitement-plus four more spellbinding episodes-The Enchanted Feast may be the fairest of them all!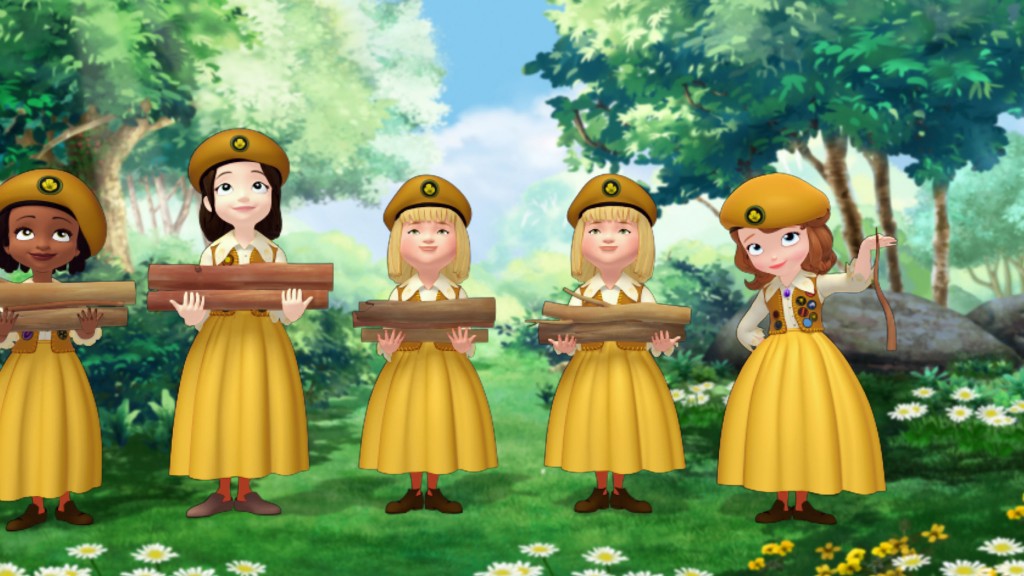 Synopsis:                                 The wicked fairy, Miss Nettle, disguises herself as a powerful sorceress and attempts to steal Sofia's magical amulet. With the help of Snow White—Sofia must learn to trust her instincts and speak up when she suspects someone is not who or what they say they are.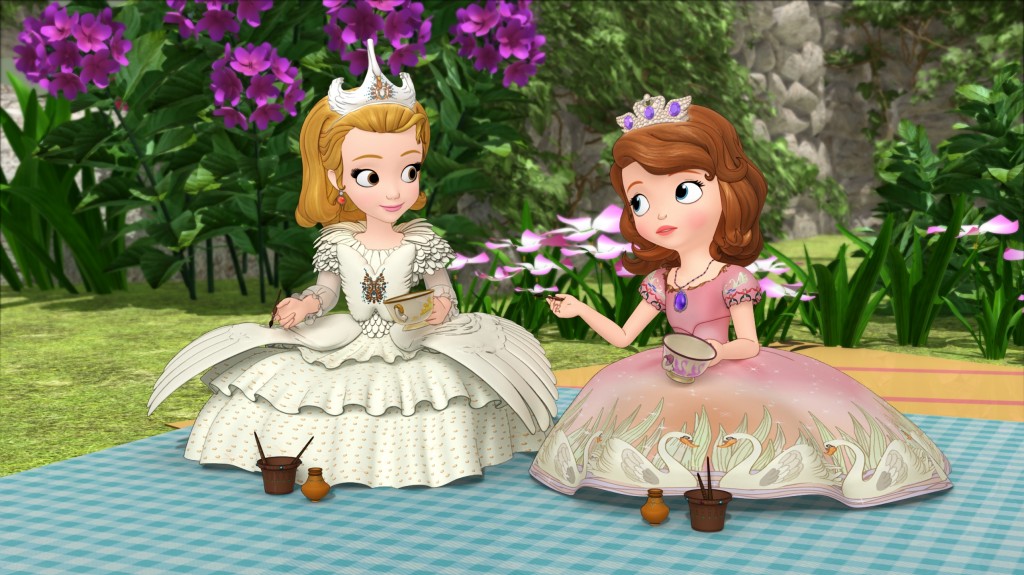 Original Song:               "All You Desire" performed by Sascha the sorceress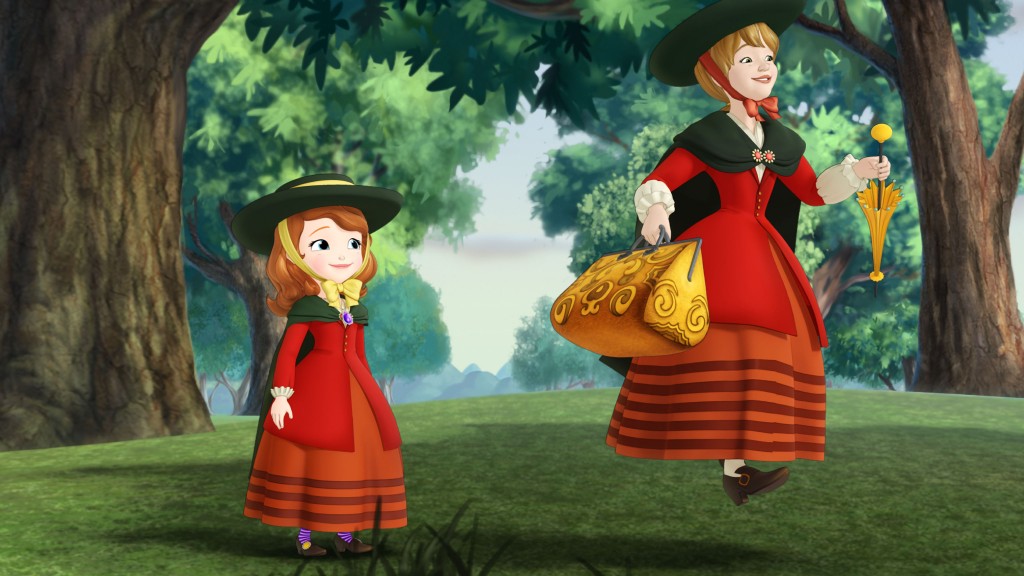 Featured Characters:      Snow White (Katie Von Till); Sascha, a sorceress and Miss Nettle (Megan Mullally "Will & Grace"); Rosey, an enchanted rose (Pamela Adlon "Louie")
Talent:                                      Ariel Winter (ABC TV's "Modern Family") as Sofia; Sara Ramirez (ABC TVs "Grey's Anatomy") as Queen Miranda; Wayne Brady (TV's "Let's Make A Deal") as Clover; and Tim Gunn (TV's "Project Runway") as Baileywick
Executive Producers:      Jamie Mitchell ("Special Agent Oso")
Craig Gerber ("Pixie Hollow Games")
Director:                                 Jamie Mitchell ("Special Agent Oso")
Be sure to check out this wonderful DVD today!!