*This is a sponsored post. All my opinions are my own and not swayed by outside sources.*
It's not for nostalgic reasons that I serve Cheerios to my own children, even though it was always my favorite cereal growing up. I serve it to my own kids because Cheerios are still one of the most healthful kids cereals on the market that they love. Like many babies, Cheerios were one of the first things they could pick up with their tiny pudgy fingers and eat on their own. They have always been the perfect snack to fill a cup with and let the kids toddle around, and once they were old enough,  became a breakfast staple for them. Cheerios are the perfect weekday breakfast for our chaotic family mornings, as we all are rushed to get where we need to go.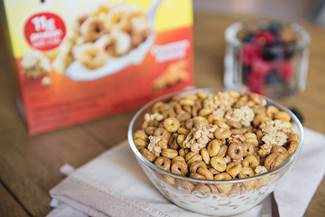 Now Cheerios has improved on a classic by adding protein in the new Cheerios Protein product. Cheerios Protein comes in the delicious flavors of Cheerios Protein Oats and Honey and Cheerios Protein Cinnamon Almond. We all know that protein is recommended with breakfast to give that critical and lasting energy boost to start the day. We just have so many balls in the air every morning that cooking up a full breakfast that includes protein is impossible for us on a daily basis.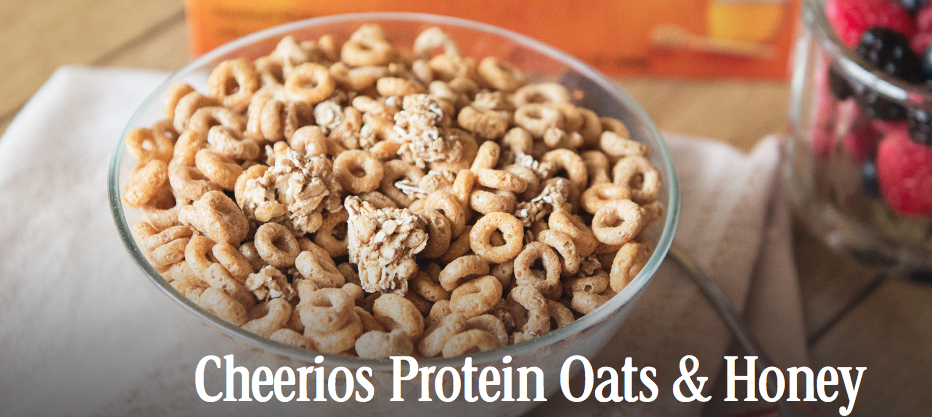 I know I'm not alone in this, According to a recent survey conducted by KRC Research for Cheerios Protein , 9 out of 10 parents are aware of the importance of protein for breakfast but only half actually have time to prepare a protein rich breakfast for their kids. Protein provides the building blocks necessary for your muscles and along with Calcium and vitamin D is important to keep bones strong. Getting enough protein gives your body what it needs to maintain and repair muscle, tissue, and organs, and to keep your body healthy. Most families get their protein primarily at dinnertime, but studies show that breakfast is really when we need it the most. Now my kids can enjoy their favorite cereal and get that critical protein boost all at once.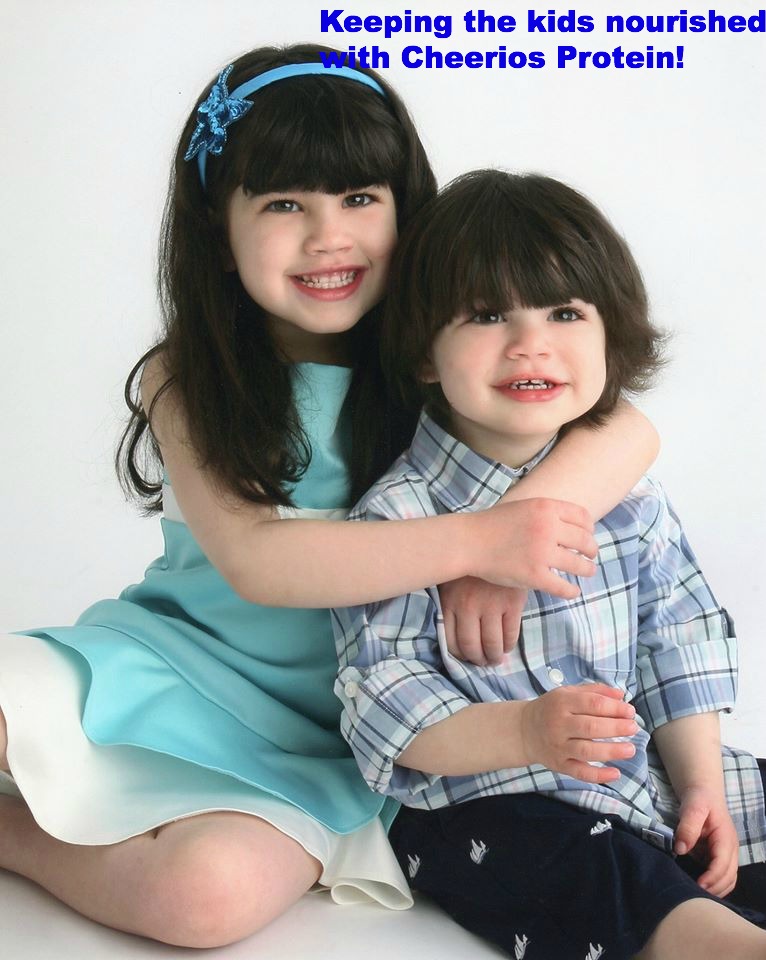 I have to admit having grown up on Cheerios myself, and having watched my babies gleefully place that fist cheerio in their little mouths, there may be some nostalgia involved in my love for Cheerios. To the credit of Cheerios, it has done a great job continuing to evolve with the times. New options and nutritional benefits are added as research continues to enlighten our eating habits. Listen, I can assure you that my mornings as a working mother of three little ones will continue to be chaotic. At least now I can feel good about my kids getting the protein they need to start their day off right with Cheerios Protein. One less thing to check off the list, and as you busy moms know, every little thing helps!