***This is a sponsored post with Mom it Forward Blogging Network and Purell. All opinions are my own and not swayed by outside sources.***
Well my family is almost through with the Advanced 30-Day PURELL Challenge and I am happy to say, no one has gotten sick all month in our house! I know it may not sound like a big deal to you, but with a family of five, now including our new baby, and the kids in camps, playing at the pool, and outside picking up germs everywhere they go…trust me, it's a miracle around here!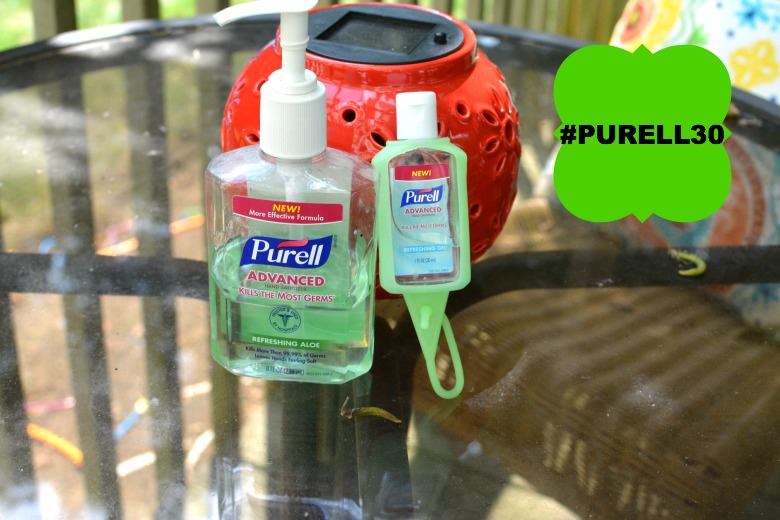 I am thrilled though because they have really picked up the importance of using PURELL, especially before touching the baby, and that was a really tough one for them to grasp. Let's face it, kids can be gross at times. They don't have a clue how germy they really are and that their little hands spread those germs everywhere they go. I think that is the most stressful part of having a third baby with siblings all over her. I never wanted to offend them or stress them out but at the same time I'd be freaking out when they would maul her with love and dirty hands and kisses all over her tiny little face.
I've had so much fun with my readers over this month of challenges and prizes with PURELL, and I think we have all learned so much about the importance of good healthy habits. With small kids, we are constantly on the run and when soap and water are not available using an alcohol-based hand sanitizer like PURELL can do the job. That is why we have handy little bottles of PURELL everywhere!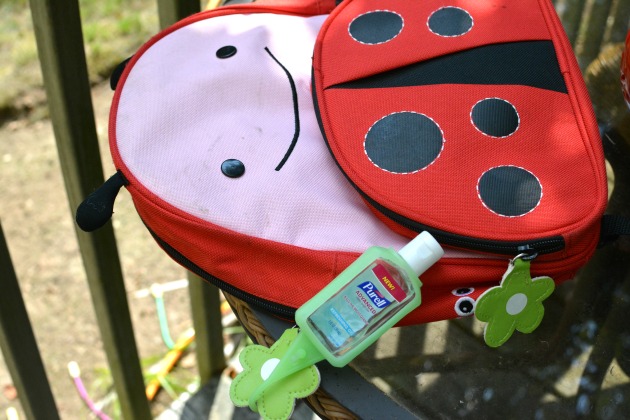 We know now that according to the Centers For Disease Control and Prevention that proper hand hygiene is one of the single most important preventative steps you and your family can take to staying healthy. That has been my primary goal this summer in our house with a newborn. Keeping everyone healthy!! I honestly couldn't have done it without all of this help from PURELL.
The best thing is that after a month of nearly constant reminders, the kids finally get it. They actually love putting on the PURELL and it has become habit for them when they come in from camp or playing outside, or even now when they want to hold the baby. It is so cute that they really understand and want to make sure we all stay healthy too. I know that we will be facing even more germs when the kids go back to school in the fall and we go through flu season.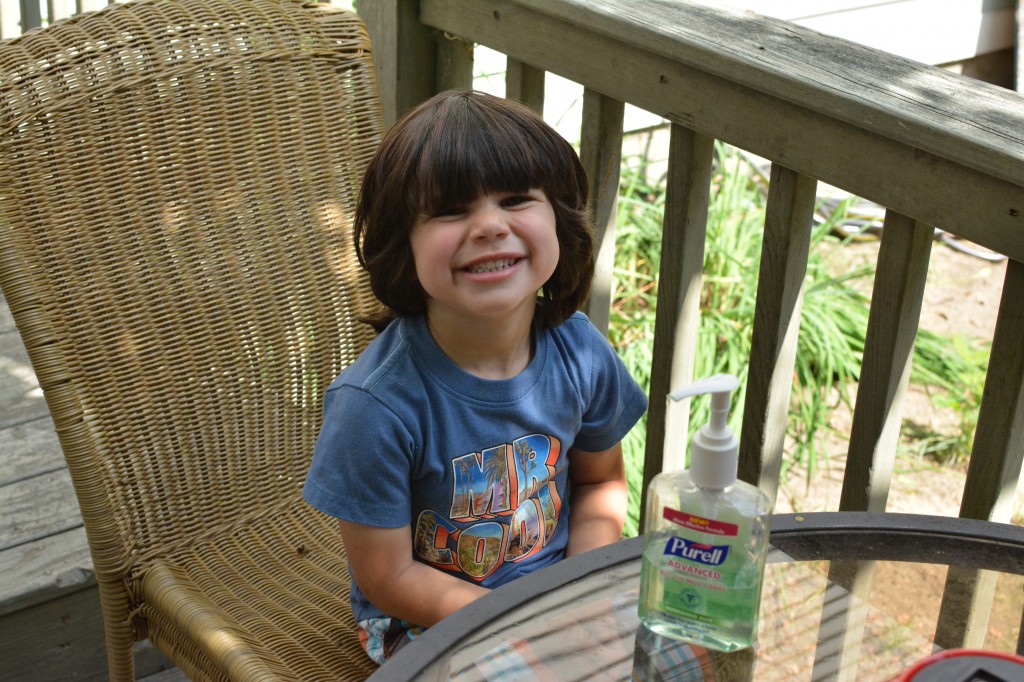 At least I feel confident that my kids have learned about proper hand hygiene and how to use PURELL responsibly to stay safe and healthy. We are in no rush for summer to end, but when back to school rolls around I feel like we are ready and prepared to ward off those school germs and keep them away from baby Taylor, thanks to our month of learning how to stay healthy and germ free with the Avanced 30-Day PURELL Challenge!
Don't forget to take the #PURELL30 Day Challenge for your chances to stay healthy, win prizes and be creative!
Here are some additional tips for using Purell when school season starts! Enjoy!
Recess/Gym Class: Everyone loves recess and gym class, including germs. Whether they are outside playing four square or inside playing kickball, make sure your child's gym bags and lockers are equipped with a PURELL® Advanced JELLY WRAP so they can enjoy a healthy break from the classroom, but not hand hygiene.
On the Field: Win or lose on the field or court, make sure your child is a winner when it comes to hand hygiene. Be a team player and keep PURELL® Advanced Hand Sanitizer on the sidelines for the players and their parents. One quick squirt after the game or match can make all the difference. If you do not have hand sanitizer on-hand, be sure to have PURELL Sanitizing Wipes in your bag so you can wipe away any dirt that accumulated during the game!
On-the-Go Parents Hand hygiene is important for mom and dad too. Attach a PURELL® Advanced Jelly Wrap to a messenger bag, purse or briefcase before heading out the door for work. With easy access to hand sanitizer, mom and dad can practice proper hand hygiene at key moments during the day!
School Bus: Riding the bus for the first time is a big step for kids heading off to school. Give your kids the confidence to fight germs and spruce up their key chain or backpacks with a colorful PURELL® Advanced JELLY WRAP. You can even give one to the bus driver so they can have a healthy school year too.
Play Dates: With new friends come new germs. Whether you are hosting, or sending your child to a new friend's house, remind them to sanitize their hands after playing and before eating. Keep PURELL® Advanced Hand Sanitizer in plain sight so they don't forget, or send some along with your child as a thank you for hosting.
I encourage you all to the the PURELL Advanced 30-Day Challenge today and begin the school year healthy and happy!