**This article is sponsored by Fruit Shoot. All my opinions are my own and not swayed by outside sources.* It is the summer which means we are outside a lot! We try our hardest to partake in creative play almost everyday. With 3 small kids, 5 and under, I need ways to make them happy, spark their creativity, and allow them to have fun. After all, isn't that what being a kid is about?!  One of my kids favorite activities is using their bowling set on our patio. They could do bowling competitions all day long! Now, we decided to jazz things up a bit by using Fruit Shoot bottles as our target when we are bowling!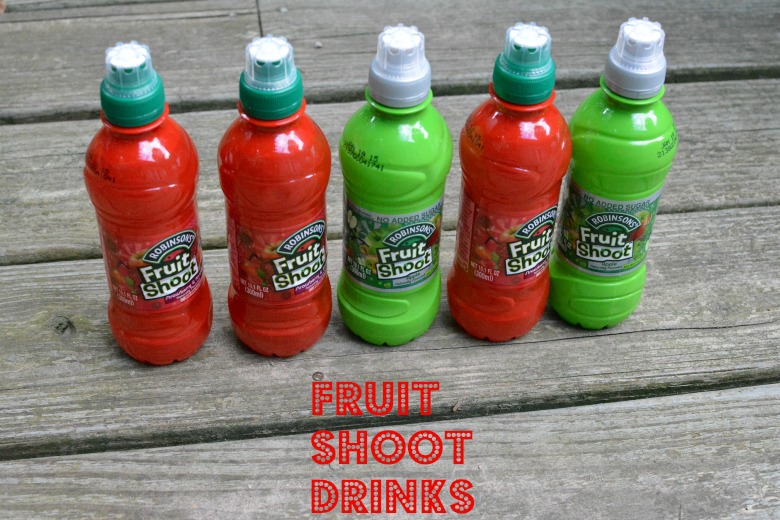 You might be asking why we are using Fruit Shoot bottles and the answer is easy! We want to partake in the Fruit Shoot competition.This competition asks you to videotape the imagination of your child by filming a short video of your child's tricks and stunts with a Fruit Shoot bottle and a ball of their choice.  You can even do this with a cell phone if you don't want to lug your big camera out. Fruit Shoot is currently celebrating imaginative activities with this really special competition. Simply tape an unique video of your child, and then share the competition, "Have a Ball Stunt Hunt"  with Fruit Shoot. Here is how you can enter:
Competition details: The 'Have a Ball Stunt Hunt' competition is a great demonstration of Fruit Shoot's commitment to imaginative play and has a reward that is priceless. Here's how it works: 1. Visit the contest homepage to upload a video of your kids showing off their best tricks, stunts, and super-cool abilities with a Fruit Shoot bottle and any ball. To qualify, please make sure your video is under 30 seconds. Check out the stunt video we have already souped-up for inspiration! 2. Share your video with friends and family and encourage them to vote for your video. 3. Every week, Fruit Shoot will be choosing a winning video, give it the full-on Hollywood special effects treatment, and release it on their contest homepage for the world to see! Entrants will receive a free bottle of Fruit Shoot when entering the contest. Entrants will also receive a Waboba ball anytime they buy 6 bottles of Fruit Shoot in-store. To enter this wonderful competition, click here: Fruit Shoot As for Hayley, she wanted to do the Fruit Shoot bowling which we had so much fun doing! Now, she has creatively switched out her bowling pins for Fruit Shoot bottles and having a ball doing it! It is a fun way to get the kids out for some exercise, all while having fun! Do your kids have a favorite activity where they can use the Fruit Shoot bottles and a ball? If so, don't forget to enter the #FruitShoot #StuntHunt competition today! Have fun! Also, don't forget to try the delicious Fruit Shoot juices while they are having outside fun. It has a new no-spill cap, perfect for children of all ages, and contains no fructose corn syrup, making it a much better option than other flavored drinks. This fun hydration drink is perfect for energetic, independent kids who desire fun on the go. It contains real fruit juice, natural flavors, no high-fructose corn syrup, and no added sugar. These vibrant fun colored bottles come in tasty flavors of Orange, Apple, Berry Burst and Strawberry/Raspberry. They are available in regular and low sugar flavors! Let me tell you that Hayley and Zane both love Fruit Shoot and I plan to put them in their lunch boxes when they go Back to School next week!