**I participated in a Blog Blast on behalf of Mom Central for Urbini. I received information from Urbini to facilitate my post as well as a promotional item to thank me for my participation.**
We just welcomed our third child, Baby Taylor, on July 7th. Life has been wonderful and chaotic at the same time. Now that she is 3 weeks old, it is time to start taking her out. The one absolute necessity in traveling is to make sure you have a great travel system. For this reason, I was so excited to learn about the Omni 3-in-1 Travel System that is a baby must have!
The Omni 3-in-1 Travel System allows you to take your baby from infant to toddler years with one stroller. This is an amazing feature because as a mom of two other children, I had to spend a lot of money previously  buying stroller after stroller, after my kids outgrew them. They all seemed to have weight limits and once they were out of the infant stage, we then had to purchase another stroller for the toddler stage. It was a real pain. With the Omni 3-in-1 Travel System, those days are long past since this will be a stroller system that will take us through all the stages of Taylor's life.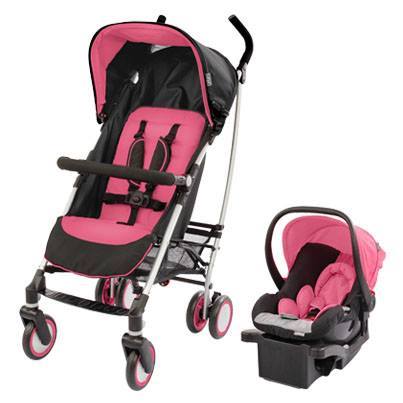 The Omni 3-in-One Travel System, offers a variety of strolling options as your baby grows from nesting in an infant car seat, to relaxing in the cozy bassinet, to riding forward or parent facing in the convertible stroller seat. With all the different options, this is the stroller system that all moms/dads should invest in. The numerous capabilities that this stroller can perform are second to none! I love the fact that babies can lay comfortably in the detachable Petal Infant Car Seat or stay cozy in the built-in bassinet. Taylor already likes to sleep in a stroller and this provides ways she can do so safely and be cozy at the same time. Also, I love the fact that I can use the detachable infant seat attachment so I don't have to transfer her when she is sleeping, from the stroller to the inside of our house.  Then once they reach the toddler stage, they can ride forward or parent facing in the convertible stroller seat. It is a great stroller that has so many wonderful uses!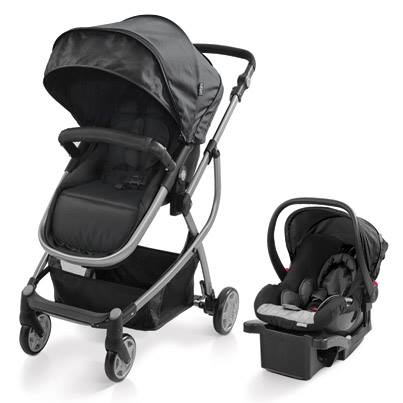 I also do not have to worry about that cumbersome stroller, such as the one I took on our last Disney trip. I was by myself and it was not advantageous to lug around such a heavy stroller. It ended up making me have restless kids and I ended the trip with a sore back. With the Omni 3-in-1 Travel System, I know I am getting a lightweight stroller, that will make my kids and I equally happy! Oh, and when I am done using it, it folds up quite easily.
Urbini, the makers of the Omni 3-in-1 Travel System also have these two other strollers available for purchase:
 —   The Hummingbird is the world's lightest full-featured stroller with a one handed closing capability.
—  The Touri includes a stroller and Petal Infant Car Seat creating the ultimate on-the-go travel system.
Be sure to check out the Omni 3-in-1 Travel System and other Urbini products today! They are sold exclusively at Walmart and Walmart.com! The Omni 3-in-1 Travel System sold out in 1 month at Walmart when initially released, due to it being very popular, but it now back on the shelves! I would highly recommend this travel system to make us lives as moms/dads easier. What is better than a convenient and versatile travel system. I know I am heading to Walmart this week because the Omni 3-in-1 travel system is back on shelves!
You can learn more about Urbini on the following social media sites:
Urbini Facebook Page, Urbini Twitter Page, Urbini Pinterest Page, and Urbini Instagram Account