* I received tickets in exchange for my review. All my opinions are my own and not swayed by outside sources.*
Every summer, we take a yearly (or perhaps bi-yearly trip) to Story Land in Glen, New Hampshire, located in the pristine White Mountains. Story Land is the premiere entertainment park in New Hampshire and it is a must stop at attraction if you are looking for a get away this summer. Hayley and Zane would have spent a week there, if we did not have to get back to the school routine. They absolutely love it, as do their mom and dad!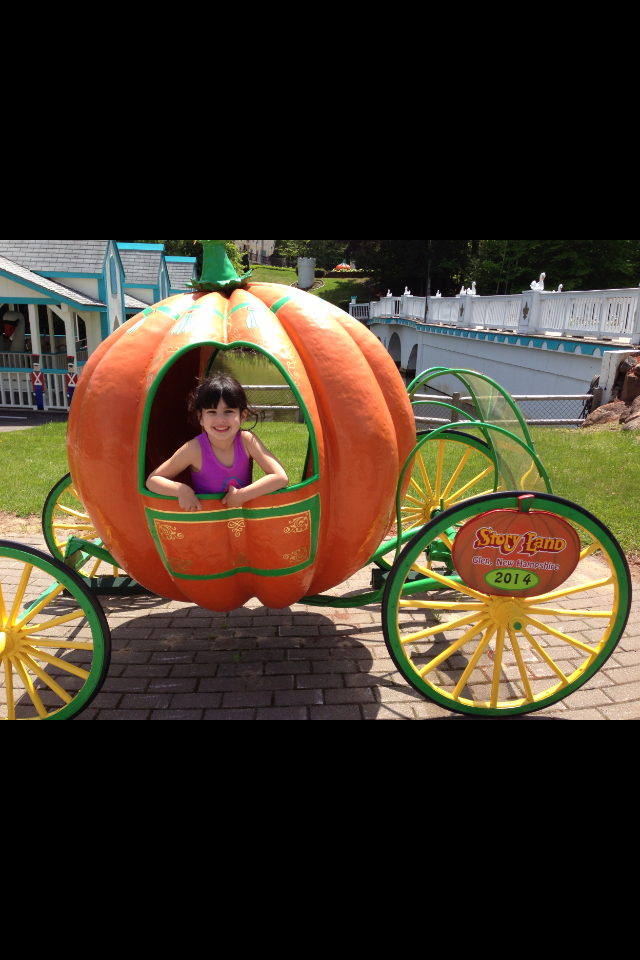 Story Land is one place your kids will be asking to go year after year. They have rides, attractions, shows, games and much more. To talk about the rides first, they have something for everyone in their park to enjoy. Both of my kids reached that "36 inch" height limit, so both of them could basically go on every ride in the park, except for the new ride (more to come on that). Do not worry though if they are under 36 inches, since most rides can be still ridden with a parent or guardian.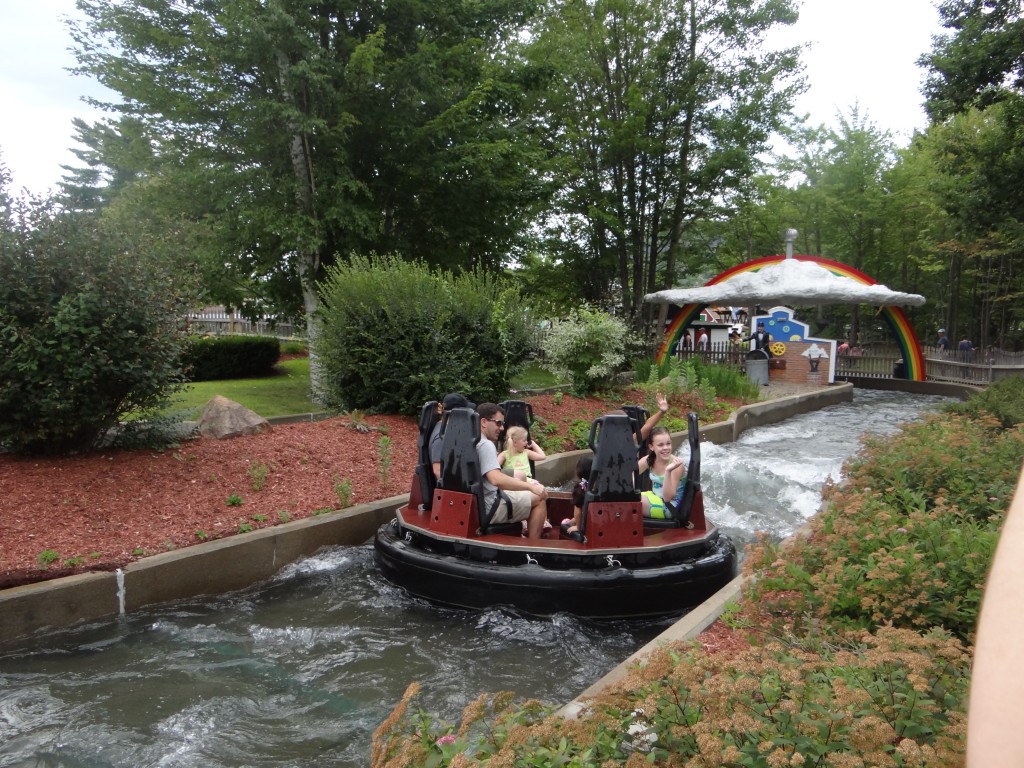 Some of their favorite rides at the park include Alice's Tea Cup, Bamboo Chutes (one of two wet rides so be sure to bring your bathing suits), Flying Fish, Dutch Shoes, and of course the infamous Polar Coaster. The Polar Coaster is a beginner roller coaster that my 3 year old enjoyed so much! He pleaded with us to go on it over and over again! Brand new this year is the Roar-O-Saurus roller coaster, a one of a kind wooden roller coaster that has a lift height of 40 feet (providing a spectacular view of the surrounding area), sends riders soaring down a first drop of 38.5 feet, features 1,242 feet of track length, and provides riders 12 unique airtime moments! While Zane could not go on (there is a height restriction on this ride for obvious reasons), Hayley loved it. My husband said this was a real and true roller coaster, not for the weak at heart. There are drops and turns, so buckle up and be prepared for the ride of your life!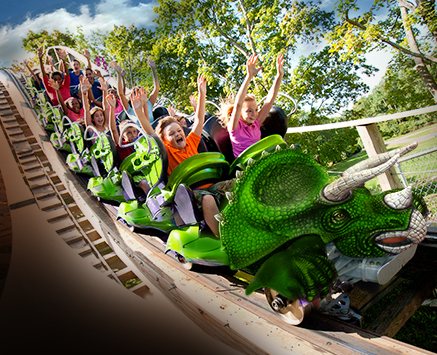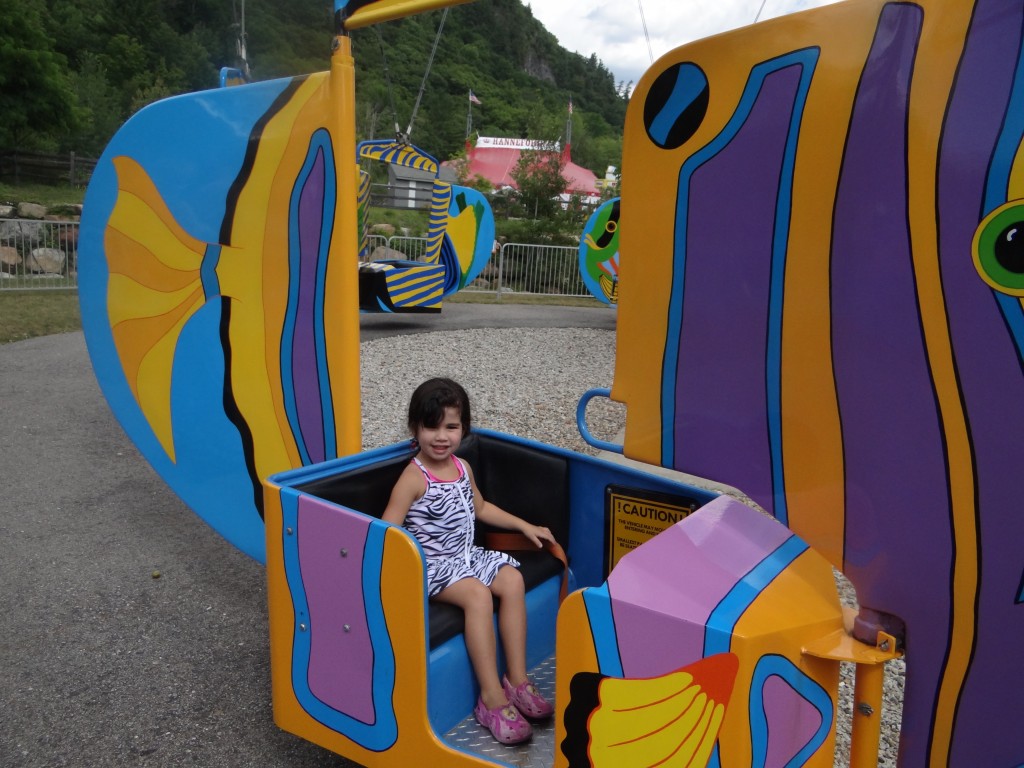 If you have younger kids, they have a huge ball pit attraction that is 2 levels, that the kids can play hours in. It is important to note that everything is kept absolutely clean from the rides to the streets. When you first enter Story Land, make sure you turn right and follow the Mother Goose House. Here you will find an assortment of nursery rhymes set to life right before your kids eyes. Around that area, you will also find all the fun farm animals such as the Three Little Pigs and Ba-Ba-Black Sheep. You do not want to miss the "Story-Land" attractions that are all set to your kid's favorite nursery rhymes. Follow the path and it will lead you to Cinderella's palace that is either accessible by walking or by boat. That is right, even Cinderella lives at Story Land. It is a cute attraction not to be be missed.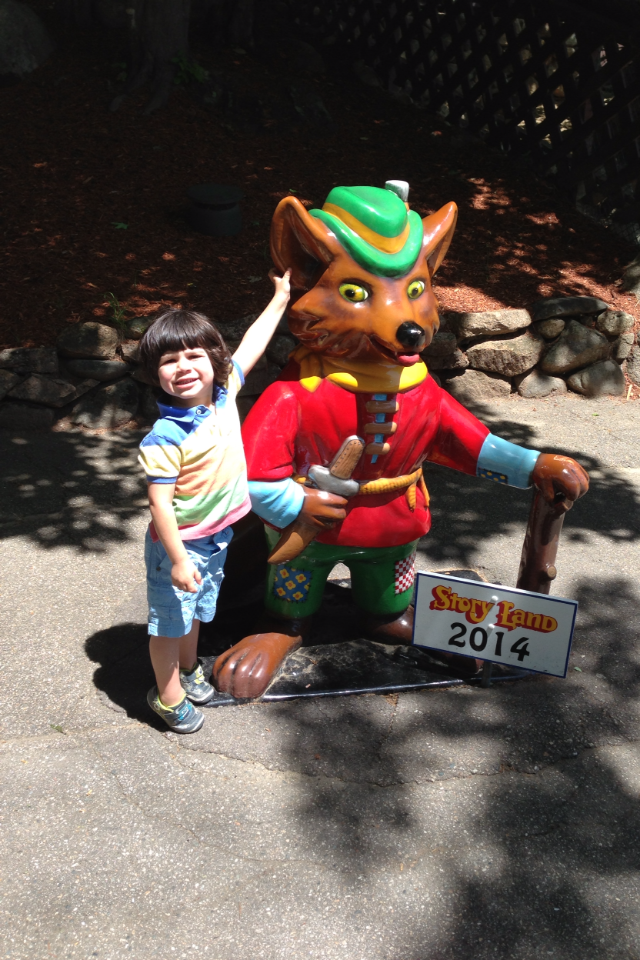 For food, they have plenty of yummy food shops, as well as the infamous candy shop, where you can visit before departing the park. No matter if you are looking for a full meal or an Ice Cream shop, Story Land has you covered. The food there is very delicious too!
If you are looking for a great vacation, look no further than StoryLand in Glen, New Hampshire! Trust me, this will be a family vacation you will never forget!