*I received products in exchange for my review. All my opinions are my own and not swayed by outside sources.*
In just a few short weeks (less than 3 to be exact) Baby Girl would be here. I thought I share two baby products that I received that are going to make my life as a mom much easier. After all, when you have a newborn, you do everything and anything in your right mind, to make the transition to being a mommy easier on you, as well as your baby! The two products that I fell in love with is: Chewbeads and Aden + Anais Swaddling Blankets.
1. Chewbeads:
As a dentist, I know how hard the teething stage is for both the parents and babies. Babies are constantly trying to "teeth" on anyone or anything, including mom's favorite shirt. We have all had it happen with a teething infant. Now, there is a company called Chewbeads, which offers MLB licensed teethers and game day necklaces. Not only are these perfect for the teething baby, but they can be made in your favorite MLB team. Go Yankees!
Each necklace or teether is 100% silicone and is chemical-free, heat-resistant, safe for babies, and easy to clean (you can throw them in the dishwasher). There is absolutely no BPA, phthalates, PVC, cadmium, or lead in any of their products. Do not worry if they are chewing on your special game day necklace, as there is no detachable parts that can possibly become loose. The necklaces have a breakaway clasp, for safety measures.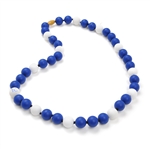 Besides the mom wearing her favorite team necklace, baby can also use their very own silicone teething ring, which also has no BPA, no lead, no cadmium, or phthalates. I can't wait to baby girl starts to use her very own game day teether. It is big enough so she can use any side of the teether she may like to become comfortable.
Be sure to sure to check out Chewbeads today and their selection of game day teethers and necklaces.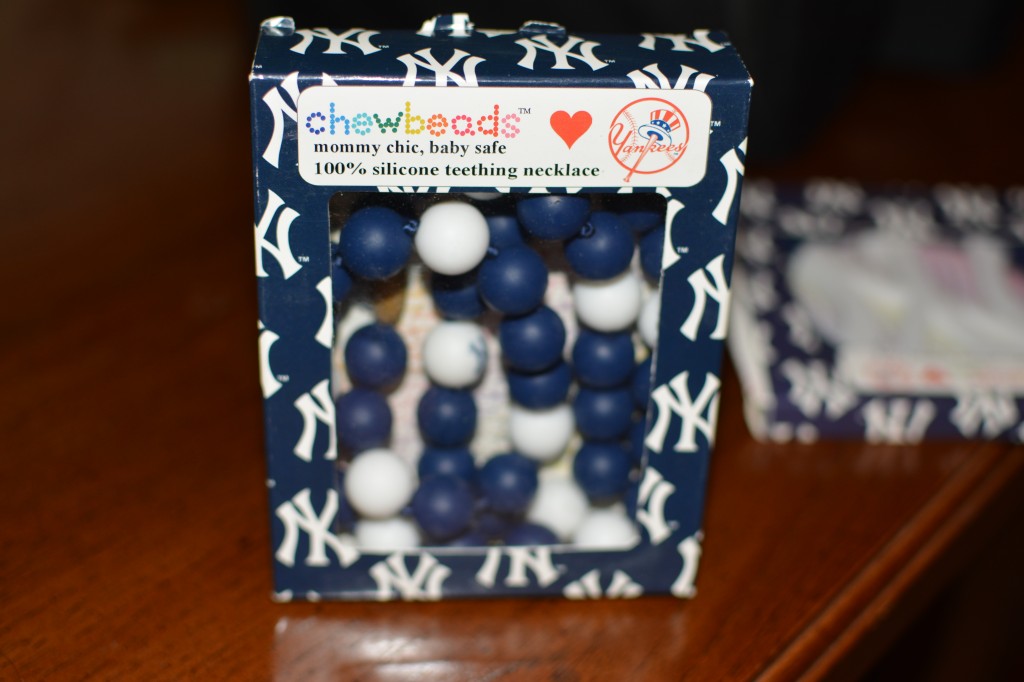 2. Aden + Anais Swaddling Blankets:
I can go on and on above these blankets but I will say that if you have a baby, you MUST get the Aden + Anais Swaddling Blankets. I used these blankets religiously with both of my children and plan to do the same with Baby Girl. These are the supreme blankets that are pre-washed, 100 percent muslin swaddles, and incredibly soft. Oh, and they have the most darling prints on the blankets!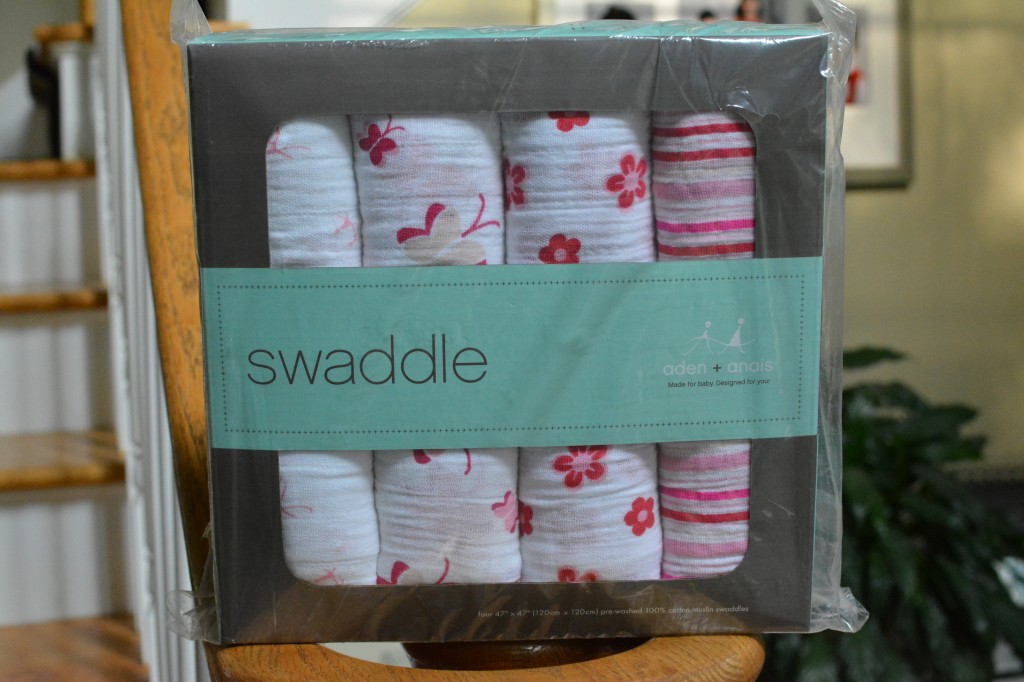 For many years, babies have been swaddled and cared for their children in natural muslin. Aden + Anais Swaddling Blankets continues tis tradition with all of their blankets. They are made with a breathable fabric that helps reduce the risk of overheating, while the signature prints complement you and your baby's unique style.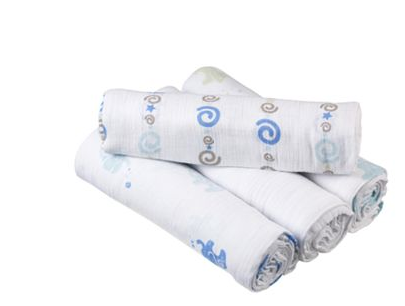 While they are used primarily for swaddling (since they are so big), I like to lay the baby down on the blanket. My kids seemed so comfortable just resting on these blankets and even fell asleep on them on many occasions! They are so incredibly comfy and with each wash, actually gets softer. What other blanket does this?!
The Aden + Anais Swaddling Blankets is one of my absolute must have items for my baby bag. They work great as a stroller, nursing cover, changing pad cover, burp cloth, tummy time blanket, and more. Do check out Aden + Anais Swaddling Blankets today for what I feel are the best blankets are the market! Bold statement but an absolutely true statement!